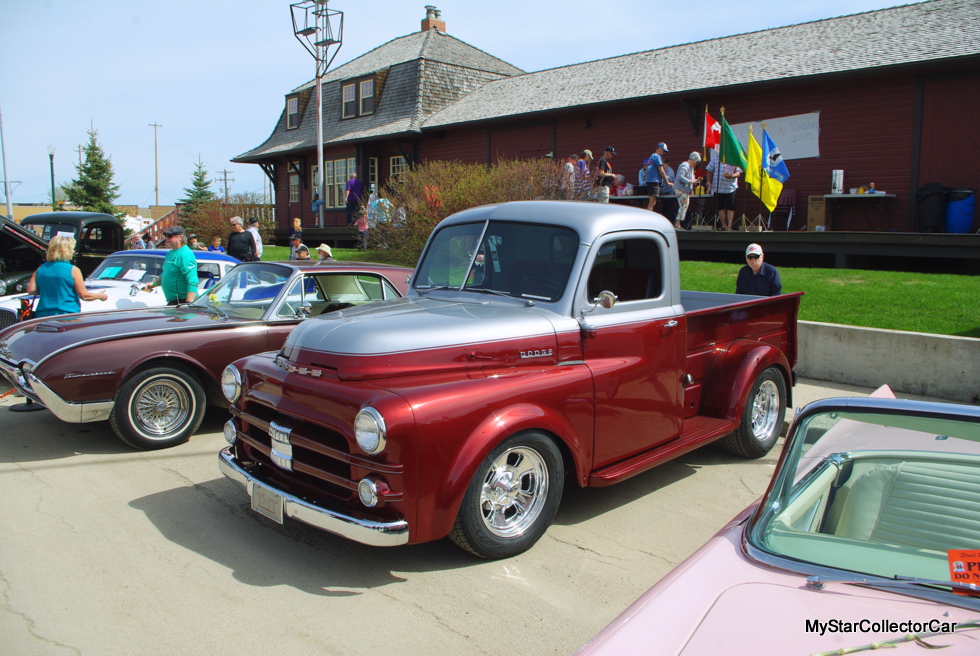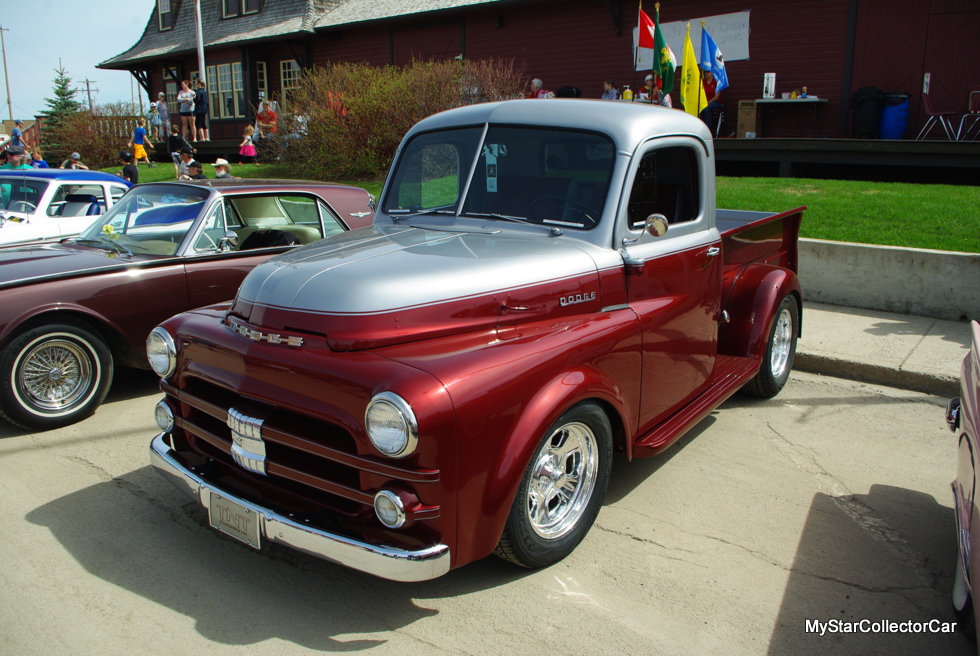 Very few kids took on a car or truck project—even in the good old days.
There are many reasons for this and they continue to mount in the 21st Century because we've become a high-tech, instant gratification society.
Terry Martini  is the exception to the rule because he not only took on a project at 14 in the 1981—he was patient enough to keep his 1952 Dodge pickup over the years.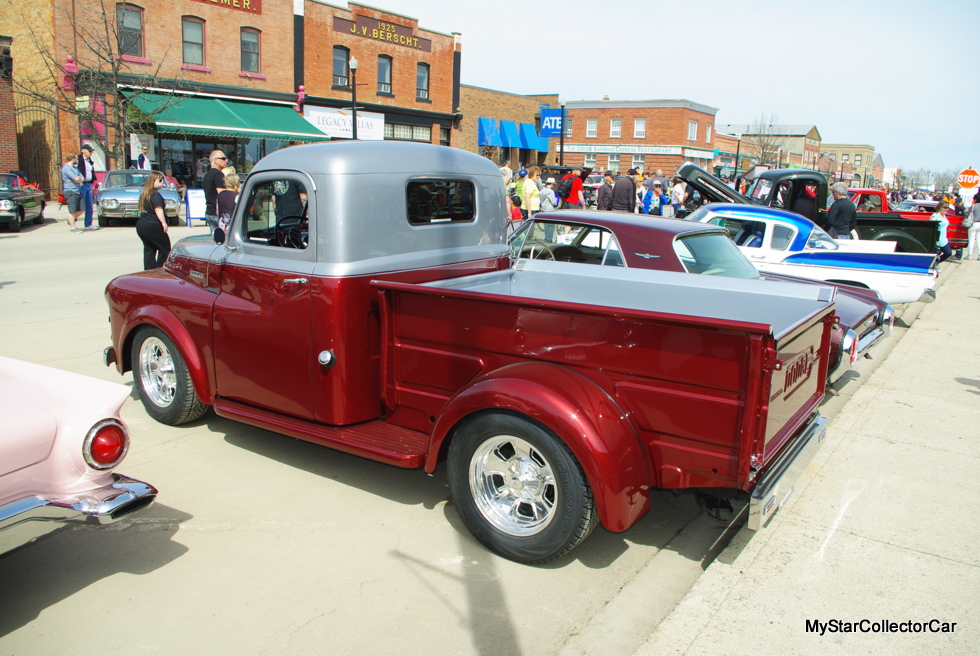 Terry bought the truck when he was entering high school—he described it as a "300 dollar farm truck" but he had a vision for this old workhorse. His goal was pretty basic—simply get it to the point where it would "stop and steer".
Terry had a huge advantage because his dad is a licensed mechanic who believes in a hands-on education. Basically this means Terry got his hands dirty, learned on the job and gained insight about how much work it takes to get old iron back on the road.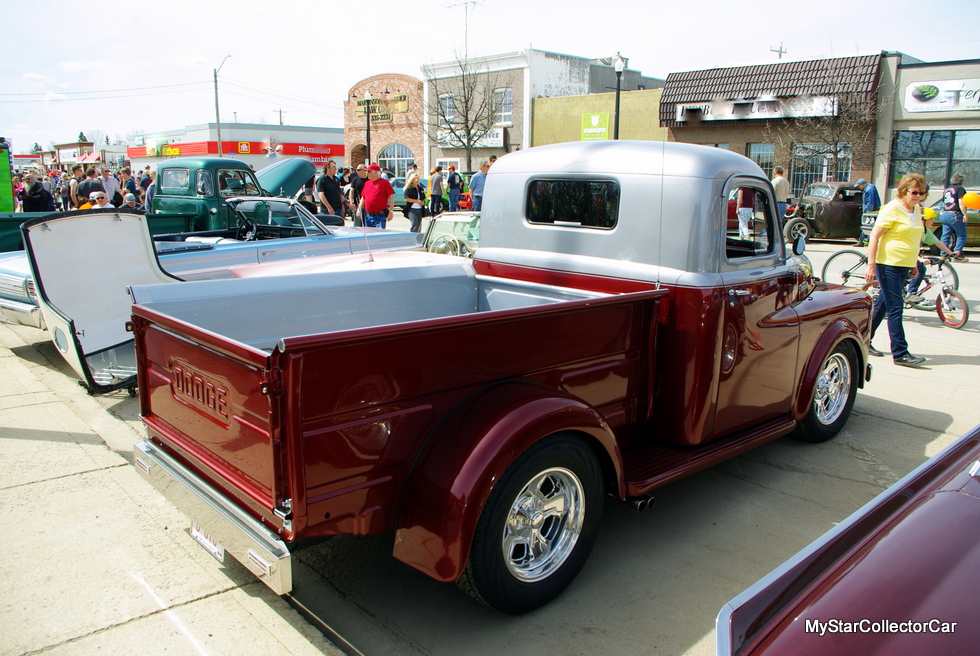 This wasn't an overnight process because Terry said it wasn't done until he "was 17 ½ years old" so this truck took 3 and half years to get from field find to roadworthy status. The back bumper and antenna are both high school projects and are still on his truck. Terry drove a '66 Buick until the old Dodge was ready but he spent the rest of his high school days behind the wheel of his truck.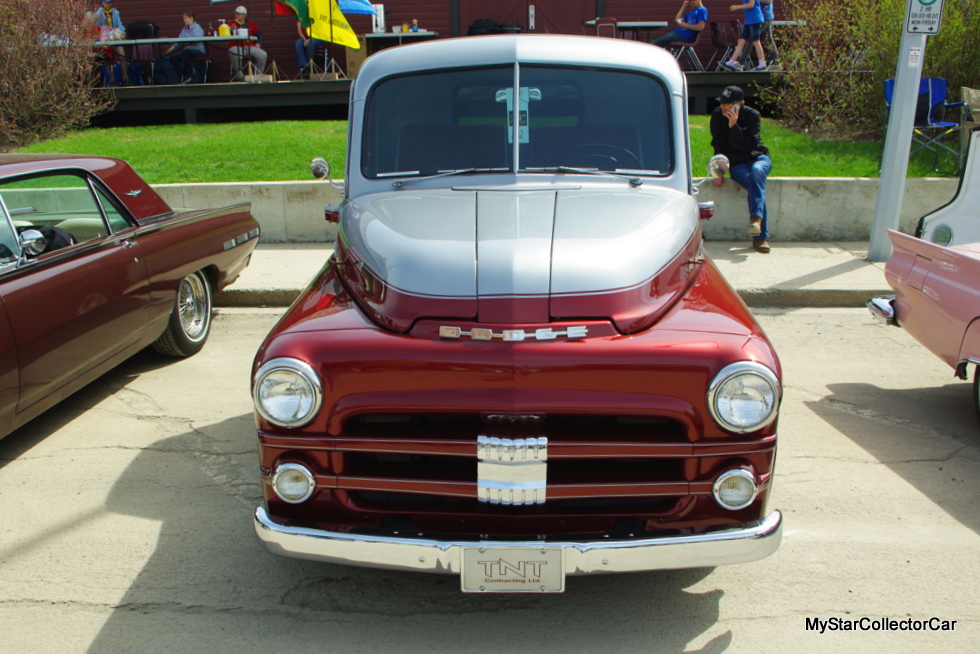 Time wasn't the only requirement for the project. Terry said he "used two more trucks and a car" to get the Dodge on the road. They contributed valuable body and mechanical parts to the resurrection of this '52 Dodge.

There was a break in the relationship when Terry moved away from his parent's place but they owned an acreage so he stored the truck while he established a business and moved on in life. Eventually his parents sold the acreage so Terry was reunited with his high school ride. He "dragged it out" to evaluate where it was at after a big break in the action. The truck bed was still in primer (just like it was in high school) and it was missing the running boards but he wasn't intimidated by the truck's status.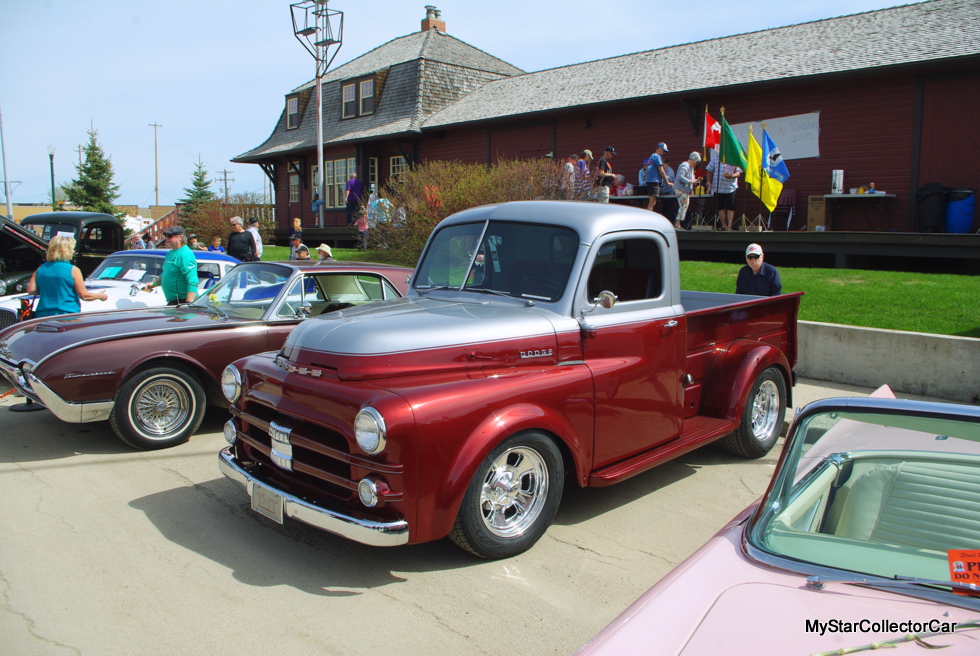 Terry wanted to turn the old Dodge into a more civilized driver so he added a Mustang II front end for "braking ability" plus it "goes down the road really straight now". Terry dumped the farm rated 4:10 rear end for a far more sedate, highway worthy 3:27  8.8 inch Ford gear at the back so he can run it at a pretty easy 60  miles per hour and 2000 rpm.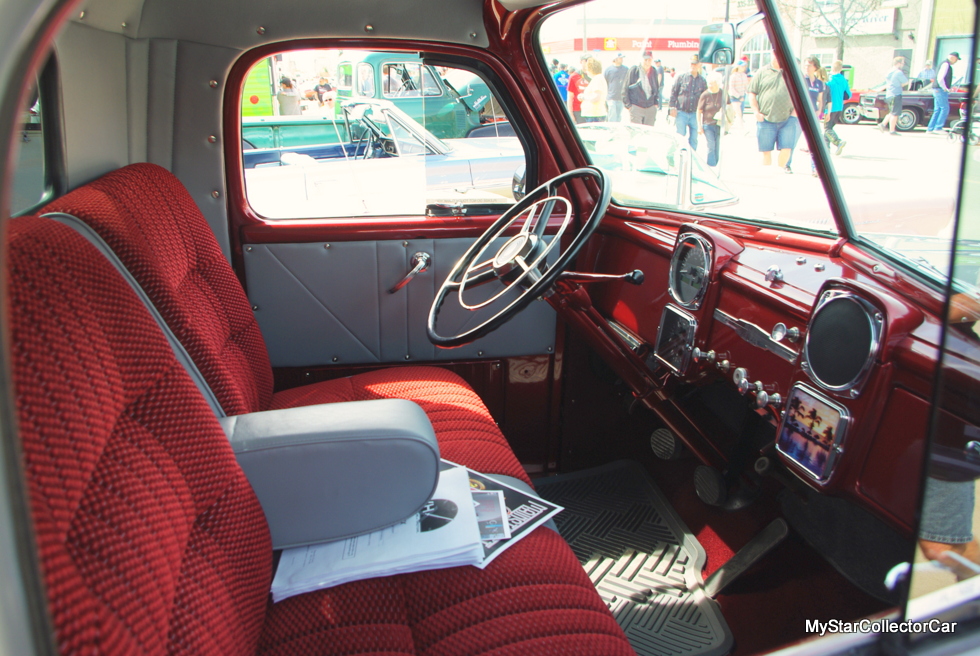 That might not be an impressive number on its own but this old Dodge still runs a 215 cubic inch flathead six-cylinder under the hood paired with a three-on-the-tree manual transmission. He added a factory dual carb/manifold/exhaust setup from an old grain truck and that modification wasn't cheap because they are extremely rare. Terry admitted he "paid 2000 dollars for it ten years ago" but this is a very cool setup.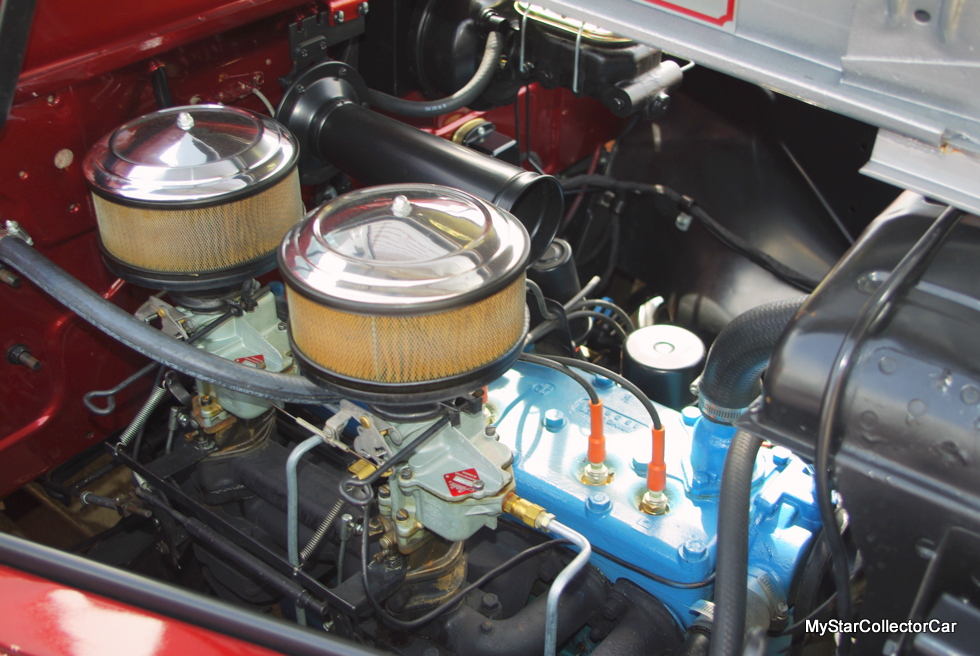 The truck has all digital gauges now and it was painted ten years ago but now Terry is at a crossroad because he wants to up the driving game. He admits the old 6-cylinder is "easy on the license" but he would like to have more power on the road.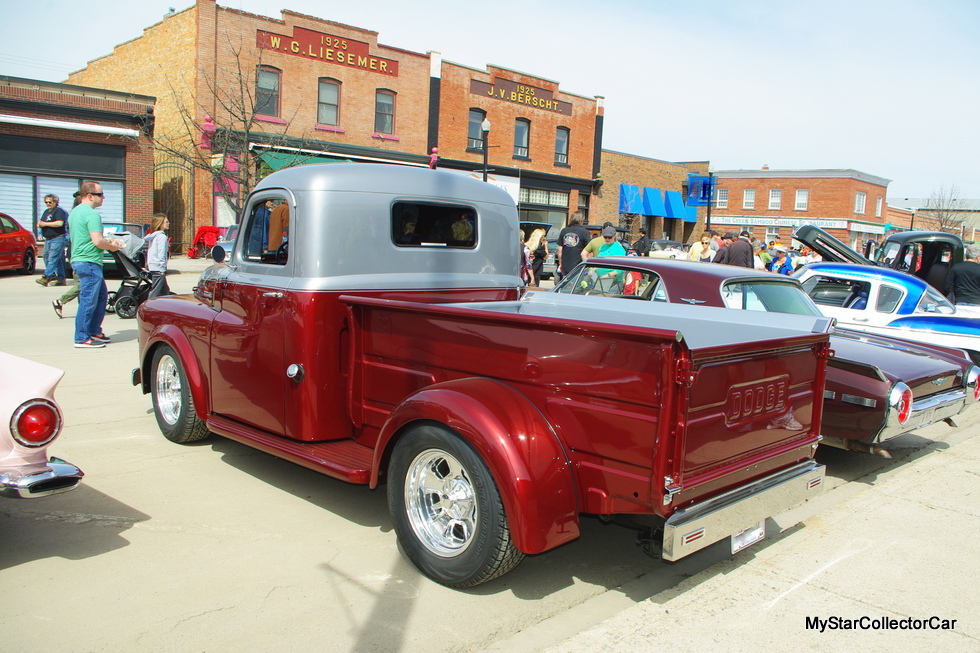 This is a major decision for him and he admits it might never happen because he admits he "has a hard time thinking about doing it" but no matter how it ends Terry will still have the same truck he rescued when he was 14.
by: Jerry Sutherland
Jerry Sutherland is a veteran automotive writer with a primary focus on the collector car hobby. His work has been published in many outlets and publications, including the National Post, Calgary Herald, Edmonton Journal, Ottawa Citizen, Montreal Gazette, Saskatoon StarPhoenix, Regina Leader-Post,  Vancouver Sun and The Truth About Cars. He is also a regular contributor to Auto Roundup Publications.
Please re-post this if you like this article.