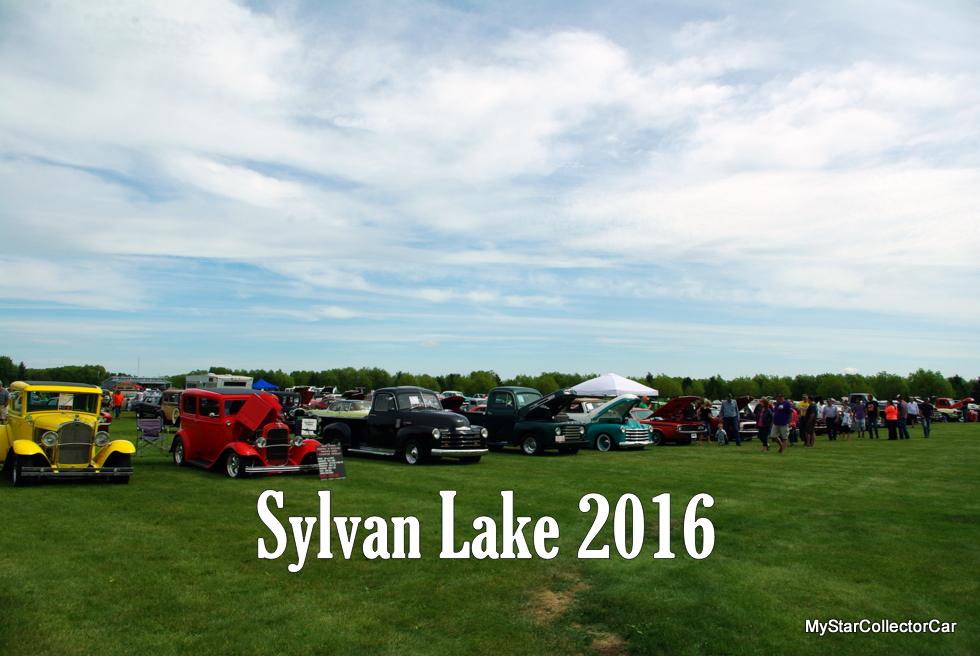 Sylvan Lake, Alberta in Canada is a very popular resort destination during the summer.
'The community is also a very popular destination for car guys when the local car club hosts their annual show in July.'
The show is held on a grass field adjacent to a golf course and provides a great venue to showcase the entries.
One of the most popular entries at the Sylvan show was a 1961 Austin Mini Countryman station wagon.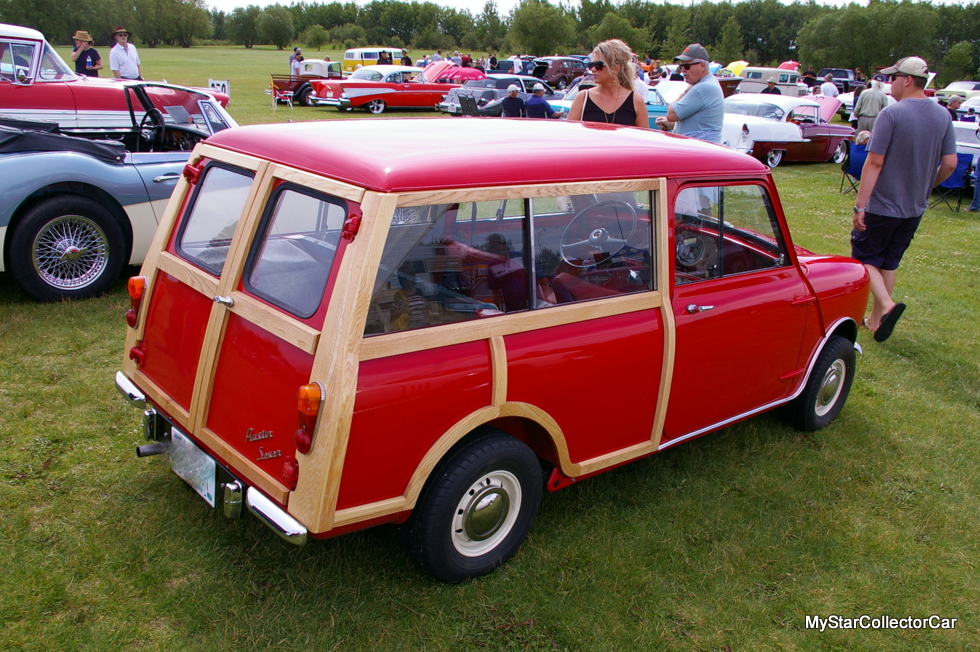 This mini Woody wagon was a big hit with people of all ages, including a little girl about three or four years old. She really liked a car that allowed her to look over the door and see inside it.
We liked it because of its colorful owner and his hands-on approach to a project he labeled a "Thief of Time". See the full story in a future MSCC article.

We usually shy away from anything that has less than four wheels, but a vintage 1950 Chris Craft boat hooked up to a 1930 Hudson Super 8 resto mod got our undivided attention in a big way. Find out the story behind this very cool car/boat combination in a future MSCC feature.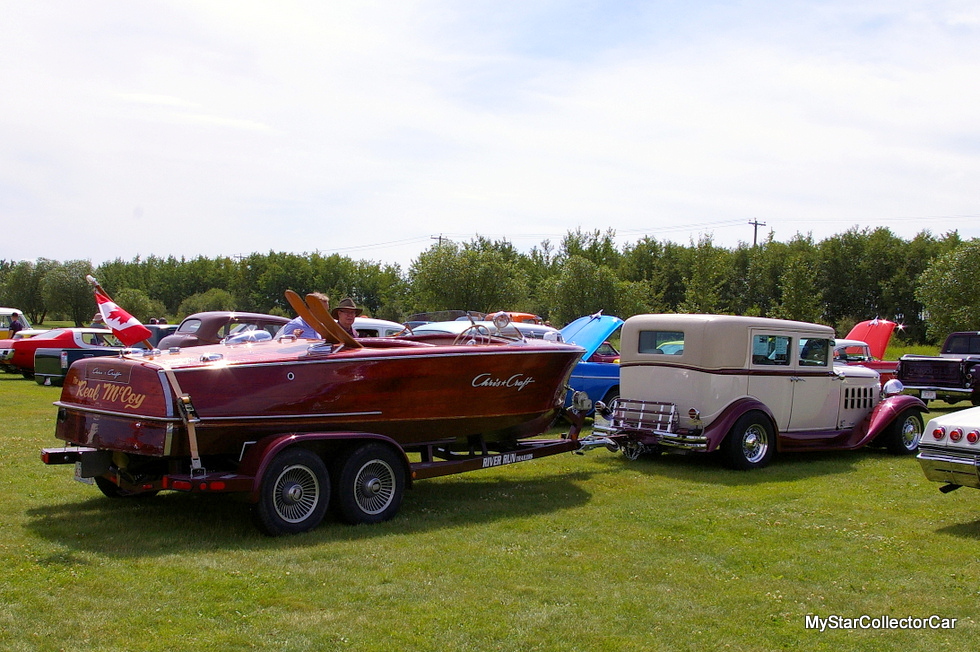 A 1974 Ford Ranger XLT F-350 one-ton pickup looked like the day it left the factory on April 26, 1974. The truck has a long history with one family since new and now belongs to the original owner's daughter and her husband.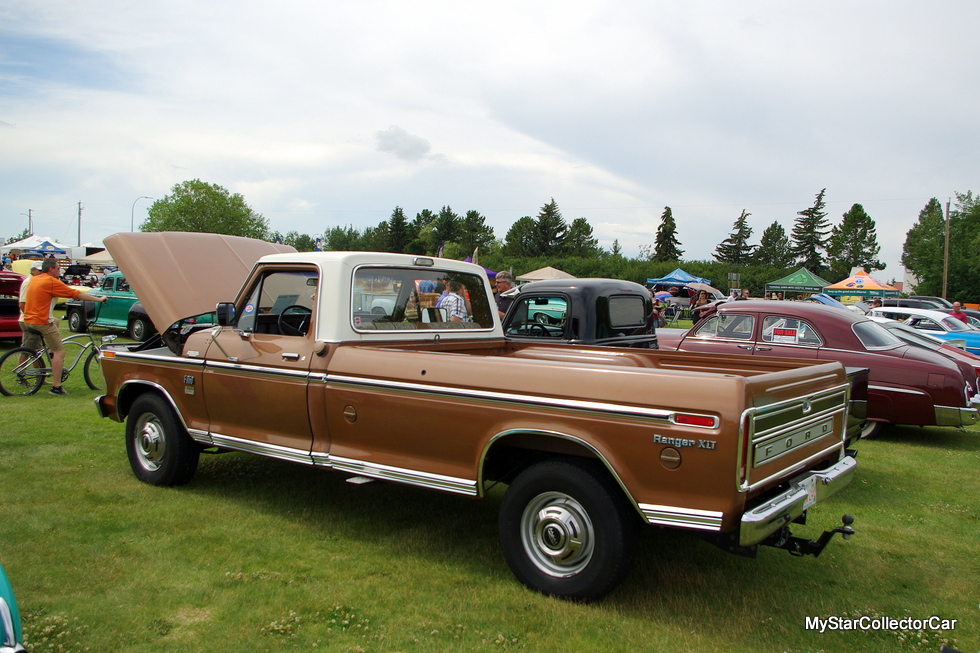 She will explain how the truck managed to survive 42 years with its original paint and good looks in a future MSCC story.
A 1966 Mustang had one of the coolest paint jobs we have ever seen on a first-gen Pony notchback. The owner is a young woman with a great back story about how and why she became the owner of the Mustang.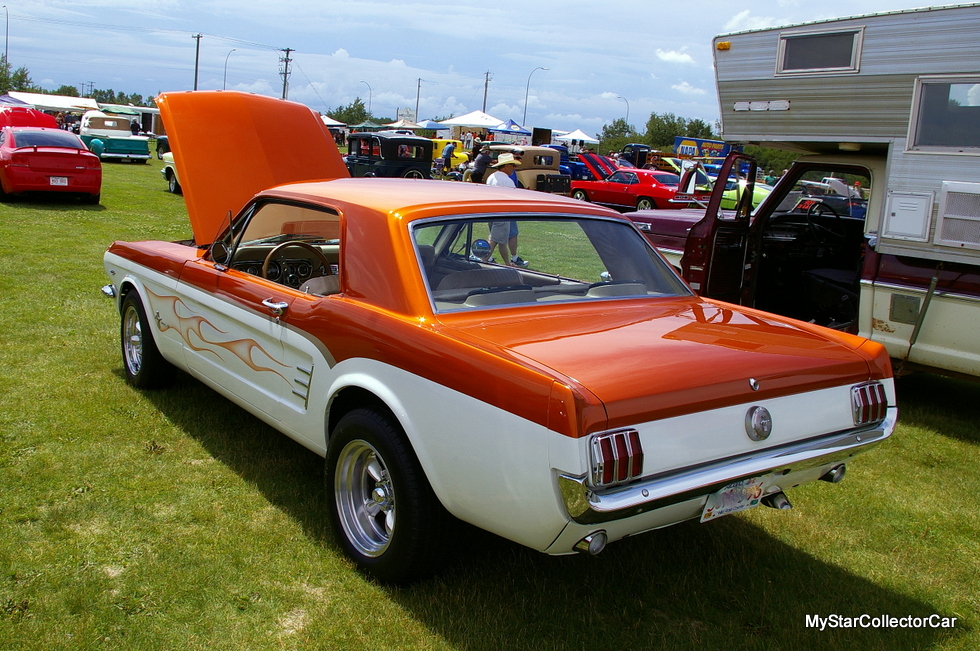 We will tell her '66 Mustang story in a future MSCC piece.
A 1966 Corvette convertible is always a good topic for an MSCC article because 'Vettes have one of the biggest and most enthusiastic fan bases in the car hobby.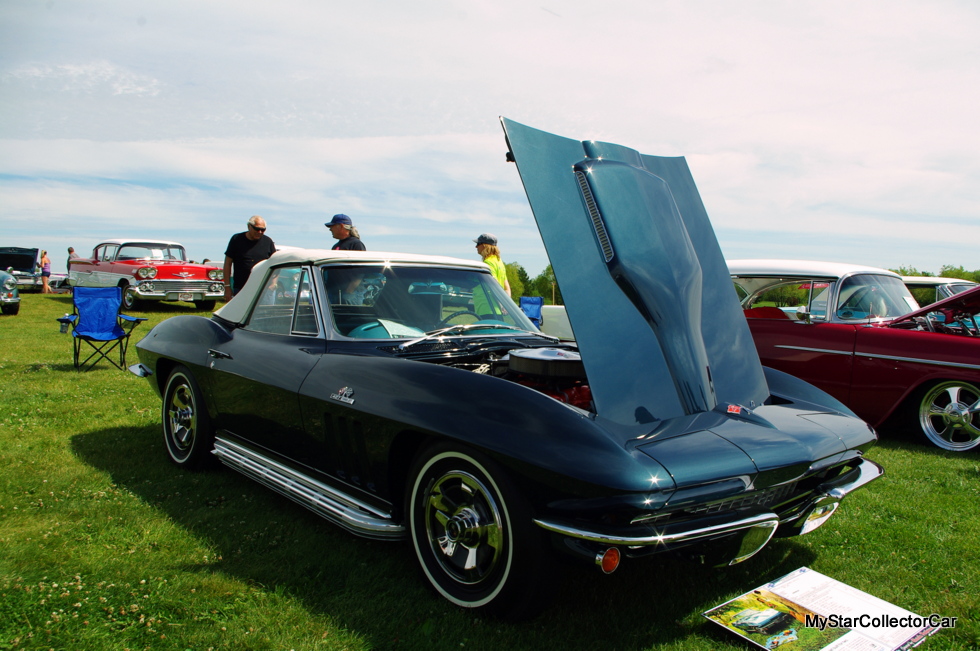 This very rare numbers-matching '66, complete with its 427 factory big block, will be the center piece for a future MSCC story.
A 1956 Dodge Regent four-door sedan has been in one family since it left the dealership sixty years ago.
This legacy car has strong sentimental bonds with three generations of the original owner's family and we will tell its full story in a future MyStar article.
A 1949 Chevy 5-window custom pickup got our attention because it was built to show-winning standards. The owner was a mechanic by trade and applied his considerable skills to the build process behind his truck.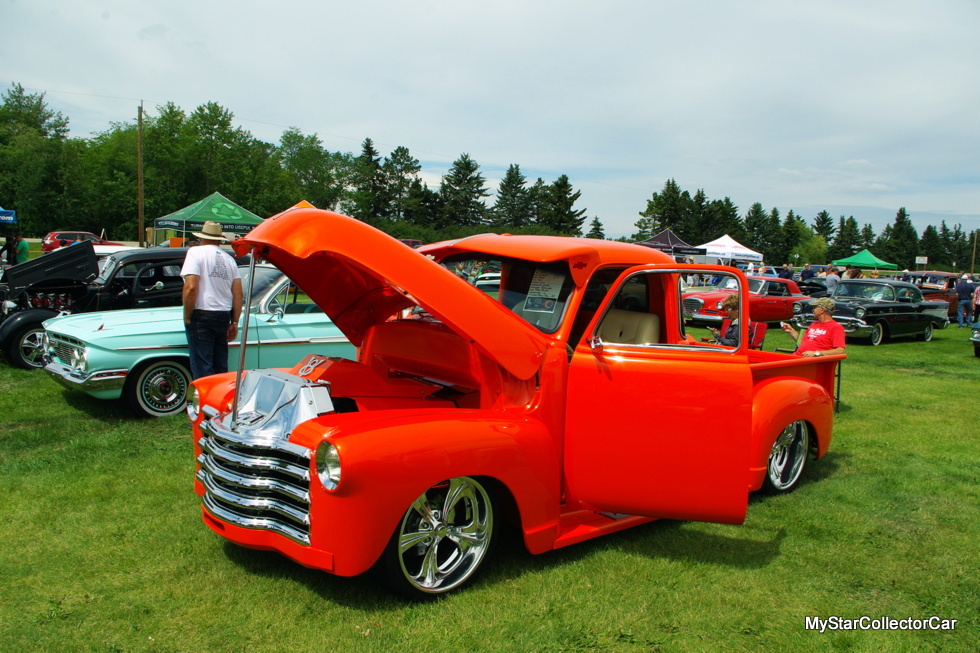 It was one of the most careful builds we have ever seen and the story behind this project will be told in a future MSCC article.
A 1954 Buick Roadmaster convertible is a rare beast in a Bigfoot legend kind of way because few of these rides still exist-let alone in their original configuration. This 62-year-old drop top was at the Sylvan Lake show and looked like it just left the factory.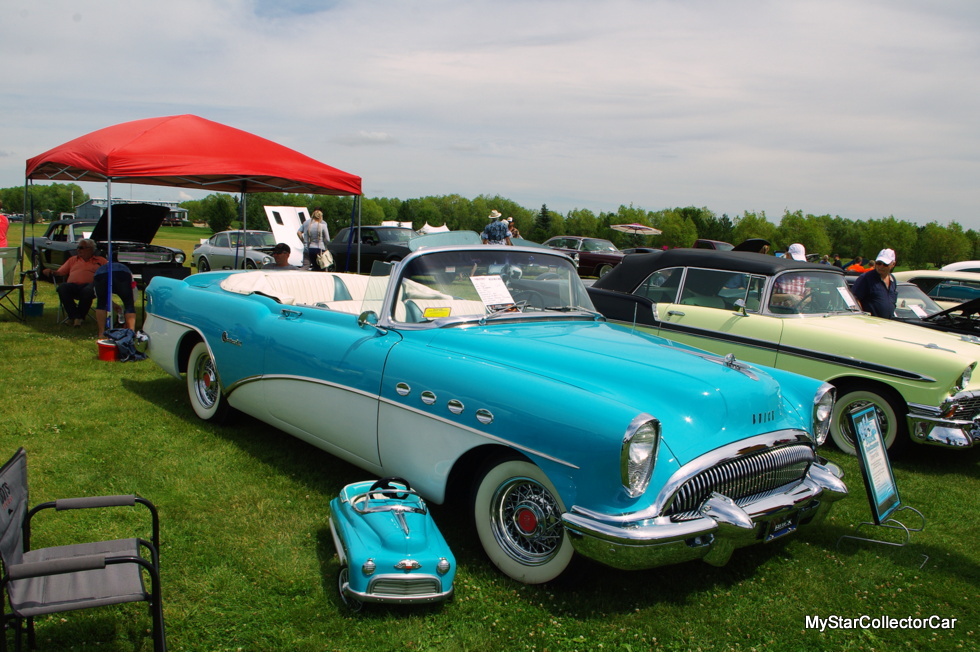 The Roadmaster convertible needed plenty of work to bring back its youthful vigor and its story will be told in a future MSCC piece.
Sylvan Lake, Alberta may be a popular summer destination for tourists.
'This year's car show in this picturesque resort town also made Sylvan Lake a big hit with car guys.'
Jim Sutherland
CLICK HERE to Like us on Facebook
CLICK HERE to Follow us on Twitter
CLICK HERE to Follow us on Pinterest
Please re-post this if you like this article.