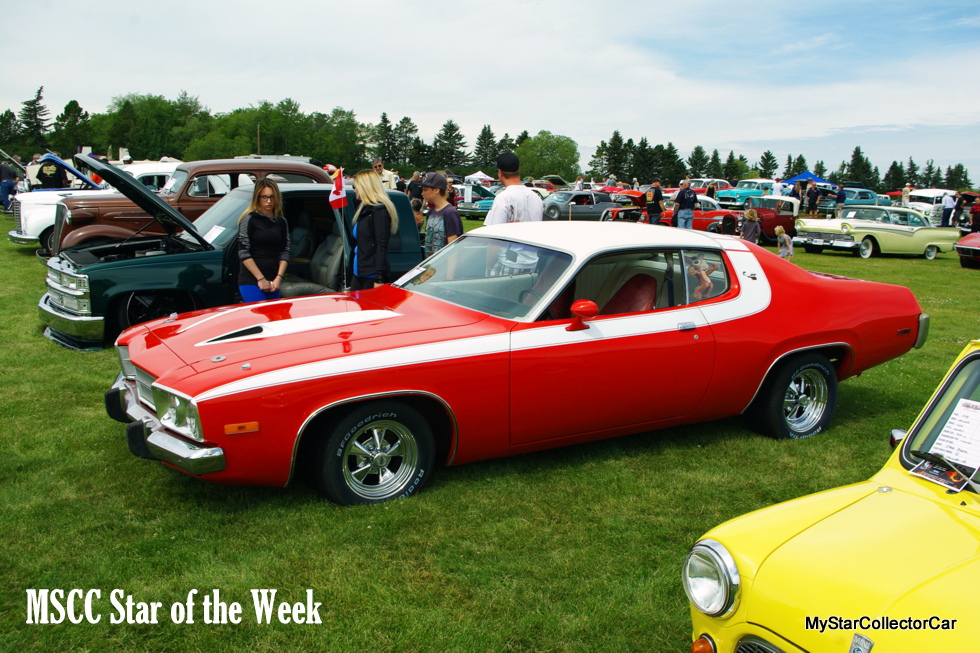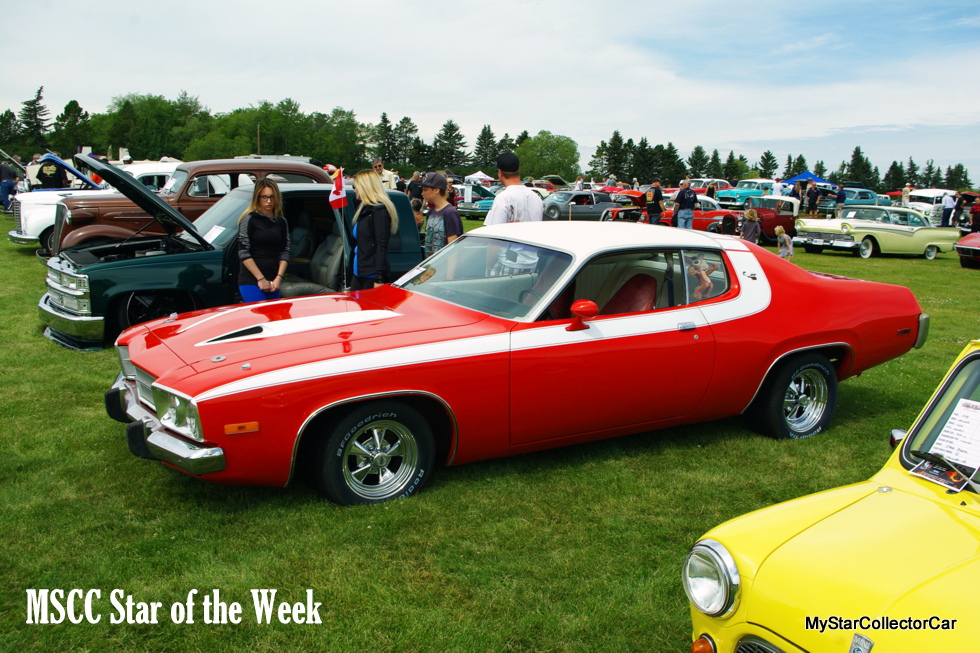 MSCC JULY 10 STAR OF THE WEEK: '74 ROAD RUNNER—THE 70S VERSION OF A LEGEND
The '68 Plymouth Road Runner was marketing genius 101.
'Take a barebones Plymouth Belvedere 2-door sedan—the kind your granddad would have ordered with radio delete, no power options, slant six, three-on-the-tree manual transmission and turn it into a street machine with a 335-horse 383 under the hood.'

19-year-old kids loved them because the entry level sticker price made these stripped-down muscle cars affordable.   
This MSCC Star of the Week is a '74 Road Runner—the 70s version of a legend.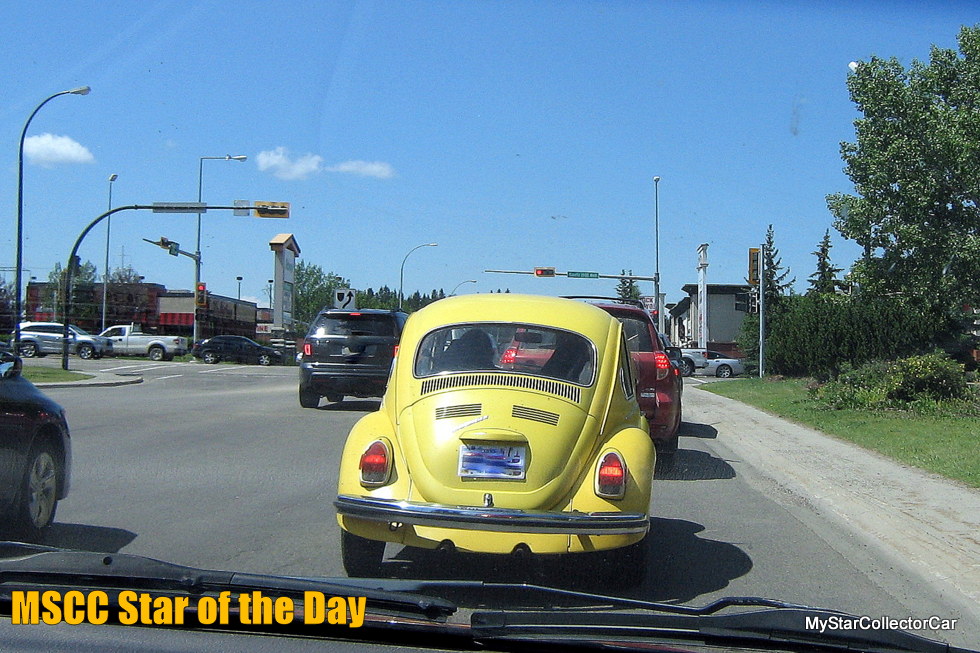 MSCC JULY 9 STAR OF THE DAY: YELLOW BEETLE— A PERFECT SUNSHINE, LOLLIPOPS AND RAINBOWS RIDE
Lesley Gore had a big hit back in the summer of 1965 with a catchy little tune called 'Sunshine, Lollipops and Rainbows'.
'This song came out during the British Invasion so Lesley was in stiff competition against legends like The Beatles, Rolling Stones and The Who so she never hit number one with Sunshine, Lollipops and Rainbows.'
She did leave a feel-good song for the ages.  
This MSCC Star of the Day yellow VW Beetle in summer traffic a few days ago was a perfect Sunshine, Lollipops and Rainbows ride.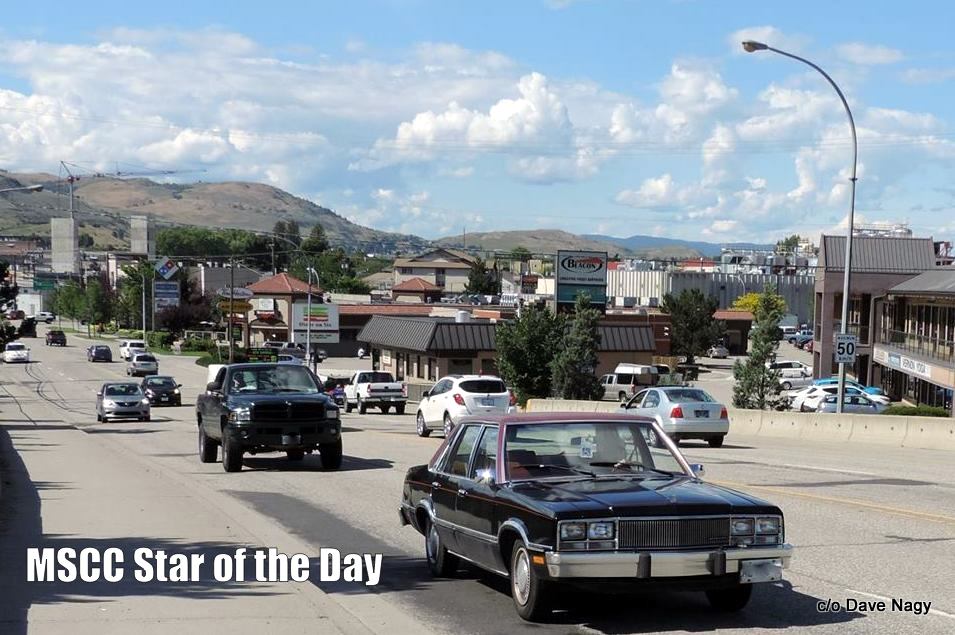 MSCC JULY 8 STAR OF THE DAY: MERCURY ZEPHYR—ON THE EDGE OF EXTINCTION
Many old cars have disappeared off the face of the planet but it's the lesser known models that barely make a splash when they're gone.
'There are many reasons for this but one of the biggest factors is the car builder's relentless drive to upgrade models and platforms and keep up with the competition so names come and go in a heartbeat.'
One of those less well-known names was the Mercury Zephyr—a Next Gen replacement for the very popular Comet.
This MSCC Star of the Day Mercury Zephyr in traffic yesterday is definitely a name on the edge of extinction.
MSCC JULY 7 STAR OF THE DAY: ELDORADO CONVERTIBLE—IT WAS GOOD ENOUGH FOR LANCE WHITE
Jim Rockford was a cutting edge TV detective in the 1970s and most car guys remember him for his Firebirds.
'He trashed a fleet of Firebirds during his 1974-80 run because TV guy Jimmy Rockford was the kind of guy who preferred to run from cops and bad guys–in real life, James Garner was an exceptional driver who loved to put the Ponchos through their paces.'
There were other signature cars in the Rockford Files including the white Eldorado convertible driven by Rockford's detective buddy Lance White (Tom Selleck).
This MSCC Star of the Day is a white Eldorado—picked because it was good enough for Lance White.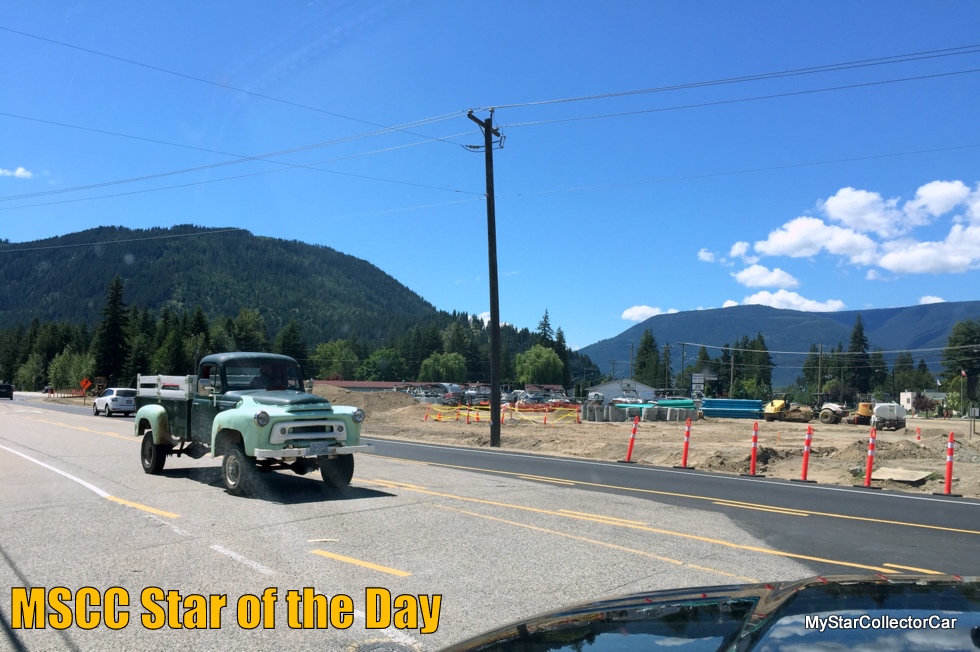 MSCC JULY 6th STAR OF THE DAY: DO YOU REALLY WANT TO CHALLENGE THIS OLD IHC?
There are definitely winners and losers in life but you sure can't judge them by what they drive.
'For example, a guy may drive a new Ferrari but that car may be mere window dressing for a toxic personality so what happens when everything is on the line?'
What happens when a Ferrari driver wants to challenge another guy at an intersection with nothing to lose because he's driving a big old truck?
Take one look at this MSCC Star of the Day IHC 4×4 and you know who's going to be the winner when old metal meets new metal.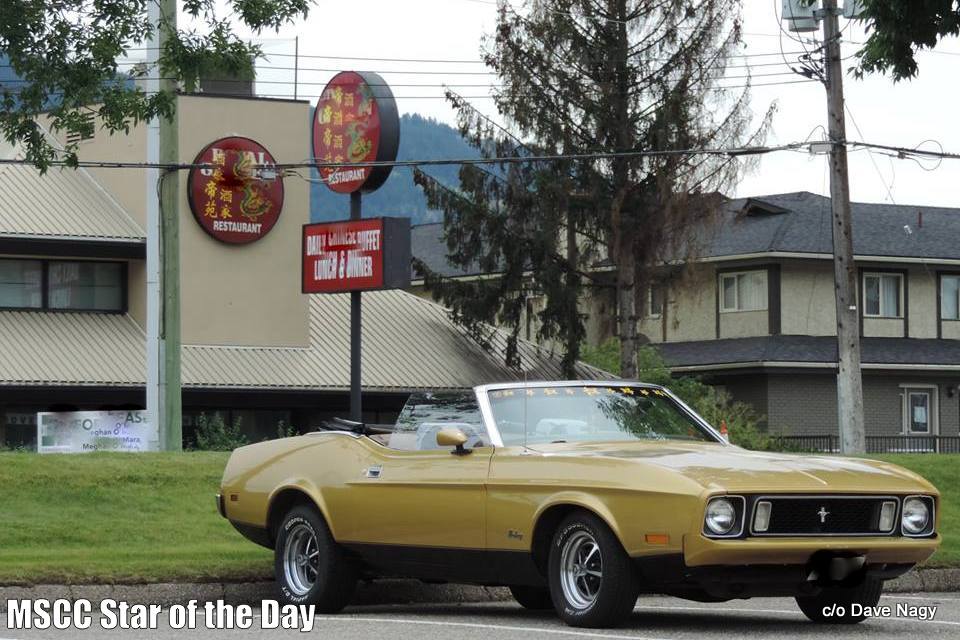 MSCC JULY 5th STAR OF THE DAY: '73 MUSTANG CONVERTIBLE—RESPECT JULY AND DRIVE A 'VERT
The open air experience is not for everyone.
For example, there are many people who don't see the magic of riding a Harley through a torrential downpour and winter makes the experience even less appealing.
'Convertibles get bad press for the same reasons and some might conclude we've become a softer society thanks to heated or air conditioned seats, steering wheels so today's cars completely eliminate the outdoor experience. ' 



That's why you need cars like this '73 Mustang convertible because we all need to respect July and drive a 'vert.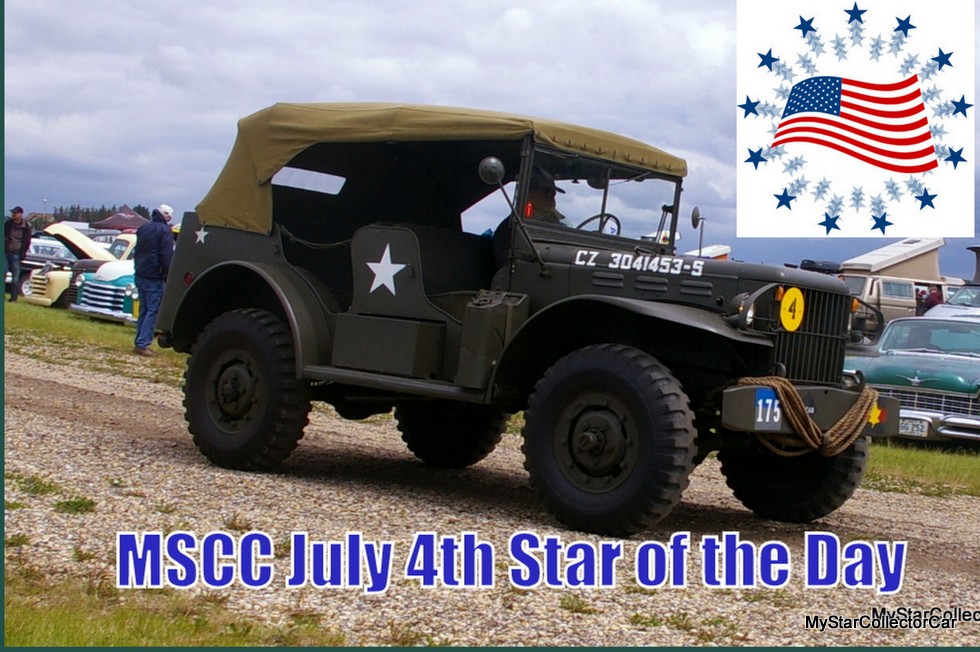 MSCC JULY 4th STAR OF THE DAY: 1943 DODGE WC56 COMMAND VEHICLE—THE PERFECT RIDE FOR INDEPENDENCE DAY
There's a big party going on south of the border because today is the Fourth of July.
This is a day full of fireworks, community baseball games, campfires, family gatherings, cold beers—everything that makes this a first class birthday celebration.
'But July 4th is also a day to celebrate how the United States got to its lofty position on the world stage because it's based on a history where they weren't coat holders in any fight that threatened world peace.'
This MSCC Star of the Day is this 1943 Dodge WC56 Command Vehicle—the perfect ride for Independence Day.
CLICK HERE to Like us on Facebook
CLICK HERE to Follow us on Twitter
CLICK HERE to Follow us on Pinterest
**Please re-post this if you like it.