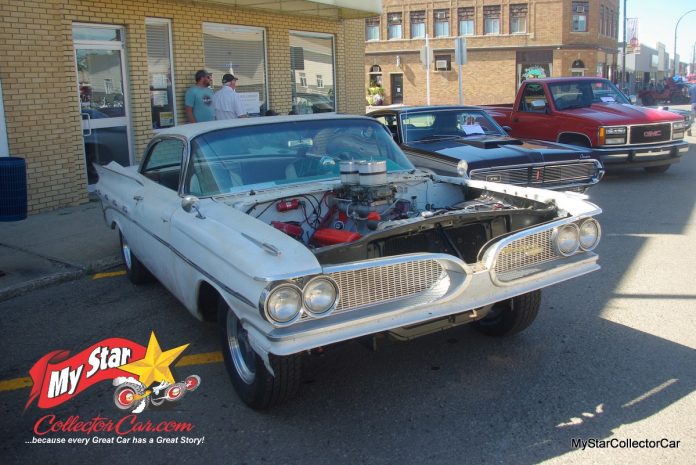 MyStarCollectorCar's first order of business? Explain a Pontiac Parisienne to a large group of non-Canadians who may not recognize the car name and wonder whether we have gone into fiction on our pages.
Pontiac Parisienne models were only built in Canada and are an excellent example of the pre-1965 North American Auto Pact agreement that finally allowed free trade between Canada and the United States for the automotive industry.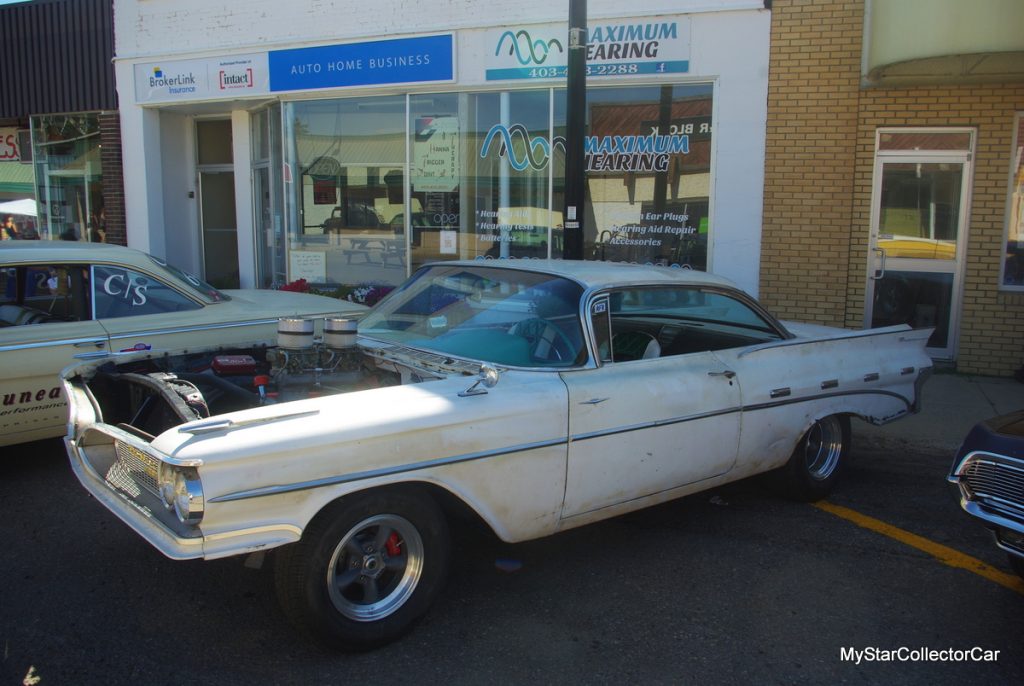 The Pontiac Parisienne was essentially a Chevy under a Poncho body in Canada, so it was smaller than an American Pontiac and shared most of its heritage with the Chevy models.
A 1959 Pontiac Parisienne resto mod caught our attention at a car show last summer, mainly because it was a car that was built for speed with retro speed equipment by its young owner. Donavan Bruneau is in his early 20s, born over 50 years after his prized 1959 Pontiac Parisienne left the factory in stock form.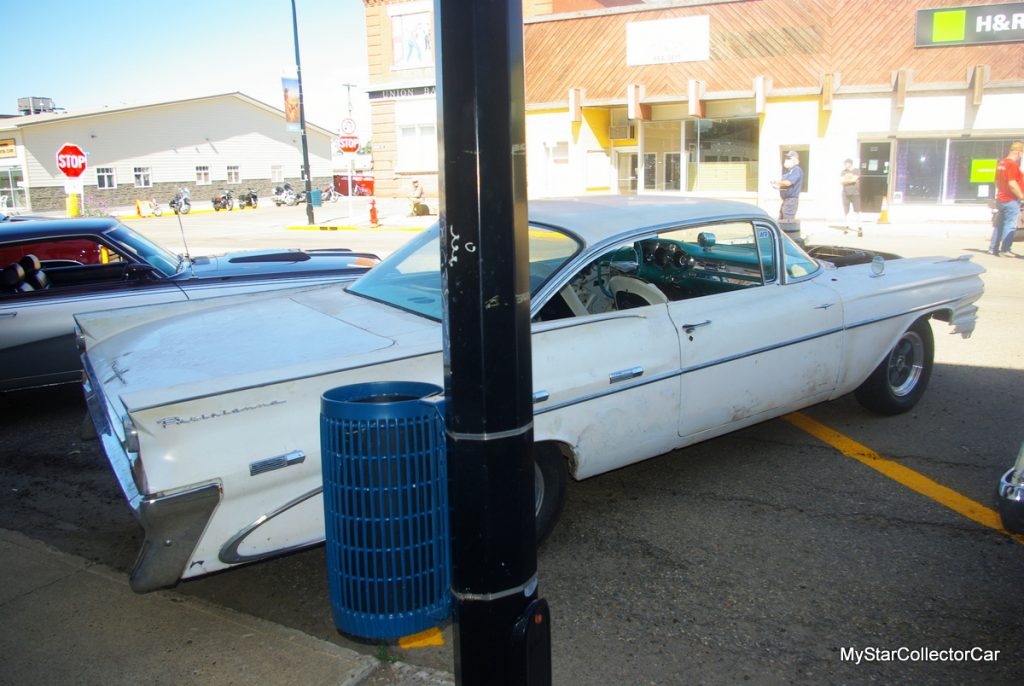 Donavan is a second-generation car guy because his father is a dyed-in-the-wool car guy who is a big fan of the Canadian Ponchos from a bygone era, including the 1959 versions. His dad loved the Chevy legacy found in the Canadian Pontiac models and has been a big influence on Donavan over the years.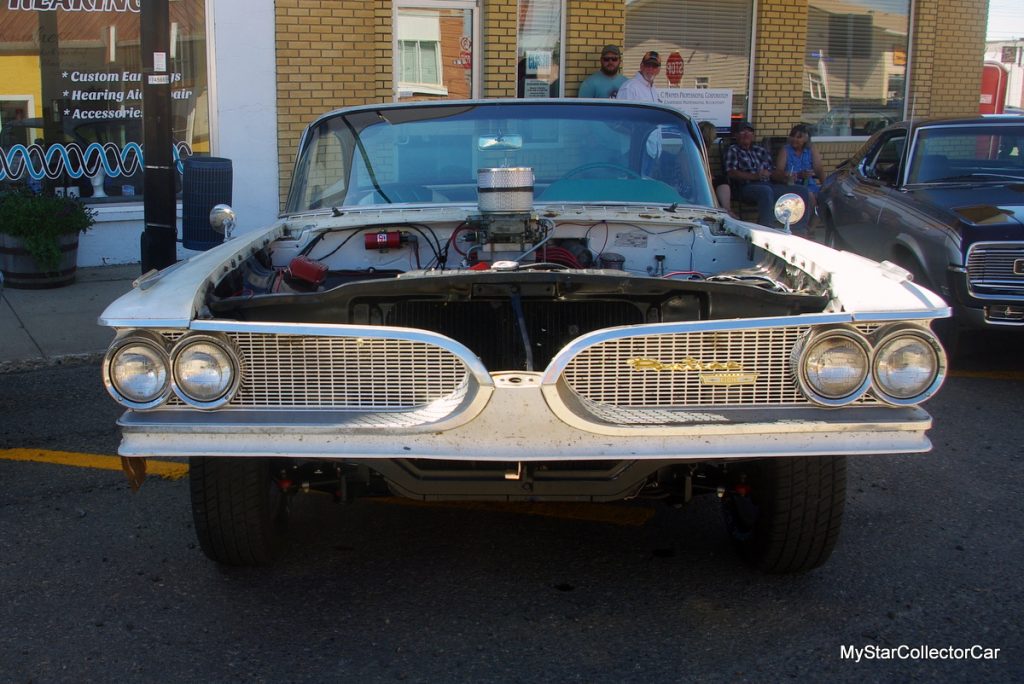 However, Donavan was a little coolish toward the idea of ownership because his 1959 Pontiac was little more than an aging field car when he and his dad discovered it. Nevertheless, Donavan began to devise a game plan for the old Parisienne, one that included a fresher and meaner Chevy small block mated to a beefy 4-speed manual transmission.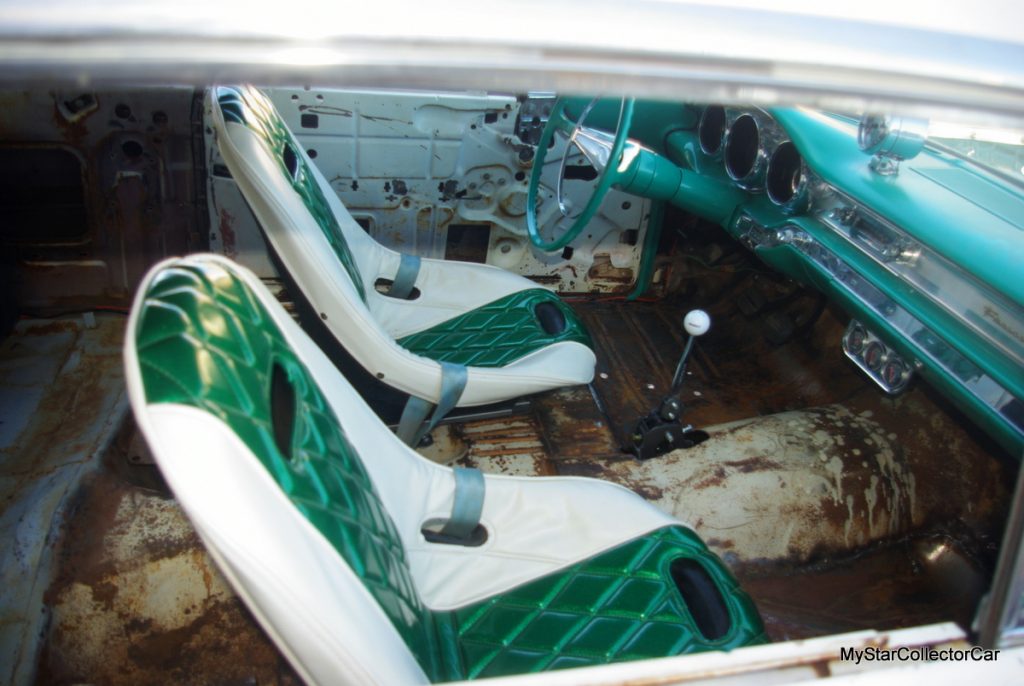 The engine plan was to use another 283 Chevy small block to replace the car's original small block, while adding a massive horsepower upgrade into the mix. The Poncho's replacement engine has a classic tunnel ram air induction system that feeds 2 hungry carbs, along with a lively custom cam built by Donavan's dad and race pistons that push the compression to 12.7:1, to name just a few of the major changes to the small block's attitude.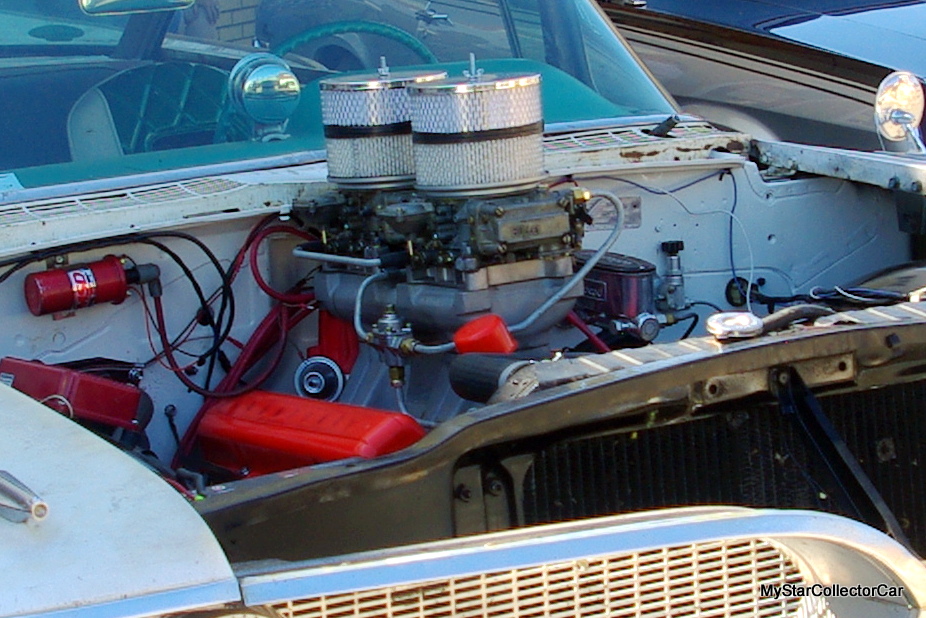 Unsurprisingly, Donavan's formerly mild-mannered '59 Pontiac now runs on C-12 race fuel.
The net result is a beast of a car that now delivers well over 500 horsepower to Donavan's right foot. As mentioned, the car was at a summer show in a small Alberta community and required some repairs about three hours after the show, according to Donavan's father.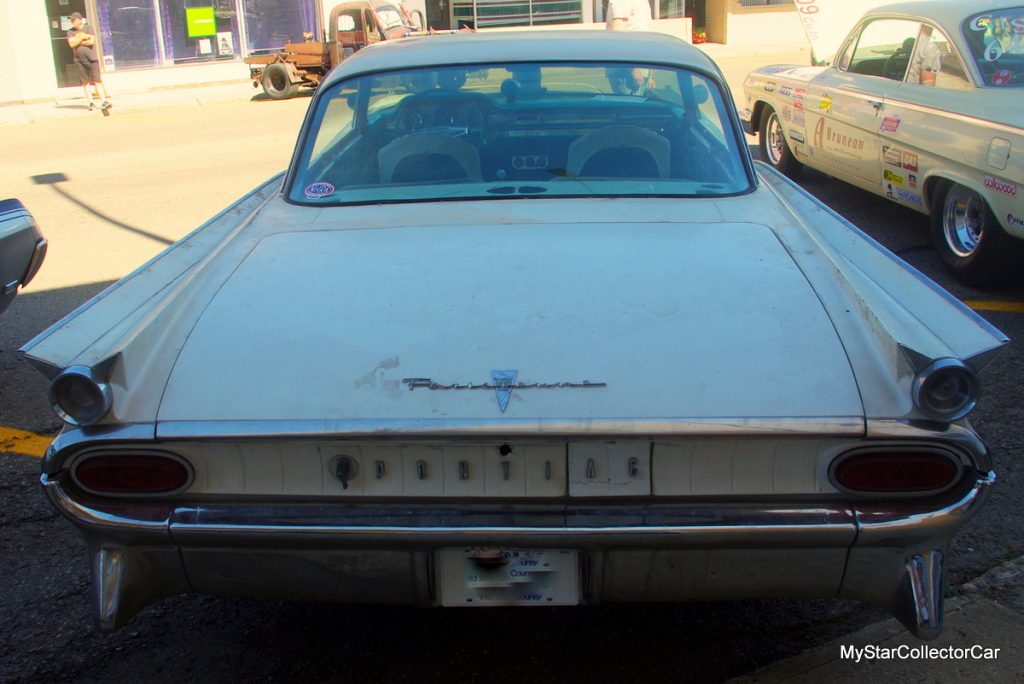 The father-and-son car guys decided to race, and the net result was Donavan's Pontiac snapped a rear axle during the process. His stock rear end could not handle the power, so it destroyed the splines on one side before Donavan swapped it out for a beefier 30-spline upgrade that would have withstood the raw power.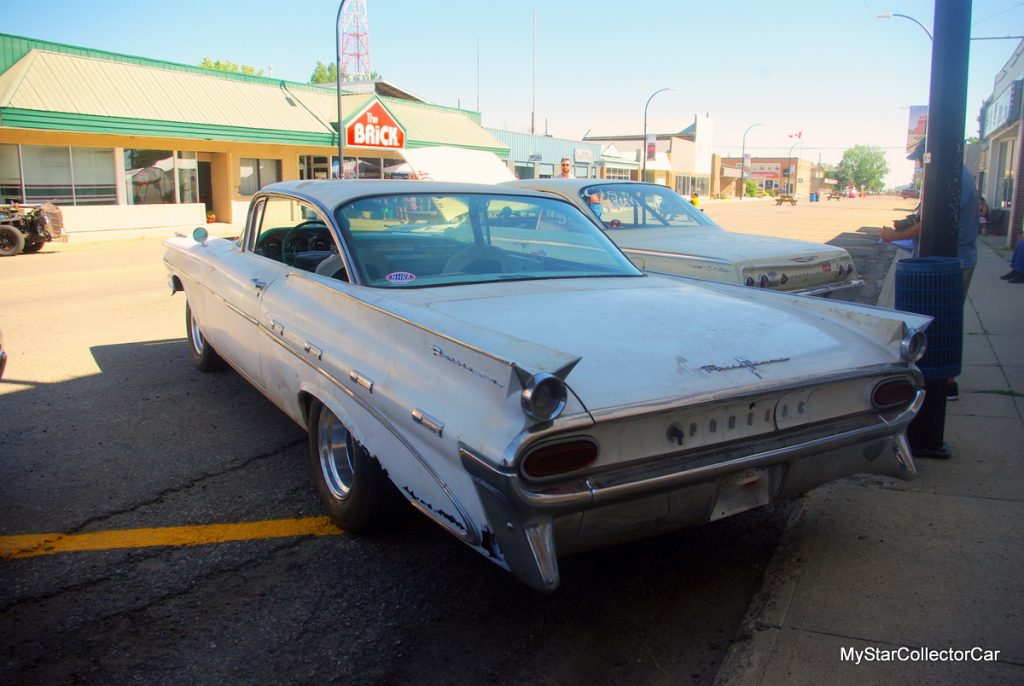 The Poncho may still be a work in progress, but Donavan loves every minute of time he can spend behind the wheel of his wild 1959 Pontiac Parisienne "retro" resto mod that was built many decades before him.
BY: Jim Sutherland
Jim Sutherland is a veteran automotive writer whose work has been published by many major print and online publications. The list includes Calgary Herald, The Truth About Cars, Red Deer Advocate, RPM Magazine, Edmonton Journal, Montreal Gazette, Windsor Star, Vancouver Province, and Post Media Wheels Section.