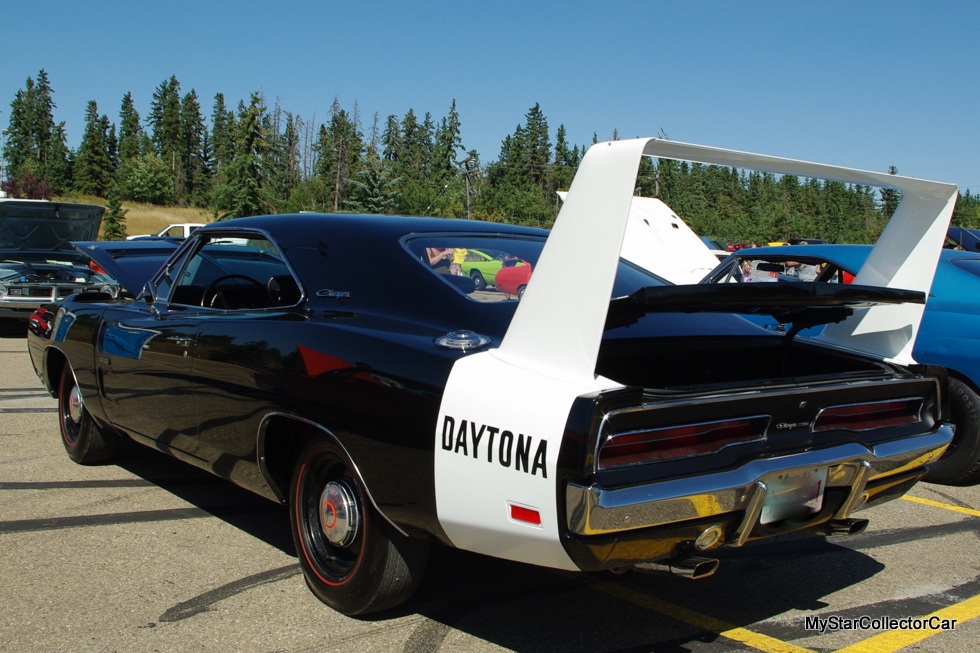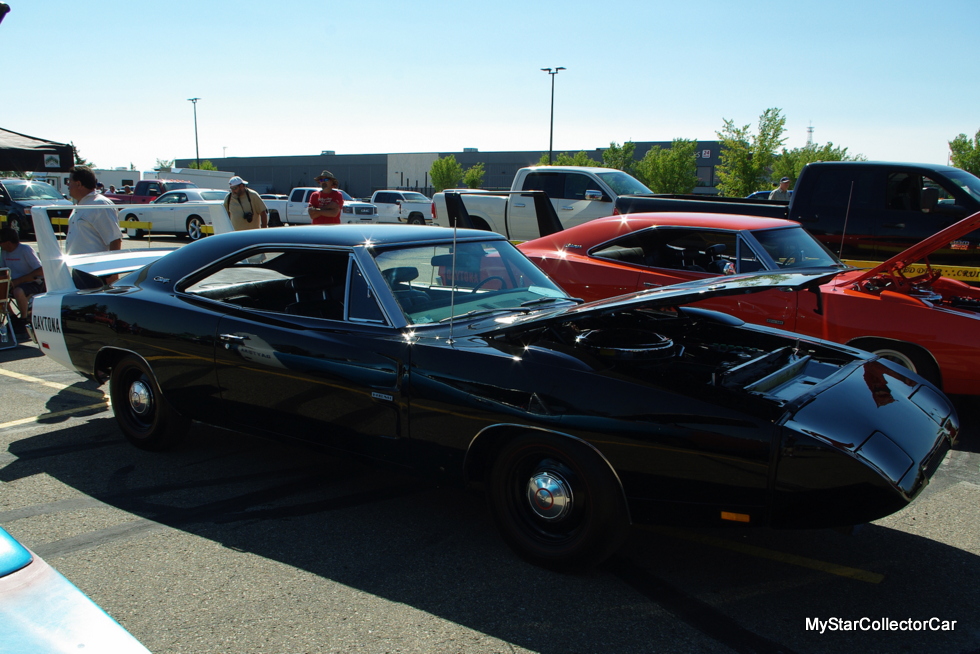 There isn't a car hobbyist on the planet who doesn't dream of a trip back in time to buy a mint example of a classic car.
Time travel isn't feasible but timing and good insight are and that's why some guys have pristine gems tucked away in their garage.
This 1969 Hemi Daytona Charger is one of those pristine gems.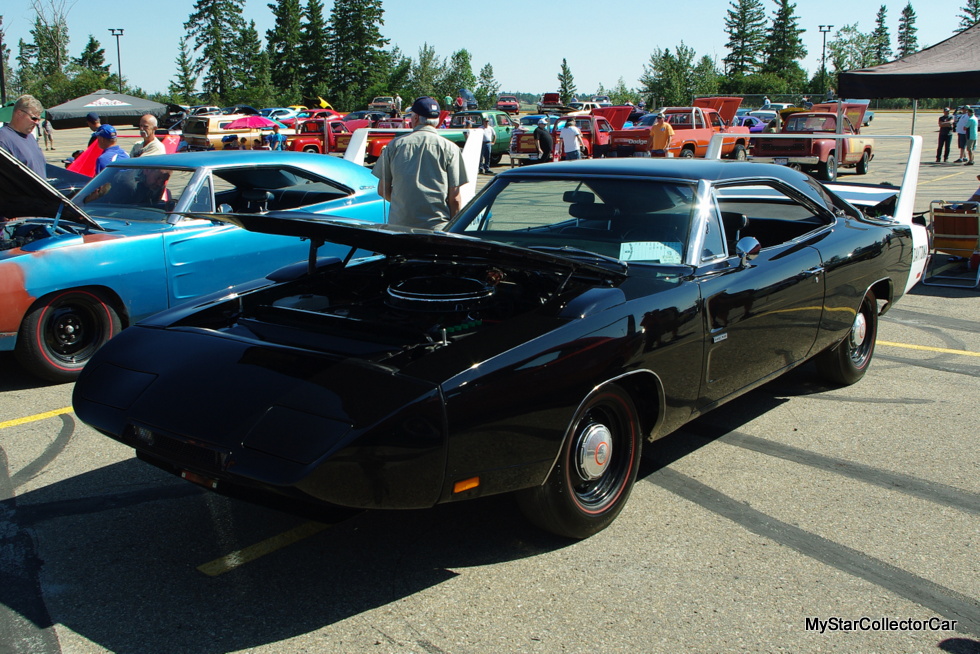 Sid Braaksma is the proud owner of this incredible example of Mopar muscle because he did have good timing and good instinct when he spotted this beauty.
Non-Mopar fans may not know the history of these wing cars but basically they were built to tilt the aerodynamic advantage on NASCAR tracks. They only sold around five hundred of these cars and Hemi Charger Daytonas are extremely low production—less than 100 back in 1982.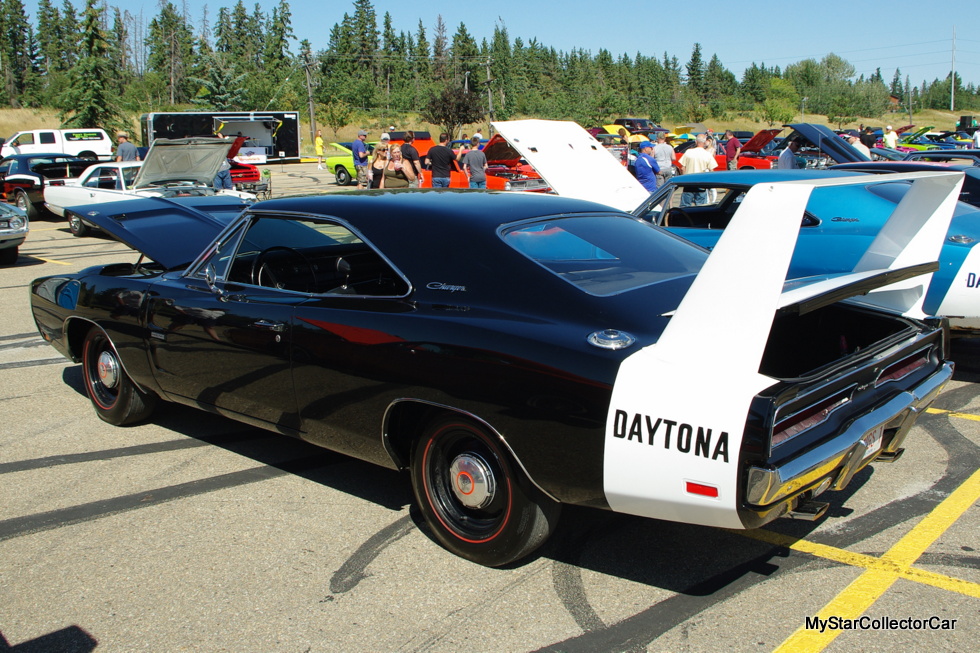 Plymouth entered the fray in 1970 with the Super Bird but by 1971 NASCAR detuned all these wing cars by taking the hemi out of them and the aero cars were history.

They had lukewarm sales when new but like any car with a winning racing history the Daytonas turned into automotive gold with collectors.
This is an exceptionally low-mileage car but it doesn't qualify as a survivor because Sid reported it had "been repainted twice" when he found it.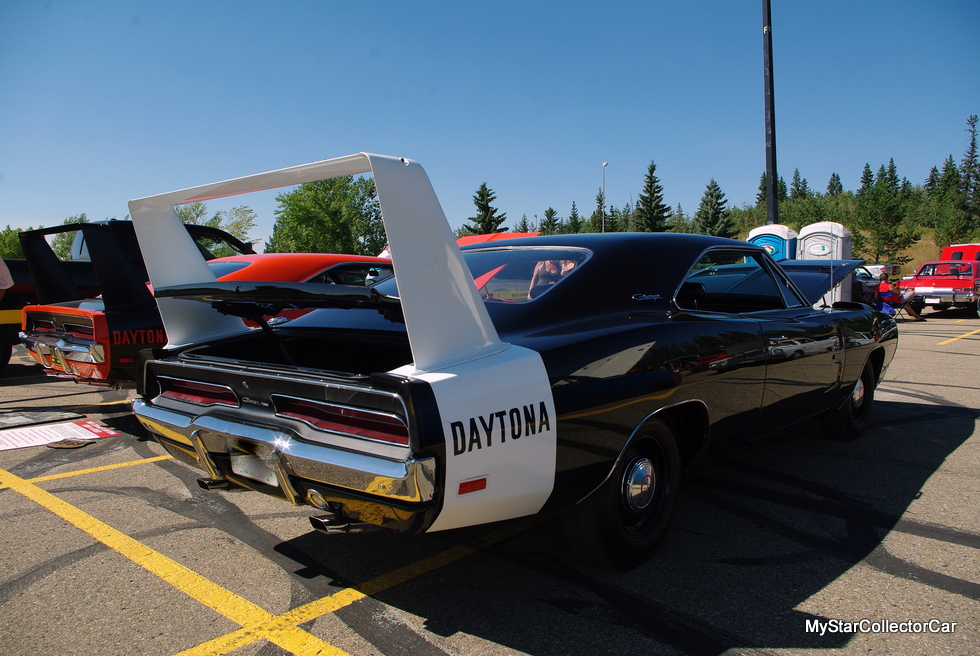 Sid knew this when he bought the car but he scooped this ultra-low mileage example because he knew he'd never get another chance.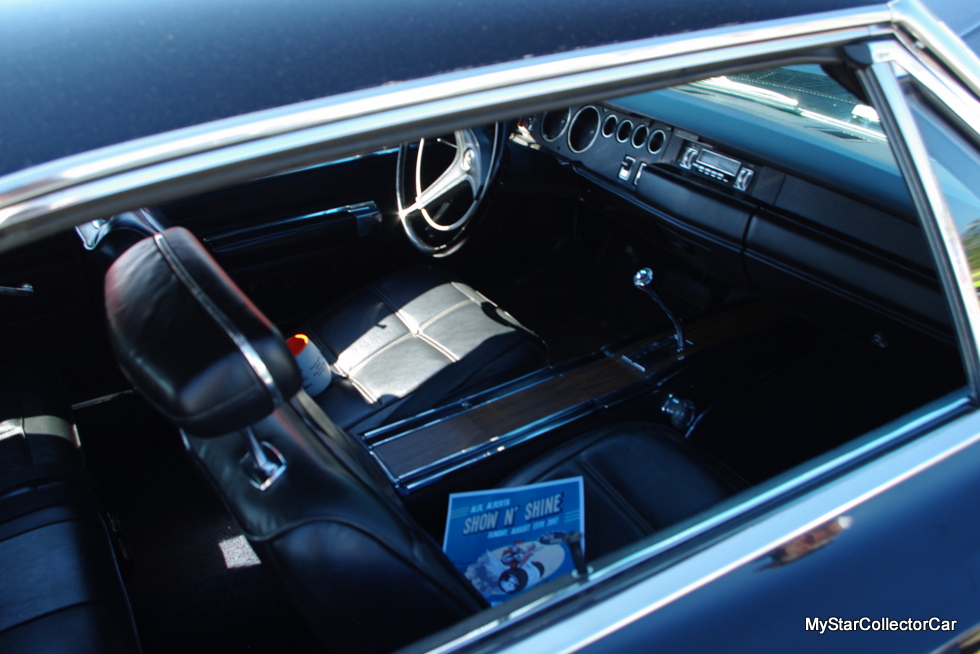 The early 80s were good years for Mopar guys because many parts were still available over the counter for these cars. Sid was a visionary because he picked up a lot of genuine Mopar parts for his Daytona. He knew he was going to do a complete and correct restoration on the car because it had strayed from the factory correct version it was in the dealer's showroom.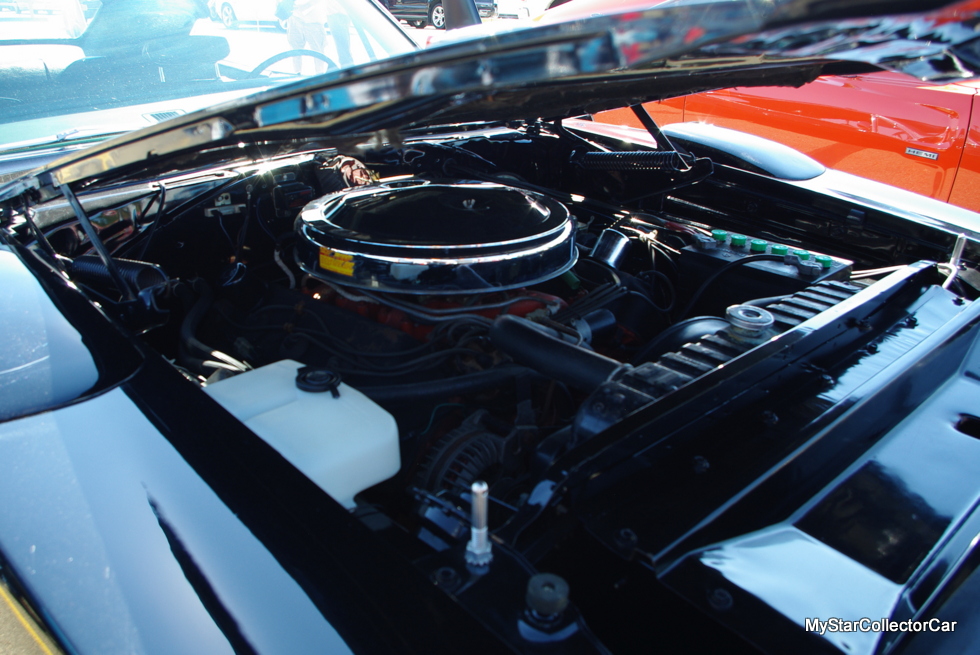 The car was painted lime green, then purple in its history but Sid knew he was going to take it back to the correct black version.  It also had mags on it but Sid realized this was a dog dish hubcap car so he picked up the correct caps and steel wheels at the local Chrysler dealer parts window.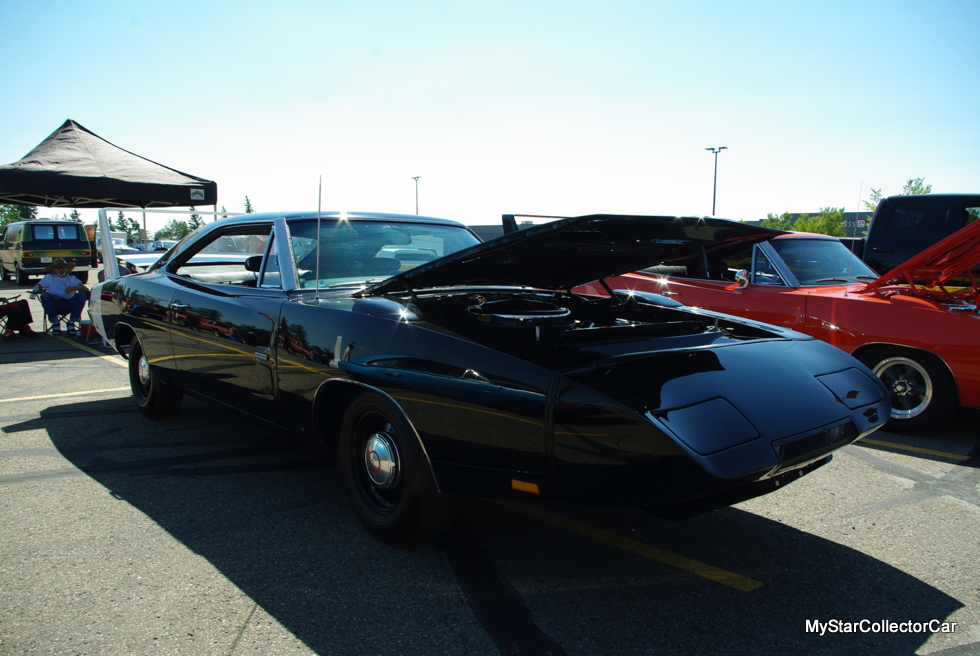 The Daytona was "completely restored" in Sid's words because he knew a low mileage survivor had to be factory correct. That meant a lot of attention to detail and a fair amount of investment but the result was spectacular.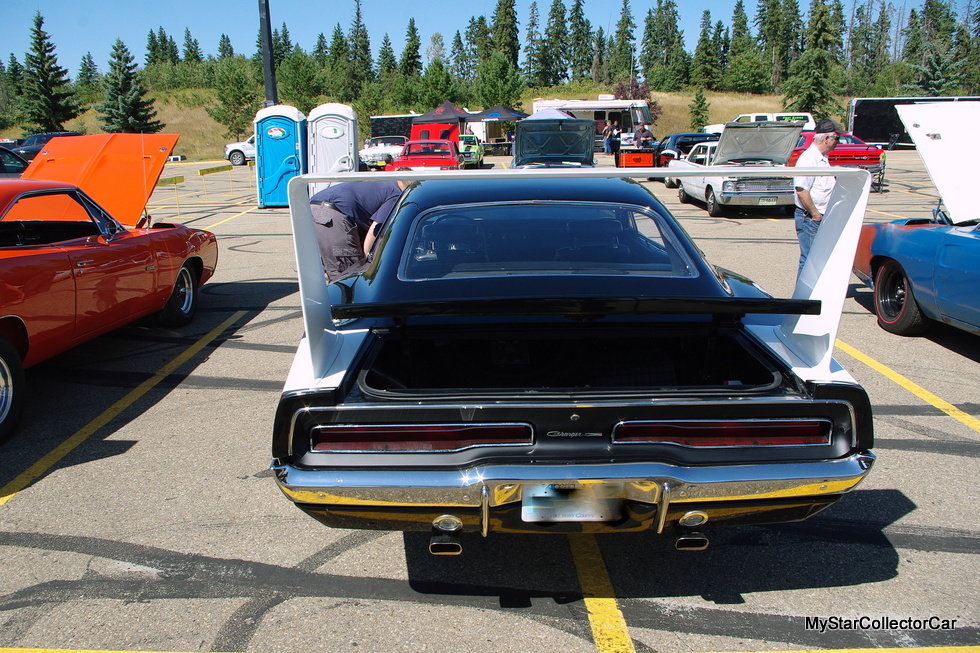 Sid is a genuine caretaker of this '69 Hemi Daytona and he takes the role seriously. This was a 6800 original mile car when he bought it and now it reads 6989 so this Daytona is far from daily driver status. He respects what he owns and he knows he was lucky to find this car when he did because he knows they are "completely unaffordable" in 2018.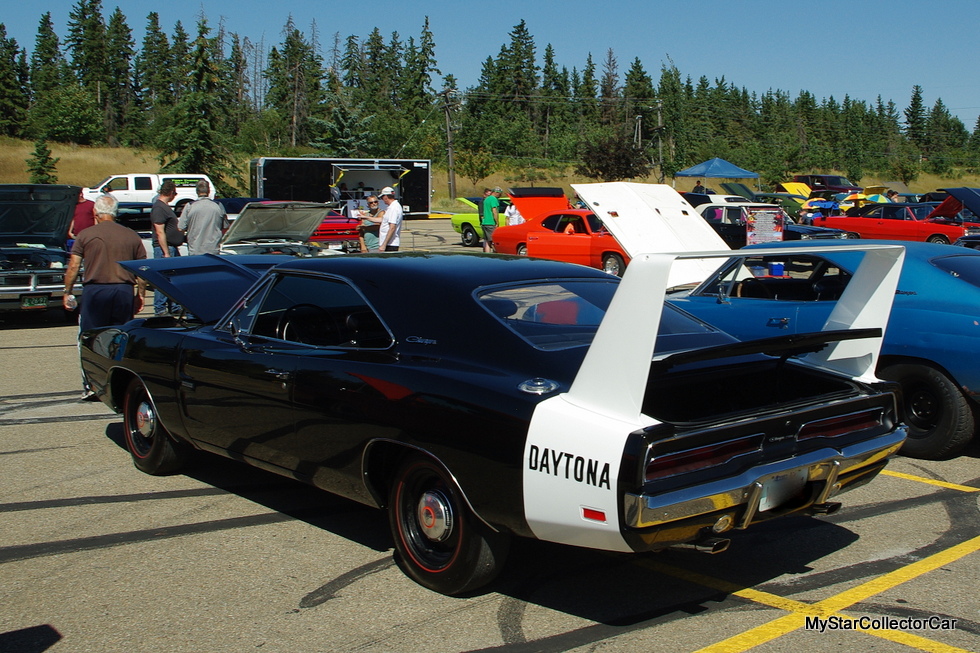 This car's appearance at a Mopar show last year was a very rare occurrence because Sid admits he "never takes it out". He brought it to the show because it was part of a trio—three consecutive numbered VIN Daytonas.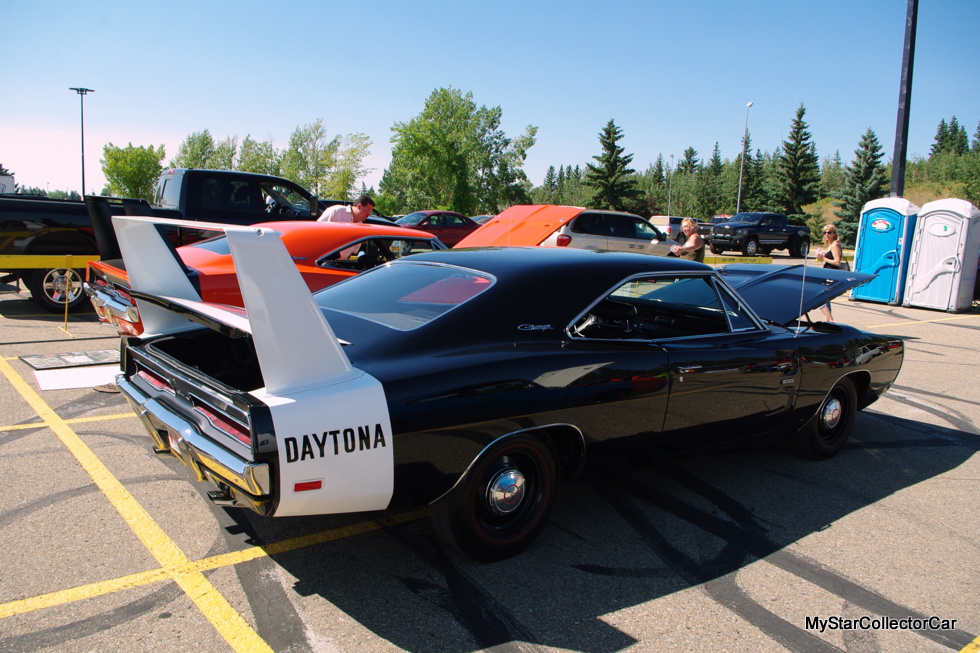 Sid thought it was important to have his car in the middle of this extremely rare trio but despite the publicity and attention the car is not for sale for a very good reason.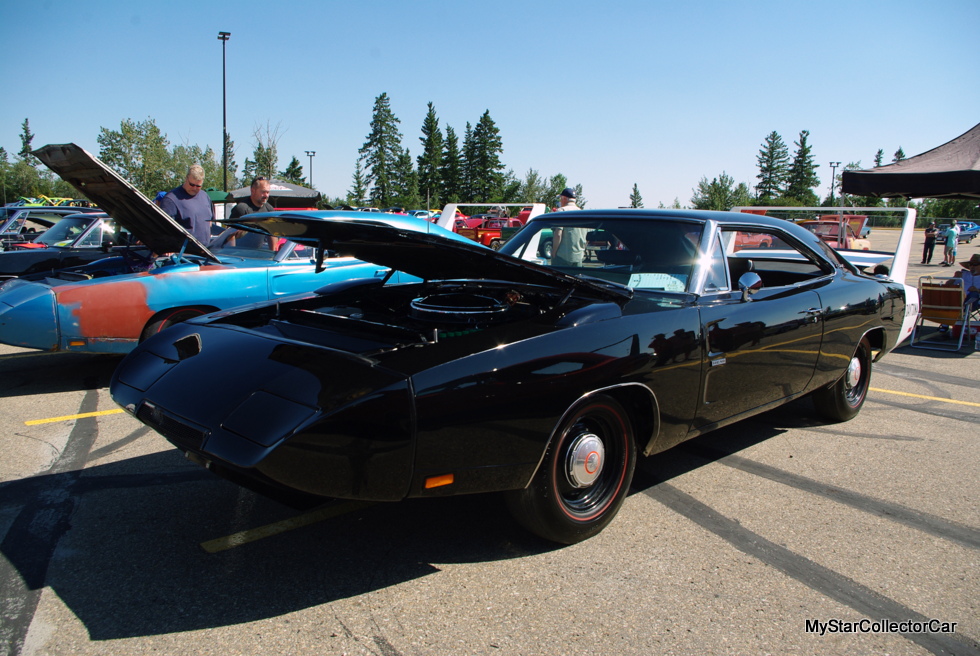 Sid has good timing—not a time machine.
Jerry Sutherland
CLICK HERE to Like us on Facebook
CLICK HERE to Follow us on Twitter
CLICK HERE to Follow us on Pinterest