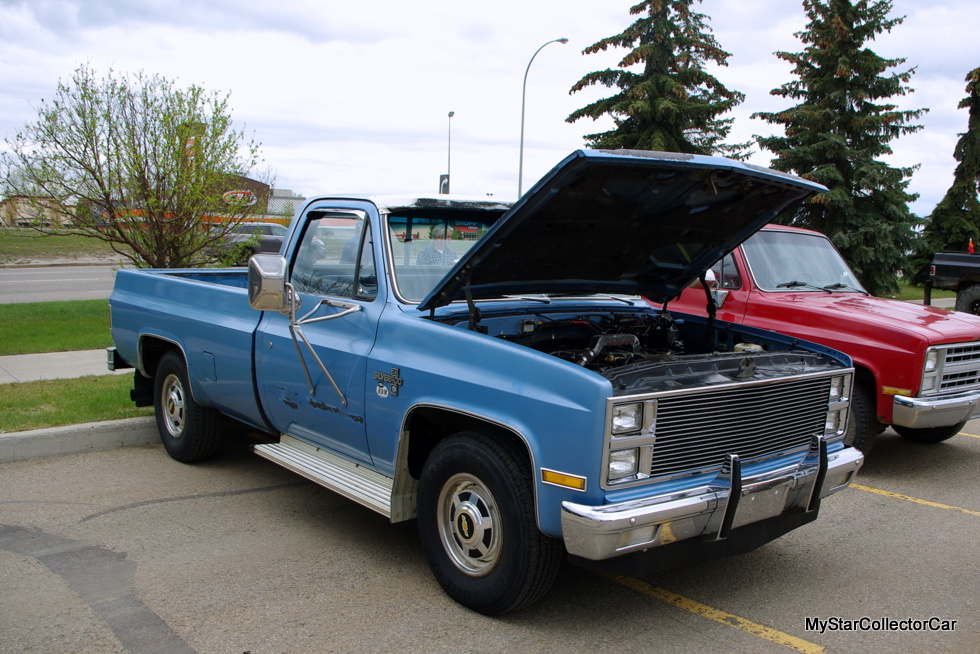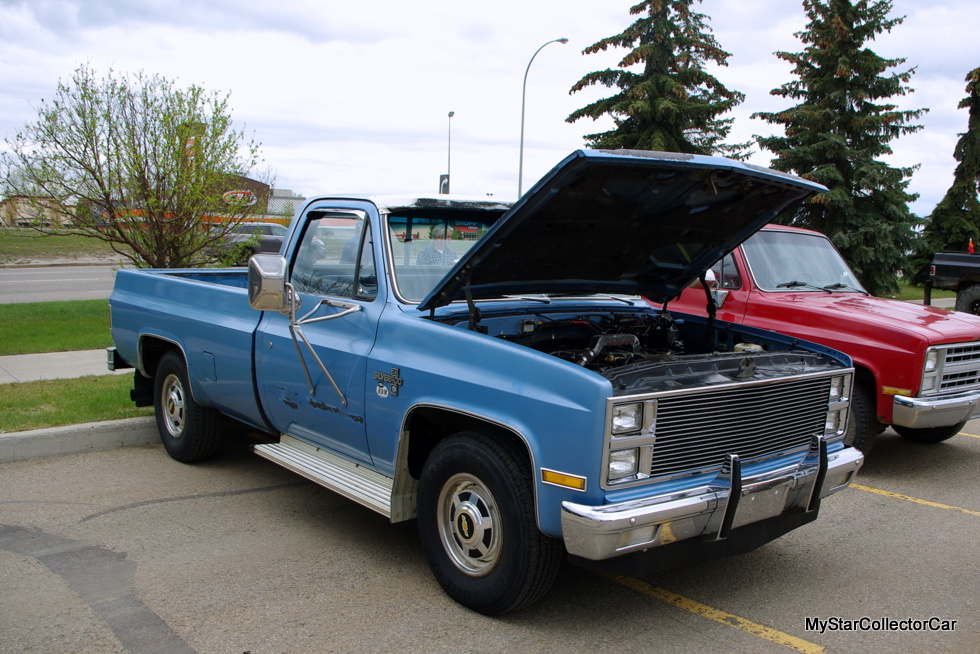 There's little doubt the Chevy small block has ended up under more hoods than a Lada or Yugo mechanic in the old Soviet Union.
'The list of non-Chevy rides with Chevy power is massive and it's a trend that seems to go one way but there are exceptions to the Chevy engine goes in everything rule.'
This 1982 Chevy truck is a big exception because it was a reversal of the default Chevy small block trend.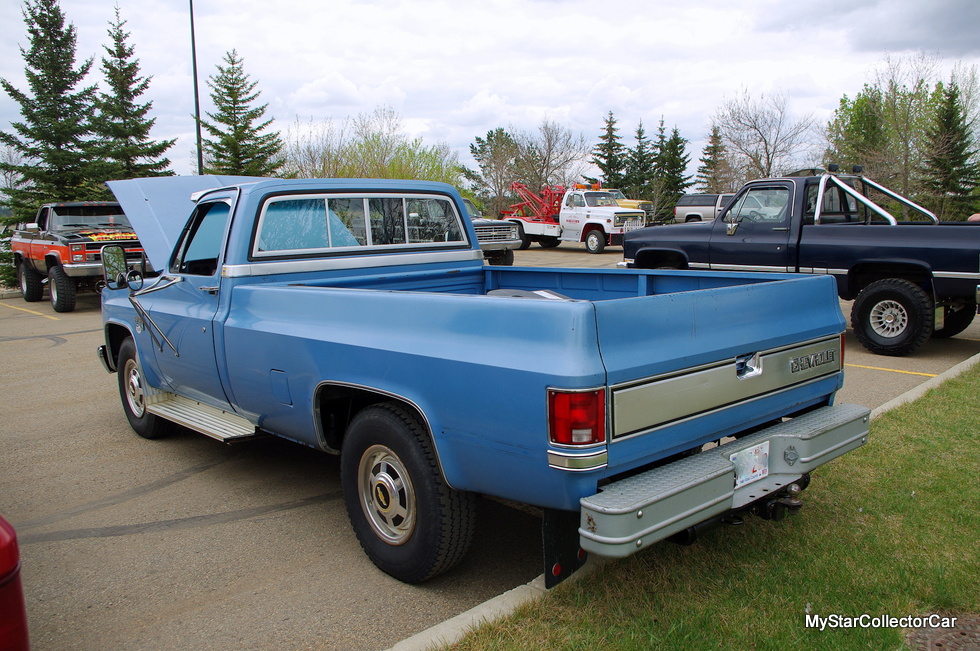 It's a really nice survivor and on first inspection it looks like a well-maintained example of an early 80s Chevy ¾ ton truck until you spot the Dodge Cummins diesel in the engine compartment.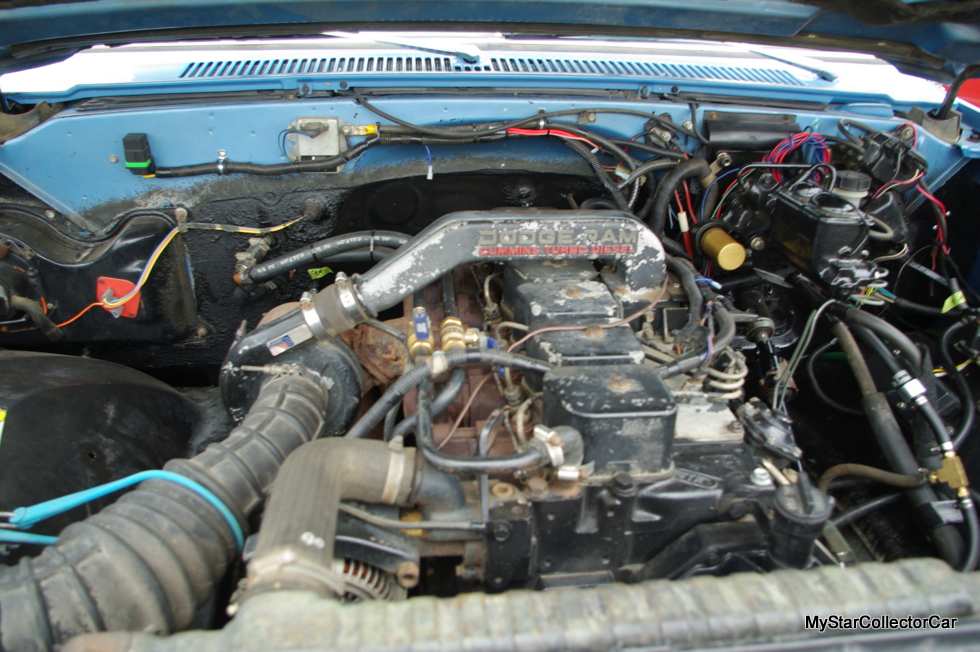 Tom Christianson is the proud owner of this '82 Chevy pickup because it took two tries to actually own this classic. He tried to buy it from a woman a few years ago but found out, "she sold it on me" so it ended up in another guy's garage.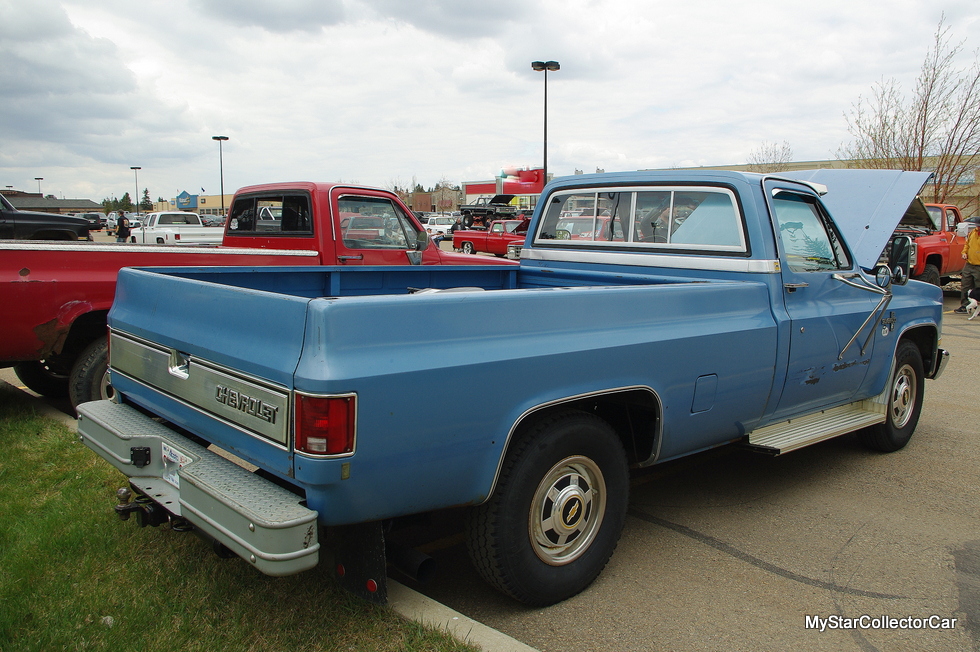 Fortunately, the same truck turned up at an auction over a year later and Tom was determined to own it this time around but he told his wife he'd, "Set a limit of 5000 dollars" on his  bid and after the auction fees he came within a razor thin margin of his limit.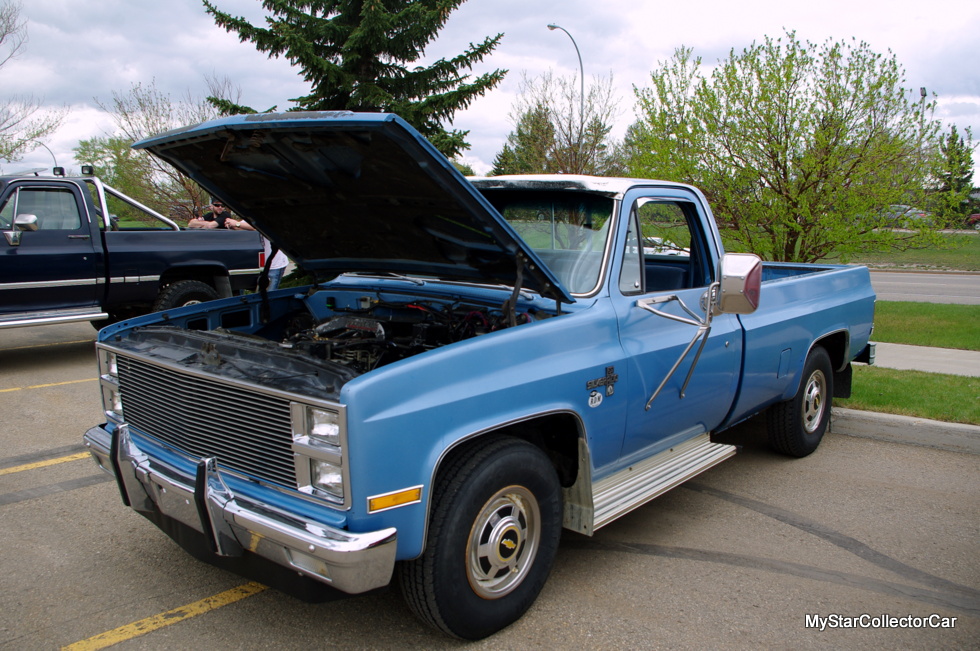 This was a 36,000 mile survivor and Tom guesses that the original owner was probably a fisherman because the undercarriage was caked in mud but the body was immaculate—Tom was surprised it 'didn't even have any door dents". This Chevy was mint but it did have one big problem. This truck was incredibly bad on fuel.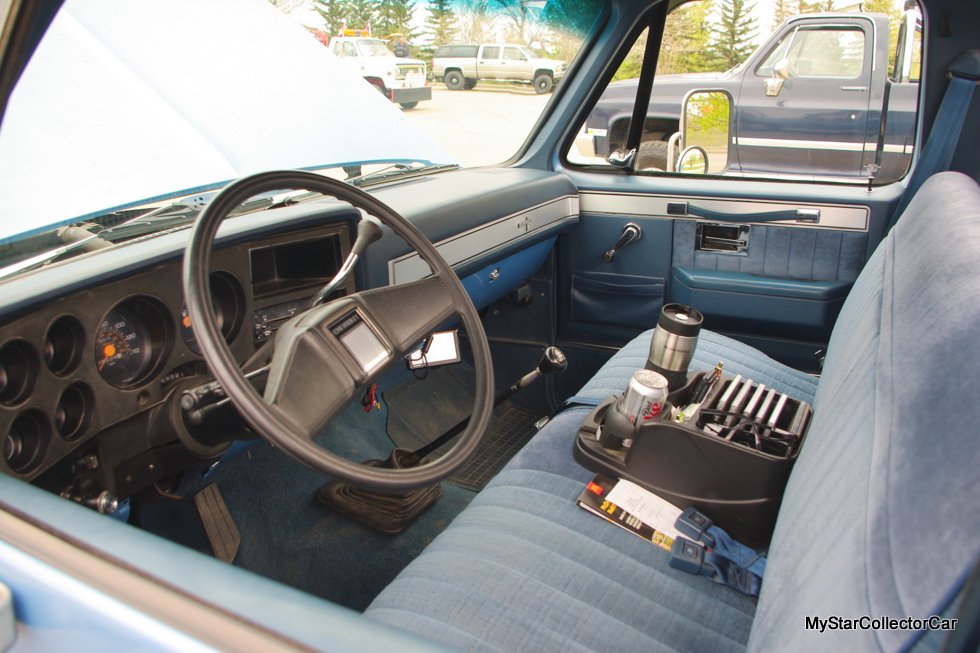 The 350 was, as Tom described it, "a pig on gas". He took it on a lengthy trip to the West Coast and actually had his credit card company call him because of the massive fuel charges (1500.00) on the journey. He estimated the truck did about 7 miles per gallon with the Chevy small block pulling his trailer so that wasn't a realistic number for him.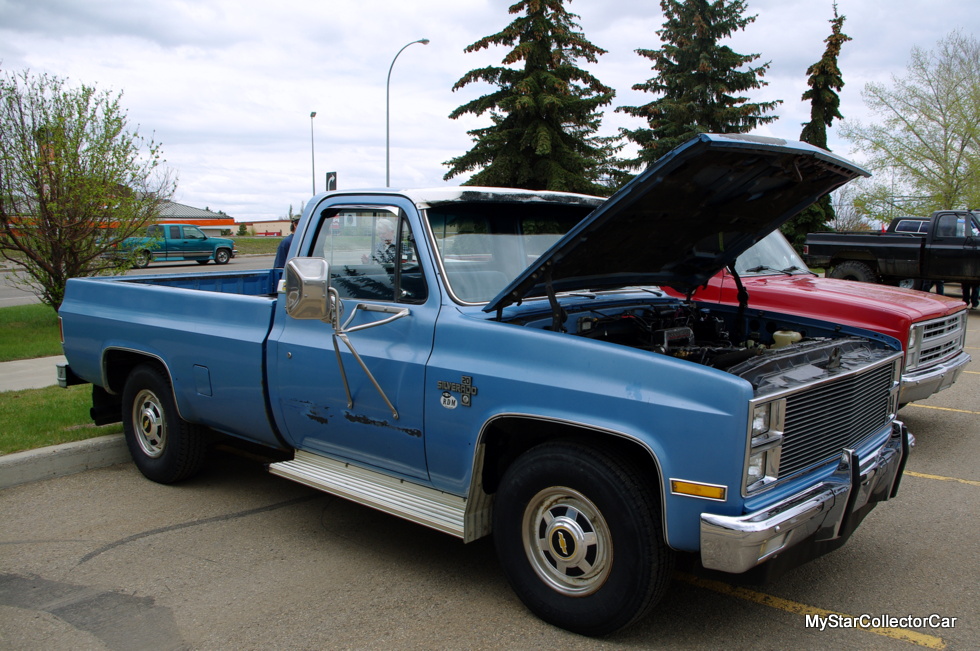 Tom had a 1990 Dodge 1-ton with a Cummins diesel and he loved the engine because it delivered 26 miles per gallon with the same 26-foot trailer behind it so the wheels began to turn.  He took the winter and about six months to yank the Cummins out of the Dodge and install it in the Chevy.
He did a masterful job at installation because the Cummins (with the exception of the big, bold Dodge decal) looks pretty natural in the engine bay of the '82 Chevy. Tom explained how the "front end handled it no problem; it only dipped about 2 ½ inches when it was in place".  The process involved setting the engine in the truck then Tom would put the cab back on to see how it fit—he did that a few times then fixed everything in place.  Tom was amazed that he didn't have to change the driveshaft in the truck and admitted he, "didn't plan it that way" so luck was a factor but he did add a pump and cooler to manual transmission to handle the big trailer .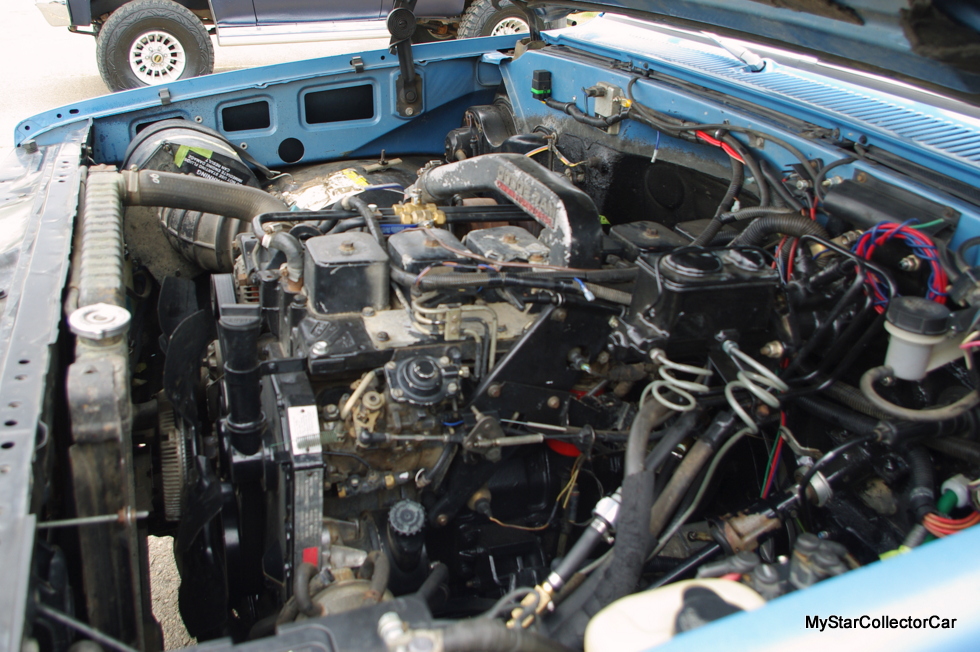 Tom did all the work including the welding, designing, fabrication and chassis prep with new paint so he's justifiably proud of the end product. He still has a few loose ends so he wants to "plumb in a control for an electric engine brake" and he wants to do some mods on the radiator.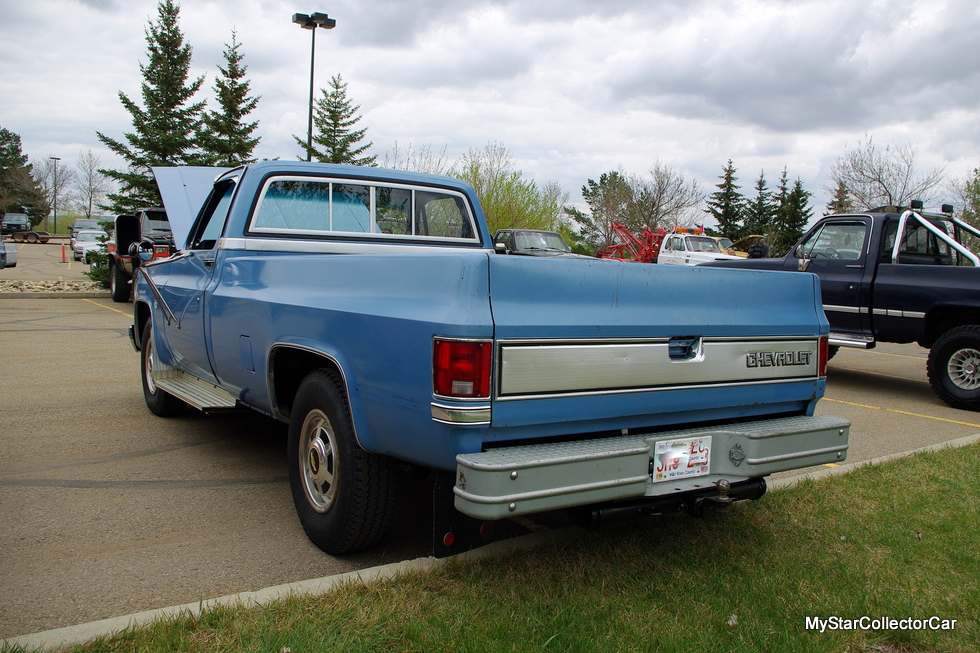 There's only one other modification to the truck in the future and it comes from Tom's "not really a Dodge guy but loves their power train" philosophy–it will make the Chevy guys a little happier.
'He's probably going to peel the Dodge sticker off the Cummins engine.'
Jerry Sutherland
CLICK HERE to Like us on Facebook
CLICK HERE to Follow us on Twitter
CLICK HERE to Follow us on Pinterest
Please re-post this if you like this article.