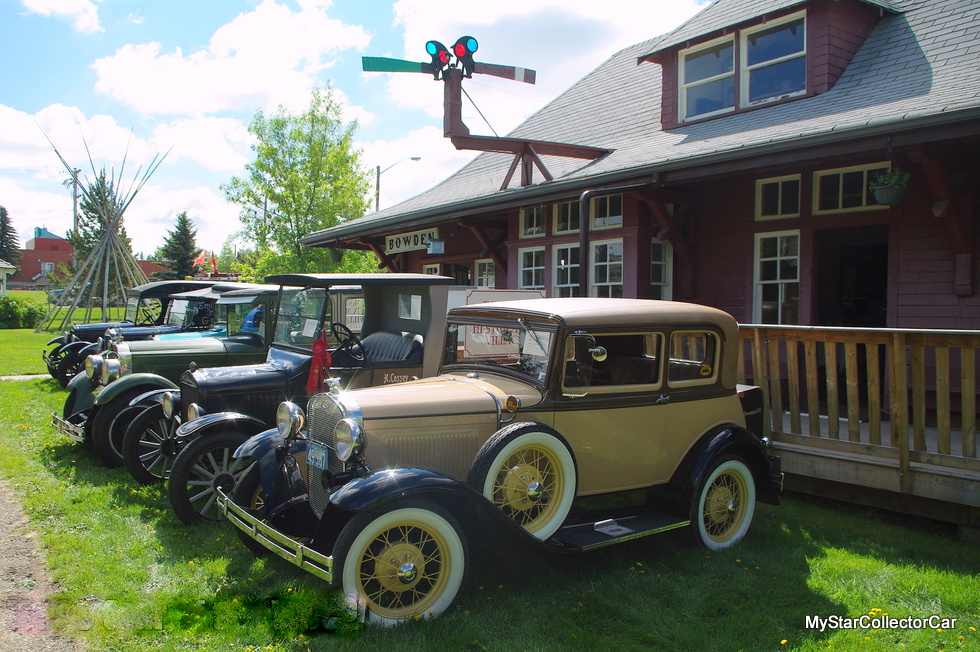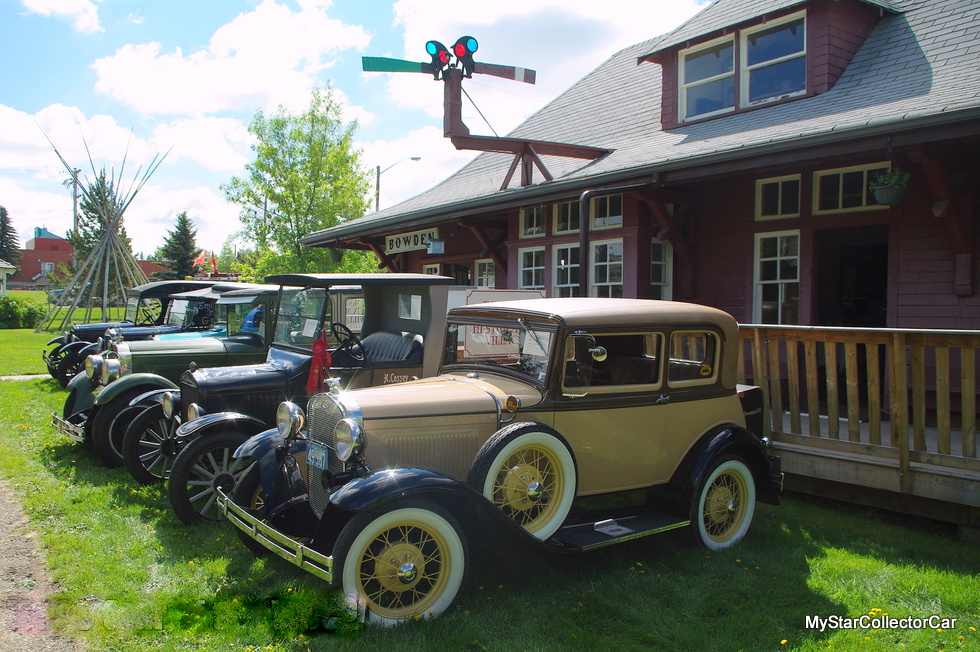 MSCC MAY 29 STAR OF THE WEEK:  THE ROARING TWENTIES—THEY WERE PRETTY COOL IN STOCK FORM
There are many reasons why you don't see too many stock versions of 1920s cars in 2016.
'World War II wiped out a lot of civilian iron and if that wasn't enough, 85-90 years of time took its toll on these old classics and finally, reality isn't kind when you drive a 1928 Model A in 2016 traffic.'
The guys in the leather jackets knew this over 60 years ago when hot rods debuted with big V-8s under the hood instead of a stock four-banger under the hood.
Those are the reasons why this lineup of 1920s iron is the Star of the Week—the Roaring Twenties were pretty cool in stock form.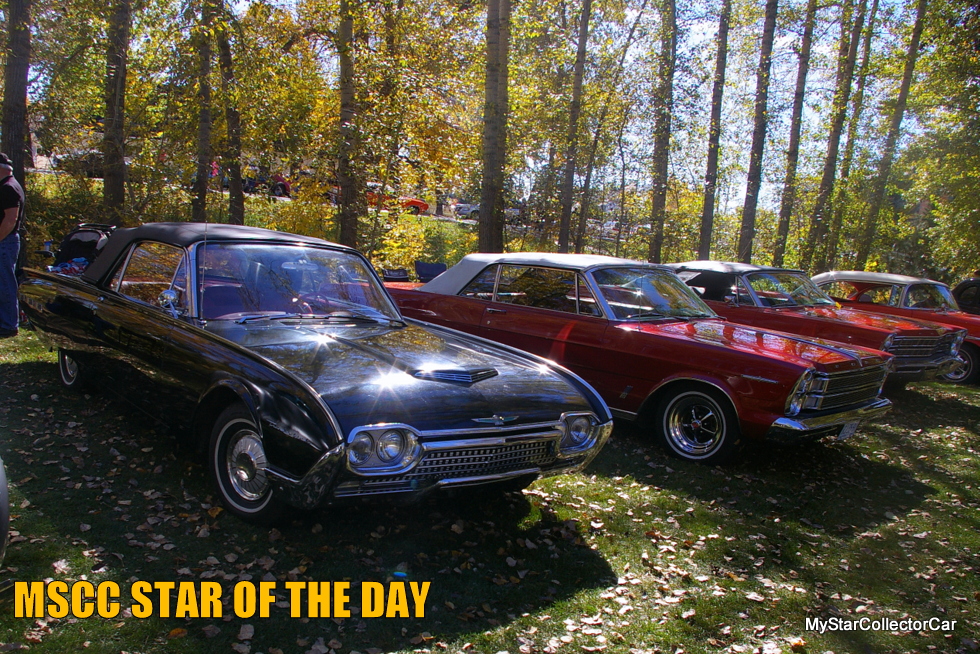 MSCC MAY 28 STAR OF THE DAY: A TRIO OF CLASSIC FORD CONVERTIBLES—ANOTHER REASON THE 60S ROCKED
The 1960s were turbulent years but they didn't start that way.
'The 60s started out vanilla because guys like Bobby Vee and Fabian were categorized as rock stars at the beginning of the decade but by the end of the 60s we had genuine rock stars like Jimi Hendrix and Jim Morrison.'

That vanilla rule didn't apply to cars because there wasn't a bad year in Detroit during the 60s—they were all Jimi Hendrix years, not Bobby Vee years.
This MSCC Star of the Day is a trio ( '62 T-bird, '66 Galaxie, '67 Galaxie)—all convertibles and all reasons why every year  rocked in 60s Detroit.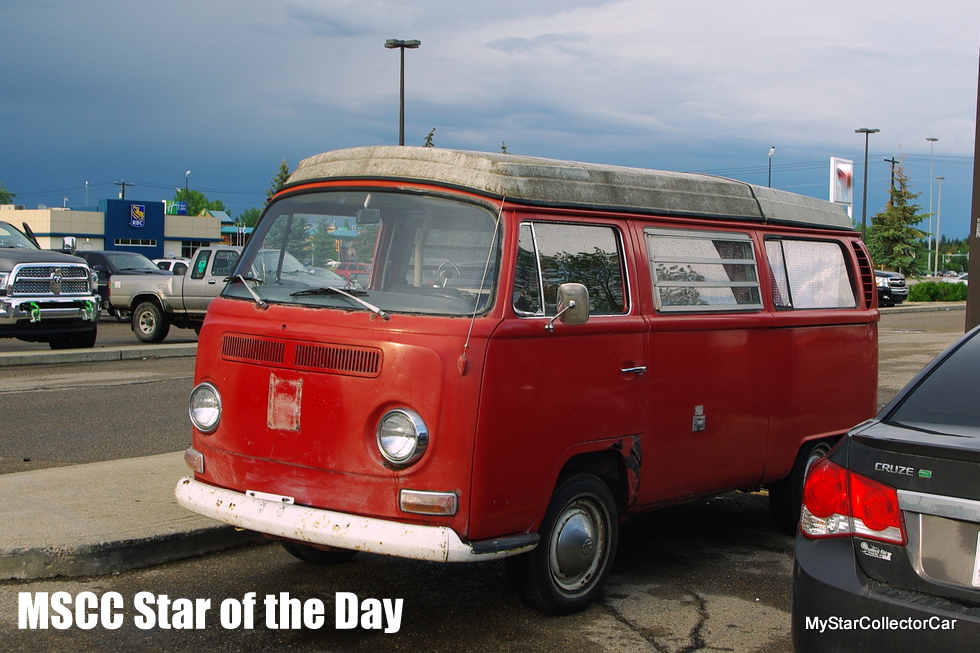 MSCC MAY 27 STAR OF THE DAY: VW VAN—THIS IS HOW YOU RIDE OUT A STORM
Vintage VW vans have a mystique about them because they conjure up images of a leisurely nomadic gypsy life.
'The leisurely part come naturally because if you push an older VW van up to recommended highway speeds you're going to need a tail wind and a downhill slope to maintain it and Richard Petty's skill to fight every crosswind.'
Older VW campers may not be the fastest way to go but they'll probably get you there—eventually.
The MSCC Star of the Day is a VW van in a parking lot just before the rain hit yesterday—this is how you ride out a storm.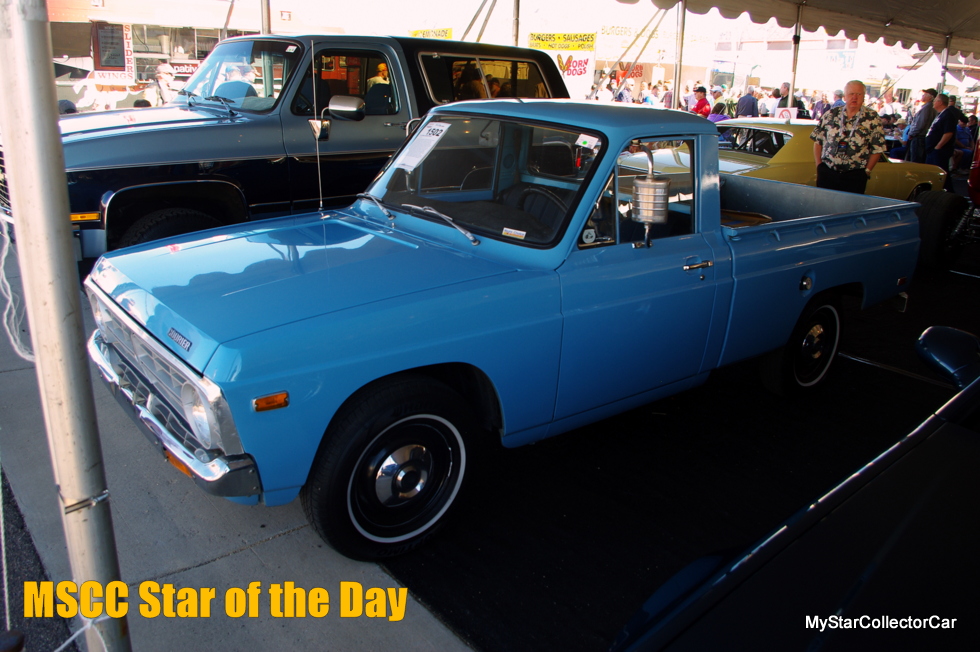 MSCC MAY 26 STAR OF THE DAY: '72 FORD COURIER—THE LITTLE TRUCK IDEA NEVER REALLY CAUGHT ON
There's been one constant with trucks in the 21st century—they're getting bigger and bigger.
The streets are choked with massive pickup trucks the size of an old Kenworth because these large and in charge rides are incredibly powerful and efficient in 2016.  
'The 1970s took a different path because the Big Three started pushing mini-trucks and the ironic part was these tiny trucks barely outdid today's diesel trucks in fuel efficiency.'
This MSCC Star of the Day is a Mazda-based '72 Ford Courier—a great example of the little trucks that never really caught on with buyers.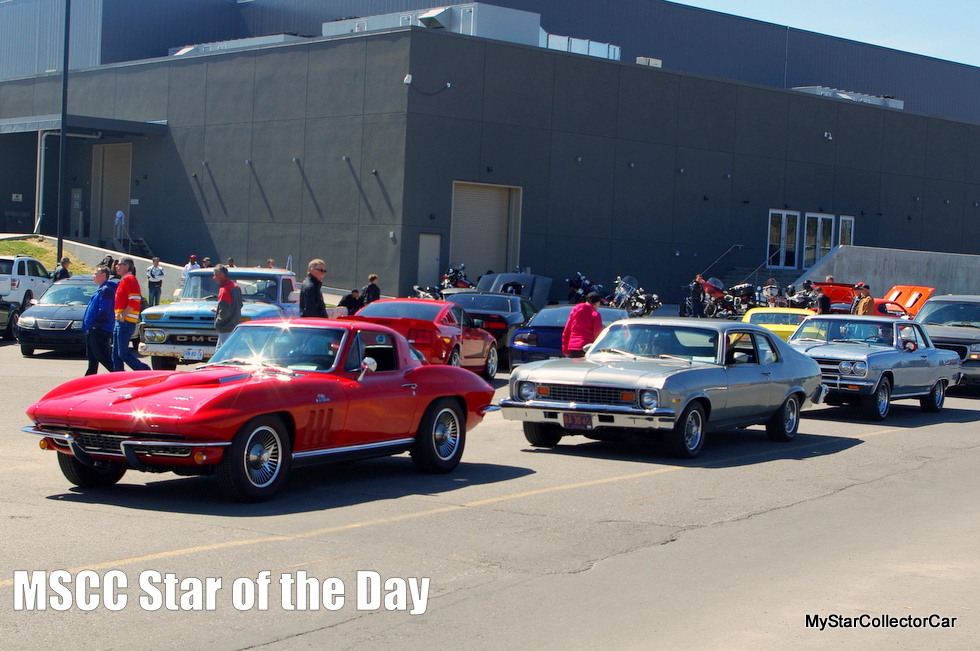 MSCC MAY 25 STAR OF THE DAY: A DREAM LINEUP FOR THE BOWTIE GUYS
Chevy is well known as a major force in the world of performance and it's been that way for several decades.
'Fuelie Vettes and Chevys set the bar high in 1957 because those crossed flag emblems on the fenders were far more than decoration on these bow ties.'
This philosophy extended into the 60s when the Nova and the Chevelle joined this formidable lineup to wage war on the competition.
This MSCC Star of the Day is this dream lineup for bow tie guys at a show last year.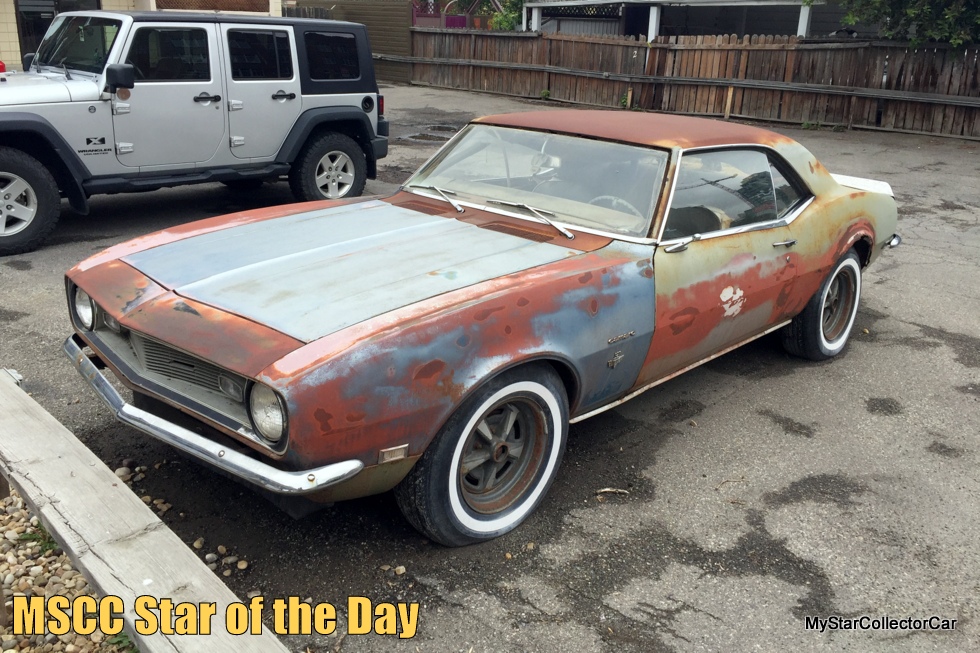 The most consistent thing about the car hobby is its inconsistency.
'We used to measure projects by factors like their paint and their owner's attention to detail so the goal was a pristine factory look or a spectacular custom finish.'
Lately that's changed so the bush car look is fashionable in 2016 so guys can spend their budget on what's under the skin and not the skin itself.
This MSCC Star of the Day and this '68 Camaro on the street a few days ago proves they don't have to be mint to be cool.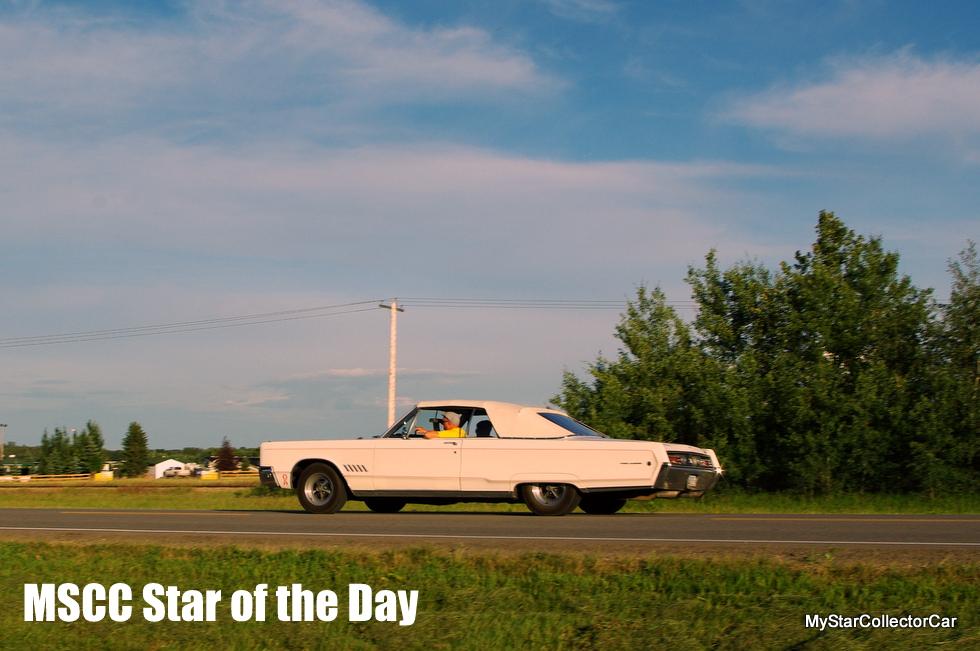 MSCC MAY 23 STAR OF THE DAY: '68 CHRYSLER 300 CONVERTIBLE—ROLLING IN A MORE SUBDUED 60S STYLE
1968 was a seminal year in many ways.
'We had two major assassinations in'68, a manned flight did a few laps around the moon, rock added some major names to the lineup like Jimi Hendrix, Janis Joplin and Creedence Clearwater Revival and muscle cars were a major force in Detroit.'

We tend to look back at '68 as a year with a flat-out pace but there were people who lived a more sedate lifestyle in the Swinging Sixties.
They drove cars like this MSCC Star of the Day '68 Chrysler 300 convertible so they could roll in a  subdued 60s style.   
CLICK HERE to Like us on Facebook
CLICK HERE to Follow us on Twitter
CLICK HERE to Follow us on Pinterest
Please re-post this if you like this article.