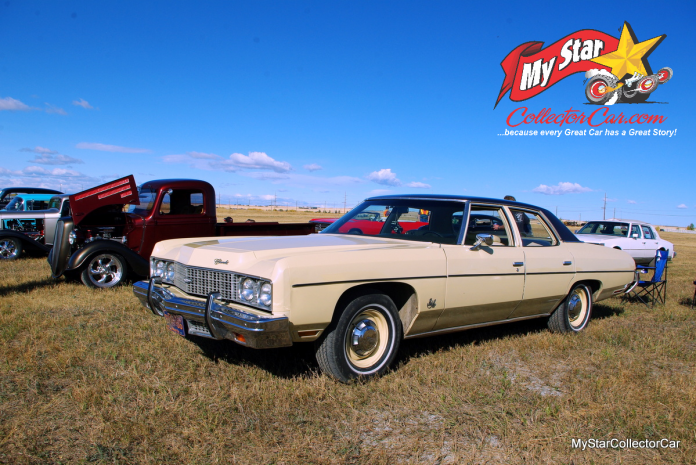 Four-door sedans are the lowest rung on the car guy ladder, but that doesn't mean they all have the same future.
Four doors are called "more-doors", but in most cases they should be called "more parts" because most of them end up on the donor's list for projects.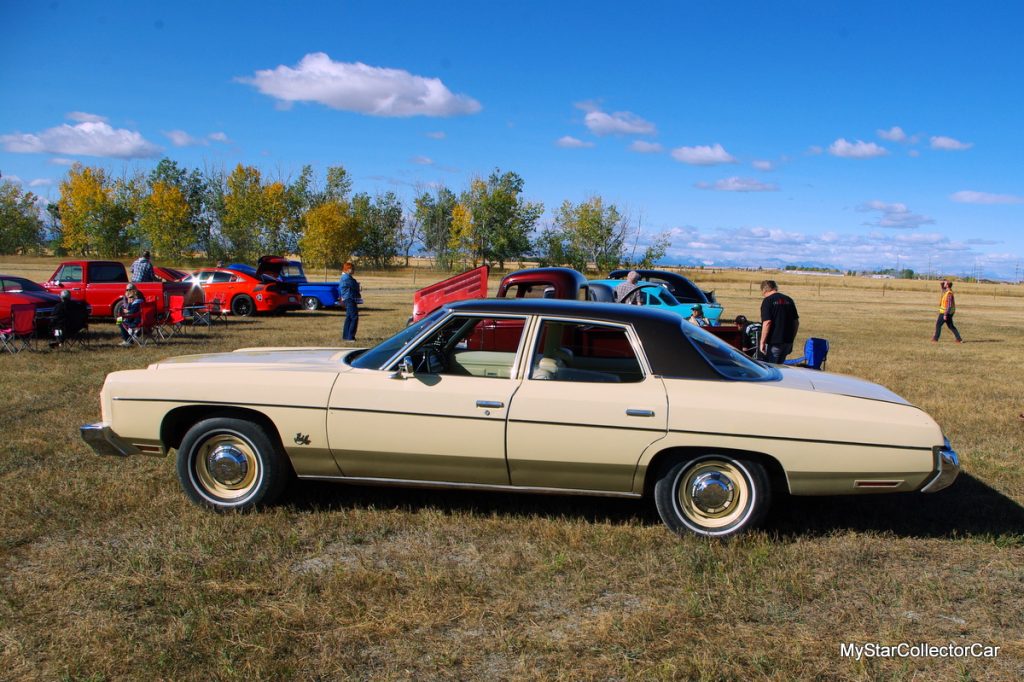 Rob Samshuijzen is the proud owner of this incredible car and he has a definite game plan for this humble 70s sedan – keep it the way he found it. His only departure from factory was a paint job on the roof because it suffered from sun damage over the years.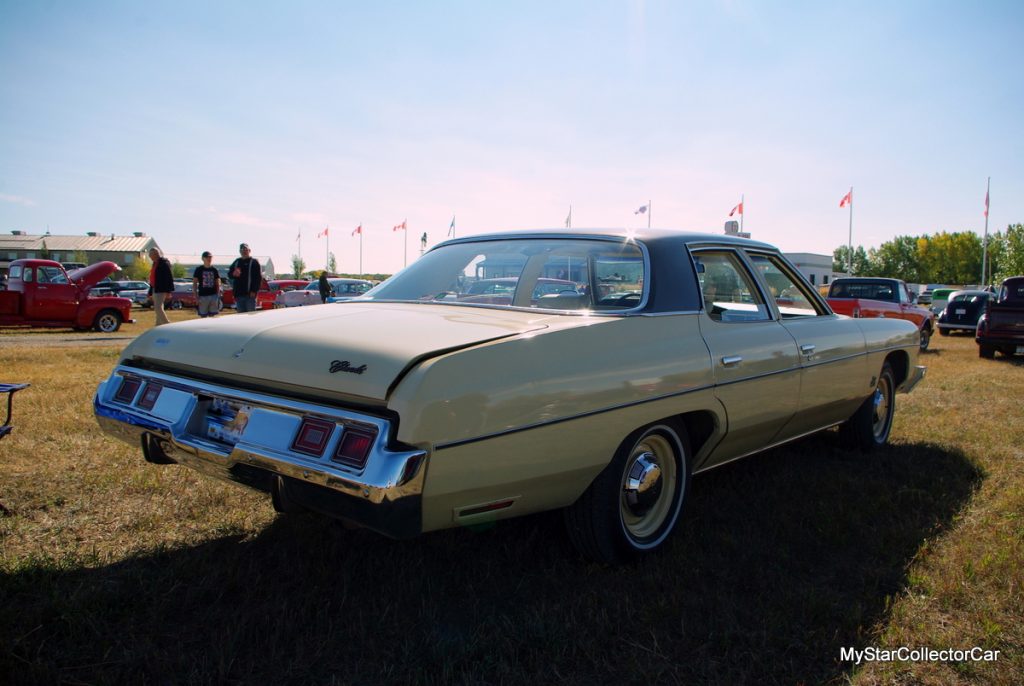 Rob bought this Bel Air from his buddy who bought it from the original estate. Technically, Rob is only the second owner to actually put this big sedan on the road so in a sense, he's the second guy to put miles on the Bel Air.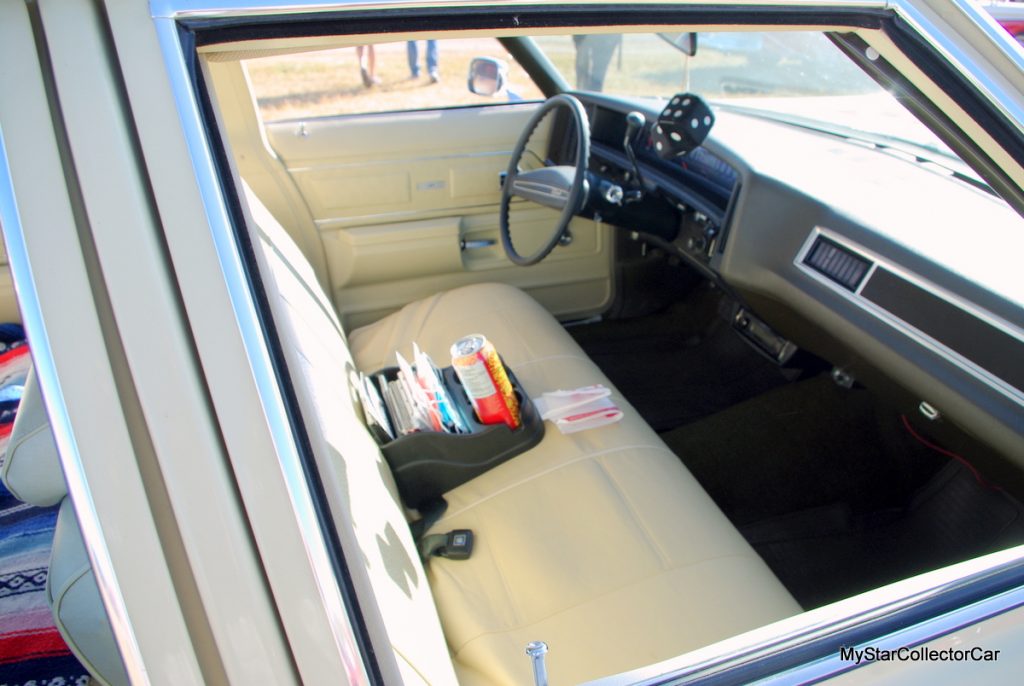 This is a two-barrel 350 V-8 car so the first owner preferred mileage over performance and Rob has no plans to upgrade to a four-barrel carburetor. Some of his car buddies question him about his carb decision but Rob is a student of history so the two-barrel will stay because he "doesn't need to do burnouts".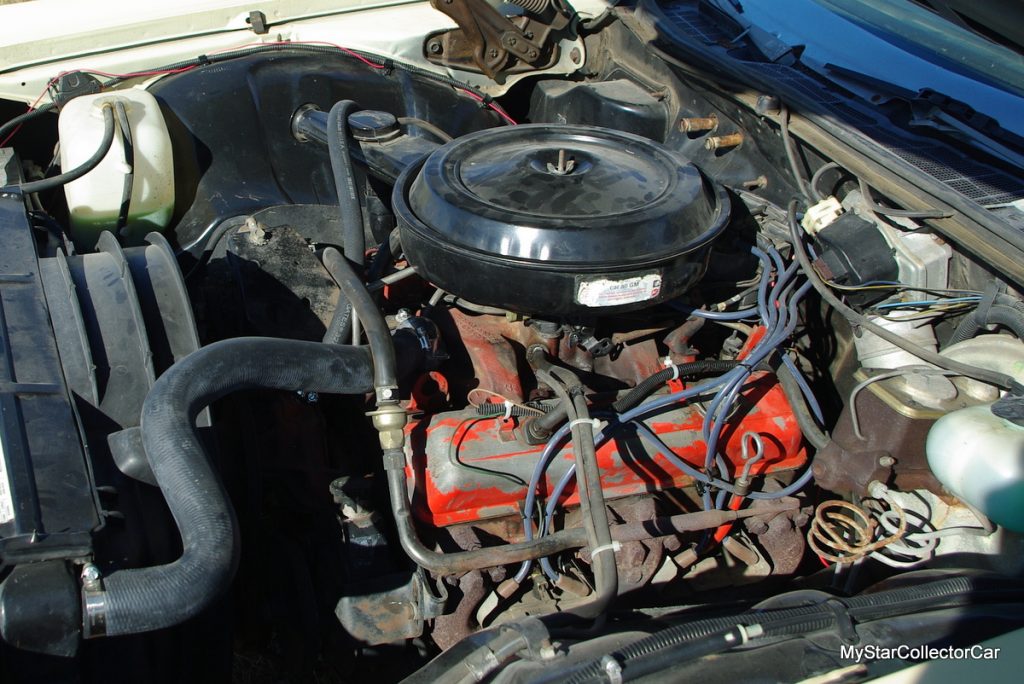 There weren't many other options on this barebones Bel Air, but it did come with power steering and power brakes, so Rob doesn't have to wrestle with this brute in a parking lot. There is also an AM radio because guys who bought Bel Airs rarely popped for an expensive AM/FM radio back in '73.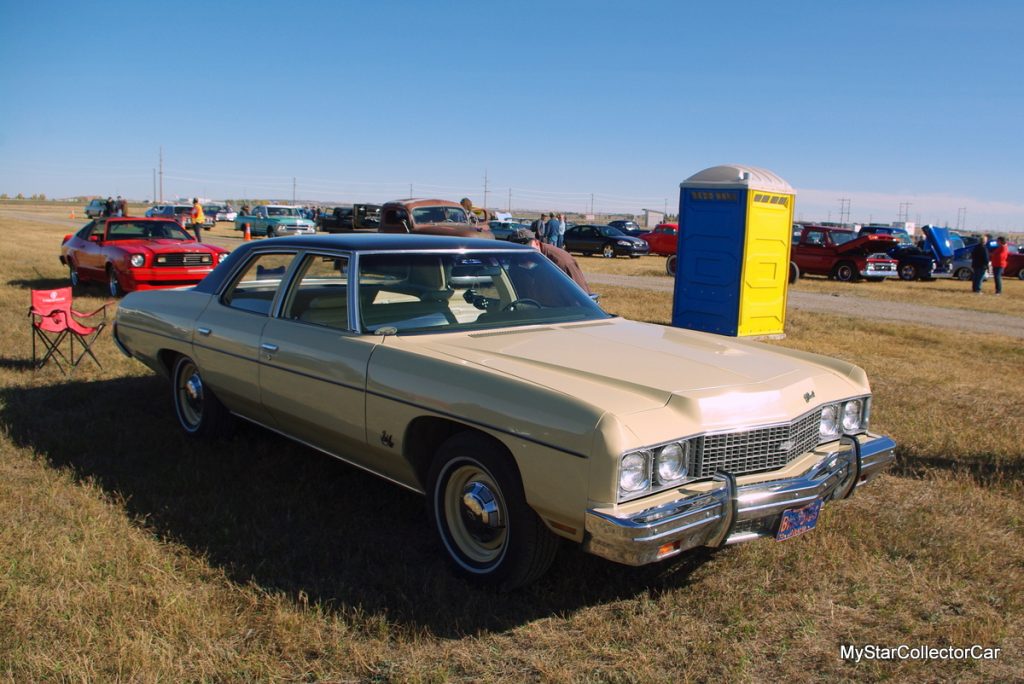 Rob explained how the car "had a little road rash" but aside from the roof it will stay in its factory paint. There are a number of stickers on the car – including the dealer's sticker. The interior is in mint condition, so this car looks like it did back in 70s…functional and clean.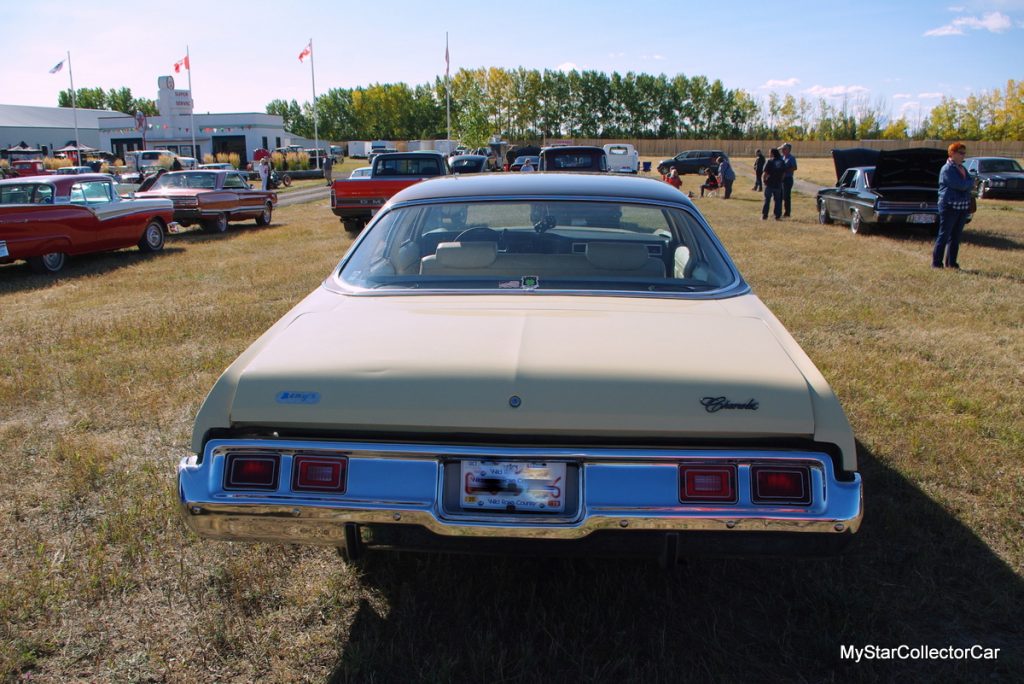 Rob's car buddies are always putting pressure on him to make this Bel Air "look cooler" but that will never happen on his watch. He won't tint the windows "because it didn't come that way" and it won't be lowered from the factory height. Rob's idea of cool is light years away from the 'slam it and paint it flat black' crowd because he respects the history behind this car.

The only change he made was a switch to dog dish hub caps because he wanted to capture the base model vibe with the sedan.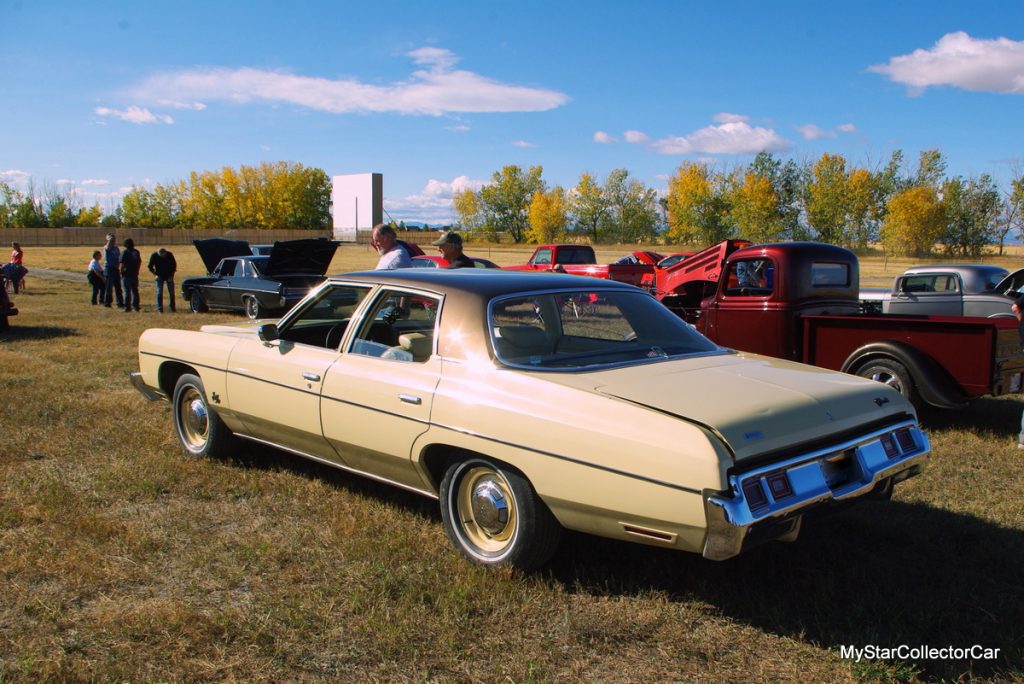 This car is almost 50 years old, but its role in 2021 is the same one it had back in 1973. Rob hauls his sons around in the Bel Air plus he's tapped into the daily driver side of the car. He makes regular runs in the Chevy for errands plus it's a Sunday driver when the spirit moves him. Rob wasn't sure what the gas mileage was on this bumper-era survivor, but did admit, "It didn't matter" – the only thing that really matters is how it "floats down the road".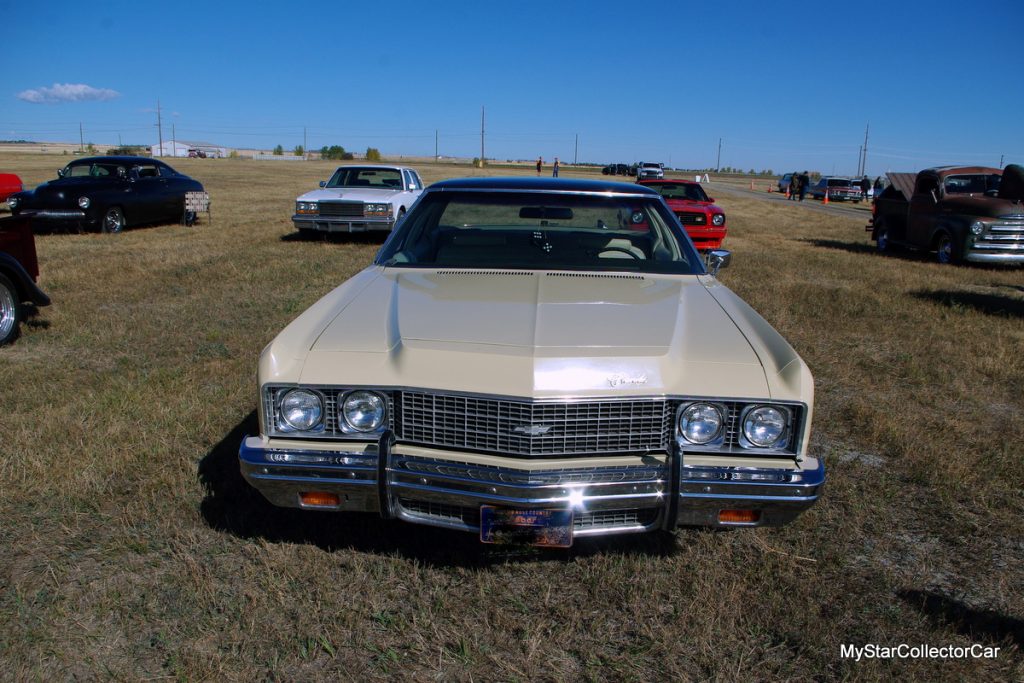 Rob has done a few upgrades like an electronic distributor plus he wants to address the carburetor. He also wants to do a major tune up because he believes "the spark plugs are factory" so he has a minor winter project list.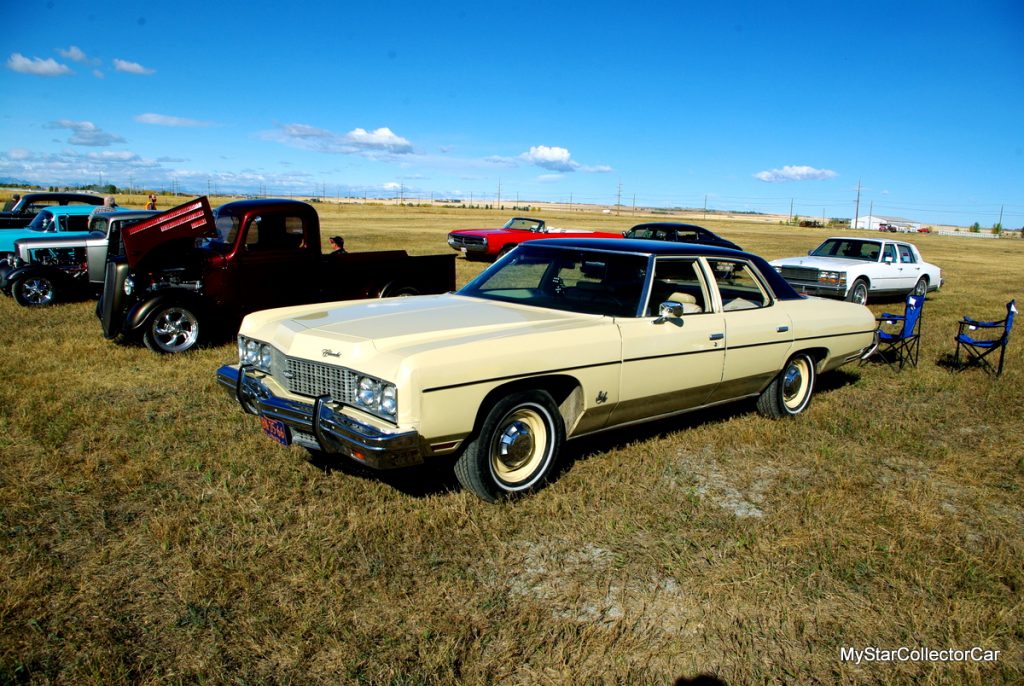 By: Jerry Sutherland
Jerry Sutherland is a veteran automotive writer with a primary focus on the collector car hobby. His work has been published in many outlets and publications, including the National Post, Calgary Herald, Edmonton Journal, Ottawa Citizen, Montreal Gazette, Saskatoon StarPhoenix, Regina Leader-Post, Vancouver Sun and The Truth About Cars. He is also a regular contributor to Auto Roundup Publications.
Please re-post this if you like this article.