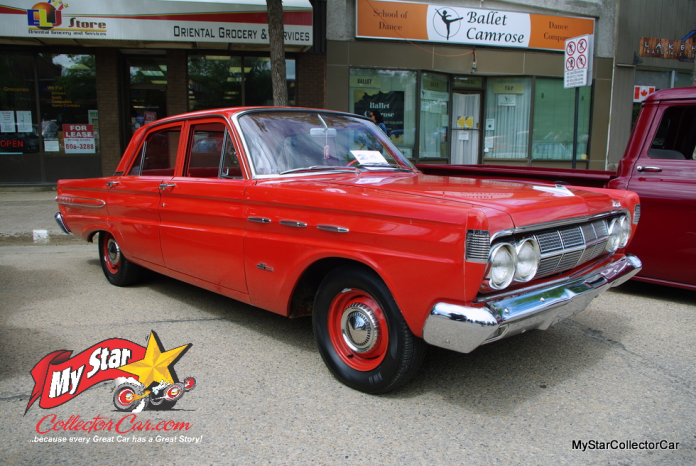 The barn find/garage find/granary find or any other form of storage find that takes a classic vehicle off the road for decades is one of the most intriguing stories in the car hobby.
These stories can reach mythical heights when the alleged vehicle is something like a dusty '71 Hemi Cuda convertible that was put away in a barn right after it rolled out of the dealership.
This '64 Mercury Comet is a far more realistic version of what's tucked in a garage for decades.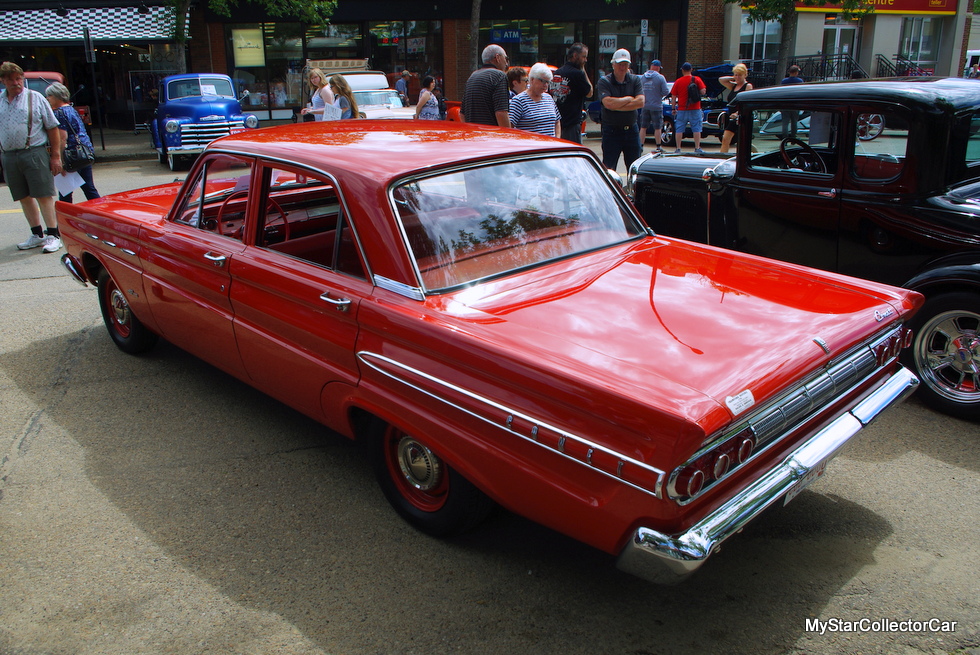 James Lorente is the proud owner of this one-owner classic Merc—it was hiding in plain sight for years as he explained; "No, I did not know the car at all, although, little to my knowledge it was sitting in a garage one block away from my house when I was 18 years old". It was purchased new in the same small town by the original owner but James never saw it because of the long hibernation.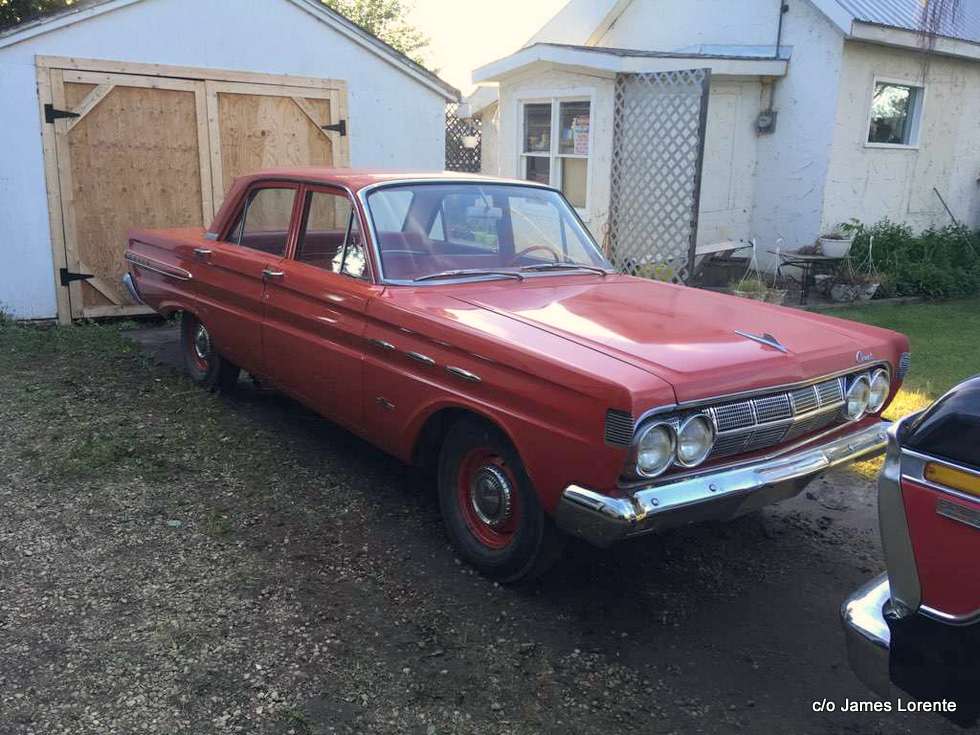 James also has an extensive paper trail behind this 56-year-old Comet thanks to the original owner. It came with the car from the estate sale, "I bought this just over a year ago after the owner passed away. I have all the documents from new including original bill of sale and all maintenance records".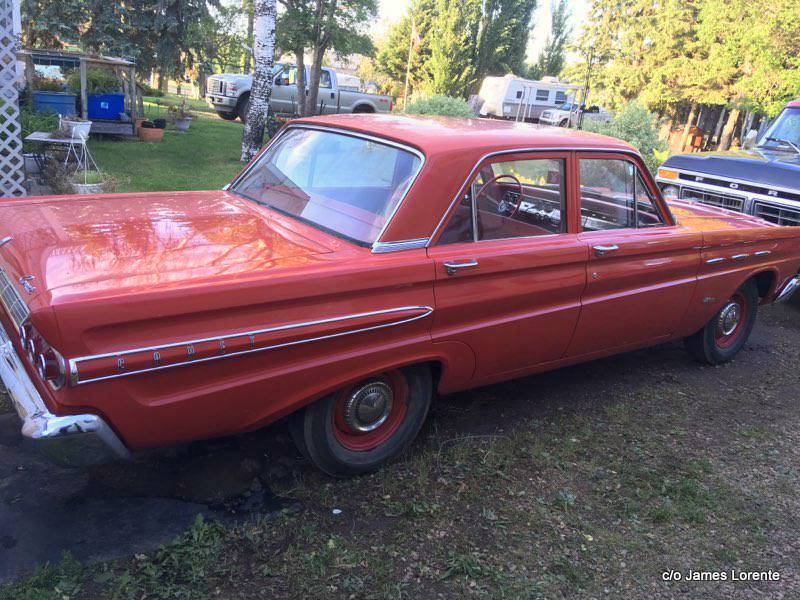 This is a car with an impressive history—that's what sold James on a humble 4-door sedan: "It was parked in a garage since 1979 and had not been driven on the road since until I purchased it. It has 29000 original miles on it and has NOT been restored. It is all original including the interior. All I did was remove the home made seat covers! The paint was cut polished and is original".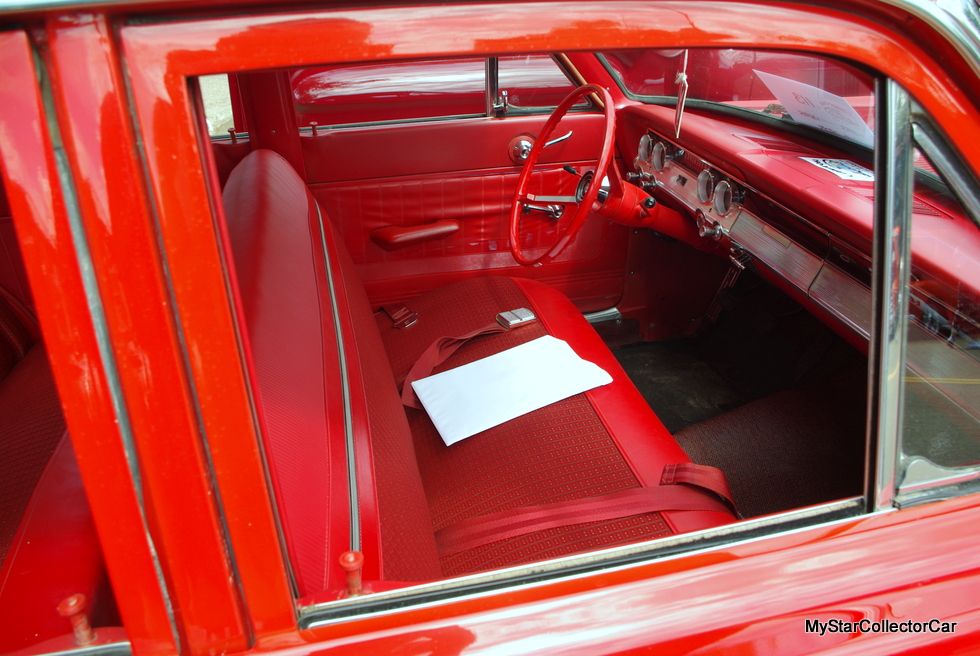 The Comet now sees gentle miles after its resurrection from its long sleep as James explained: "I drive it as much as the weather will allow. Longest trip so far has been from Camrose (AB) to the Three Hills car show. Other than that, just random cruises". He respects the history behind the car so it's going to stay radio delete, three-on-the-tree, six-cylinder—just like factory.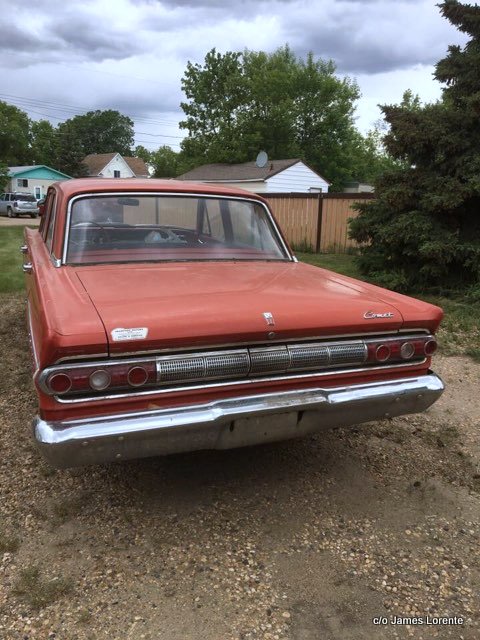 James is honest about the driving experience behind the wheel of the Comet, "It drives just as it should in 1964. Manual Steering and manual drum brakes with a three-on-the tree. Steering is tight and the brakes are stiff, but that's to be expected! I run this unit at 60MPH without hesitation".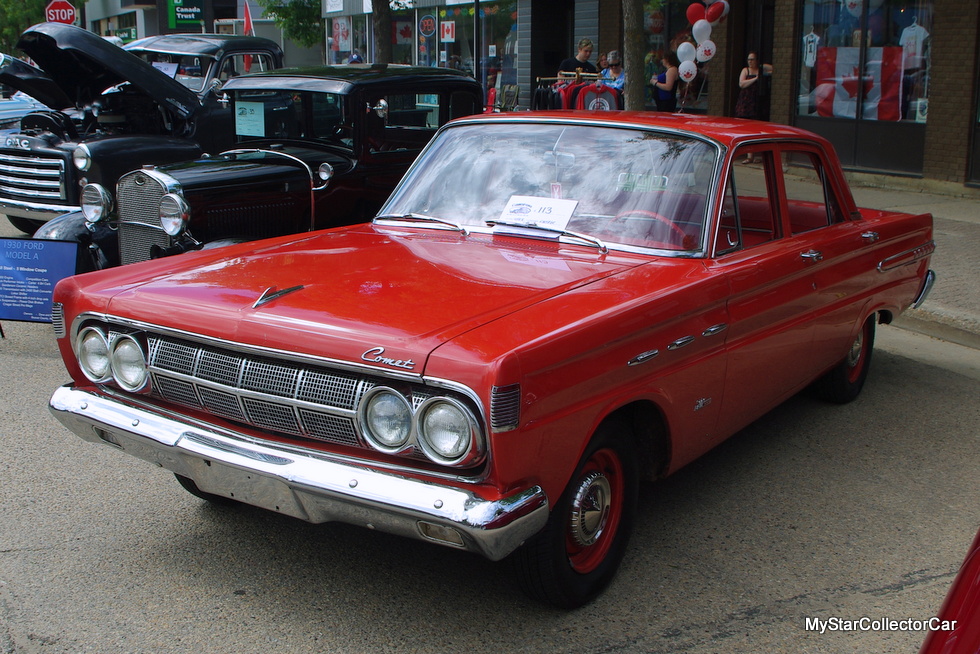 The future is clear for this car: "I am hoping my daughter will learn to drive the three on the tree so she can use it for grad in 2021. I plan on keeping this car just as it is—a true survivor". That's the perfect answer about the fate of the Comet.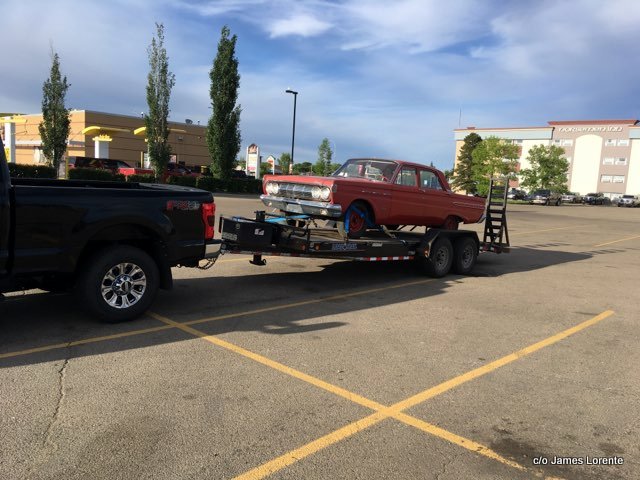 James is a proud owner of the Comet and his reasons for ownership were pure: "I bought it because it was cool old car that you don't see often but everyone seemed to have one or know someone who did. It also helps that I was in the right place at the right time!!"
By: Jerry Sutherland
Jerry Sutherland is a veteran automotive writer with a primary focus on the collector car hobby. His work has been published in many outlets and publications, including the National Post, Calgary Herald, Edmonton Journal, Ottawa Citizen, Montreal Gazette, Saskatoon StarPhoenix, Regina Leader-Post, Vancouver Sun and The Truth About Cars. He is also a regular contributor to Auto Roundup Publications.
Please re-post this if you like this article.