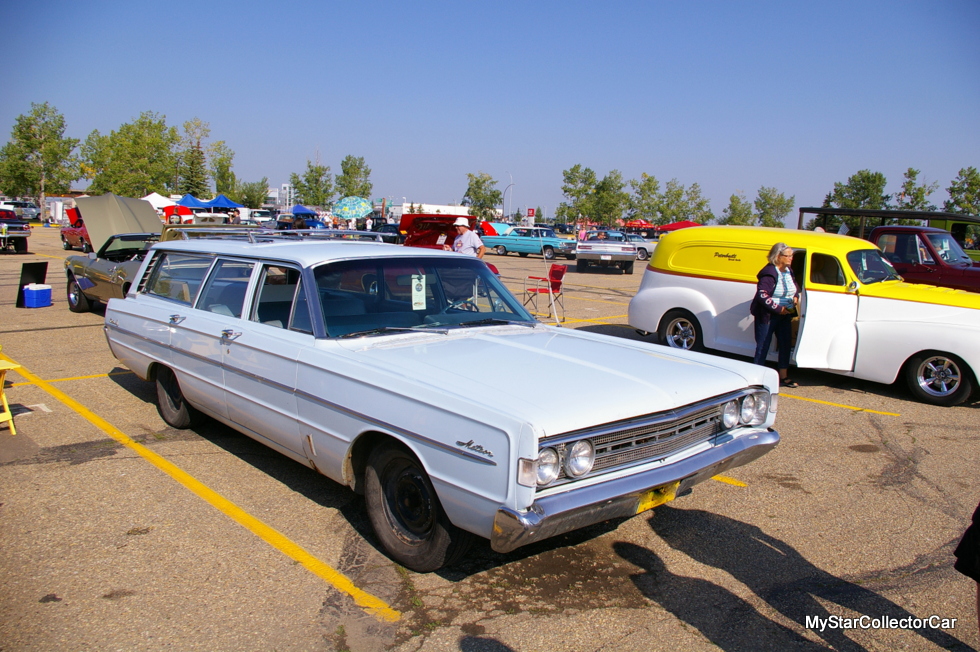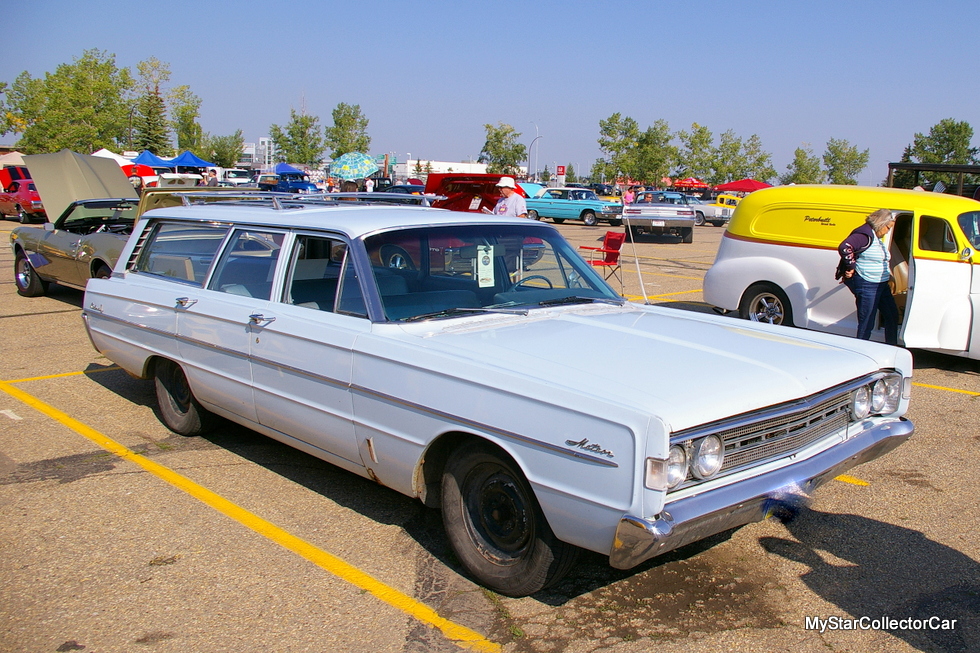 The Meteor brand was typically associated with its Canadian automotive heritage because this brand represented a car that was built in Canada.
The lines got a little blurred when Ford dropped the Mercury Meteor model in the United States after a brief early 1960s production run.
Ford of Canada grabbed back the Meteor brand as a standalone name in 1964 because of its long association with its Canadian customers.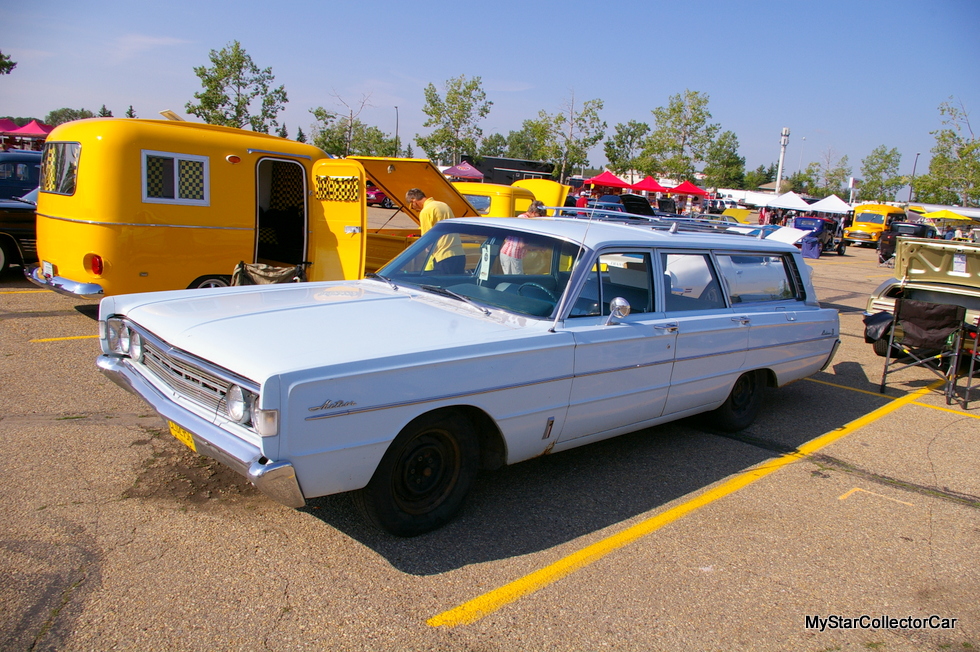 The Canadian Meteors were sold out of the Mercury dealerships and offered a Ford-like Meteor option for customers who resided in the Great White North.

The 1965 Auto Pact marked the integration of the automotive market between Canada and the United States. The agreement would eventually spell the end of Canadian-only models like the Meteor; but the brand was still available in 1966 when Ruth Mowat and Gary Reid's 1966 Meteor Rideau 500 station wagon left the dealership.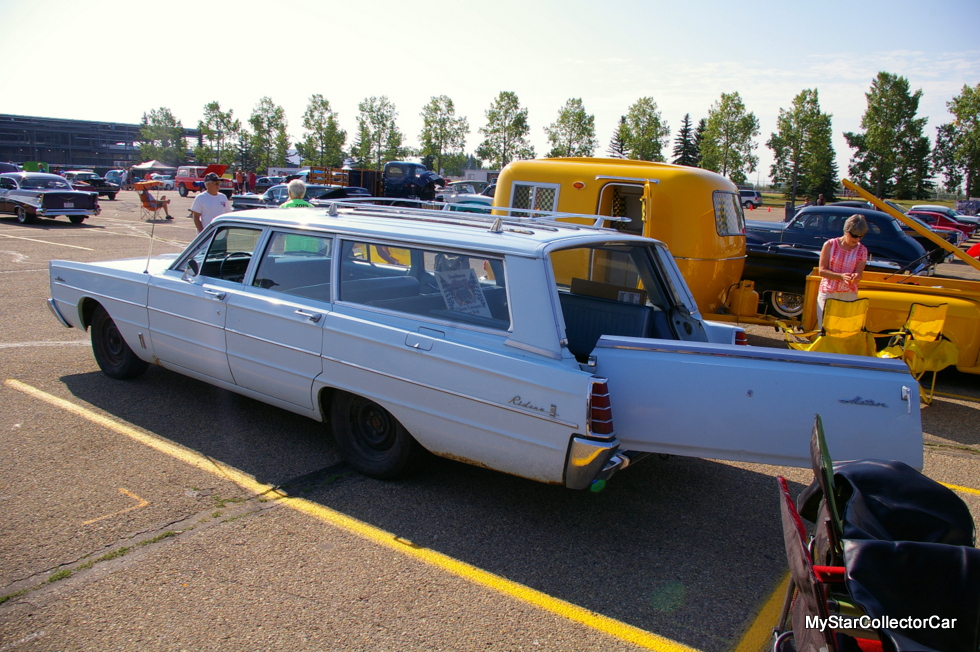 Ruth and Gary were not the original owners of the wagon in 1966 but they are the only the second (and current) owners of the unique Canuck station wagon. The '66 Meteor wagon is a survivor car that has its original paint and interior.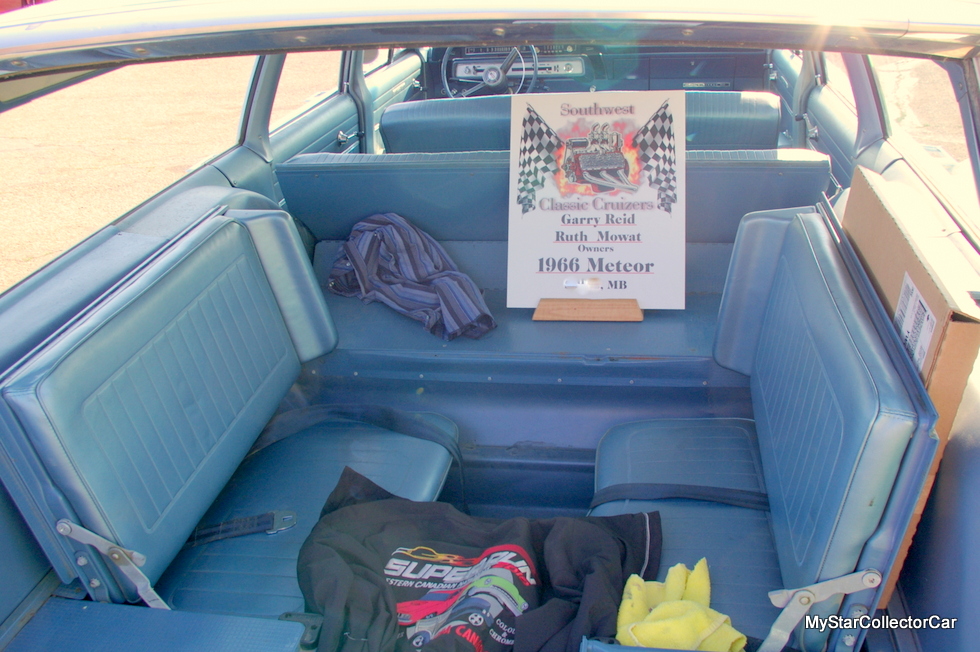 It also has its original 289 small block V-8 bolted up to a three-on-the-tree manual transmission. The car has a radio and few other options because its original owner took a practical approach to its purchase in 1966.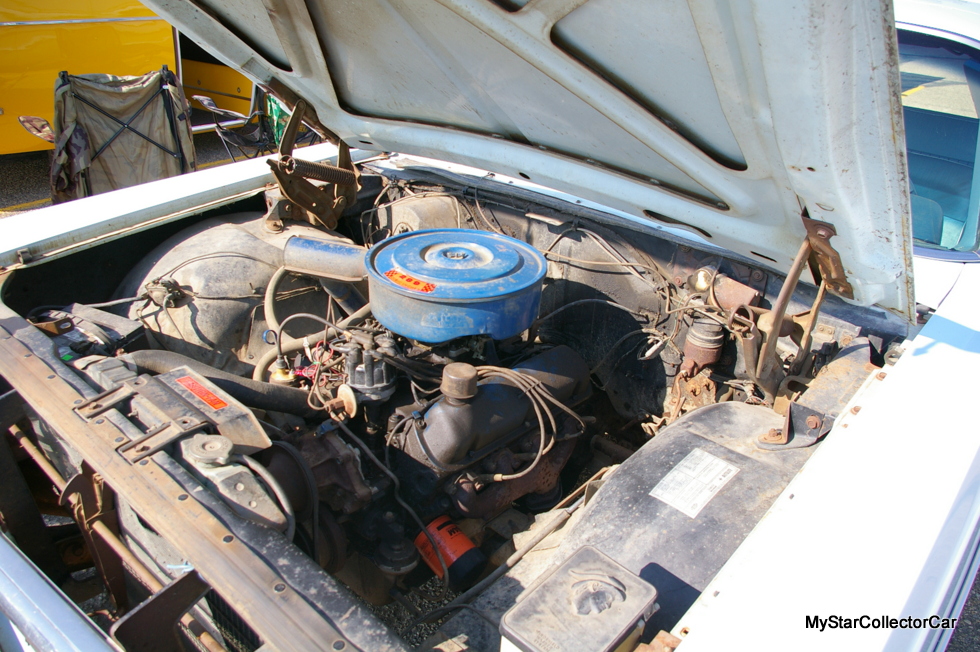 Ruth and Gary respect its legacy and have no plans to make major changes to their 53-year-old station wagon. Gary recalled how it was "not easy to find a Meteor" and his assessment is very accurate because few of these Canadian Fords have managed to survive the several decades between 1966 and 2019.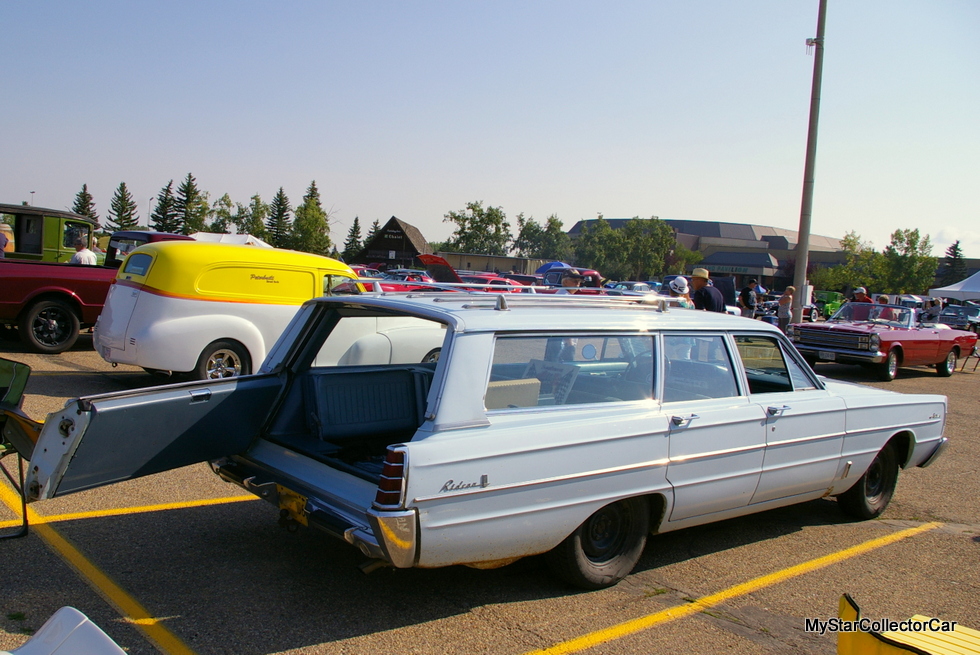 Ruth and Gary purchased the car from the original owner's family in 2014 because they wanted a station wagon to add to their collection of 1966 Meteor sedans.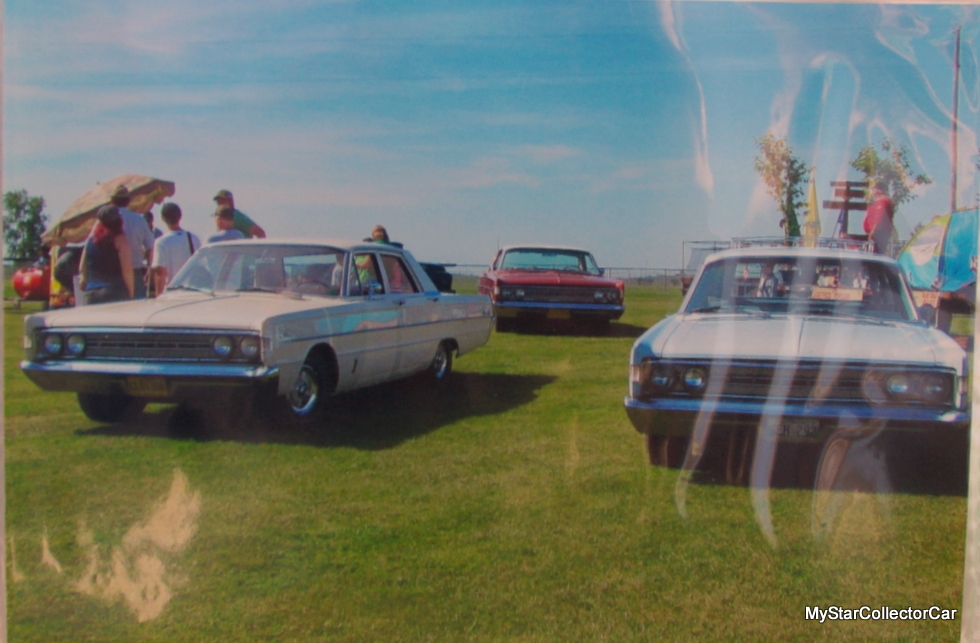 The car still has all of the unique features found in 1966 Ford station wagons, including a two-way tailgate and rear seats that face each other so that 60s-era kids had to stare at each other instead of a cell phone.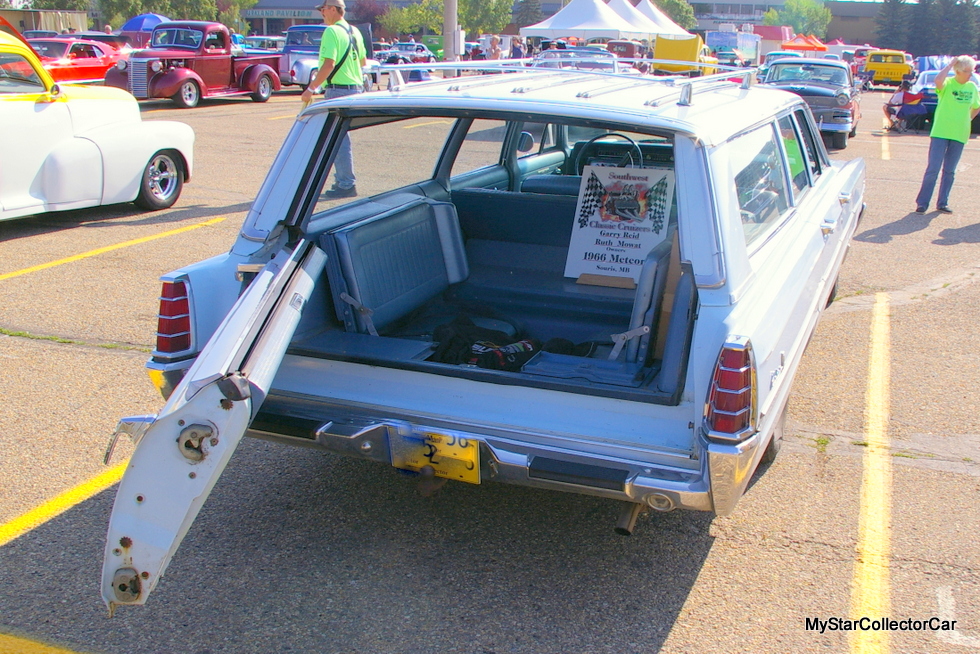 The Meteor was also fitted with an 8-track unit at some point by its former owner and it was added as an under-dash audio component. An 8-track player is not exactly a new concept and seems like a good fit in the 53-year-old wagon.
The Meteor has been a solid performer for Ruth and Gary over the past 5 years. Gary likes the way it can hold its own in modern traffic and still pull down a "good 20 miles per gallon", in his words.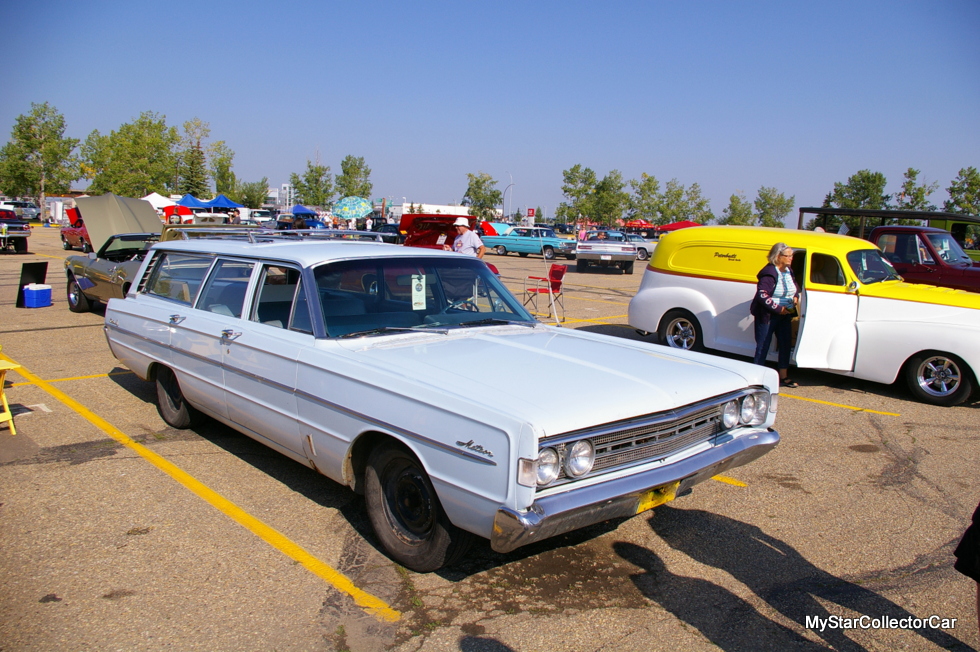 Gary attributes its above-average gas mileage to its small block engine and its "tall gears" (highway gears) that deliver the solid numbers in the gas consumption numbers. He added that his gears may be a "little tall for stop-and-go traffic".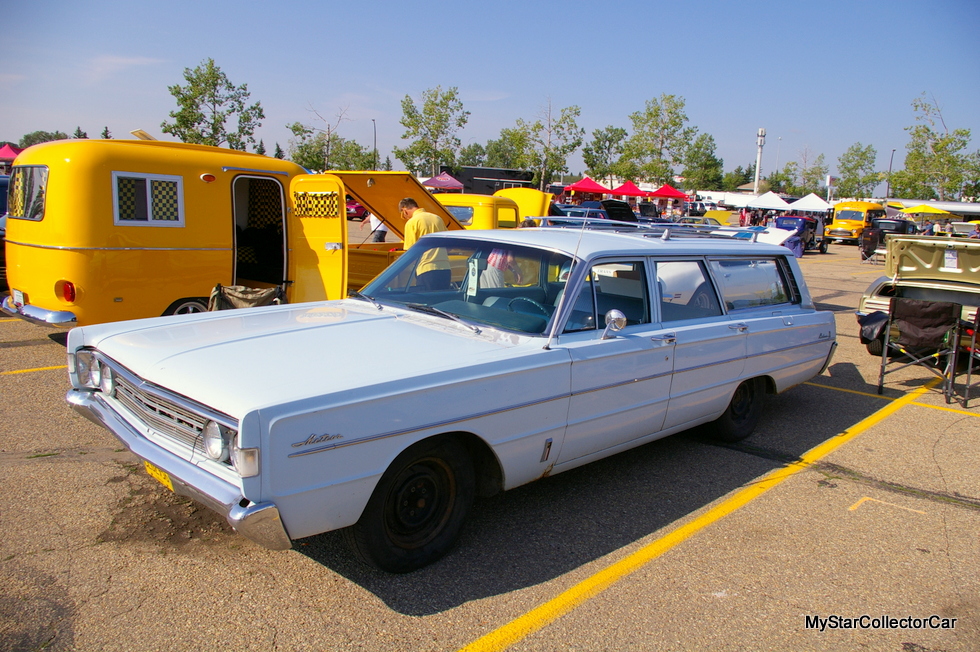 Either that or he half-jokingly believes he may have a little trouble working the three-on-the-tree manual tranny in slower traffic.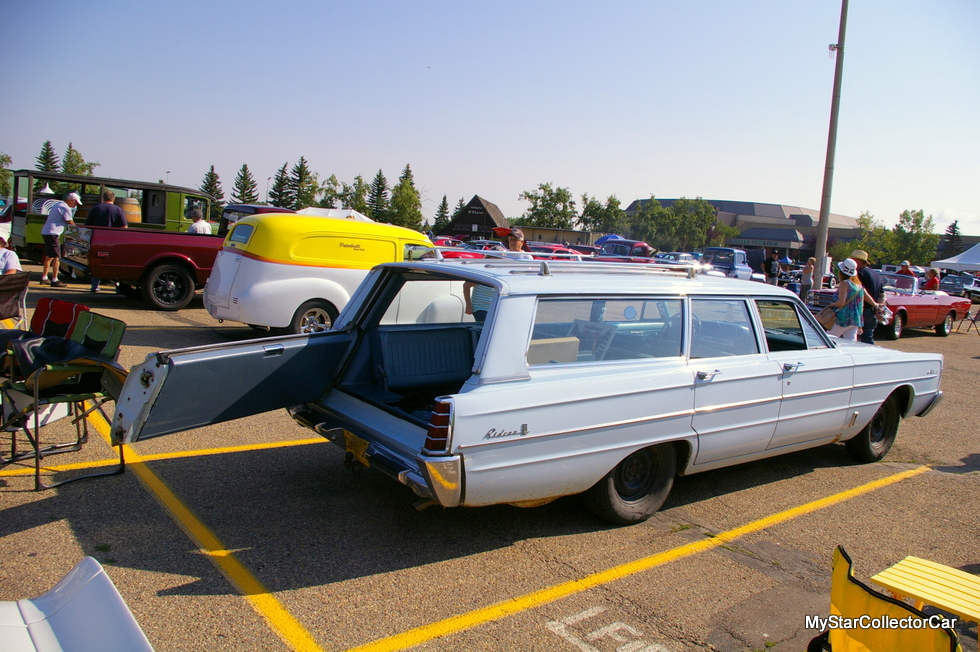 A 1966 Meteor Rideau 500 station wagon is not a common sight on 2019 roads, but Ruth and Gary are doing their level best to spend as much time as possible on the road in their vintage Canuck wagon.  
BY: Jim Sutherland
Jim Sutherland is a veteran automotive writer whose work has been published by many major print and online publications. The list includes Calgary Herald, The Truth About Cars, Red Deer Advocate, RPM Magazine, Edmonton Journal, Montreal Gazette, Windsor Star, Vancouver Province, and Post Media Wheels Section.