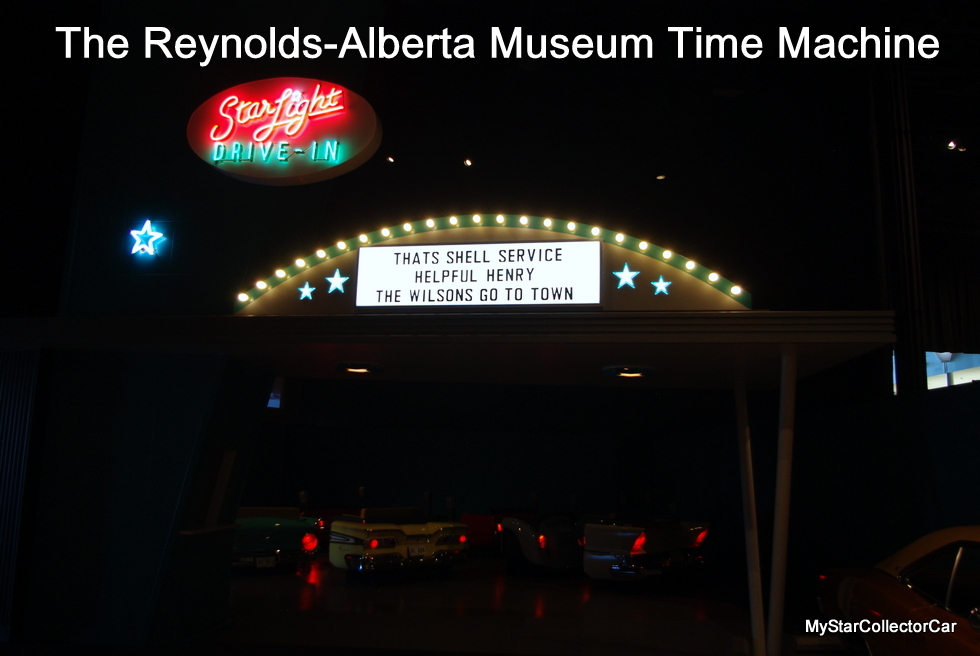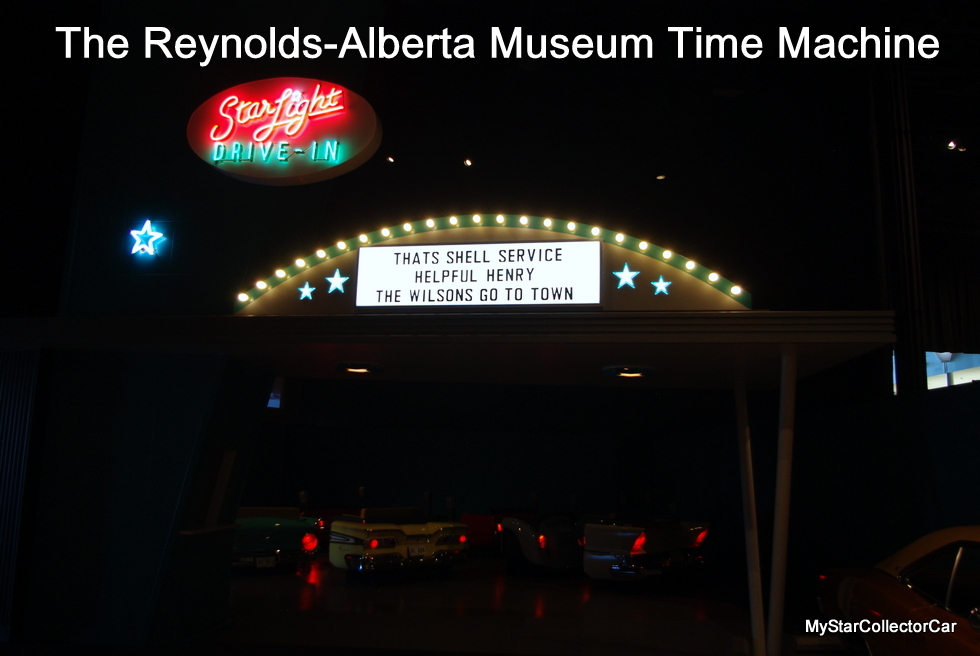 I've been to the Reynolds-Alberta Museum in Wetaskiwin, Alberta, Canada many times but I've never seen the inside of the museum.
The big draw for me is their History Road Car Show in June because this is a first class event so I never see anything but the entrance to the museum.
The Reynolds-Alberta museum was always something I wanted to see in the winter after several months of cabin fever and March 2019 was a great time to see what it had to offer.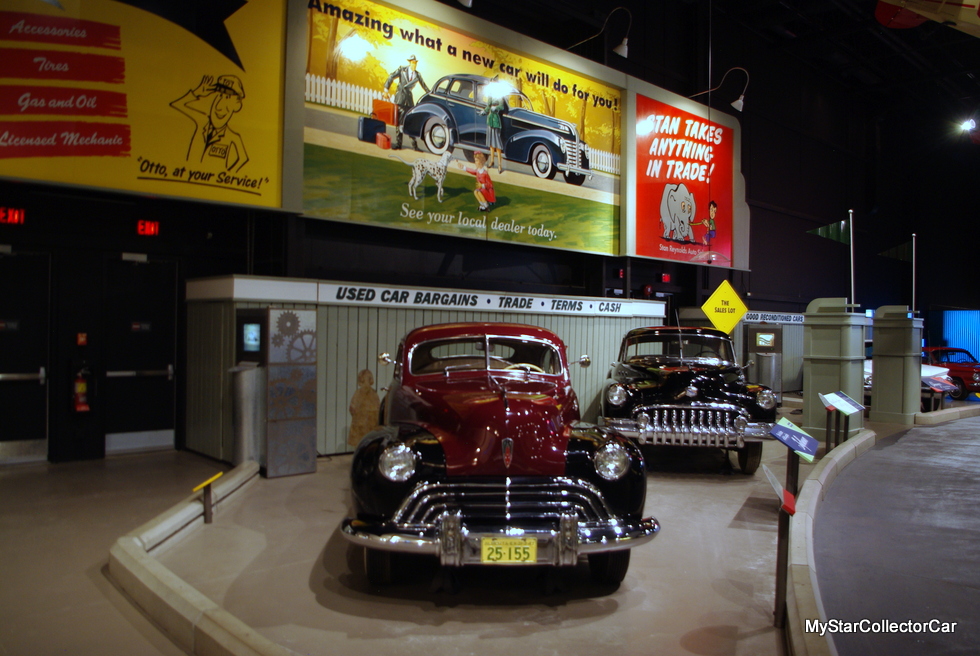 This winter was long and arduous so a road trip to see classic old iron was the perfect antidote to several brutal months of unspeakably frigid weather.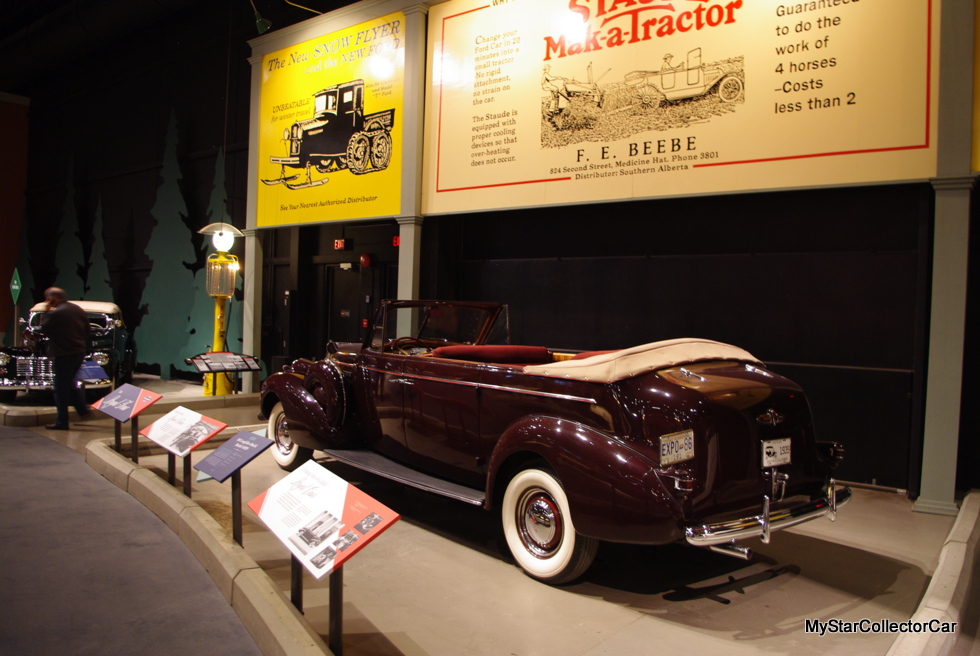 The first hour and a half was spent with Darren Wiberg—he's the head of restoration services at the museum. Darren would be a god to most car guys because he's an old school body man—he believes in precision, accuracy to detail and no bondo.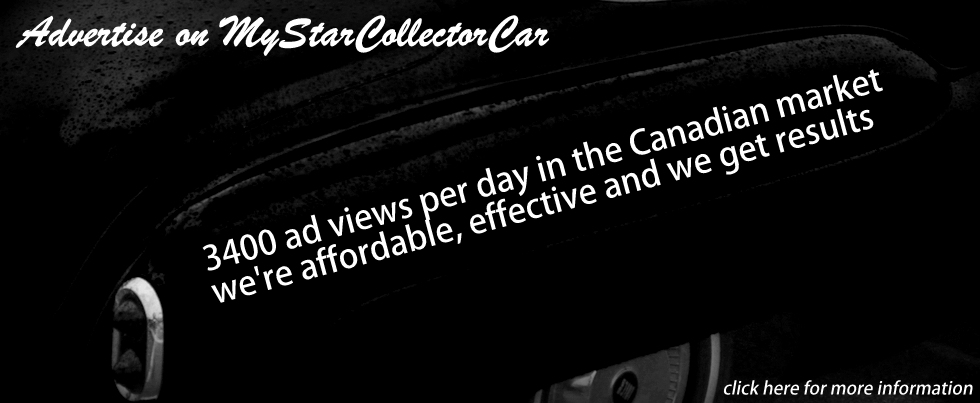 He's applied these skills to numerous vehicles in the Reynolds collection including a 1920 McLaughlin. He hand built many pieces for this classic including the fenders and the craftsmanship is off the charts.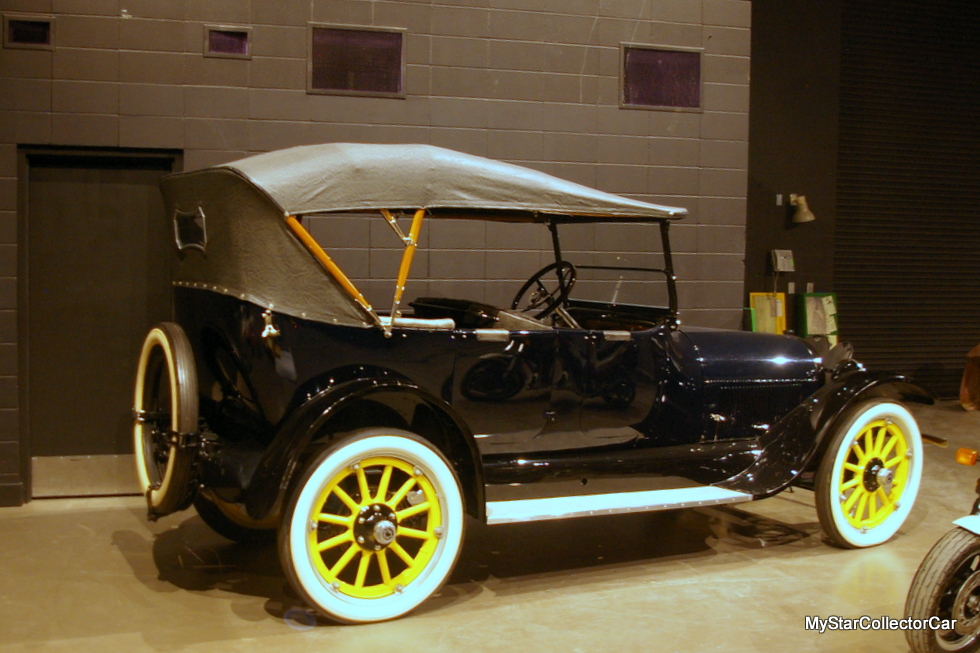 Darren also built the half and half Dodge Brothers coupe with his late friend Laurence Andersen—he wasn't sure which one of them came up with the concept but this car is an amazing combination of before and after in one nasty-looking old car.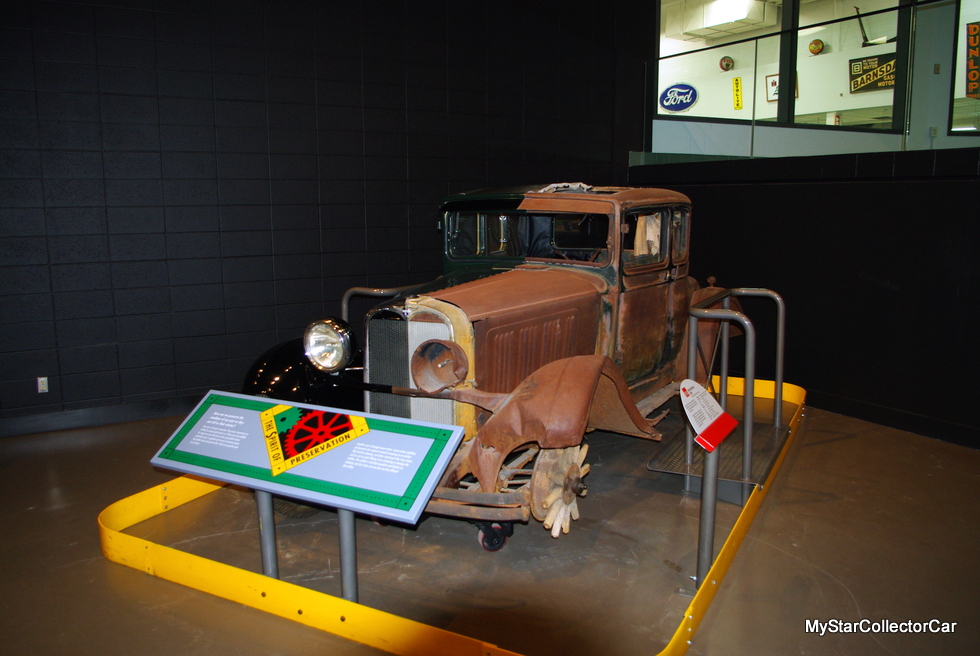 Darren wanted the worst car they had in storage to really drive home how bad the starting point can be in a project—call it a teachable moment on 4 wheels for all the kids (and most of the adults) who visit the Reynolds-Alberta Museum.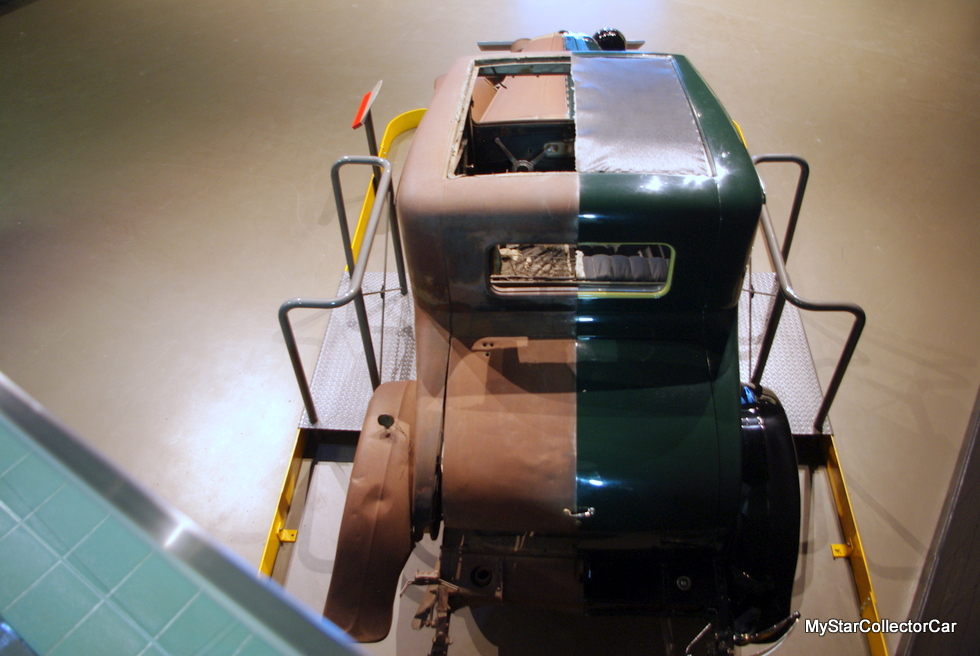 His pride and joy will be his last project. Darren calls it the 1958 Canada truck and it was built by the Canada Car and Foundry Diesel Division in Quebec.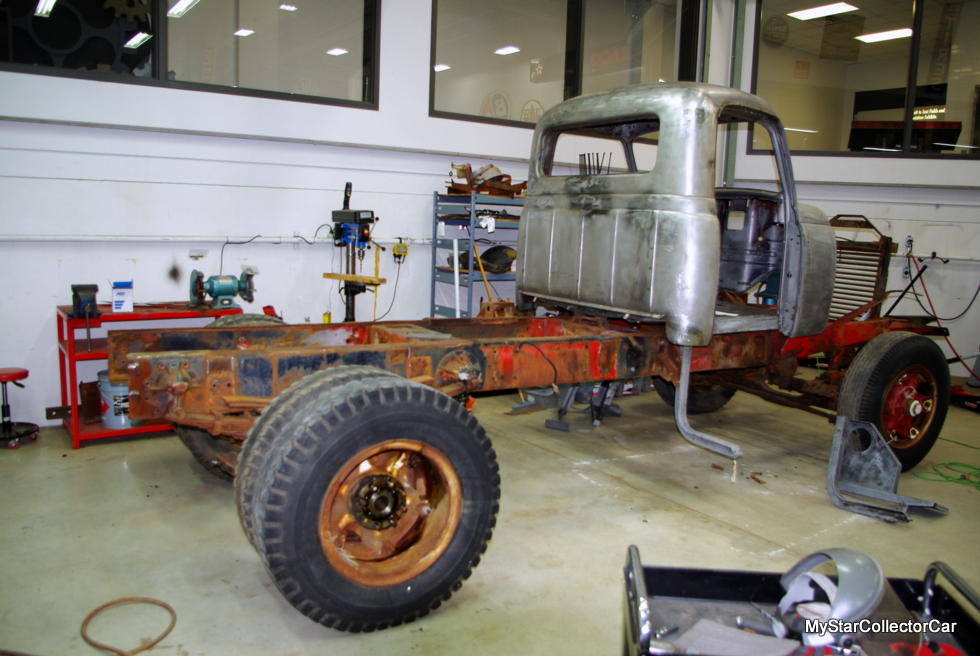 There are far too many details to list on this project so it will be a future MyStarCollectorCar story because it's just that cool.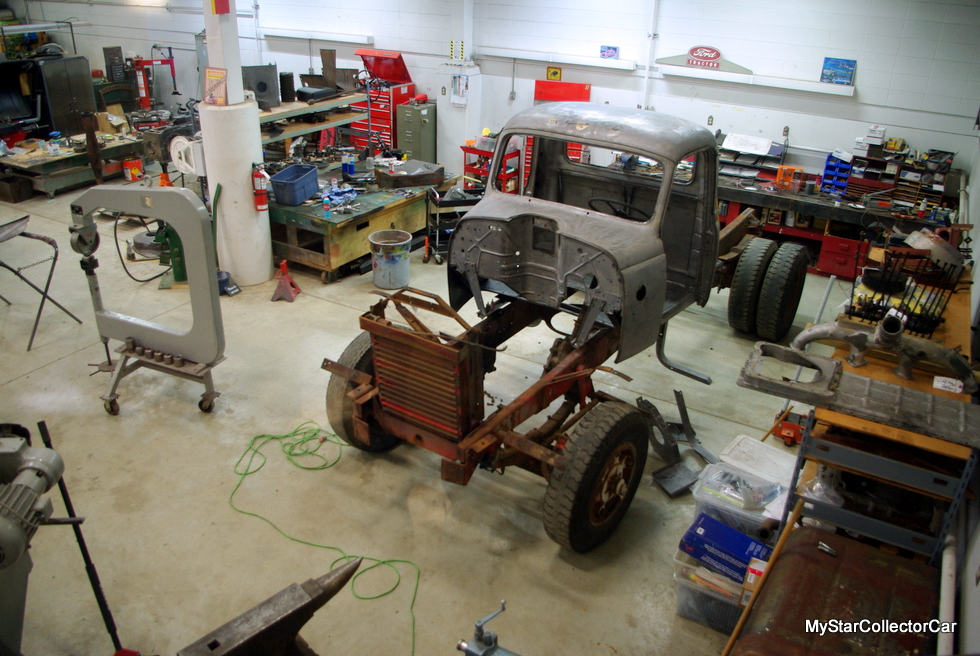 This is the most unusual transportation museum you'll ever see because it covers vehicles from every application so you'll see vintage tractors in all their glory.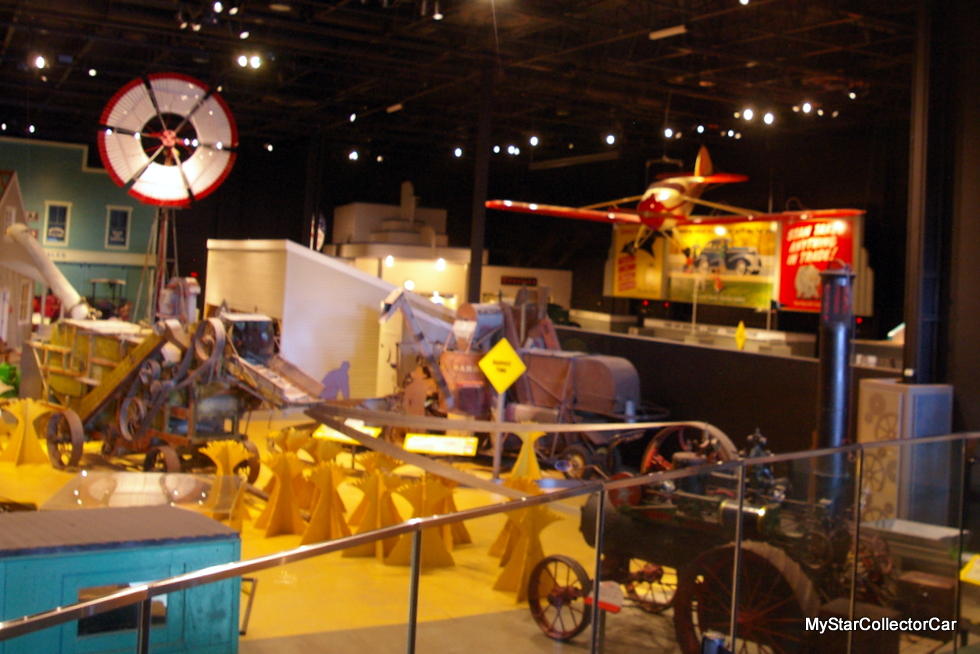 They have a very unique collection of emergency vehicles at Reynolds and they are kiddie-friendly because you can activate the lights with a push of the button.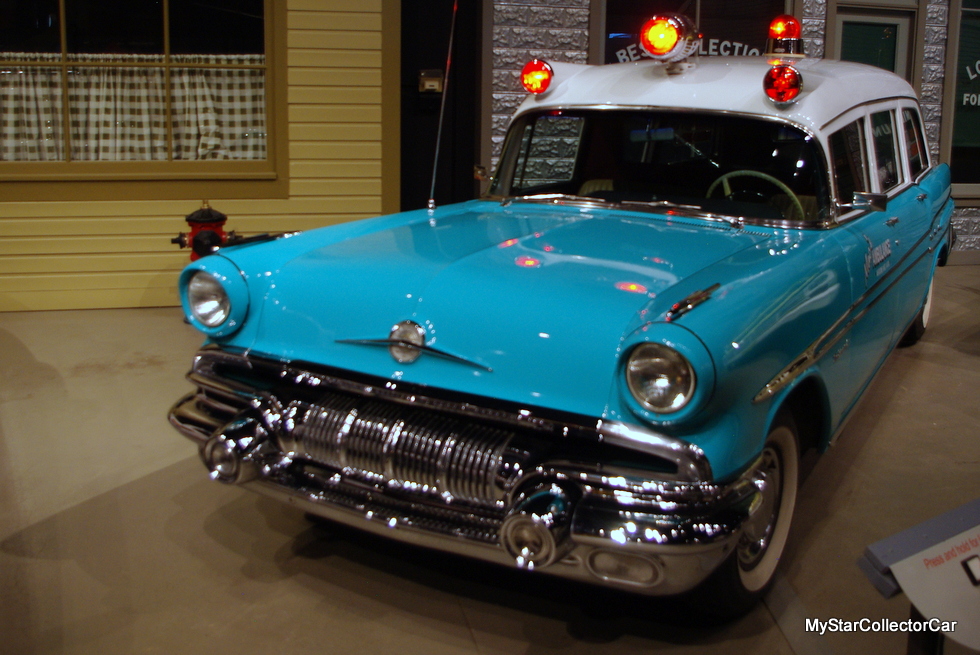 There's another classic example of a working vehicle—a 1967 Ford service truck that did time with Alberta Government Telephones. Most of these trucks were used up and scrapped so this dinosaur is a rare sight.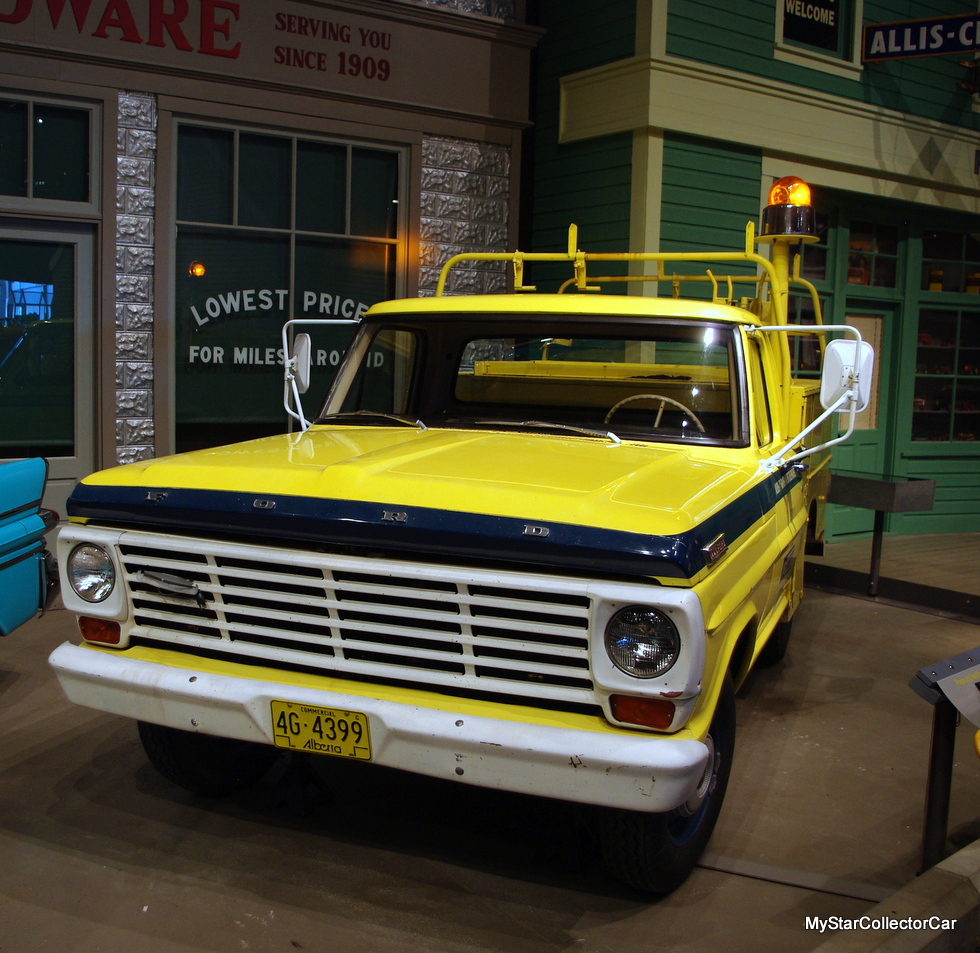 There are some incredibly rare vehicles and Reynolds sets up some really unique backdrops to set up the proper atmosphere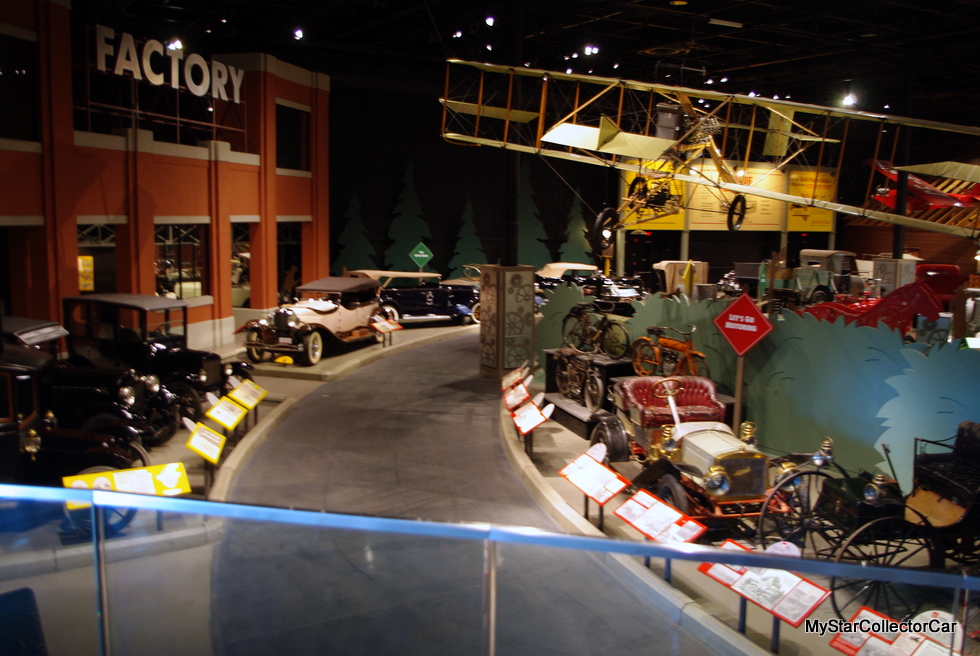 The gas station beside the wrecking yard exhibit is a work of art on its own–this place is like a time tunnel to the past.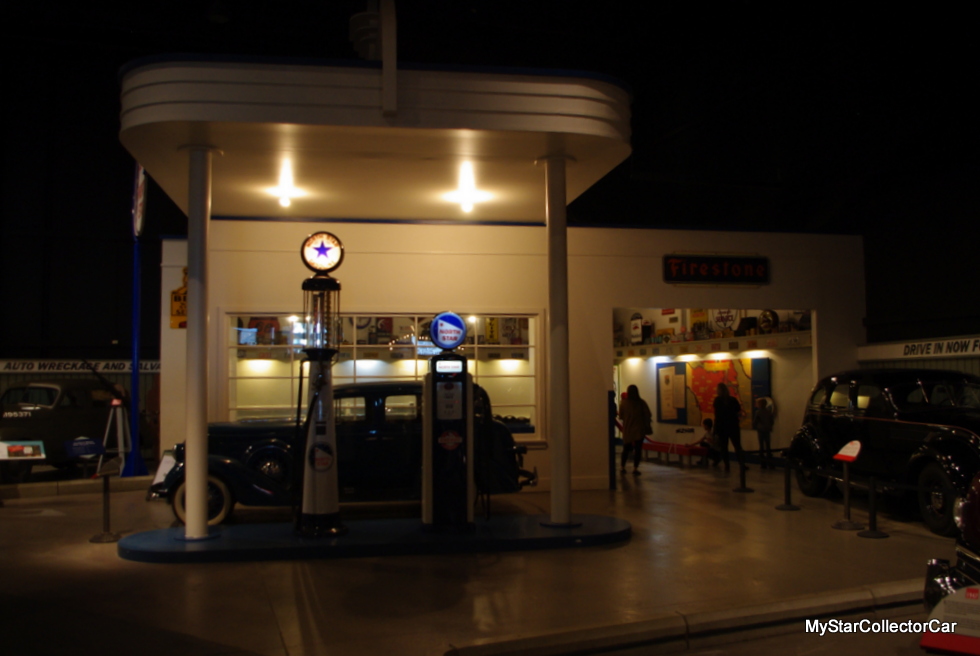 Trucks are a big part of this collection and they have a very correct grain elevator with a vintage truck to add to the visual side of the experience.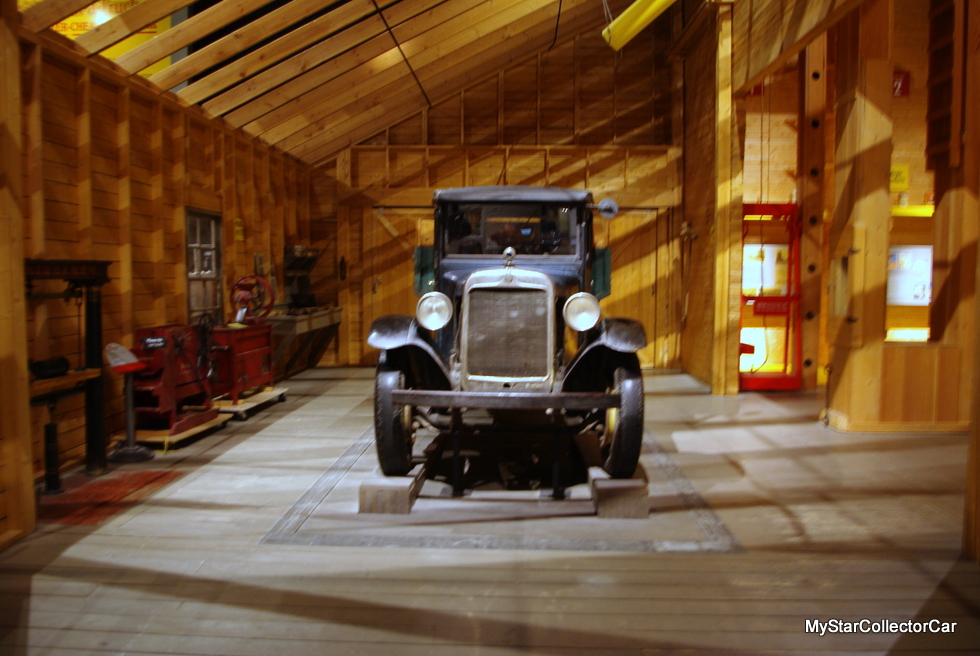 There's a mini drive-in setup and it was like a magnet for kids who were born 6o years after the drive-in craze peaked.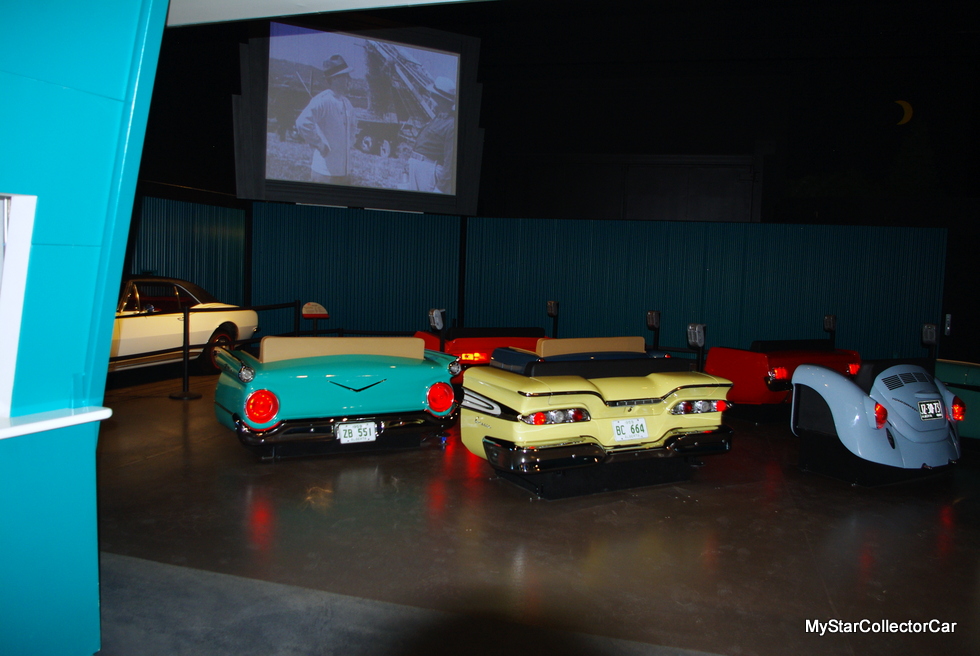 Donations are a large part of the operation—a number of the Reynolds vehicles come from estates or they're simply done in a living-donor scenario. There are numerous volunteers at Reynolds and car clubs donate time and money to the restoration of specific vehicles.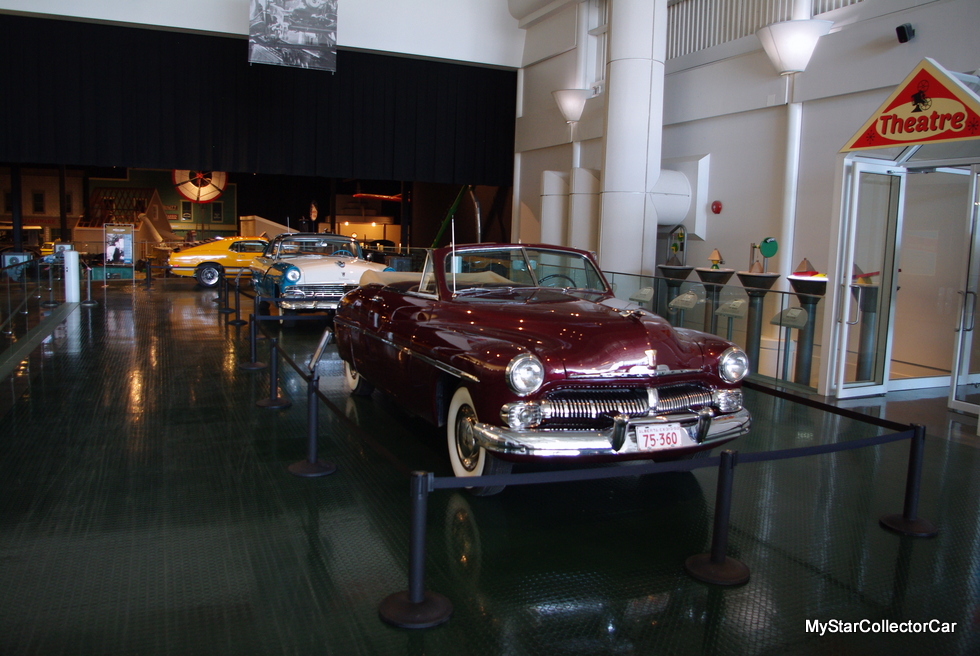 The final shout-out goes to the founder of the museum—Stan Reynolds.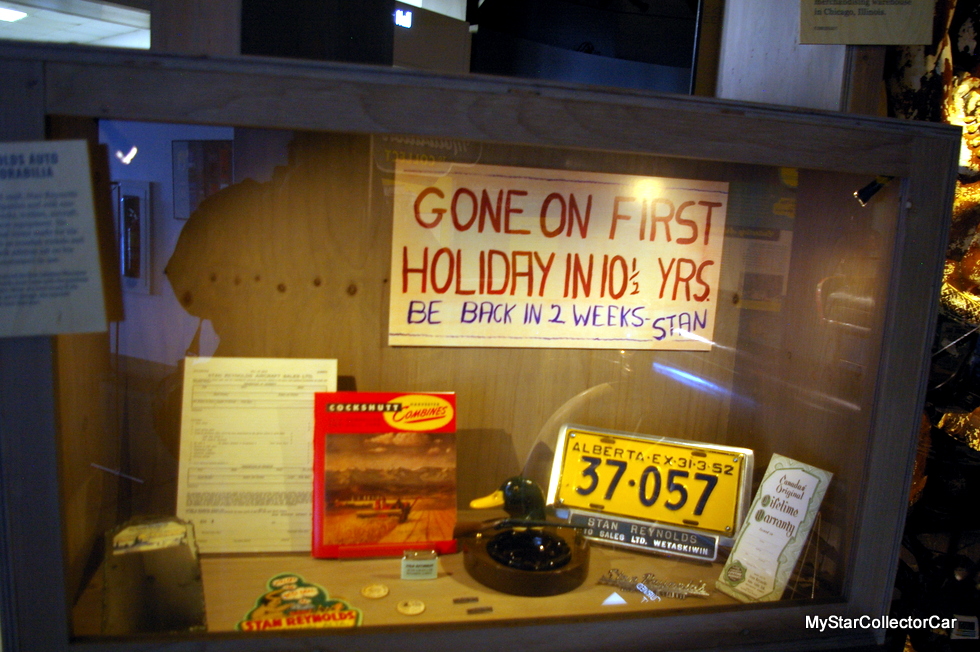 He's another story on his own because he was a very iconic guy who wanted to leave a legacy. Mission accomplished.
By: Jerry Sutherland
Jerry Sutherland is a veteran automotive writer with a primary focus on the collector car hobby. His work has been published in many outlets and publications, including the National Post, Calgary Herald, Edmonton Journal, Ottawa Citizen, Montreal Gazette, Saskatoon StarPhoenix, Regina Leader-Post,  Vancouver Sun and The Truth About Cars. He is also a regular contributor to Auto Roundup Publications.
Please re-post this if you like this article.