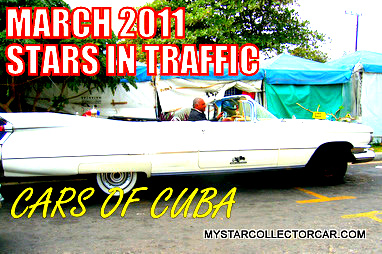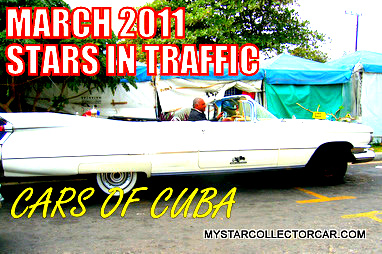 Back in 1959 a guy named Fidel Castro took over a country named Cuba. That's about it for the history lesson and any further debate about the political repercussions because…we're a car site, not 60 Minutes.
But Comrade Castro's decades-long party in Havana did have one interesting byproduct-time stood still for the cars in Cuba.
That's why this month's Stars in Traffic comes directly from Cuba-the home of the world's longest running 40s and 50s car show.
Photos courtesy of Denise Guillemaud.

Jerry Sutherland

Click here for past Traffic Stars-they're not from Havana but they're still classics in the real worldhttps://www.mystarcollectorcar.com/3-the-stars/stars-in-traffic.html
CLICK HERE to Like us on Facebook
CLICK HERE to Follow us on Twitter
CLICK HERE to Follow us on Pinterest
Please re-post this if you like this article.