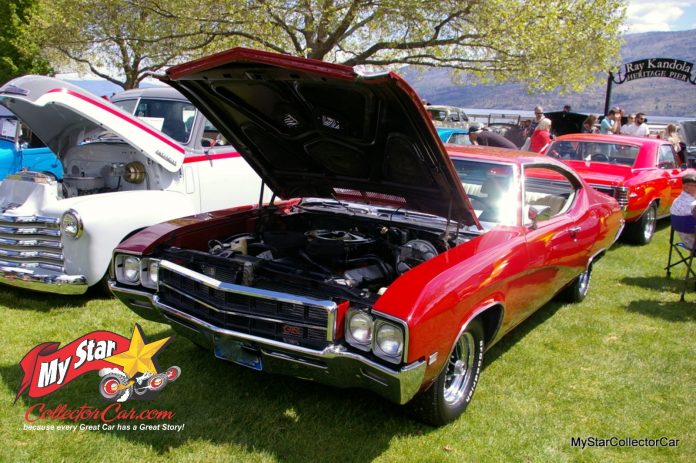 The Buick name has a long association with elegance, prestige, and comfort in the automotive world.
Things changed for most domestic luxury car builders during the late 1960s at the height of the muscle car wars. High end brands like Buick were forced to create a mid-sized road rocket to compete with their automotive enemies in Detroit, so they offered an official factory hot rod, namely the Buick GS 400.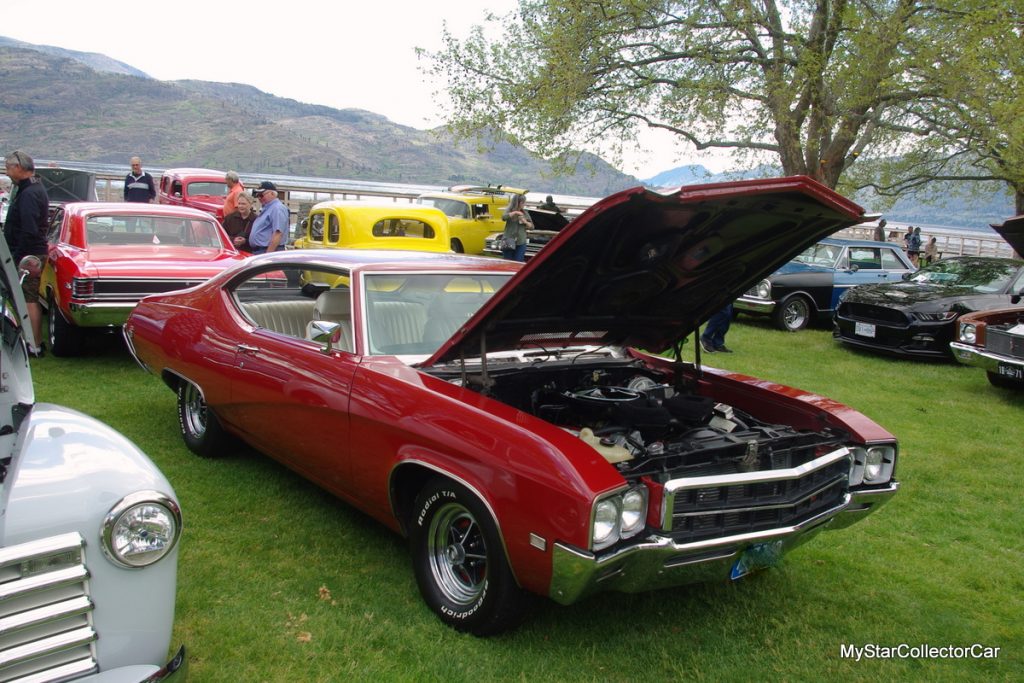 The GS 400 was an excellent way for Buick to flex its muscles in the highly competitive horsepower wars in North America. This Buick muscle car was equipped with a massive 400 cubic inch big block beast of an engine that pushed out an understated 350 horsepower and 440 ft. lbs. of torque, performance numbers created to avoid frightening nervous insurance companies.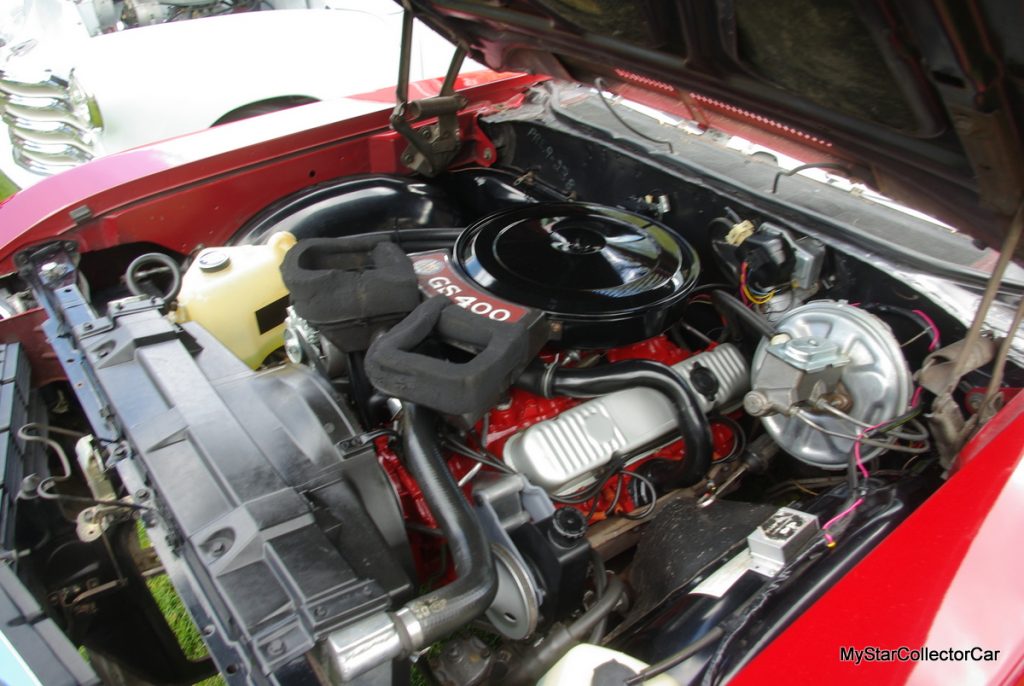 In short, the Buick GS 400 was a legendary wolf in an unlikely but elegant sheep's clothing and more than held its own on the street during the latter stages of the 1960s.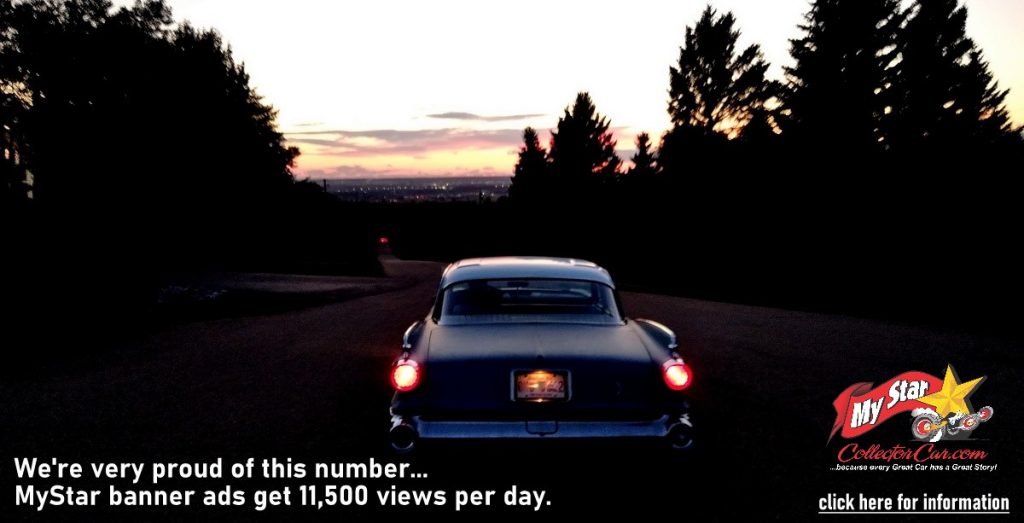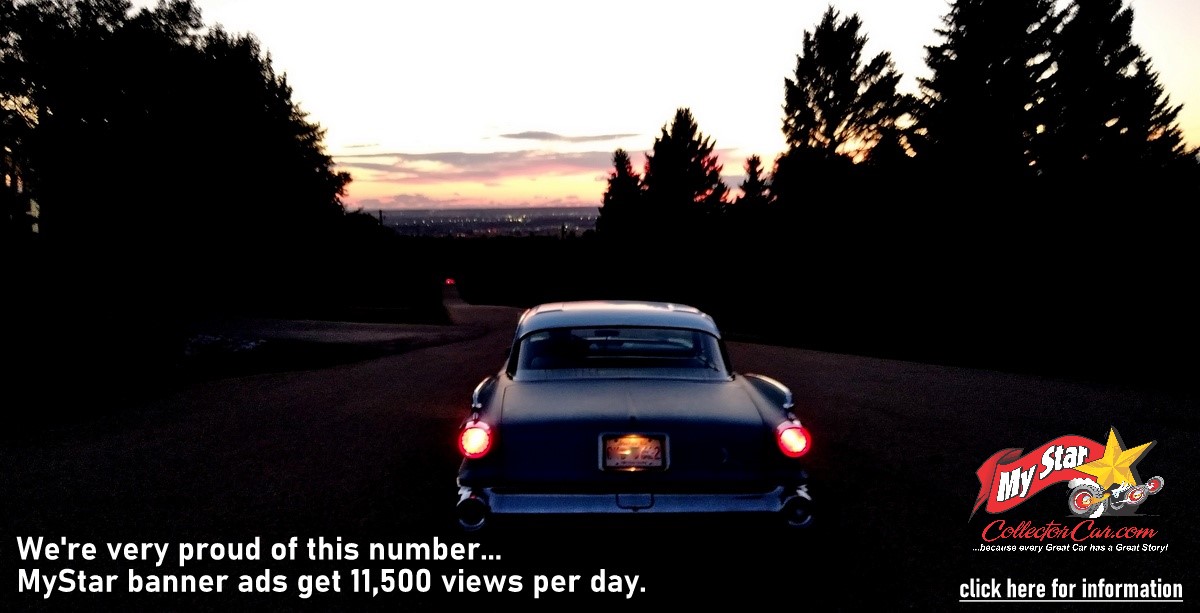 Chris Bailey is the proud owner of a 1969 Buick GS 400 that was formerly owned by somebody he knows very well, namely his father. His dad owned the car for many years and used it as a daily driver for about 25 years.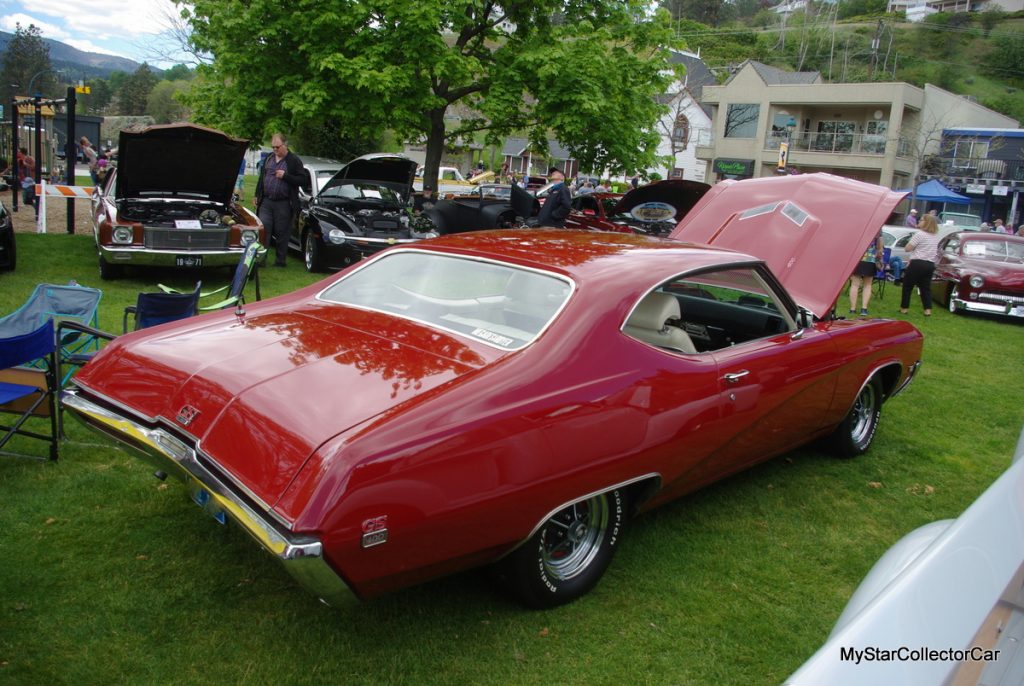 Father and son reside in BC's famous Okanagan region, an area well-known for its warm dry climate and large lakes. The dry conditions helped preserve the Buick's body, although it did require rear quarter panels because it was also used to tow a ski boat, along with a 17-ft. holiday trailer by its former owner.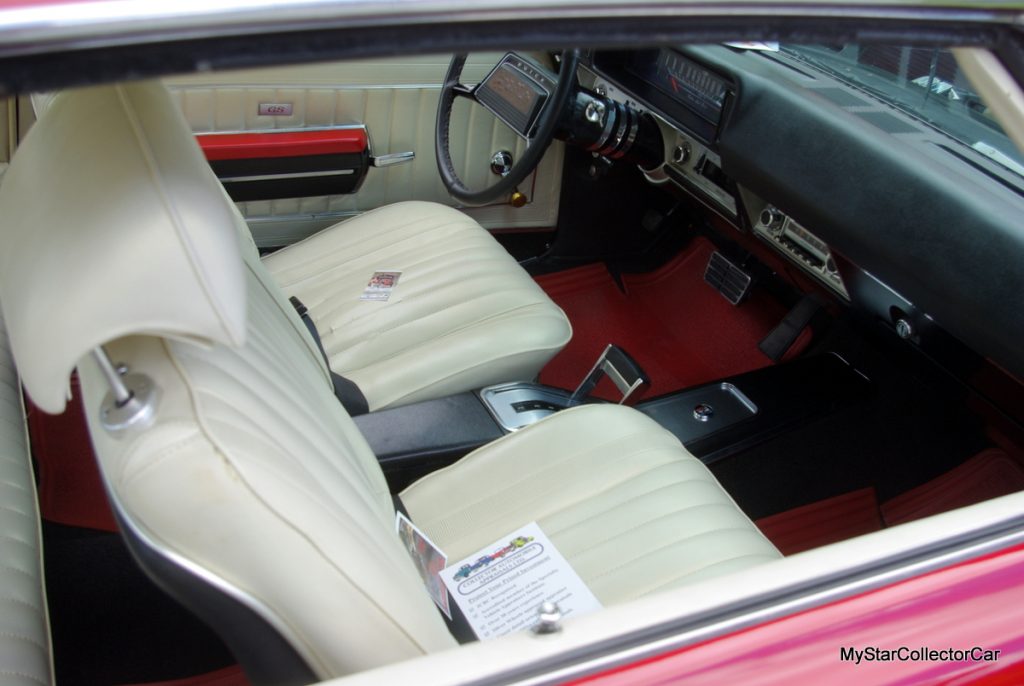 Boats are plentiful in the Okanagan because of the lakes and weather, so it was not unusual for a muscle car like a 1969 Buick Riviera GS 400 to be used as a tow vehicle. The Bailey family's Buick was dipped in lakes every time they launched the boat, so the car's lower rear panels were replaced by Chris's dad after he retired the GS 400 from active towing duty.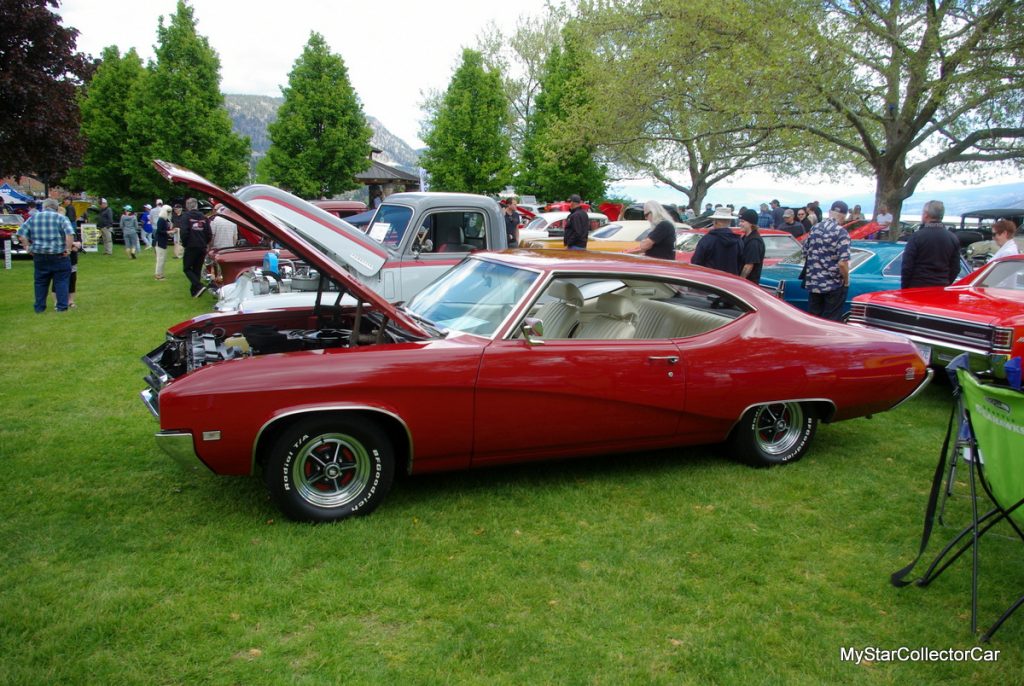 His father also made a few other adjustments to the Buick, including a high-mounted brake light because the Buick's factory brake lights were set low on the rear bumper, along with the removal of the car's factory vinyl roof during a repaint.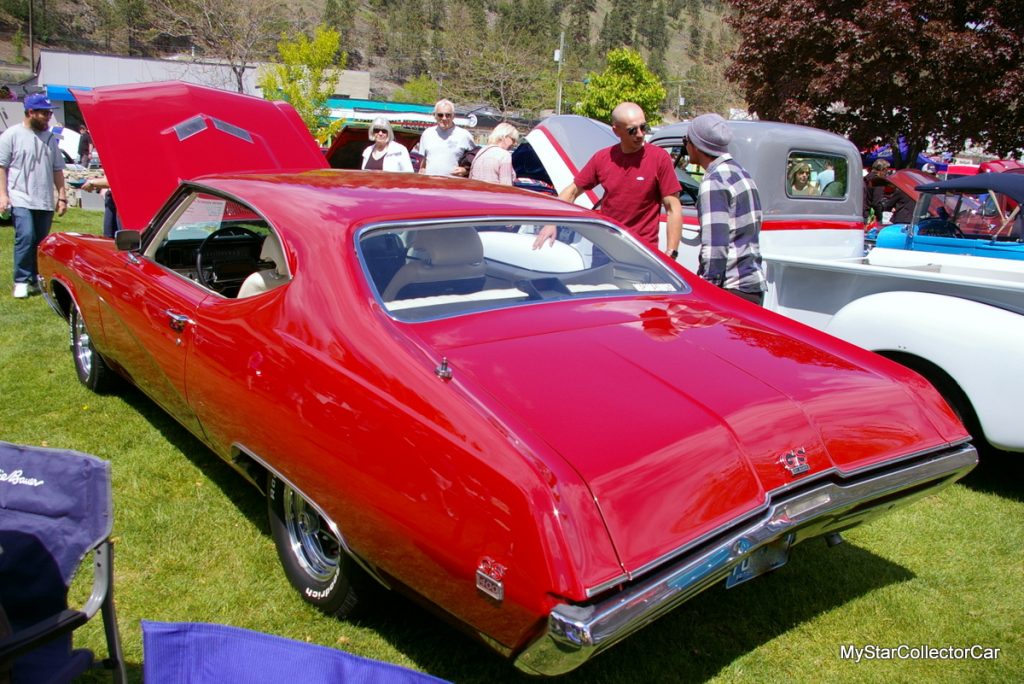 Chris became the car's latest owner and wants to keep the Buick muscle car in its current condition, so he has no plans to alter the car because of his father's legacy with the GS 400. In Chris's words, "Anything my dad put in-stays in", an excellent example of the personal history we at MyStarCollectorCar believe is a large part of the car hobby.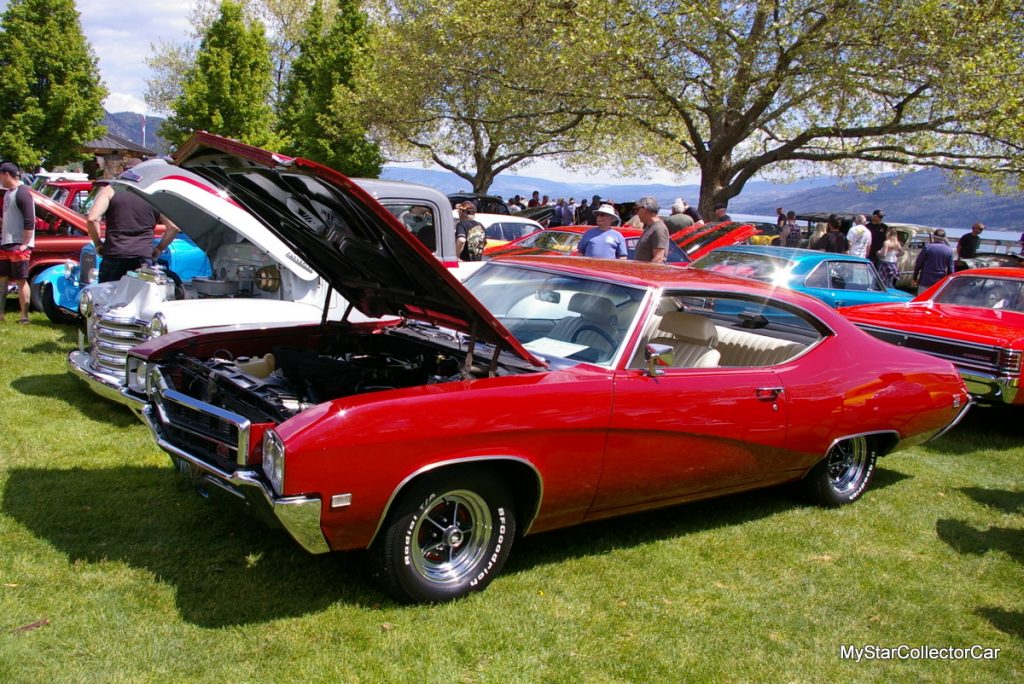 BY: Jim Sutherland
Jim Sutherland is a veteran automotive writer whose work has been published by many major print and online publications. The list includes Calgary Herald, The Truth About Cars, Red Deer Advocate, RPM Magazine, Edmonton Journal, Montreal Gazette, Windsor Star, Vancouver Province, and Post Media Wheels Section.