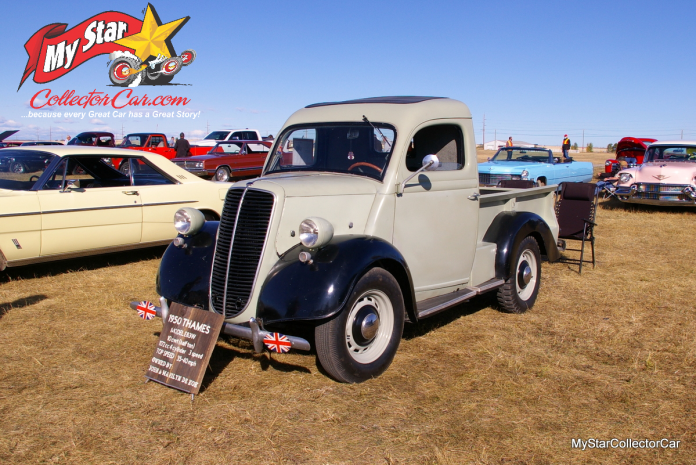 There was a smaller British Invasion that occurred long before the Beatles and many other English musical acts hit North America in the mid-1960s.
Ford of England shipped pickup trucks to the colonies and Thames (pronounced "Tems") was a British import brand sold by North American Ford dealerships at the time. The trucks were not well-known (then or now) and offered modest performance via their flathead four-cylinder engines that were more Shetland pony than Clydesdale when it came to hard work.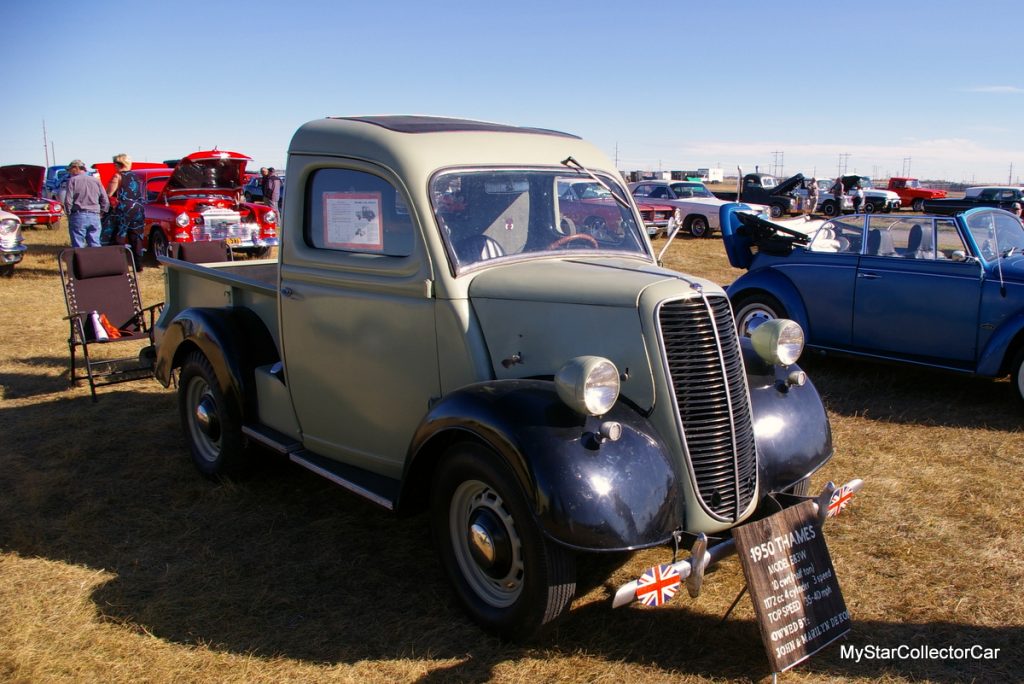 Most of these vehicles succumbed to the ravages of time and abuse, but some were morphed into track monsters because an American V-8 engine wedged into a Thames gave them a healthy edge in the power-to-weight department.
Few of the remaining Ford of England Thames trucks still have their factory four-bangers, but MyStarCollectorCar managed to locate a 1950 Thames pickup with its original powertrain and interview its proud owners: John and Marilyn de Kok.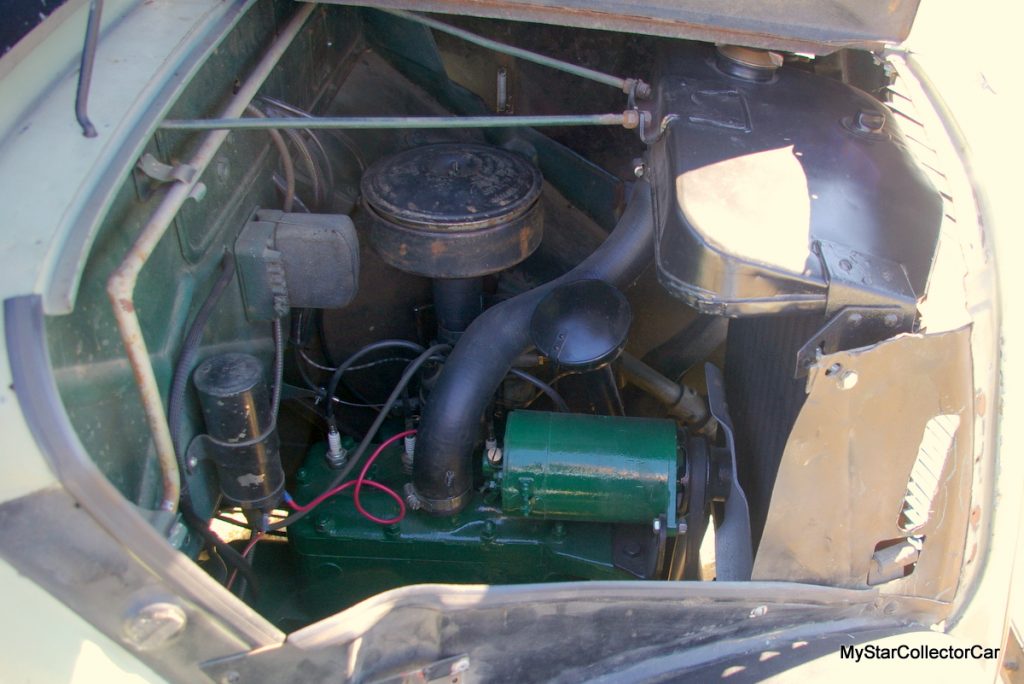 Their pickup was a 1950 E83W model and they have owned the little Brit truck for about five years. Marilyn described their discovery of the Thames as a "fluke" because of its rarity in the 21st century.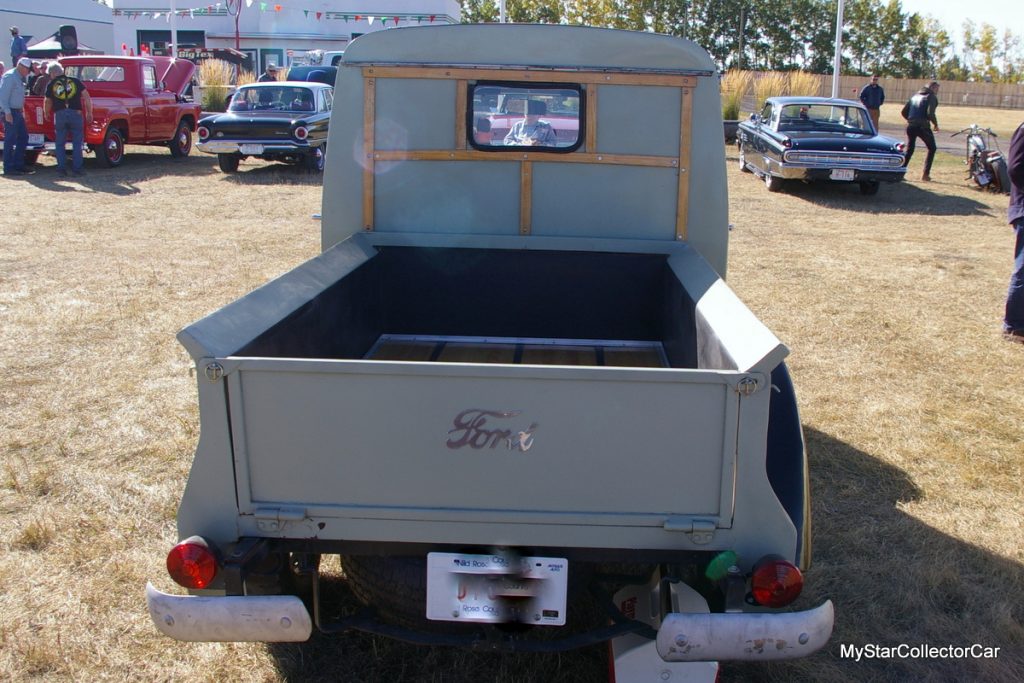 John and Marilyn are well-versed in the new age of social media and internet because they comb these sources for unique vehicles and located their Thames via this route. They immediately purchased the truck after they discovered it before somebody else snapped up the little Brit.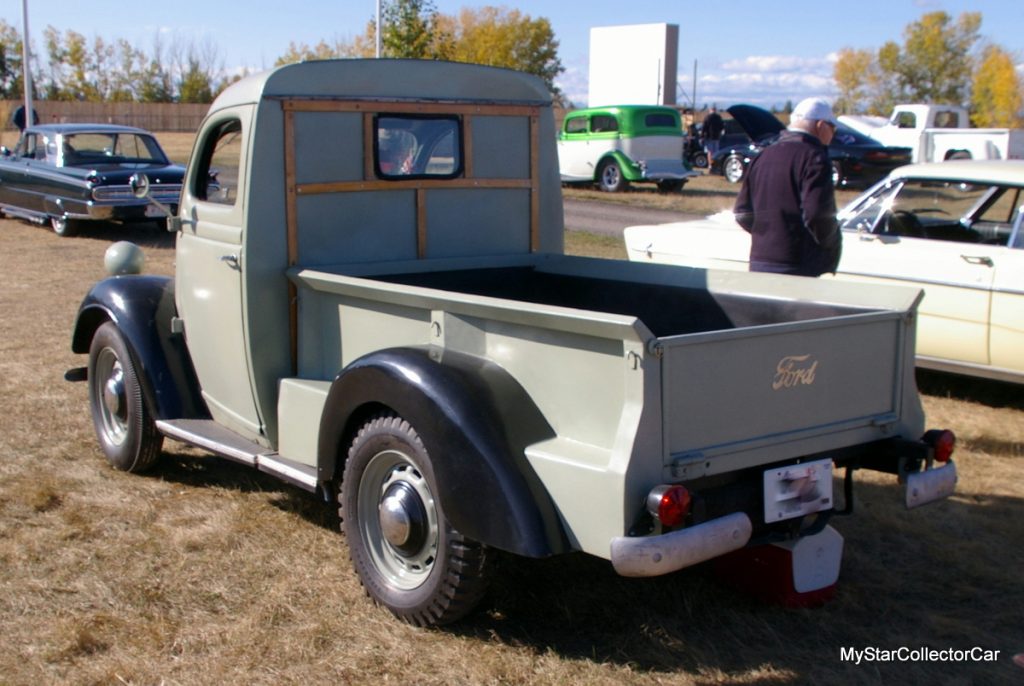 They decided to dive headfirst into the new world of vintage British trucks and now own three Ford of England Thames trucks, along with a solid inventory of parts for these rare beasts.

John is a farmer who has assembled a solid mechanical skill set over the years because most successful farmers have a hands-on approach in this department. He also has good woodworking skills-a valuable personal asset since the Thames truck has many wooden structural components in its cab frame.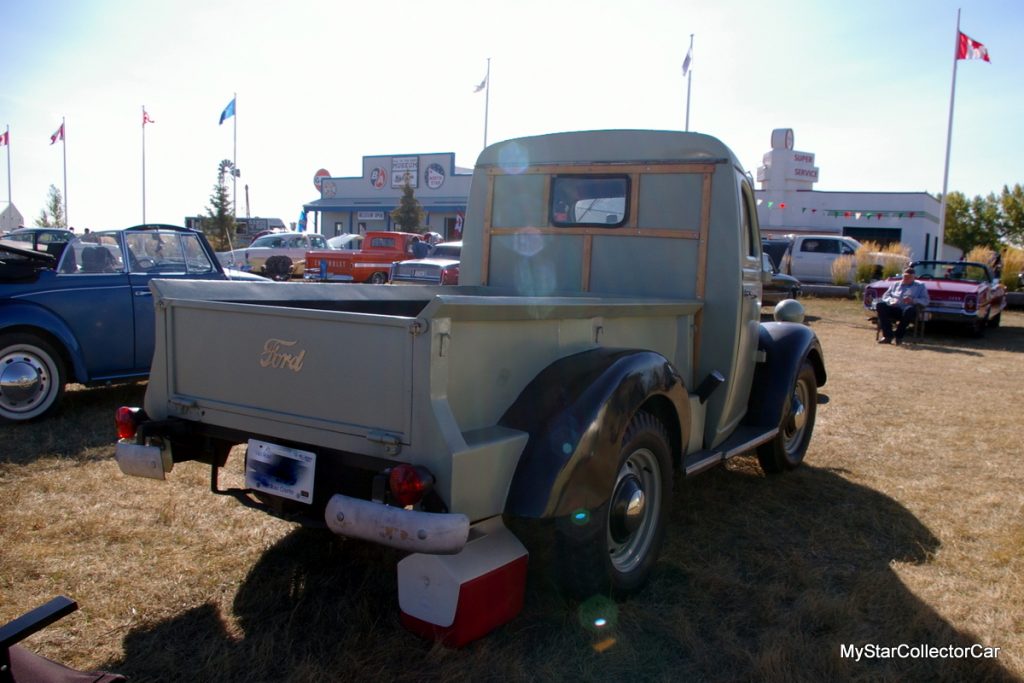 The truck has some very basic features, including side windows that have no cranks to raise and lower them. Instead, they have clamps at the top and require a push down or pull up to move them. Bear in mind their Thames did not leave the factory with a passenger seat since they were built for work use and a passenger seat was an option.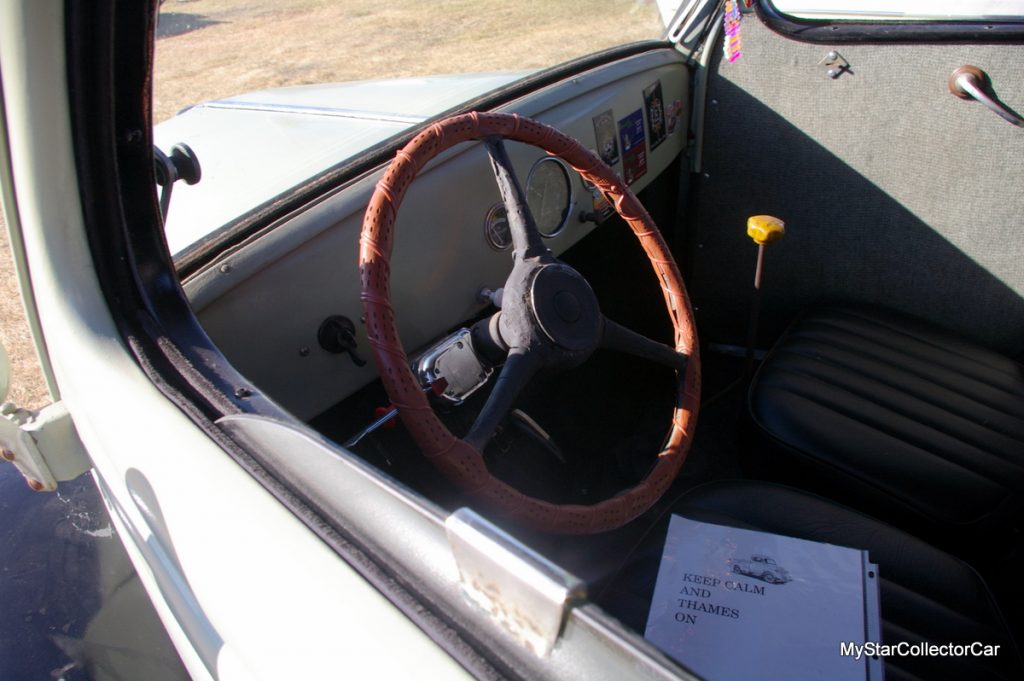 John added a passenger seat, but the truck has extremely limited cab space and is not comfortable for long trips so he and Marilyn typically haul it to shows because the '50 Thames has a top speed between 30 and 40 mph (about 50-65 km/h for metric car guys) and long trips would be extremely painful in the cramped cab.
Nevertheless, they have gotten used to its single vacuum windshield wiper (that John repaired when he discovered it was broken and needed to be moved manually) and strange driver floor pedal placement that places the gas pedal in the middle of the brake and clutch pedals.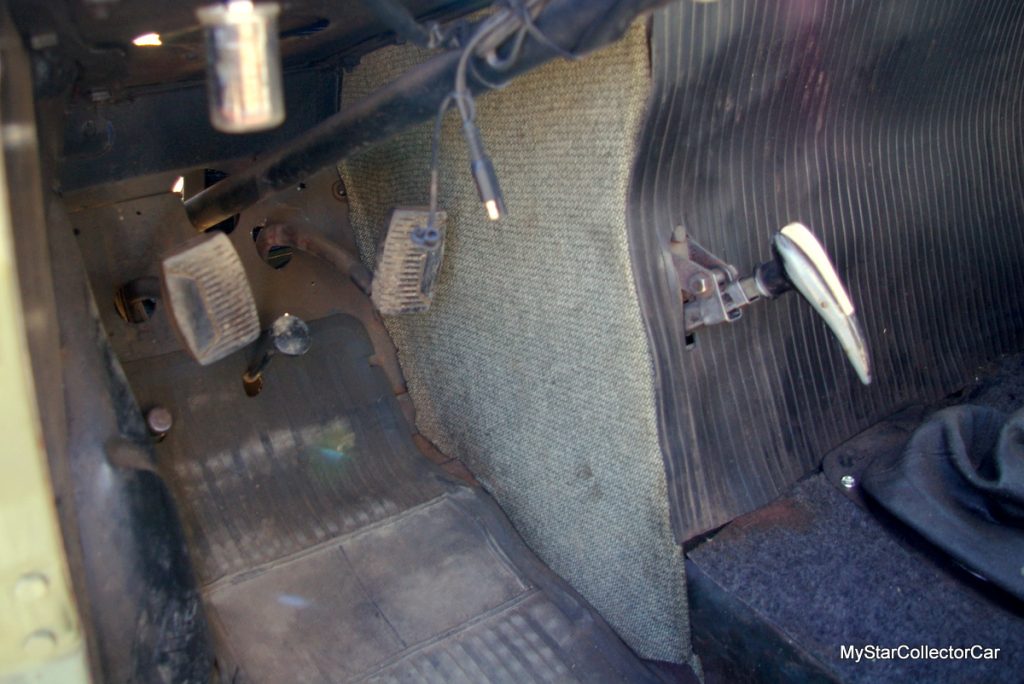 John added a few gauges to monitor his engine rebuild while Marilyn added a small British flag signed by Peter Noone (Herman from Herman's Hermits) because he was her musical idol during that other British Invasion.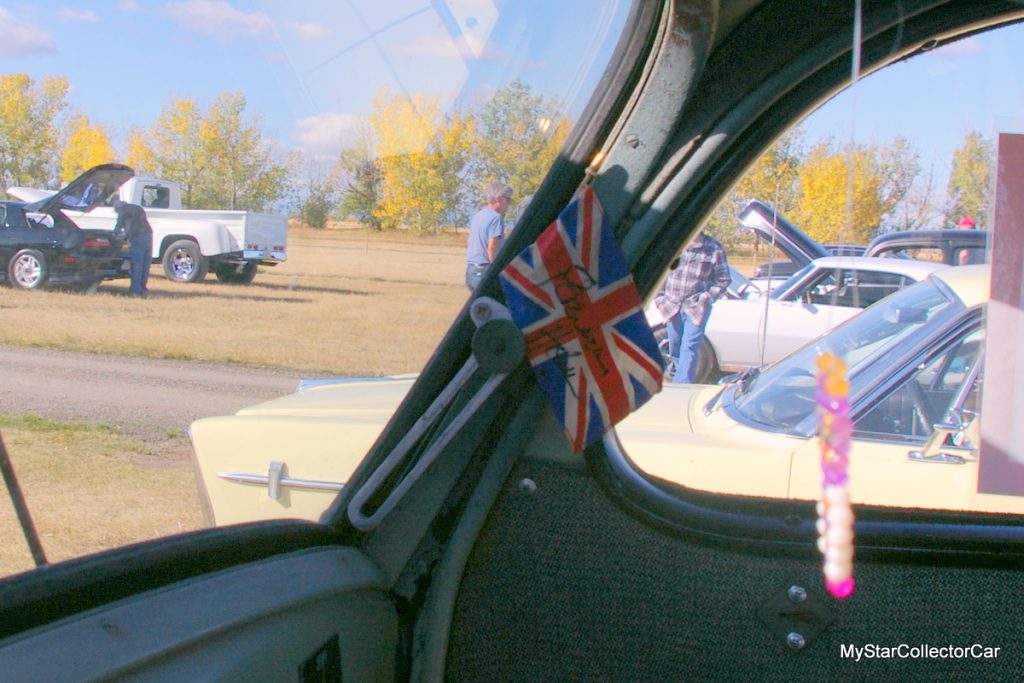 Their unusual truck is an instant conversation piece at car shows and the two of them are more than willing to answer questions from curious onlookers.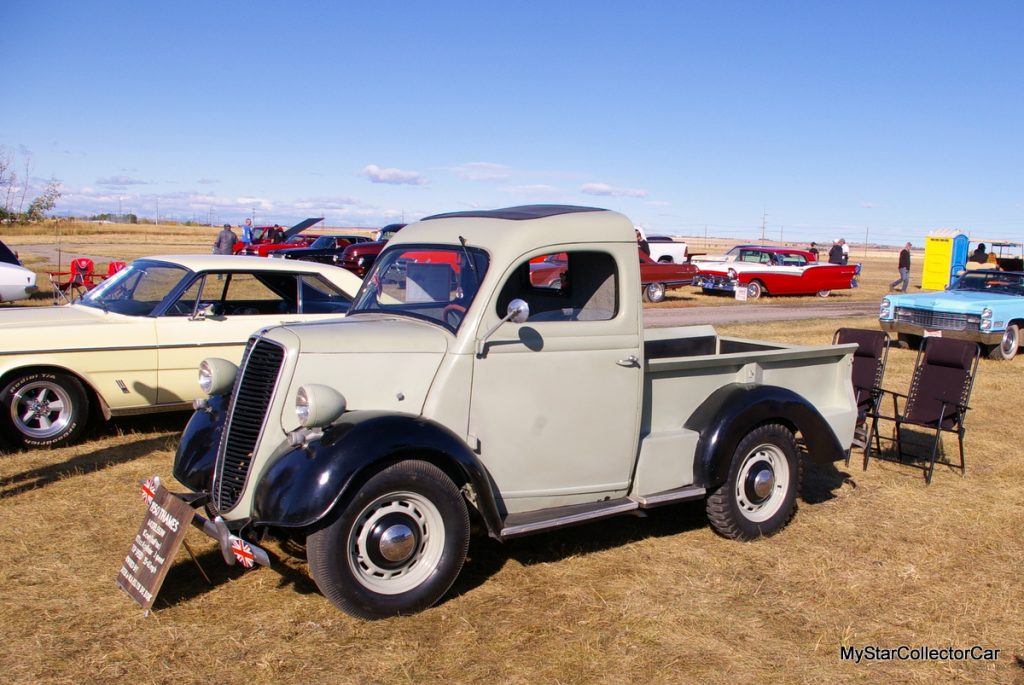 BY: Jim Sutherland
Jim Sutherland is a veteran automotive writer whose work has been published by many major print and online publications. The list includes Calgary Herald, The Truth About Cars, Red Deer Advocate, RPM Magazine, Edmonton Journal, Montreal Gazette, Windsor Star, Vancouver Province, and Post Media Wheels Section.