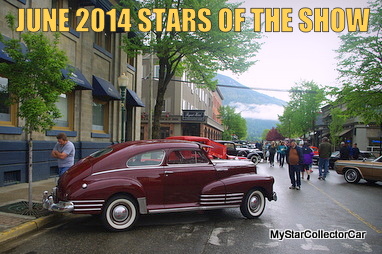 Car shows are slightly misleading because all you see is the finished product in most cases.
Some guys will bring a project in mid-progress to a show just because they want to do a little shakedown cruise before the final push.
Sometimes they simply want to drive an old ride in pre-project phase before they disassemble it into a garage full of parts.
Either scenario is relatively rare at a car show because most guys like to bring rock stars to the party so the public sees pristine old iron.
The misleading part is the reality that it takes years, blood, sweat, time and buckets of money to get many of these old classics in car show form.
The public never really understands that part.
For past MSCC Stars of the Show please click here.