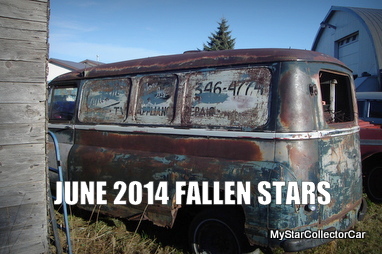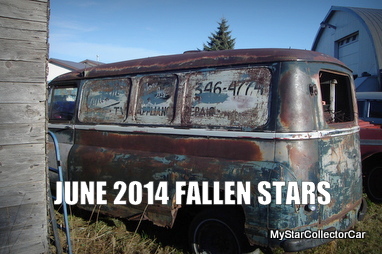 The term "Fallen Star" doesn't mean "Lost Star". Fallen Stars are old rides in a transitional stage so they can evolve or devolve at this point.
Evolve means resurrection in some kind of stock or heavily modified new life and devolve means a date with Mr. Car Shredder.
Many of these Fallen Stars were at a swap meet so the odds are good that they will be revived in some new form.
Some of these are in a well-known yard where project cars have a fairly optimistic future but there is a common thread throughout all these old rides.
Some car guy has to pick a winner in the game to make it happen.
For past MSCC Fallen Stars please follow this link.