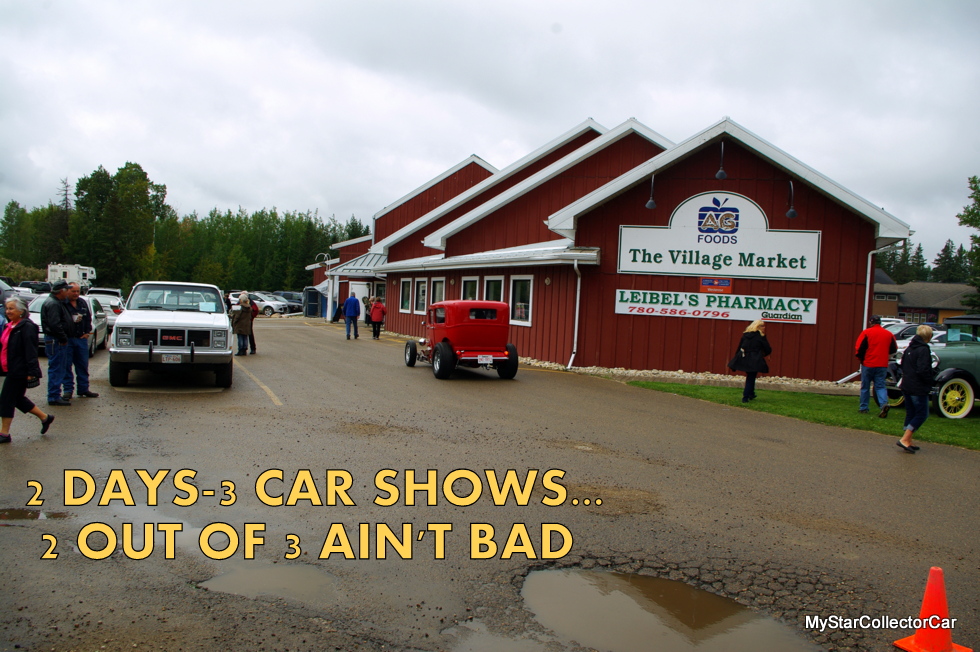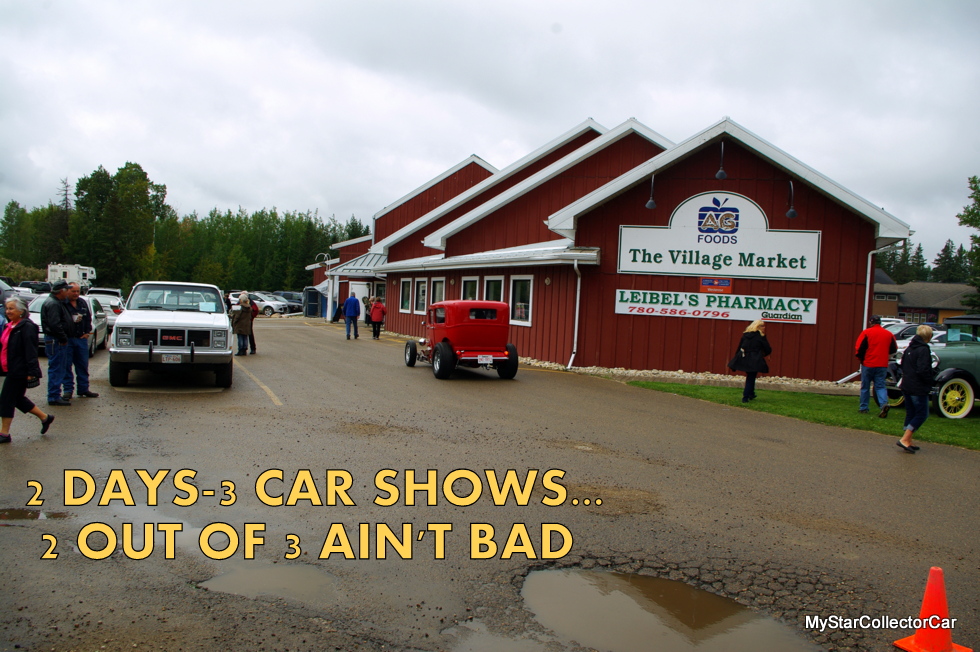 We attempted to hit three car shows in two days this past weekend and almost pulled it off.
The first show took place at the Village at Pigeon Lake on Saturday and we love this place.
The show was held under less than ideal conditions, so the entry numbers were down by a significant margin.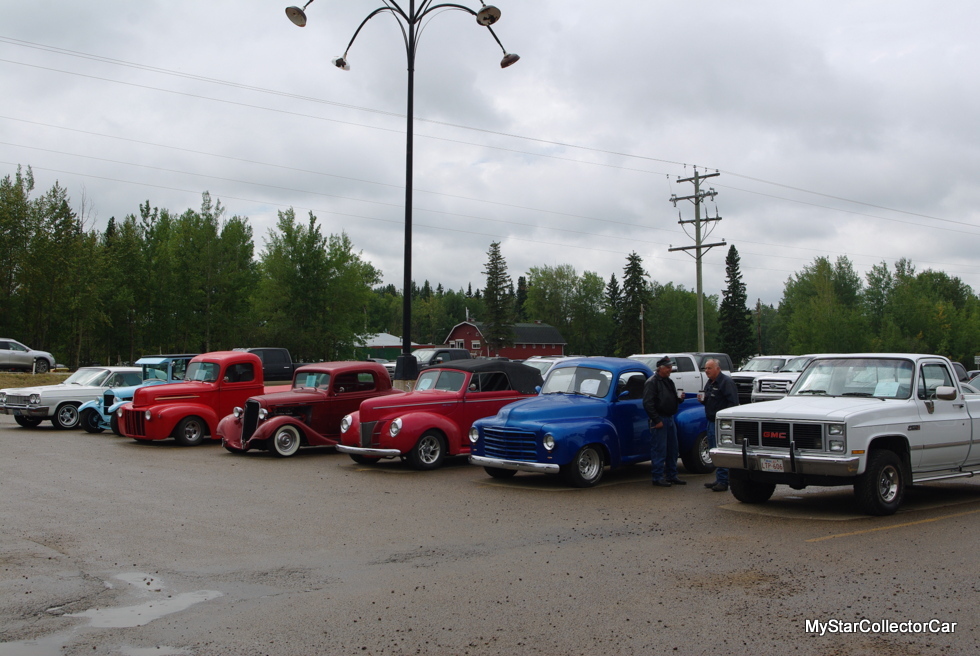 There is never a bad day to visit this unique little resort town because it has a variety of shops and restaurants, along with a golf course and a real nice hotel complex.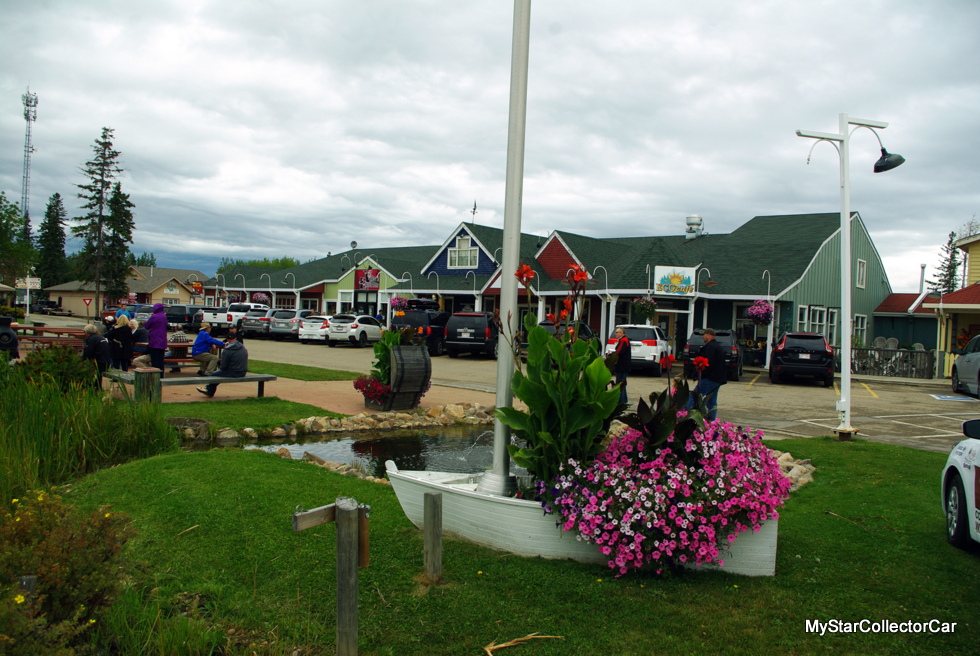 However, we were there for the car show and were able to get a few great stories from the entries.

We also received an education about a little known Pontiac muscle car from the early Seventies. The Pontiac GT-37 was offered as a low cost muscle car alternative to the famous GTO and never gained massive acceptance by car guys.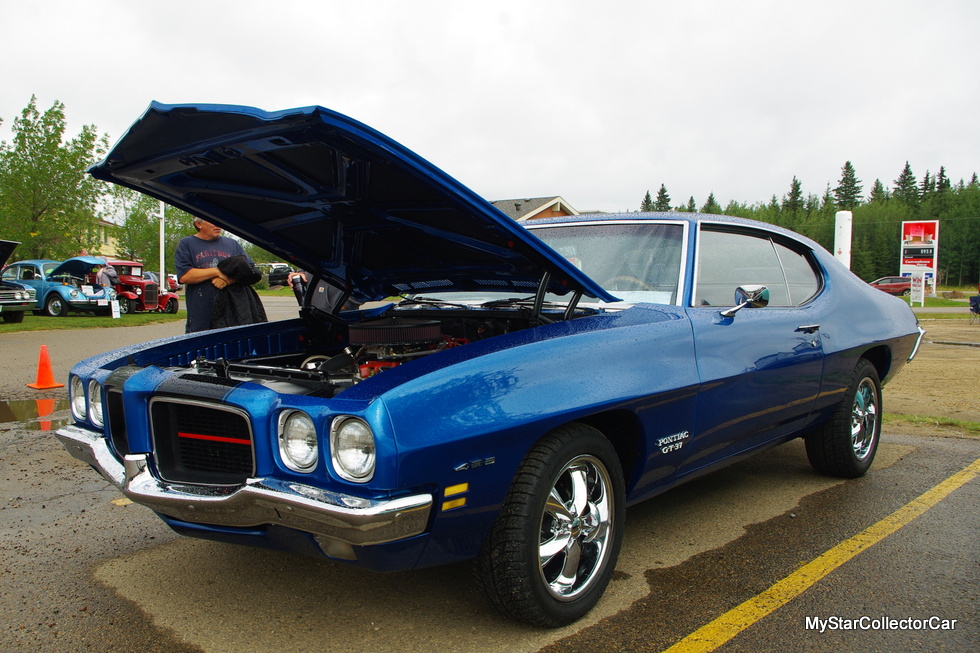 We discovered a 1971 Pontiac GT-37 at the Village at Pigeon Lake show and its owner was well aware of the history behind this unusual Poncho muscle car. He educated us and we will educate our MSCC readers with a future feature story about this little known Pontiac from the Me Decade.
A 1929 Ford Model A truck was under a portable shelter because of the rainy weather and its owner drove this topless hot rod truck to the show in less than ideal weather this past Saturday. The rain did not alter his plans or dampen his enthusiasm that day, and we were able to find out how he turned an old pre-Depression pickup truck into a very cool retro rod.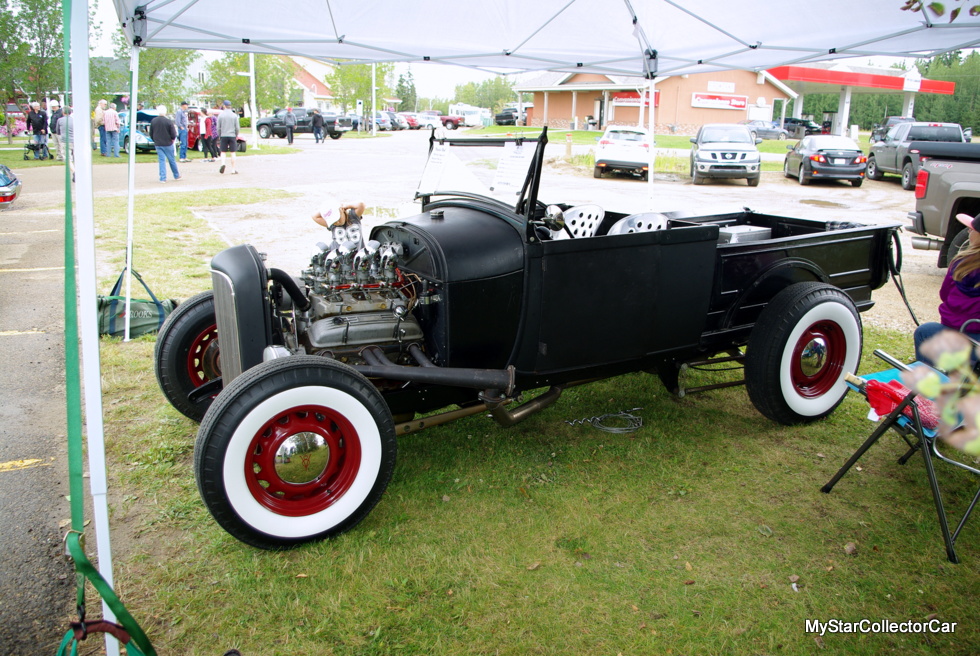 We will share the story behind this '29 Model A truck's rebirth as a stylish hot rod with our readers in a future MyStar article.
We stayed at the Village at Pigeon Lake longer than anticipated because we wanted to connect with the owner of a pastel blue 1948 Chevy Stylemaster resto mod. This car was immaculate and had the right combination of retro style and smart upgrades.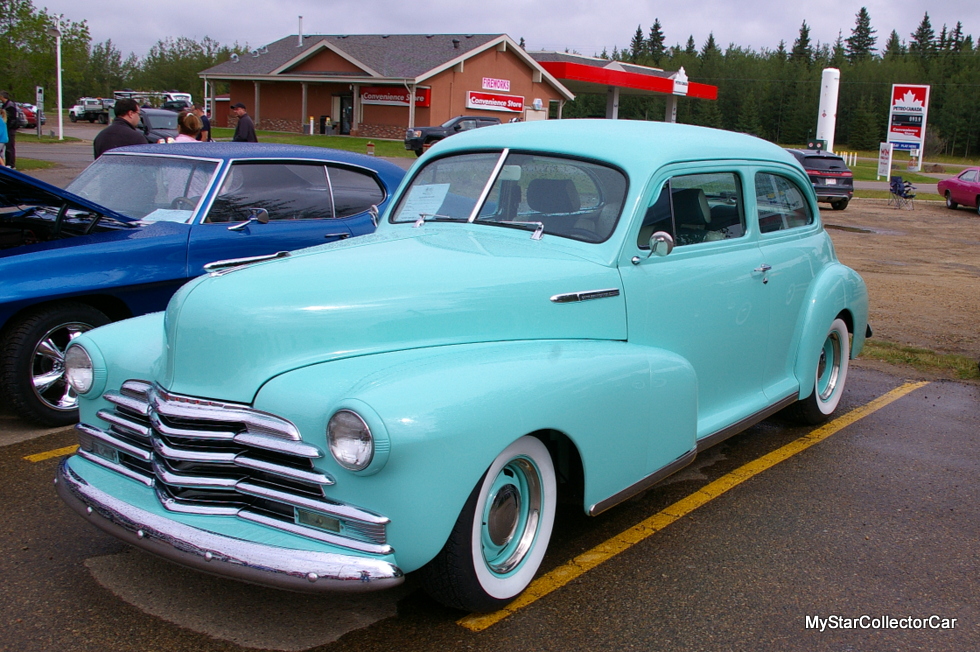 We found the congenial owner in one of the restaurants and he told us how he turned his Chevy sedan into a show winner. We can confirm that show winner angle because he added a Best of Show trophy from this show to his collection of show trophies.
Vehicles done to this level of excellence take enormous amounts of patience and talent. The owner of this beautiful '48 Chevy resto mod had plenty of both and we look forward to sharing the story behind his car in a future MSCC piece.
We spent a lot of time at the Village at Pigeon Lake before we headed over to the Rock'n Rimbey show in Rimbey, Alberta. The two shows were about 40 minutes apart, but we arrived a little too late for the second show of the day.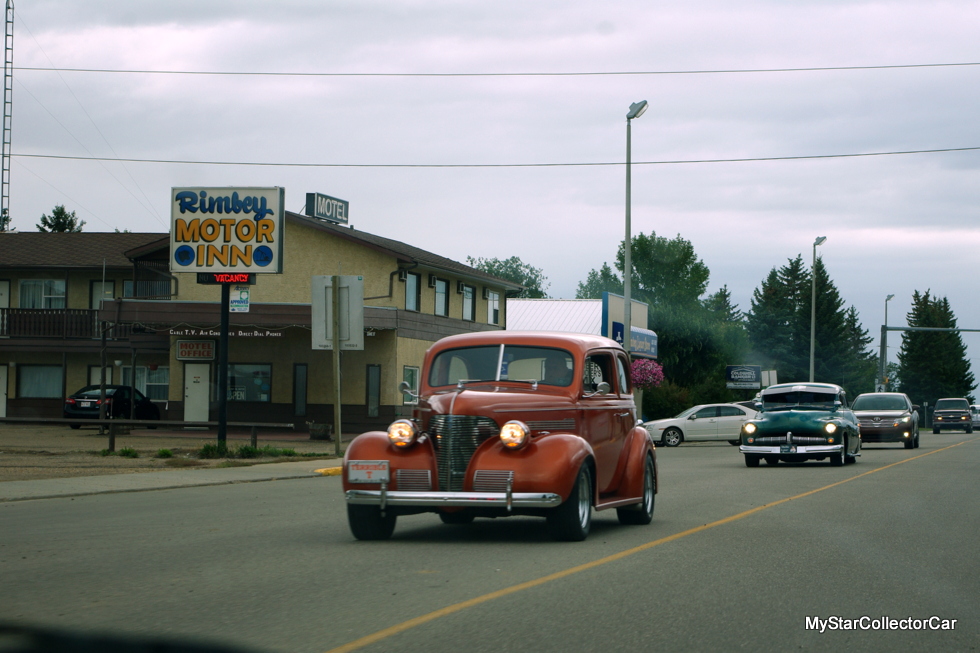 Car shows clear out very quickly after the trophy awards and we got to Rock'n Rimbey about 20 minutes after the awards- just in time to witness the mass exodus. We will change our ETA the next time we visit the Rock'n Rimbey show. It looked like a good one from what we saw on the roads after it ended.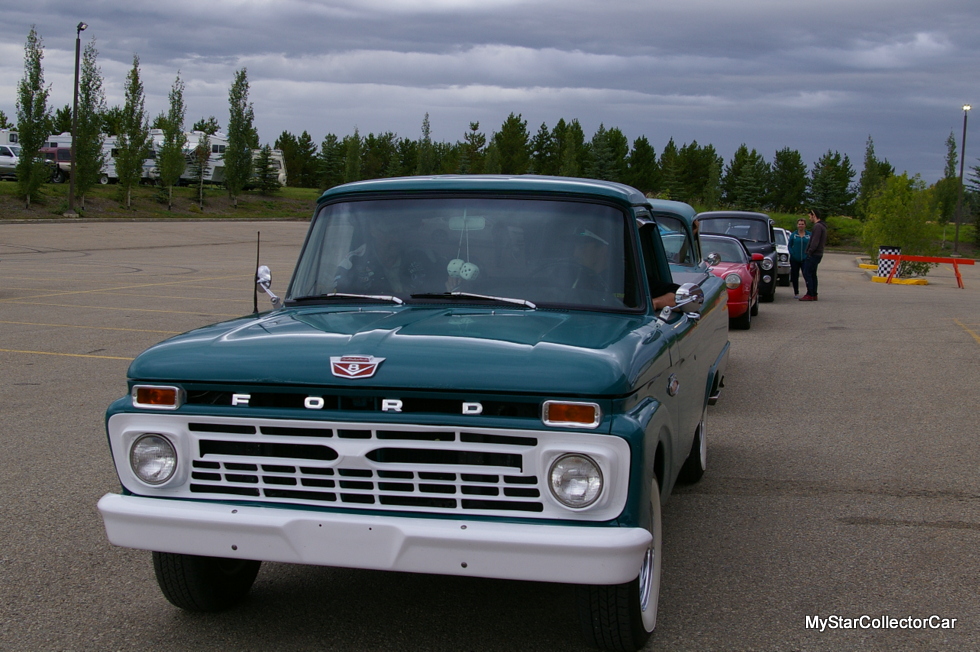 Sunday was a casual tour to a car show in the picturesque little town of Markerille, Alberta. Markerville is bordered on both sides by a sleepy little river and looks like a hamlet right out of the pages of history.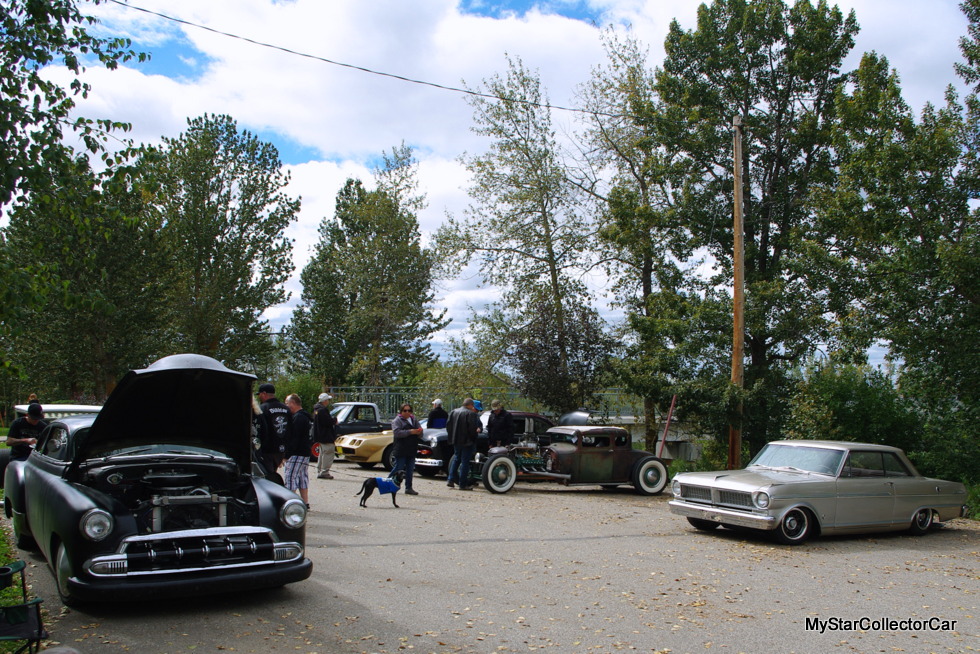 The perimeter of Markerville's main street is lined with trees and is the perfect location for a car show. All entrants get a piece of homemade pie in the bargain and the turnout was strong, given the unsettled weather.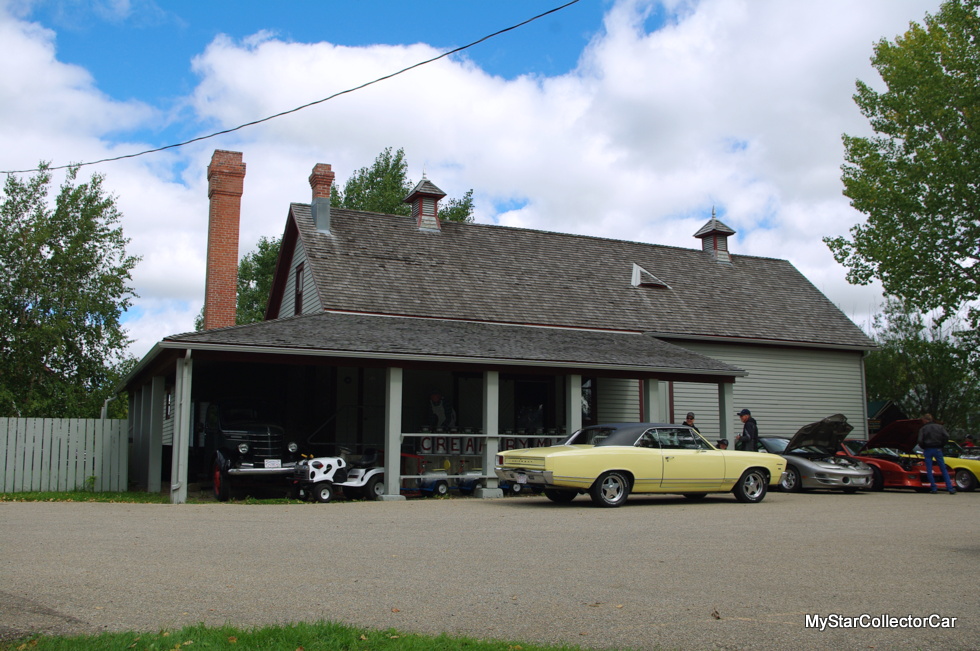 We spotted a bright yellow 1933 Dodge Brothers custom rod with an old school Hemi and will tell the story behind the car in a future MSCC article.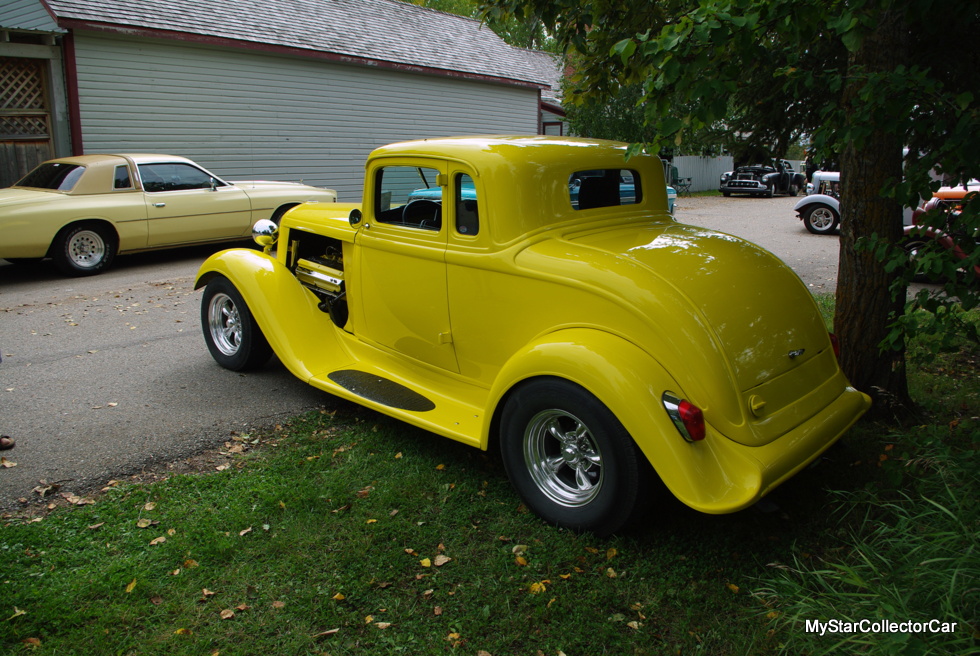 There was a famous 1978 hit by Meatloaf called 'Two Out Of Three Ain't Bad' and we felt the same way about our attempt to attend three car shows in one weekend.
'Two out of three was pretty good, given the circumstances.'
CLICK HERE to Like us on Facebook
CLICK HERE to Follow us on Twitter
CLICK HERE to Follow us on Pinterest
Please re-post this if you like this article.