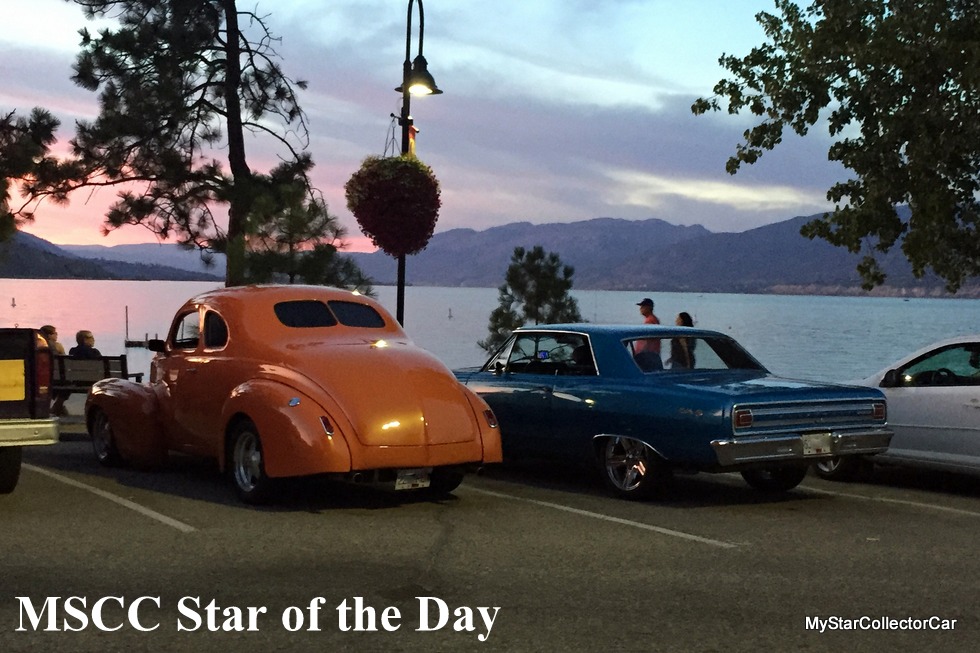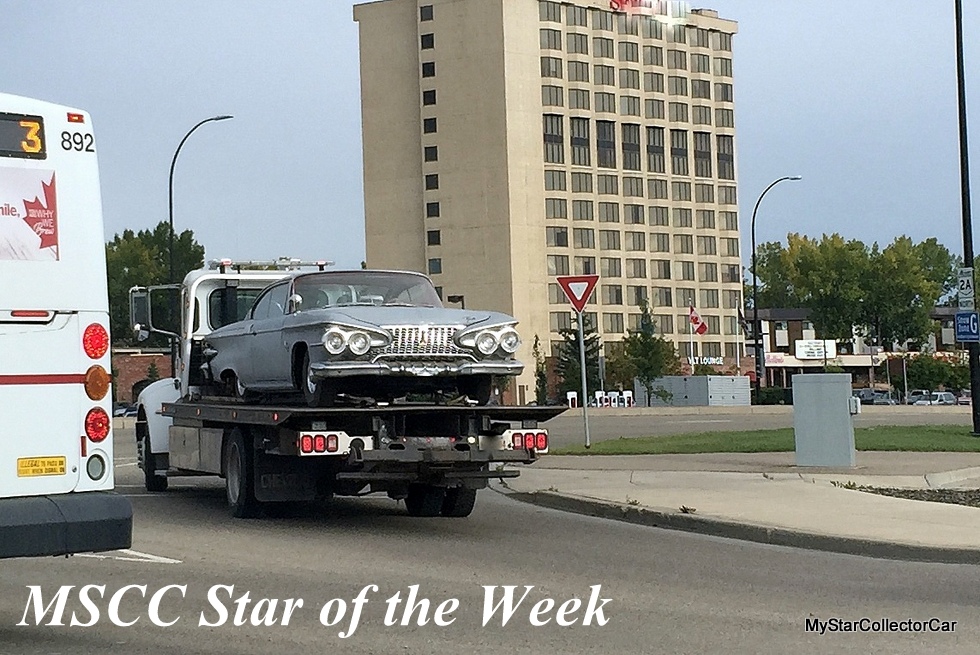 MSCC AUGUST 28 STAR OF THE WEEK: THE WINTER PROJECTS ARE STARTING TO MOVE INTO PLACE
There's a little bit of summer left but now car guys are setting up their winter project agendas.
'This pattern is as predictable as geese heading south for the winter—even though there are quite a few weeks left before streets are marred with snow and the old iron gets parked.' 




 
You'll start to see old iron on trucks and trailers destined for a new start next spring.
This MSCC Star of the Day '61 Fury (spotted yesterday) is a great example of how winter projects are starting to move into place.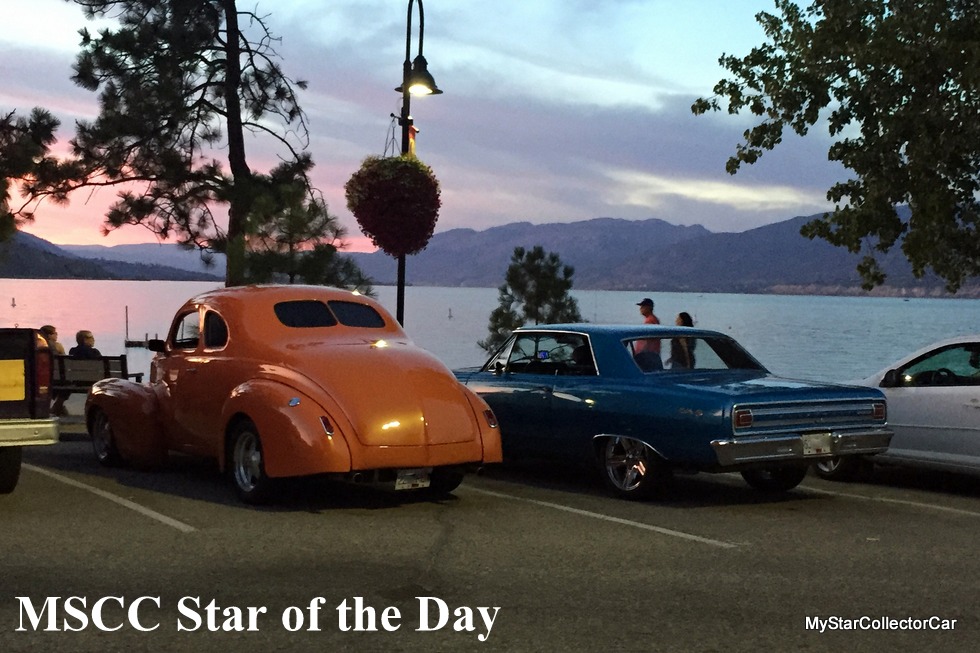 MSCC AUGUST 27 STAR OF THE DAY: END OF A PERFECT DAY
These are the waning days of Summer 2016 so every day counts for classic iron. 
'Those hazy days of summer are going to turn into frigid days of winter–every day in a cool ride is a  great day so you extend it until the sun goes down.'
That's the essence of the waning days of summer.
This MSCC Star of the Day is the end of a perfect day.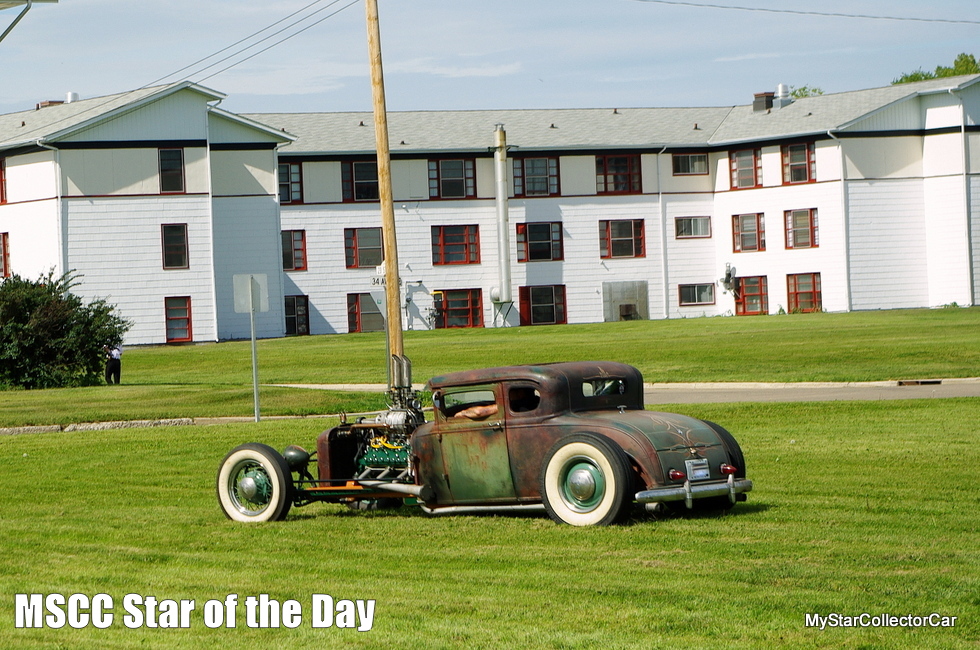 MSCC AUGUST 26 STAR OF THE DAY: SOMEHOW A RATTIE LOOKS OUT OF PLACE ON A LAWN
Rat rods aren't the most luxurious rides on the road.
'In fact, they're the opposite of luxurious unless you define the feel of a metal seat inches off the pavement and a roaring exhaust as the lap of luxury. '

Ratties are barebones rides in the truest sense of "barebones" so they don't fit the country club well-manicured lawn crowd.
That's why this MSCC Star of the Day rattie looks so out of place on a lawn.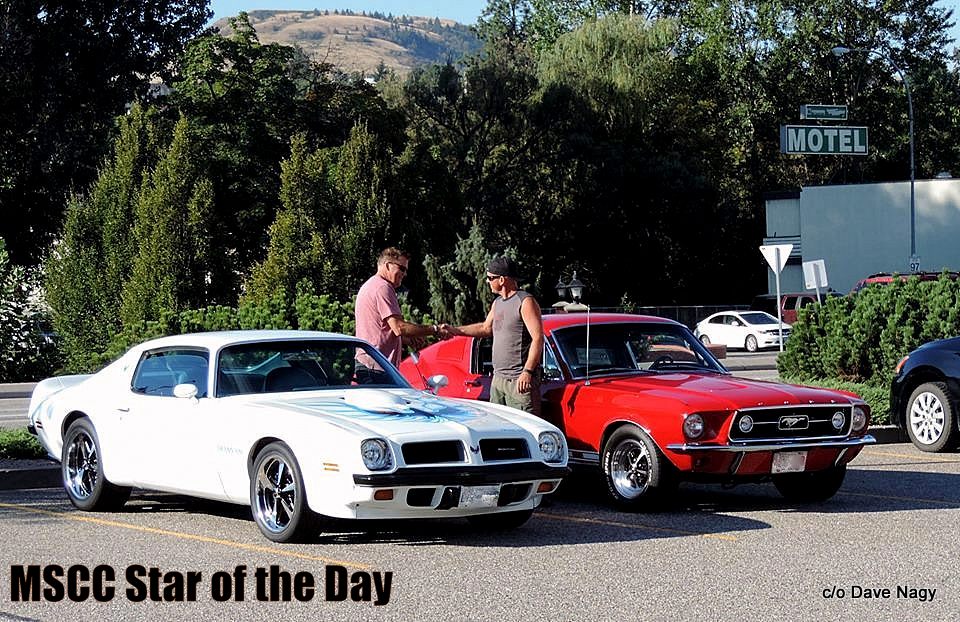 MSCC AUGUST 25 STAR OF THE DAY: IF FORD AND GM GUYS CAN GET ALONG CAN WORLD PEACE BE FAR BEHIND?
Car guys tend to focus on cars more than team sports but in reality, they're part of the biggest team sport in the world.
'Brand loyalty is the driving force behind the automotive world whether you're talking about new cars or classic iron because traditional car guys wear their Ford, GM or Mopar badges with honor.'

The rivalry definitely extends to the street and strip and occasionally an impromptu boxing ring.
That's why these two guys are the MSCC Star of the Day because if Ford and GM guys can get along can world peace be far behind?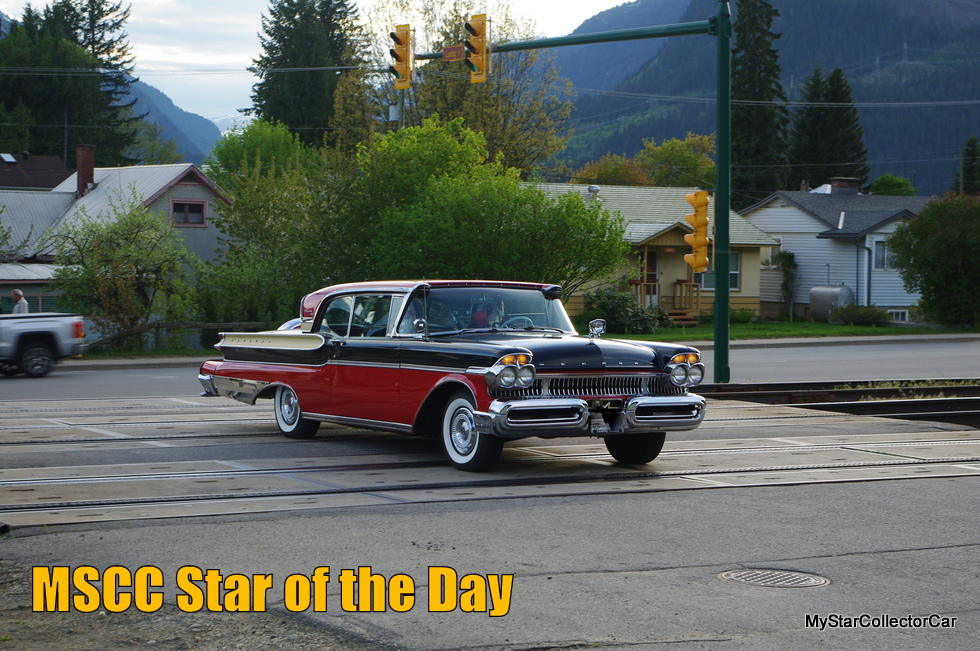 MSCC AUGUST 24 STAR OF THE DAY: '57 MERCURY TURNPIKE CRUISER—IN YOUR FACE 50S COOL
There are two schools of thought on the late 50s era for cars.
Some observers think 50s automotive style is way over the top—more of a punch line than an exercise in taste.
People like that have no automotive soul consequently their opinion is irrelevant.
This MSCC Star of the Day '57 Mercury Turnpike is a perfect example of in your face 50s cool for guys with a real automotive soul.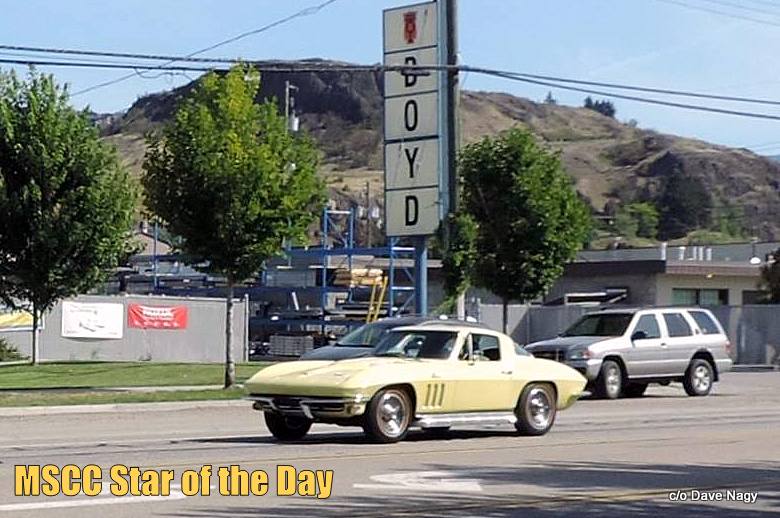 MSCC AUGUST 23 STAR OF THE DAY—A CLASSIC  VETTE AND AN OPEN ROAD BECKONS FOR A REAL DRIVING EXPERIENCE
Most new cars are pretty uninspiring.
'Maybe that's why they're racing to develop a self-driving car because there's so little inspiration found behind the wheel of a brand new Nissan or Subaru.'
It's a different story with a classic.
This MSCC Star of the Day Vette shows how the open road beckons for a real driving experience.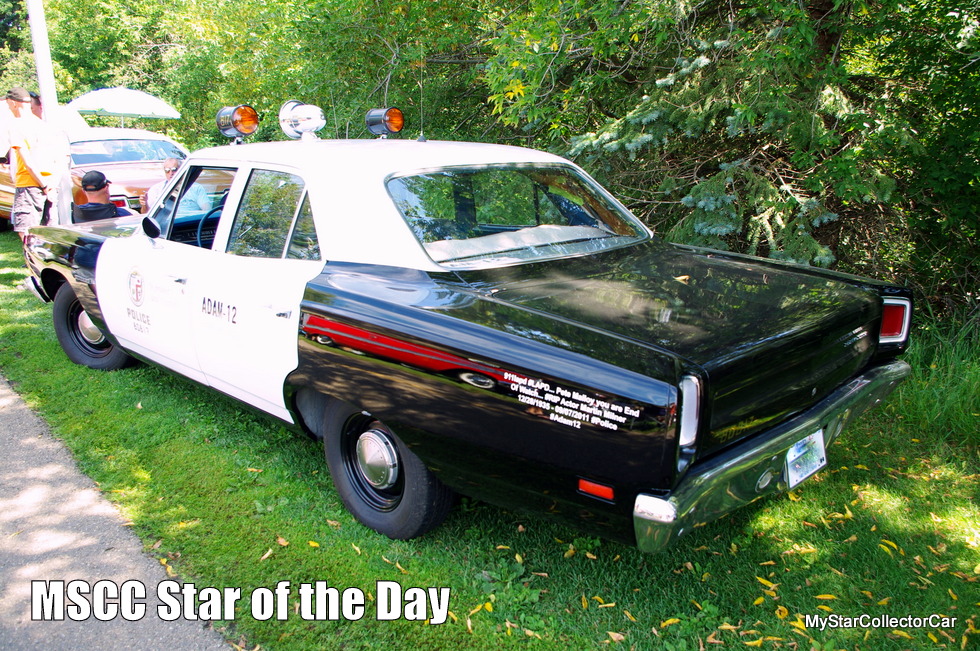 MSCC AUGUST 22 STAR OF THE DAY: 1-ADAM-12—END OF WATCH FOR PETE MALLOY  
Vintage police cars are becoming a blue chip stock investment in the car hobby.
'The key is to find an actual ex-police car to restore—not unlike the difference between an authentic AAR Cuda and a tribute AAR Cuda.'
There are exceptions like a tribute Andy Griffith Mayberry police car or a tribute Broderick Crawford Highway Patrol car because these were props, not police cars.
This MSCC Star of the Day Plymouth Belvedere is a very cool tribute to Marty Milner—aka Pete Malloy on TV's Adam 12.  
CLICK HERE to Like us on Facebook
CLICK HERE to Follow us on Twitter
CLICK HERE to Follow us on Pinterest