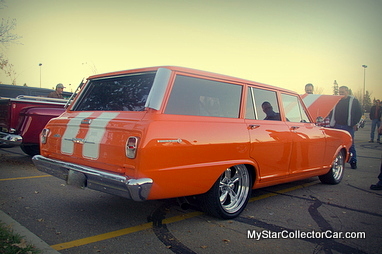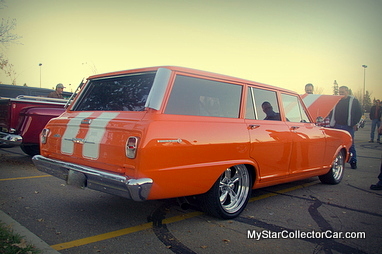 It is pretty hard not to notice a bright orange 1962 Chevy II station wagon.
Even if it was a stock color, they are a pretty rare sight, so we took immediate notice of Glenn Cain's resto-modded compact wagon.
Glenn passed his driver's test in a Chevy II back in 1973 and any car that was responsible for a car guy's first pilot license will always have a special place in their hearts.
It is a rigid law of the land for car guys.
Special enough in Glenn's case to seek out a Chevy II wagon at a later point in his life when he could take one and create a street monster with huge curb appeal. Glenn's father found the car for him and Glenn drove it all winter in his first year of ownership.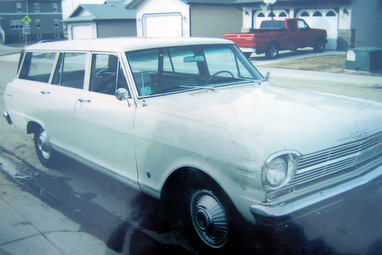 That would be the last hard duty for the car because Glenn had other plans for his little Bowtie wagon. He used a 327 block and heads from a Massey Ferguson combine/donor to build a solid power base for his Chevy II.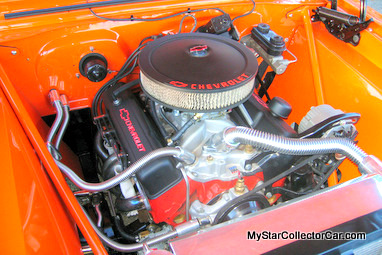 The original three-on-the-tree has been replaced by a muscular Borg-Warner four speed that now shifts from the floor. A Ford nine-inch rear end handles the massive torque from the beefed-up Chevy small block.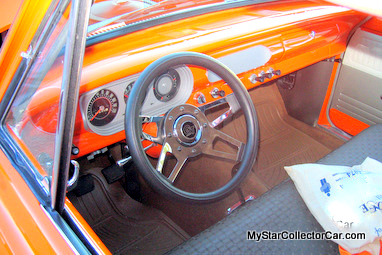 Four-wheel discs and a front- end upgrade ensure that the little wagon can stop and turn with the best of them.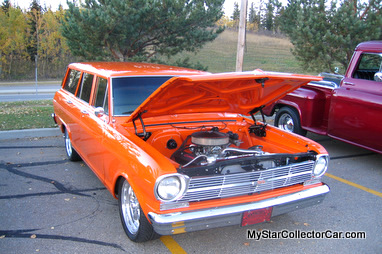 The entire process was done to very high standards that have given 21(and counting) 1st place trophies to Glenn over the past four years since its completion.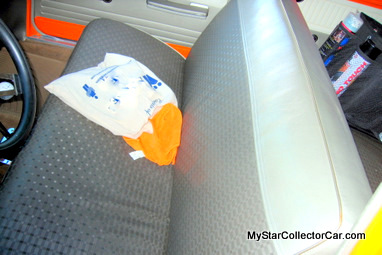 The car is also a TV star– it was featured on The Food Network in a fake drive in scene. An appearance in Super Chevy magazine is also part of Glenn's famous car's history.
It won the 2007 Powerama Show in Edmonton, Alberta Canada in a field of 640 cars, so it runs with the big dogs at every major car show.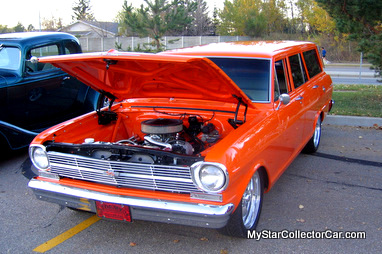 But mostly it is Glenn's pride and joy because, no matter how many shows it wins, his Chevy II is a huge part of his car guy dreams from the past.
A high school crush with a very happy ending
Jim Sutherland
Many more happy endings at– https://www.mystarcollectorcar.com/2-features/stories.html