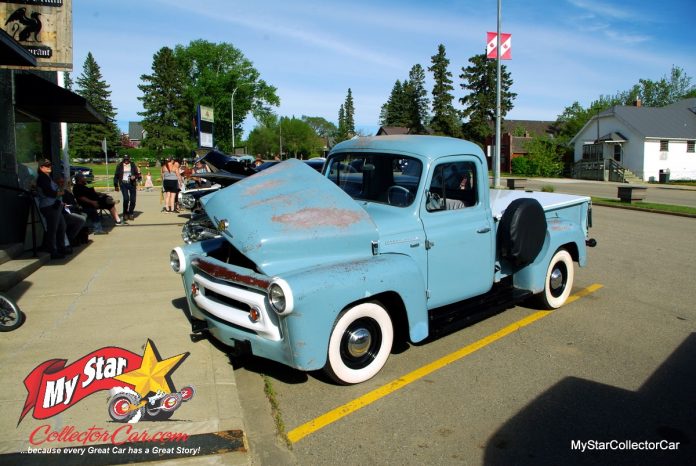 40 years is a long banishment sentence for any vehicle because the passage of time is murder on vintage vehicles, particularly if the timeout is an uninterrupted stint.
Randy Ball discovered a 1956 International Harvester S-100 Series pickup truck in a barn last year and decided to revive the old workhorse after its 40-year hiatus from the road. The original 6-cylinder engine was still in the truck and reputed to be a rebuild shortly before it went into a lengthy storage.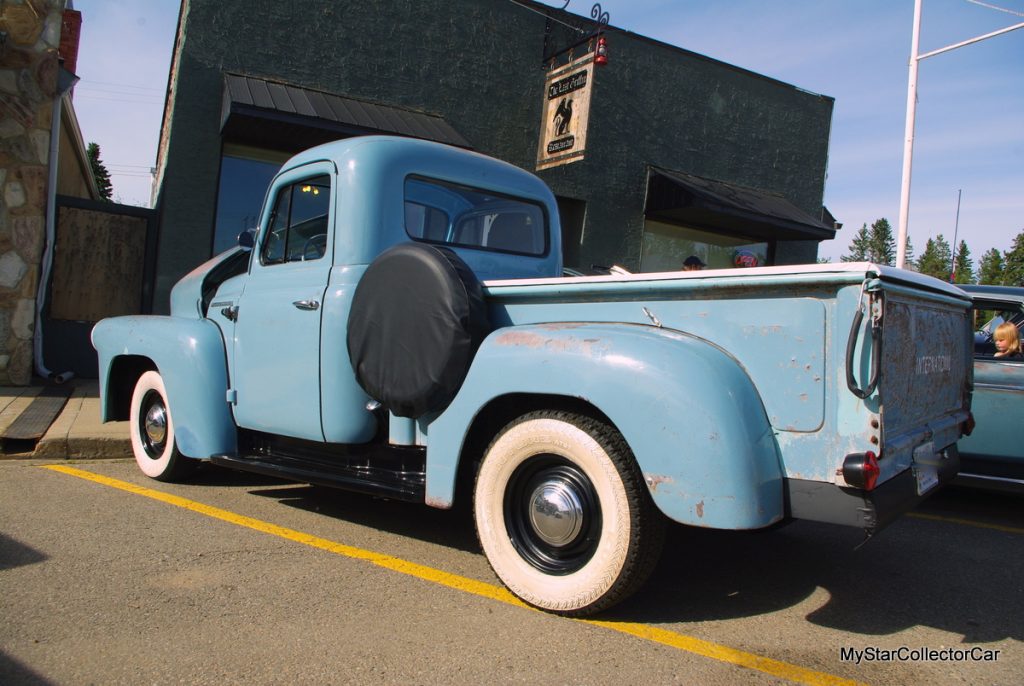 The hopes for an original engine in the IHC was dashed when Randy discovered it was locked up after four decades without a start, so he headed in another direction, but decided to stay within a budget in the finest tradition of old school car guys.

Cost-effective vehicle projects from a bygone era included several donor parts in the mix, a car guy philosophy embraced by Randy over the past year before he reintroduced his '56 IHC to the street. For example, the six-banger under the hood came from a 1966 Mustang and is mated to a Ford three-on-the-tree manual transmission.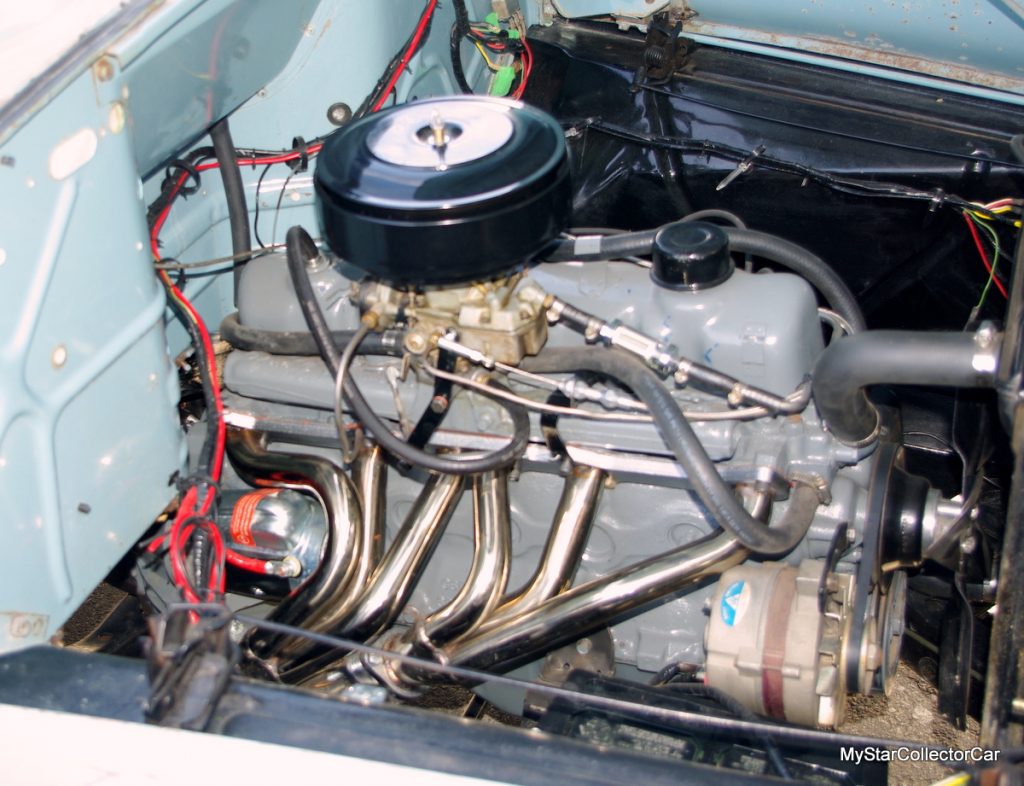 Randy wanted a practical solution to his powertrain issues and found it when he transplanted an engine/tranny combination from the Blue Oval gang because it gave the truck better overall performance at an affordable price tag.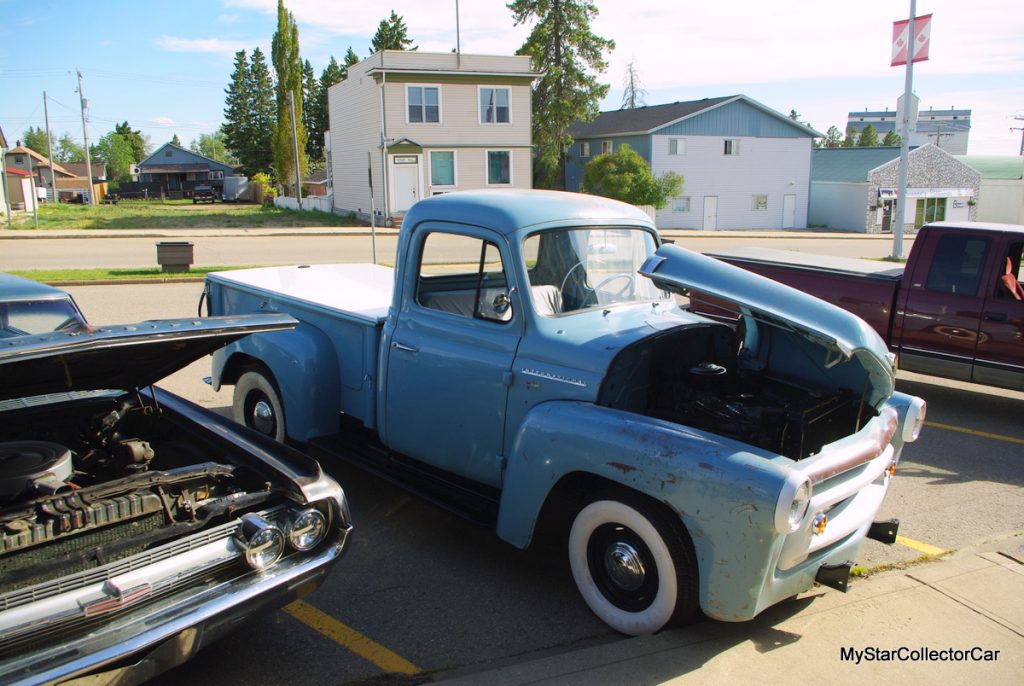 The switch required an upgrade from a 6-volt to a 12-volt electrical system, including the Mustang engine's alternator system. One of the add-ons was a vintage 8-track player, an aftermarket item that Randy was able to fix because he is one of the few 8-track repairmen left in the world.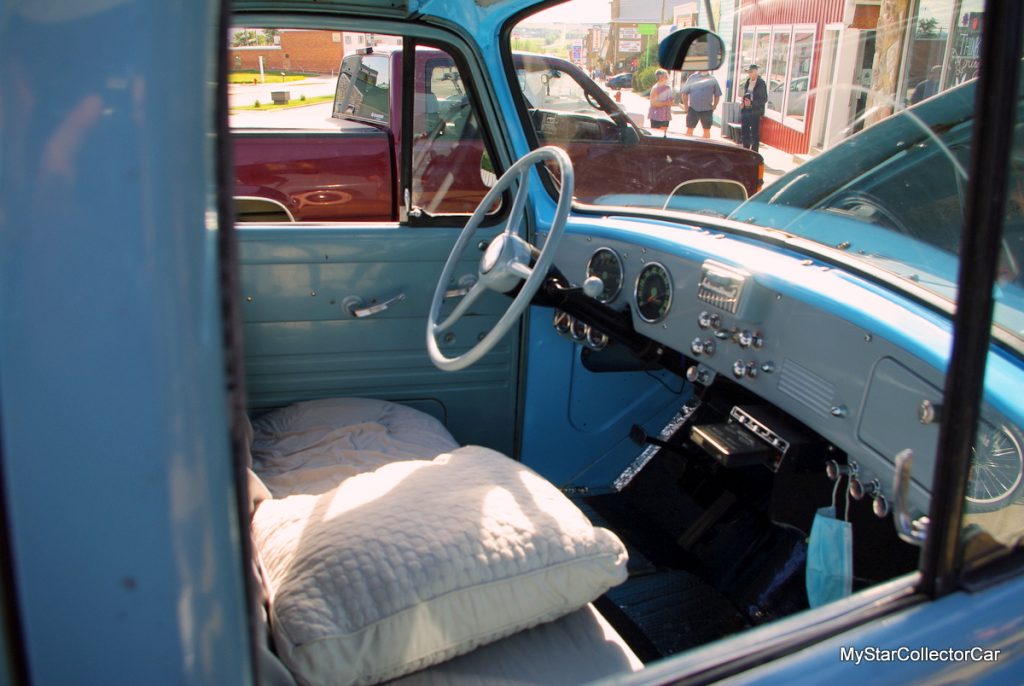 The truck's seat is a combination of old and new, with its original seat back joined with a donor seat bottom from a 1993 BMW. Randy explained the bottom portion of the front seat was a mess after mice had inhabited it over the past 40 years and left their calling card in the form of a strong odor and damage beyond repair. His solution was simple and practical: get rid of the offending seat part.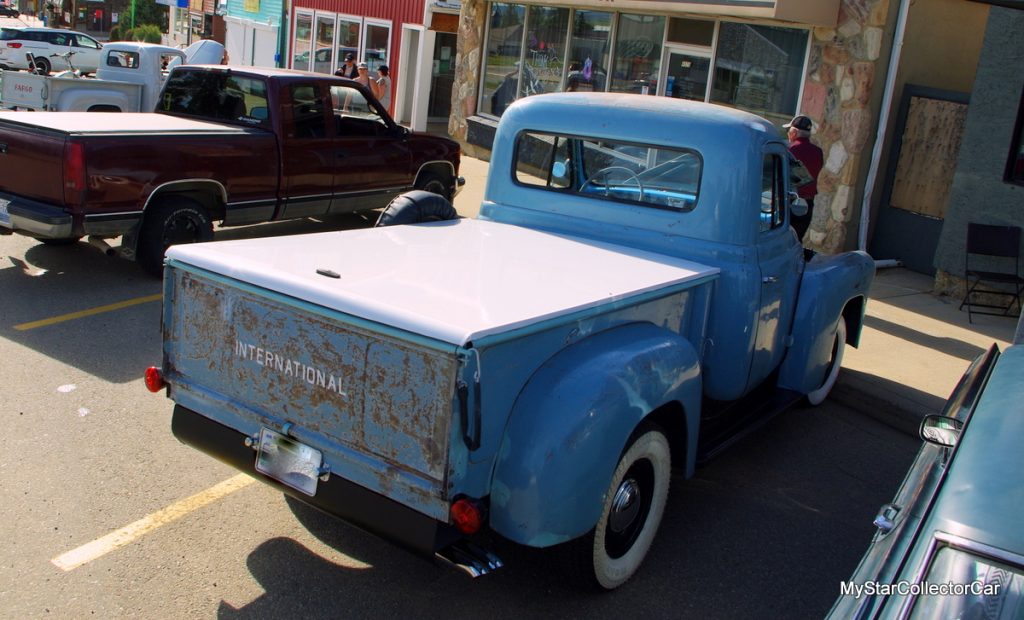 Randy was concerned about the truck's factory gear ratio (very low) and functionality of its original emergency brake system, so he swapped out the '56 International Harvester's original rear end for a 1978 Mercury 9-inch rear end that offered working e-brakes and a better gear ratio.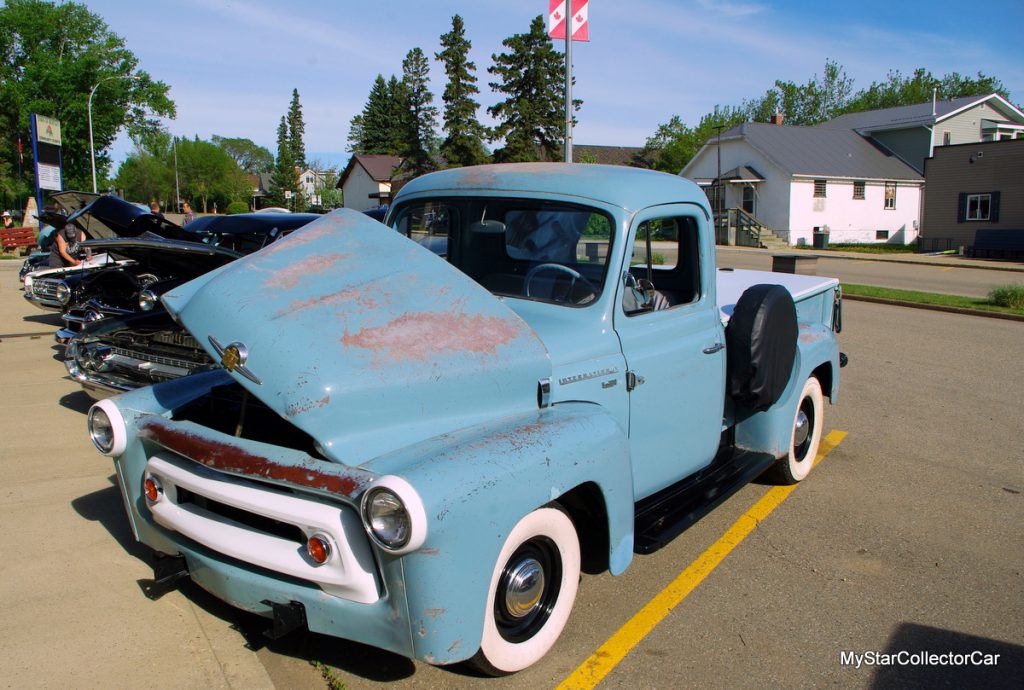 The swap also included the '78 Merc's gas pedal in the mix.
Randy decided to add a rear box cover to his truck and was able to custom-fit a cover to the bed, plus he was able to use the trim pieces for his rear roll pan.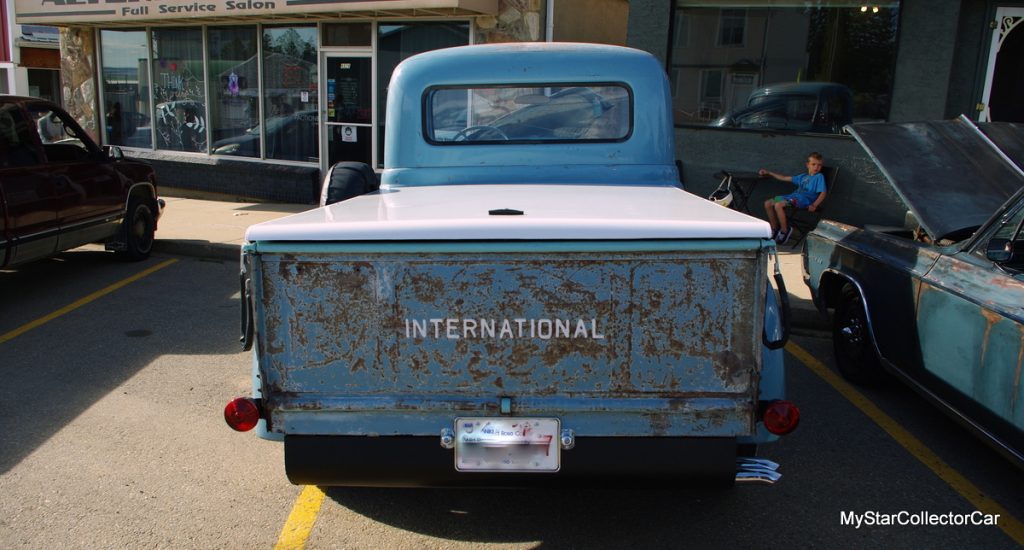 IHC headlight rings are extremely scarce, so Randy improvised and used early 1950s Ford rings on his truck project. He also painted the wide whitewalls on his tires.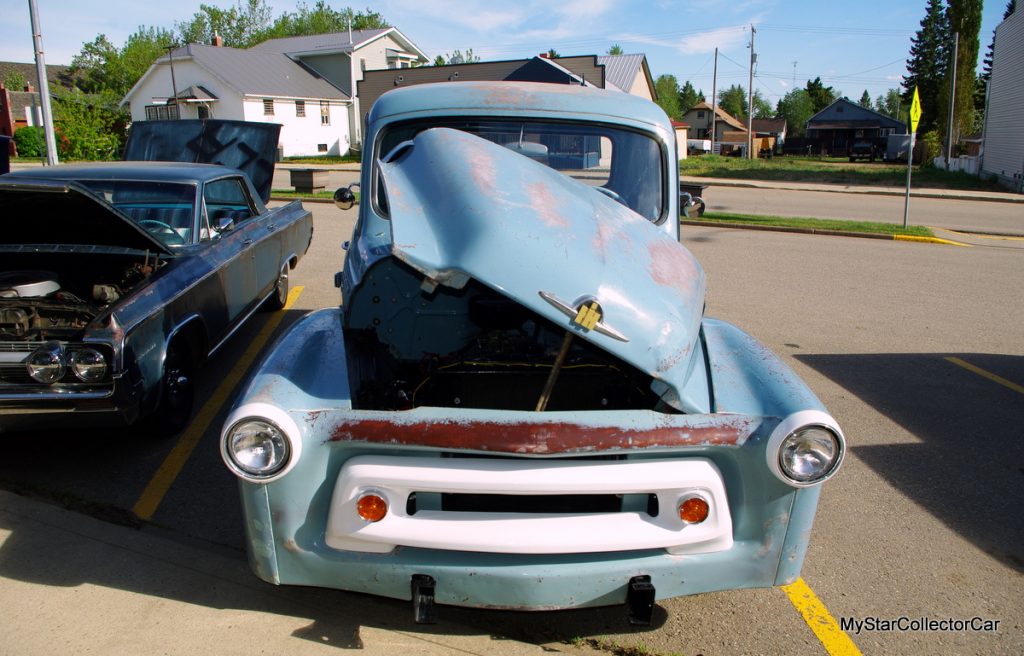 Randy considers his 1956 IHC truck to be a project in the works, with one eye on the cost factor during the process in the finest tradition of old school builders.
BY: Jim Sutherland
Jim Sutherland is a veteran automotive writer whose work has been published by many major print and online publications. The list includes Calgary Herald, The Truth About Cars, Red Deer Advocate, RPM Magazine, Edmonton Journal, Montreal Gazette, Windsor Star, Vancouver Province, and Post Media Wheels Section.