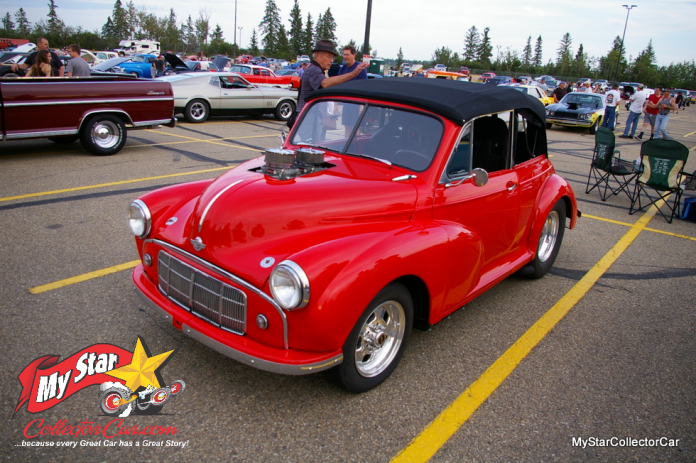 Chuck Grote was a teenaged car guy with a simple goal in the late 1950s: drive hot cars and look cool in the fast lane.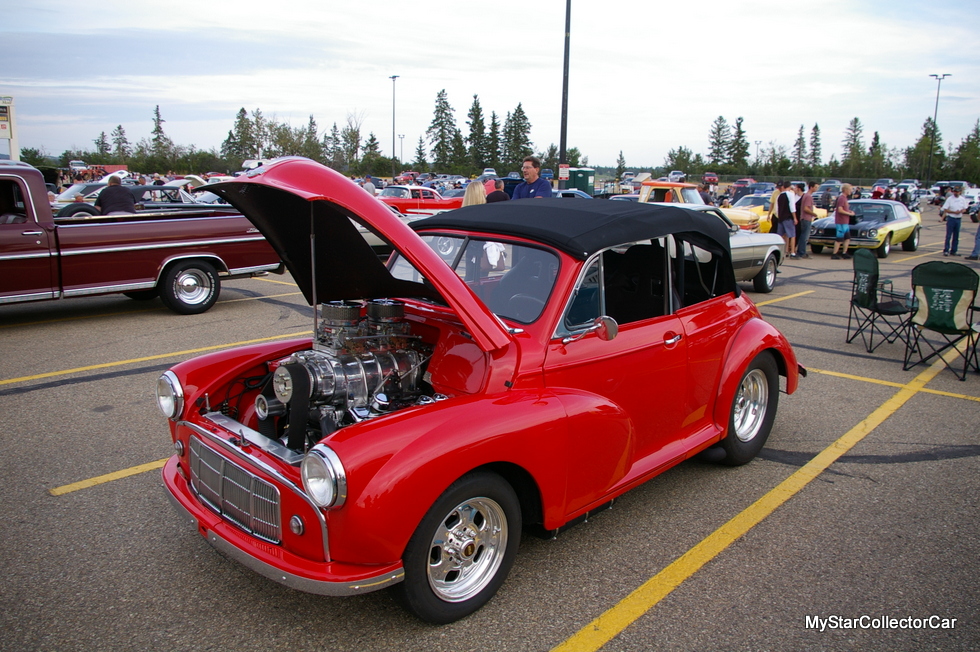 Chuck's signature car during his wild and crazy car guy years was a 1950 Morris Minor convertible that had a 283 Corvette small block shoehorned under its hood. Chuck believes the 283 was the first crate engine in his town and he turned his first Morris Minor into a local legend on the street.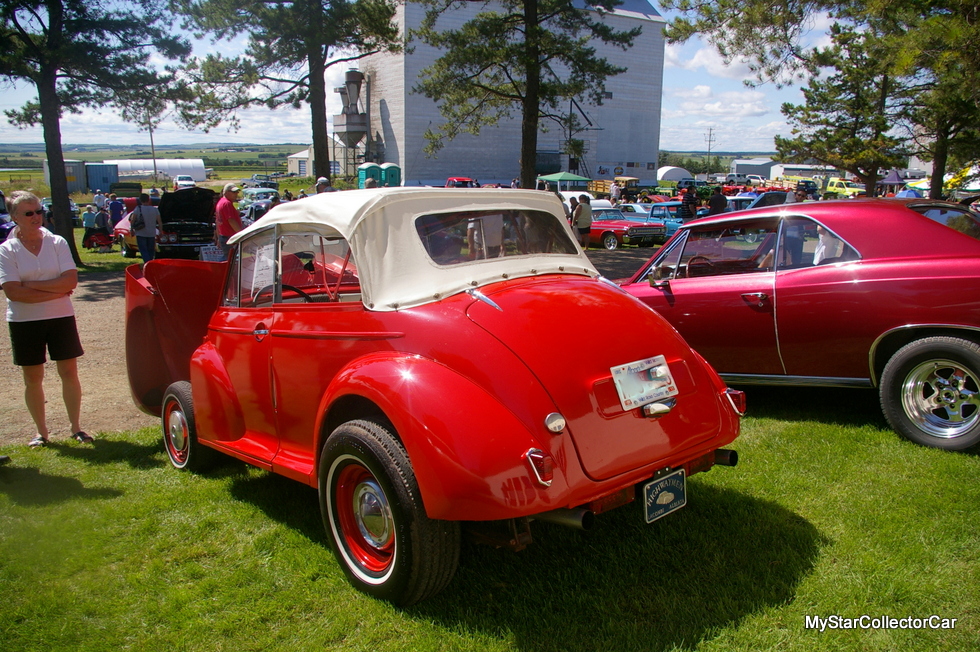 The cutoff point for vintage car shows was 1948, so Chuck added two years to his 1950 Morris Minor's age to comply with their car show organizers' manufacturing date requirements. Chuck mentioned the age difference has rankled a few Morris Minor purists who are quick to point out the cosmetic differences between a 1948 Morris Minor and a 1950 Morris Minor — but Chuck was undeterred by their nerdish observations.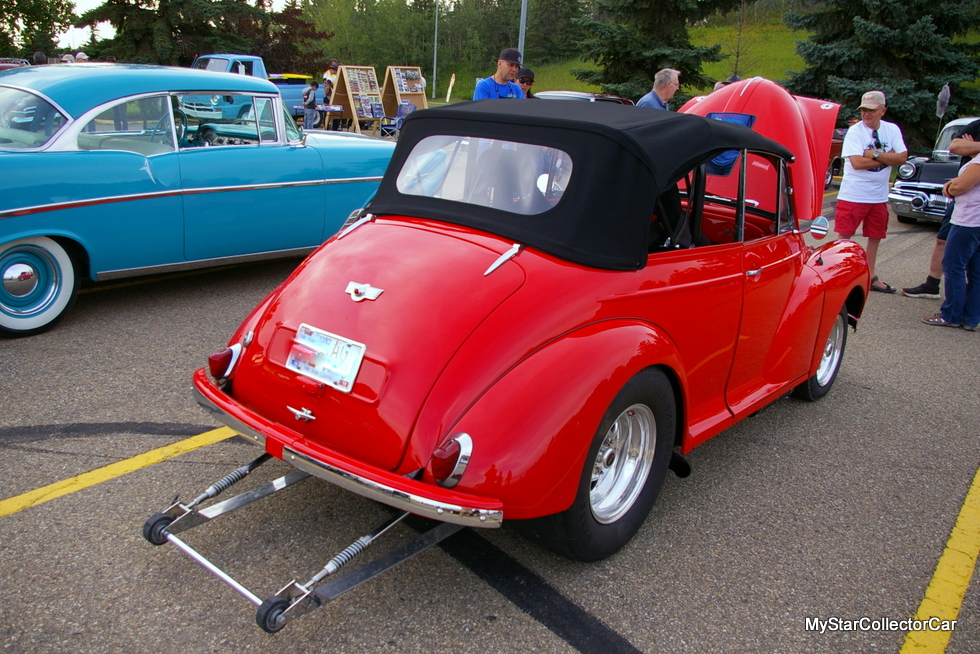 Eventually Chuck parted ways with his hot rod Morris and moved into a different phase of his life. However, he never forgot about his Morris Minor and knew where to find it. Unfortunately, the car's current owner had no inclination to become its former owner because the Morris convertible had been a part of his family for several decades and built very fond memories with them.
In fact, the car was used as a wedding car for the current owner's family and they did not want to see their beloved Morris Minor leave the family.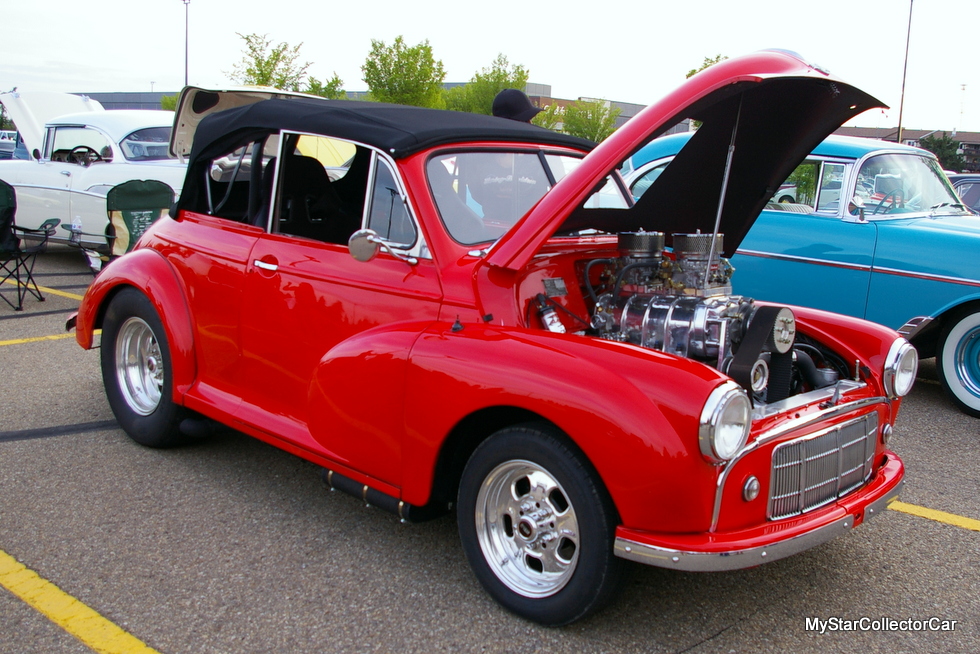 Chuck could see their point and decided to build another Morris Minor convertible. He bought his second 1950 Morris Minor convertible in the early 1980s and used a late model (at the time) Chevette write-off as a donor car.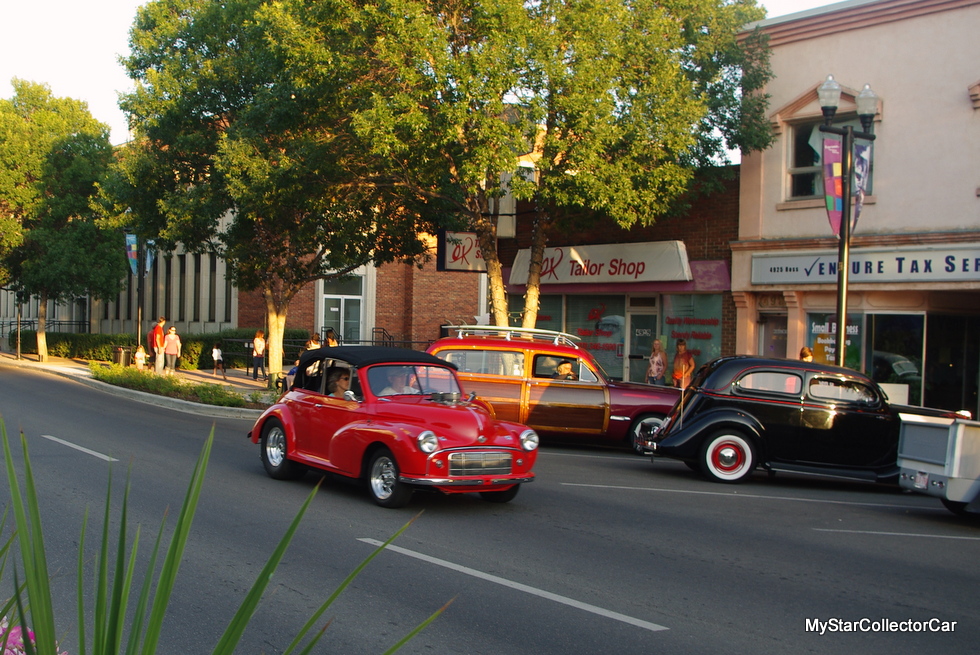 Chuck's Morris Chevette conversion on his Morris was a solid performer for a car guy who had spent plenty of time building track monsters and had nothing left to prove to the hot rod fraternity about go-fast machines. Chuck labeled his car as "a good little runaround car".

But eventually Chuck wanted to build the little Morris resto mod into a more beastly version and decided he "might as well make it exciting", in his words.
Mission accomplished for Chuck because his reworked Morris Minor convertible now sports a blown 383 Stroker small block, complete with a supercharger that was used on legendary Funny Car driver Ken McLean's car in the 1970s and was on a shelf for about 25-30 years.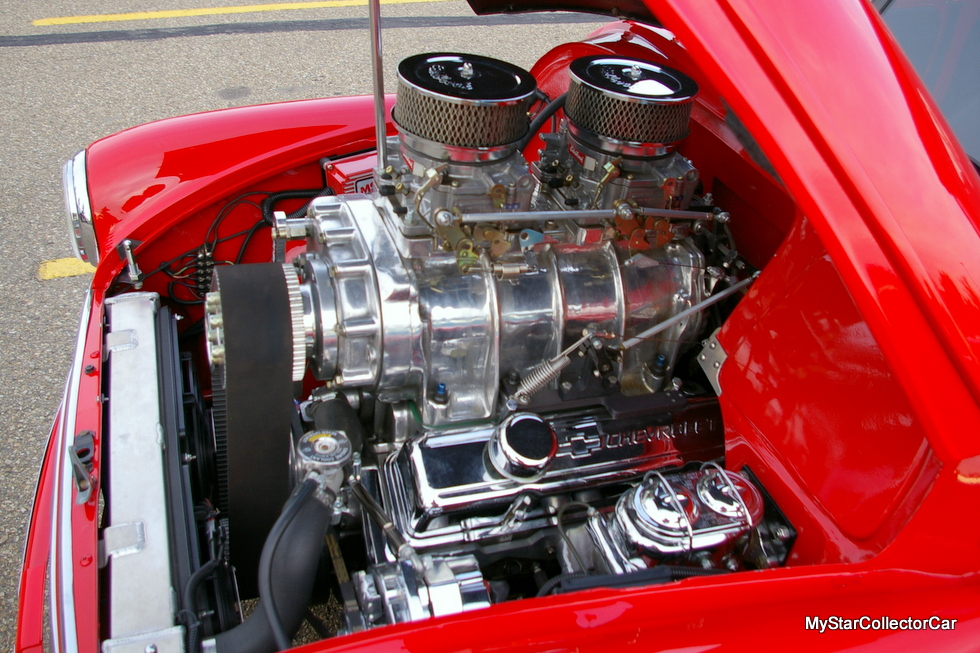 The blower had been rebuilt prior to its long storage period and became an important component of Chuck's second Morris Minor project.
The engine was built to meet Chuck's "more-power" standards and is now connected to an aftermarket performance version of the 700 R-4 GM tranny, along with a 9-inch Ford rear end.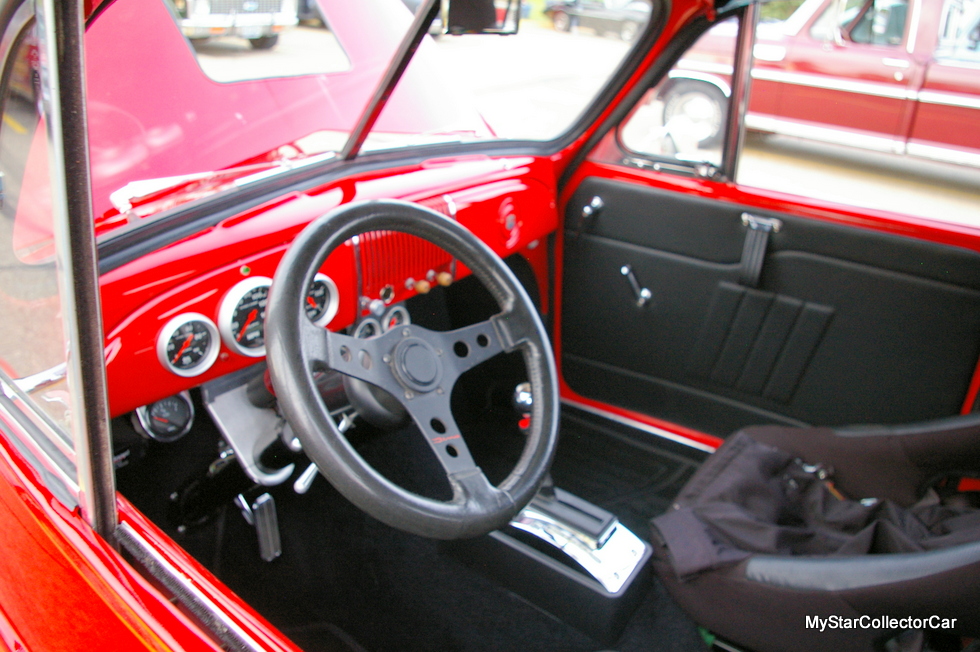 The wheelie bars on the back are functional and likely necessary if Chuck chose to take his Morris to the track. However, the Morris convertible is a street car because Chuck enjoys every opportunity to drive his car on the road.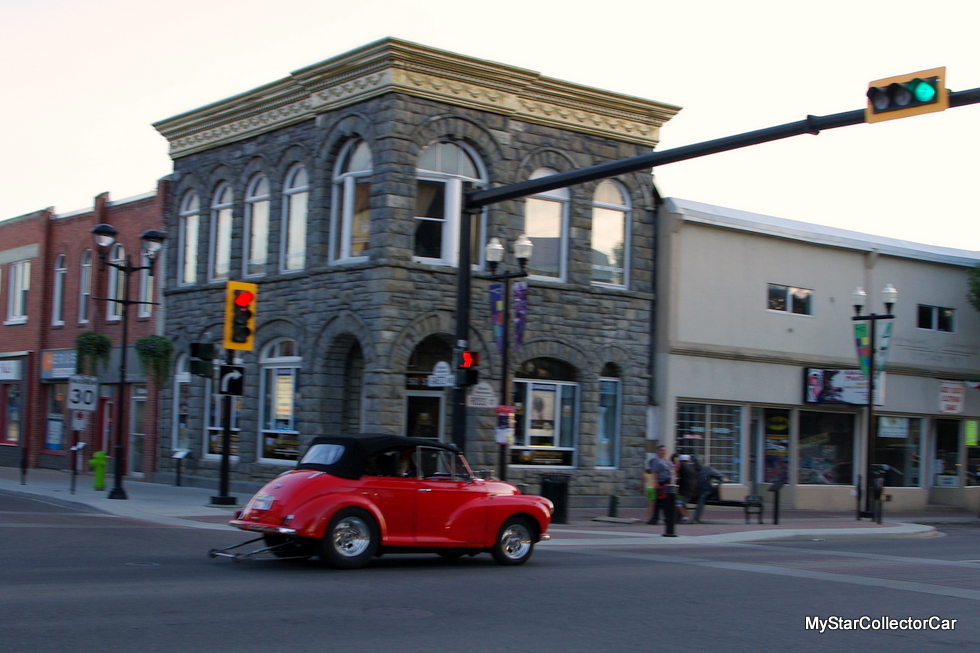 Chuck finds the car to be a comfortable fit and very drivable on the road. He enjoys its ability to handle modern traffic — even though it could blow away the competition on the street. These days Chuck chooses a more leisurely pace in his hot rods and his Morris Minor is a good fit for him.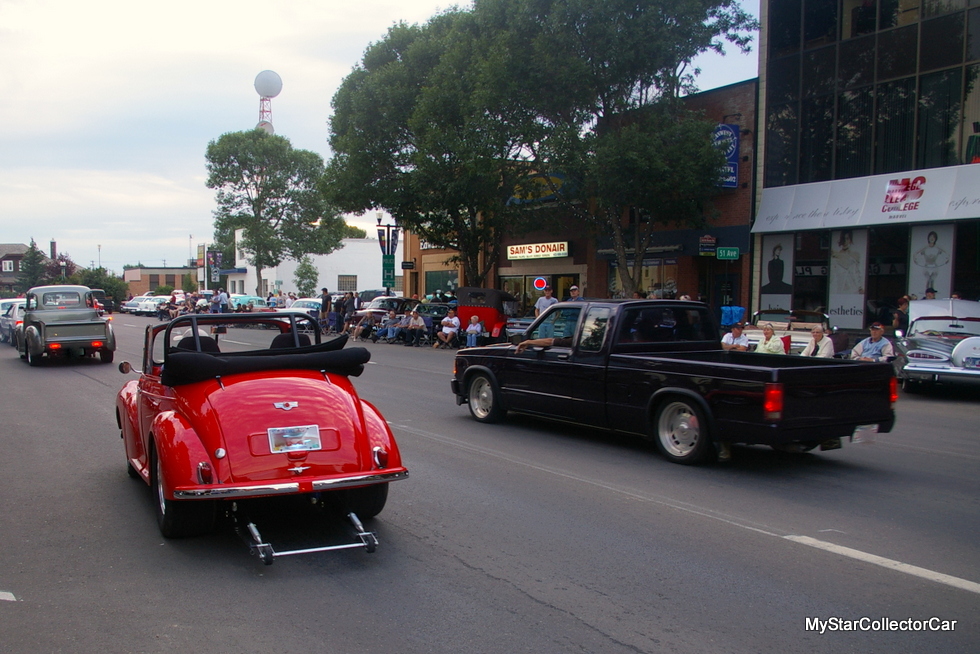 BY: Jim Sutherland
Jim Sutherland is a veteran automotive writer whose work has been published by many major print and online publications. The list includes Calgary Herald, The Truth About Cars, Red Deer Advocate, RPM Magazine, Edmonton Journal, Montreal Gazette, Windsor Star, Vancouver Province, and Post Media Wheels Section.