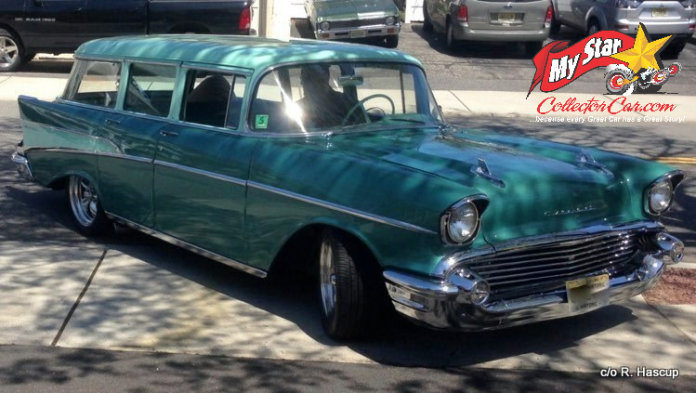 The legacy car (or truck) is one of the best stories you can get in the car hobby because of the strong family connection.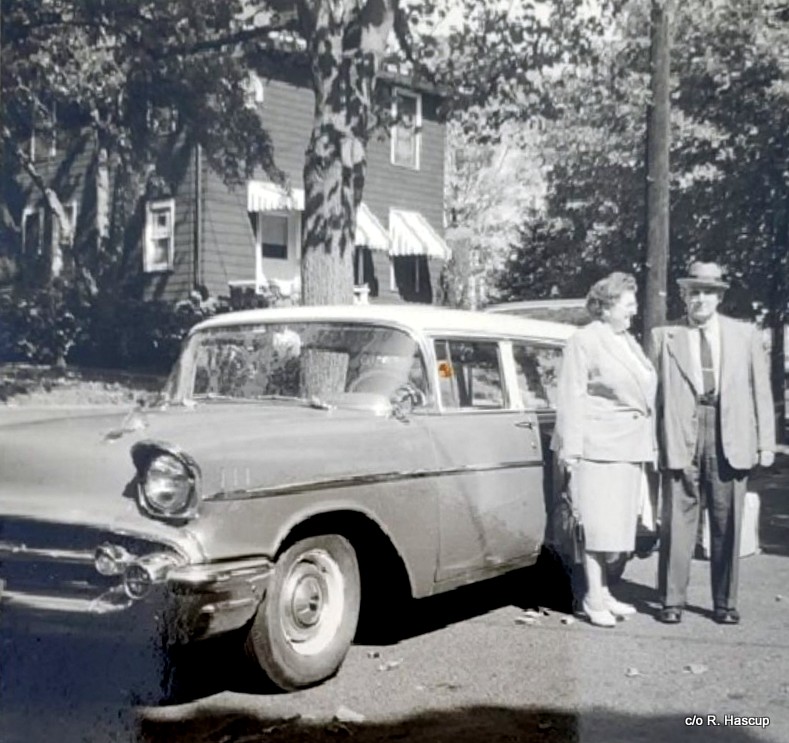 Ryan and Rob Hascup are brothers and co-owners of this 1957 Chevrolet station wagon – they own this classic long roof because of its link to their uncle. Ryan explained the history behind the 63-year-old wagon: "The 1957 Chevy 210 wagon was originally purchased by my Uncle Rudy brand new in 1957. it was originally a straight-6 engine with a 3-speed manual transmission on the column (3-on-a-tree). He owned it until 2001 when he passed away and the car was in service to him until around 1980 when he parked it in his garage and left it there."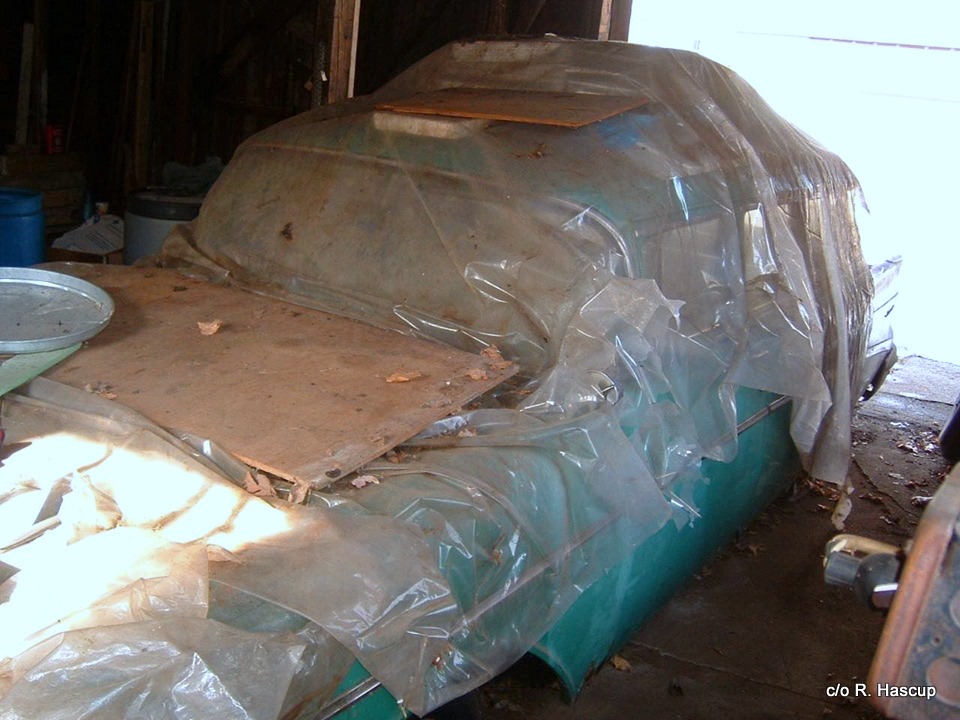 Ryan and Rob knew this car was a keeper because of its link to their uncle: "This was his first brand new car so it held a special place in his heart — such an iconic year for the Chevy".
This was a working vehicle under Uncle Rudy's watch: "He drove it all the time, even taking it on a road trip with his parents in 1962 from Maywood, NJ(his hometown) through the Blue Ridge mountains and all the way down to Daytona Beach, Fla. in 1969".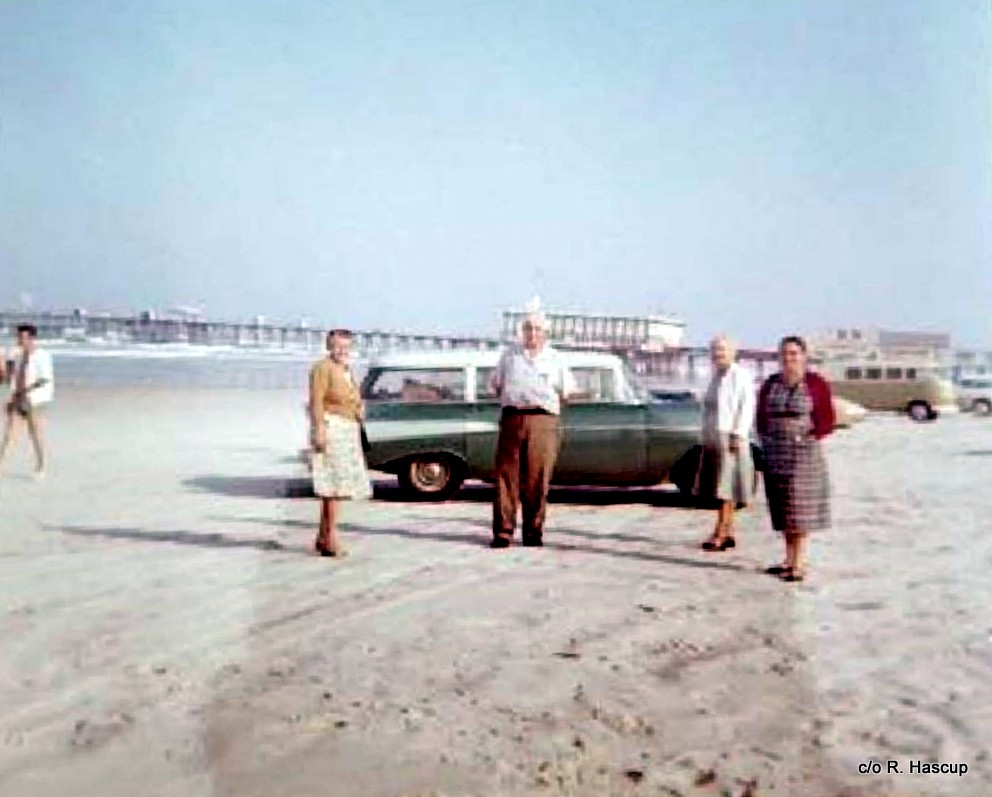 The Chevy wasn't bulletproof because the factory six was long gone and the paint needed work: "I'm assuming the motor decided to give out, and Sears Roebuck had replaced it with another straight 6. At some point, he decided a repaint was needed and quite often bragged about his $19.95 Earl Scheib paint job".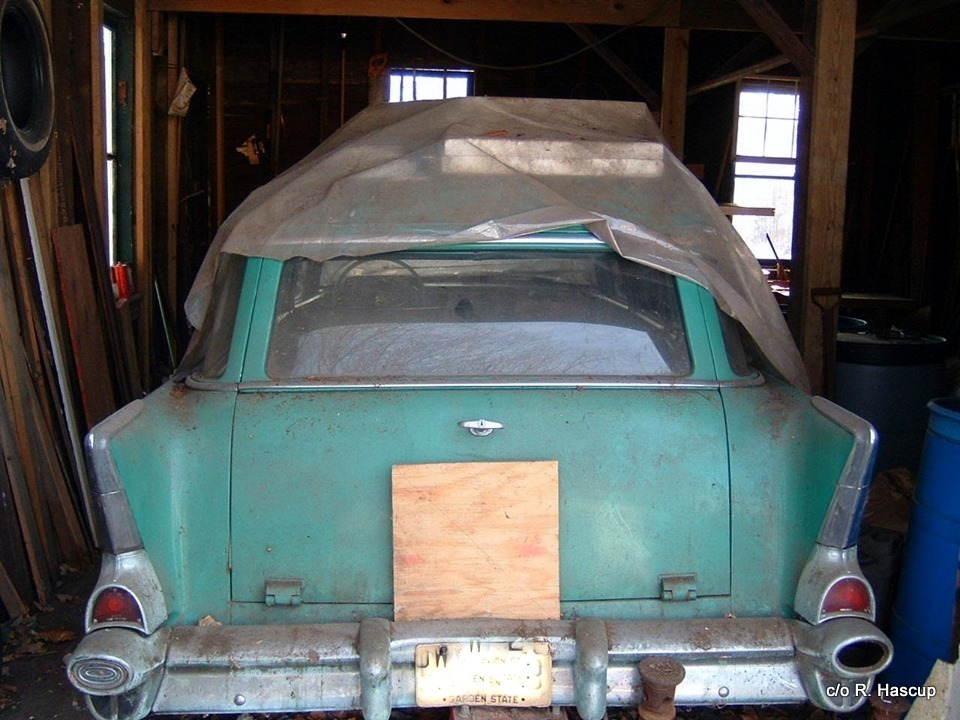 There was a succession plan for Uncle Rudy's wagon: "After my uncle had passed in 2001, my aunt was left with quite a bit to handle. The car was always a topic of conversation between both my uncle before he passed, and my aunt as far as being contenders for it".
The Hascop brothers stepped up in a big way: "My brother Rob and myself were always into cars, and Rudy loved telling us about it whenever the topic arose but the '57 Chevy wasn't the only thing he kept — there was a lot of cleaning up to be done and things to be sorted through. Our Aunt Catherine had made the decision to hand Rob and me the keys in 2005".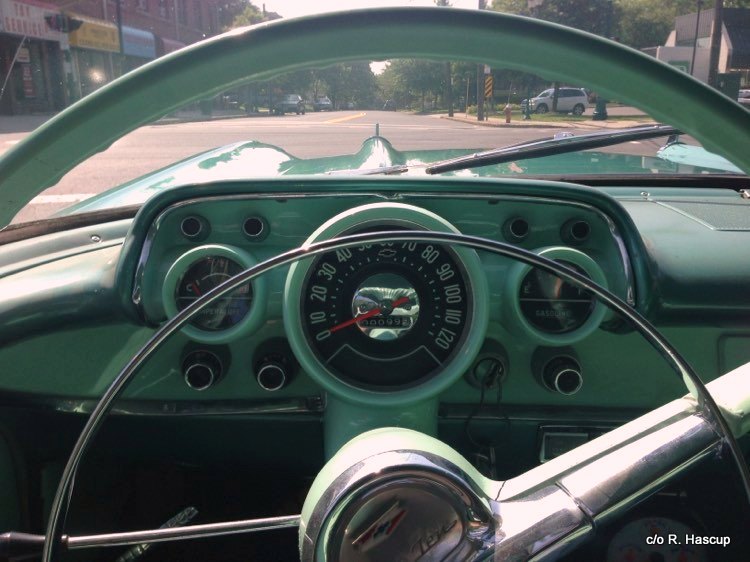 The Chevy was far from factory mint: "We soon after began the 4-year restoration. There was a lot of rust and rot – basically floorboards and pillars were shot. We began breaking down the body and pulling the motor, knowing something bigger was going to be needed then the straight 6. We started by giving all the doors, fenders and hoods to our shop to get the auto body process rolling…then waited patiently for them to start on the body and chassis".
They tackled the mechanical side in a big way: "We upgraded the brakes to power with front discs; kept the manual steering; lowered it a little bit and added 17′ wheels with all new suspension. A 327 was added and a four-speed Muncie transmission went on the floor plus all gauges were rebuilt and the car finally got sprayed back to its 2-tone former glory".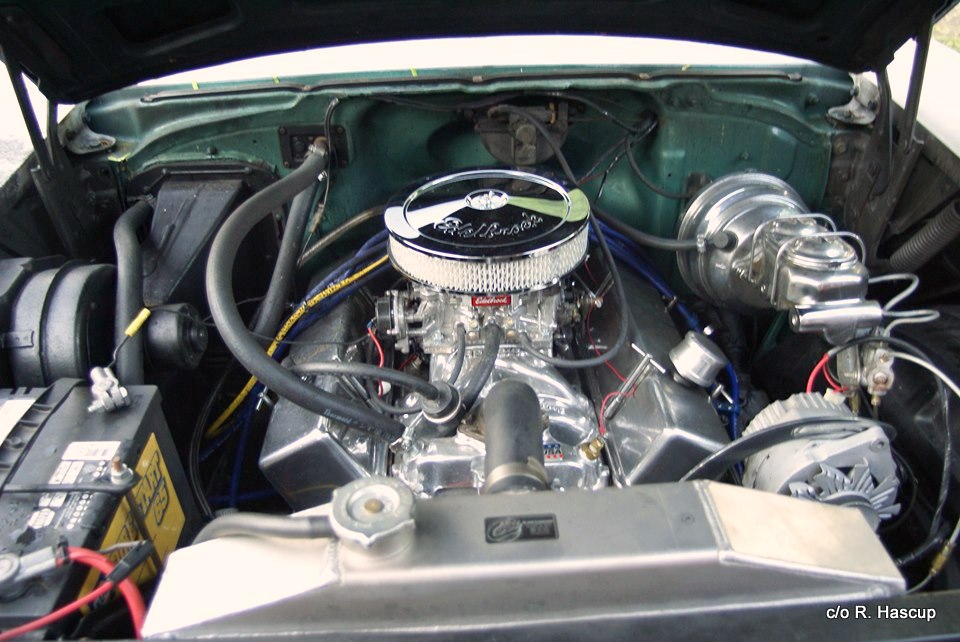 There were other added custom features: "Small touches like billet grille was added, 3rd brake light, all trim is original and polished, all new chrome all around, interior trim pieces all repainted with dash, and finally a semi-custom interior, sticking with the original bench seat".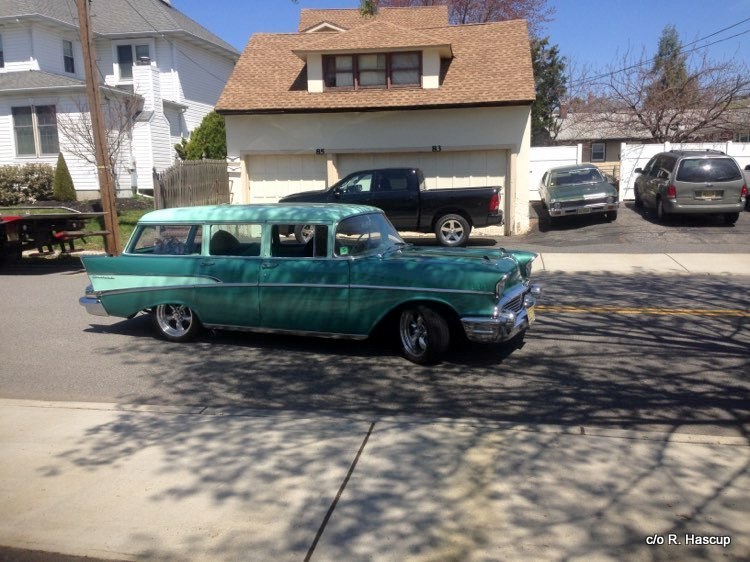 The Chevy lives a more casual life in 2020: "We basically just use the car for local shows and cruise nights. We wanted something that can both be driven and showed, enjoying it as much as we can — we basically are cautious with all our classics and maintain safe speeds".
The work on the '57 was worth the effort: "It's definitely a trip driving with the manual steering. the car just automatically draws thumbs ups everywhere we go. people are always commenting on it, and shocked that there is such family value attached to it as well. Haven't done any long road trips in it. we Just recently uncovered the Daytona Beach history. My aunt passed back in September of 2019 and the photos were found while cleaning out the house. so perhaps a road trip recreation will be in order in the near future".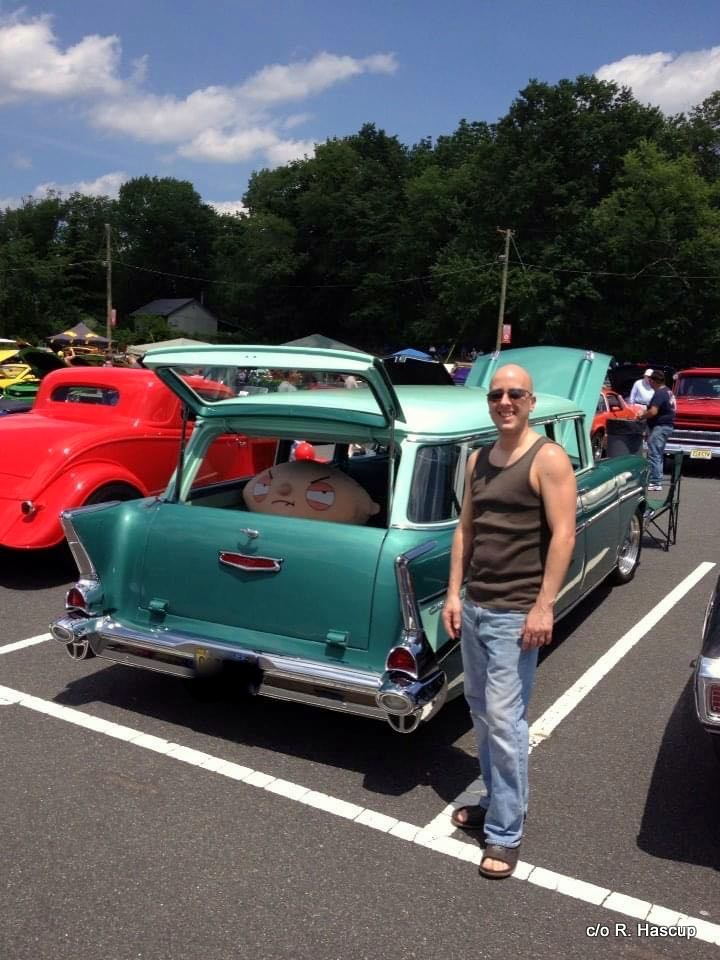 Ryan and Rob are clear on the future of the '57: "Just enjoy and maintain it".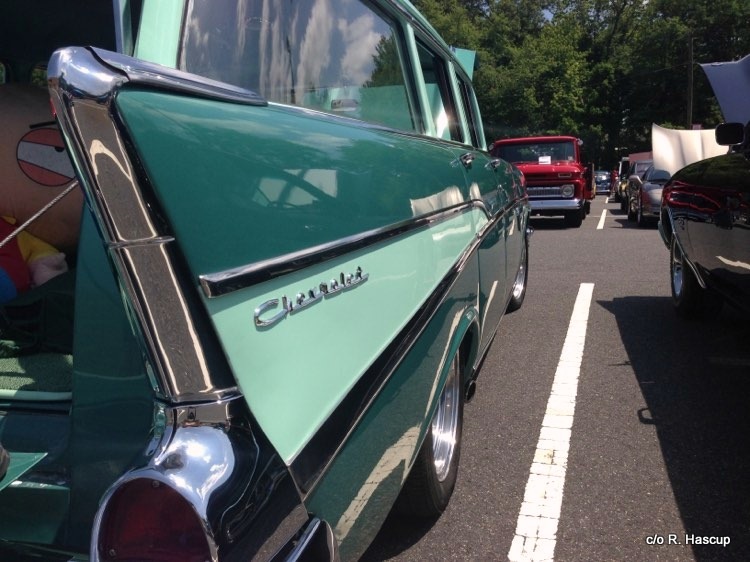 By: Jerry Sutherland
Jerry Sutherland is a veteran automotive writer with a primary focus on the collector car hobby. His work has been published in many outlets and publications, including the National Post, Calgary Herald, Edmonton Journal, Ottawa Citizen, Montreal Gazette, Saskatoon StarPhoenix, Regina Leader-Post, Vancouver Sun and The Truth About Cars. He is also a regular contributor to Auto Roundup Publications.
Please re-post this if you like this article.