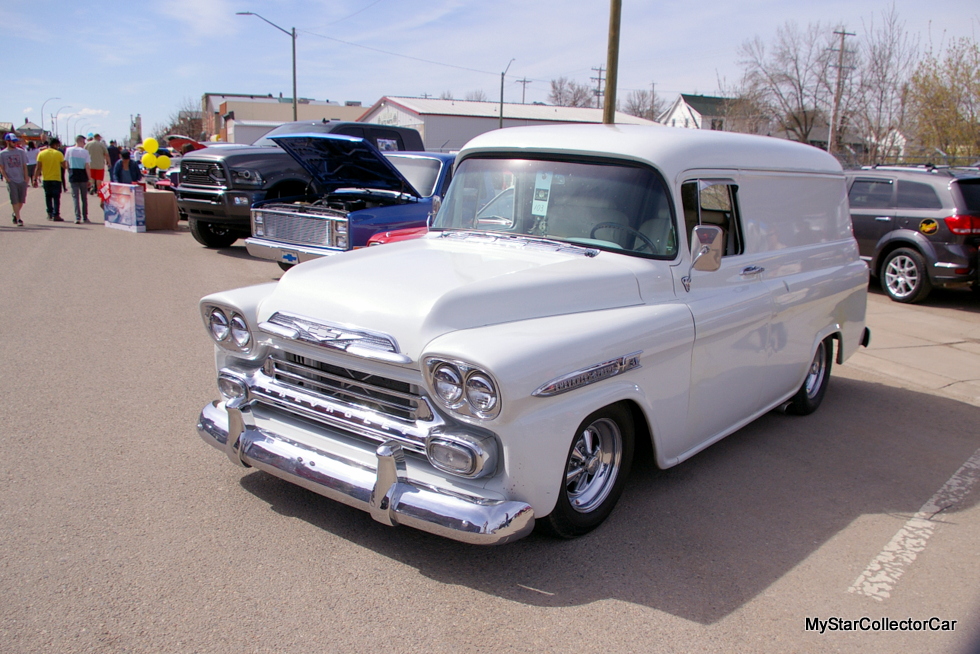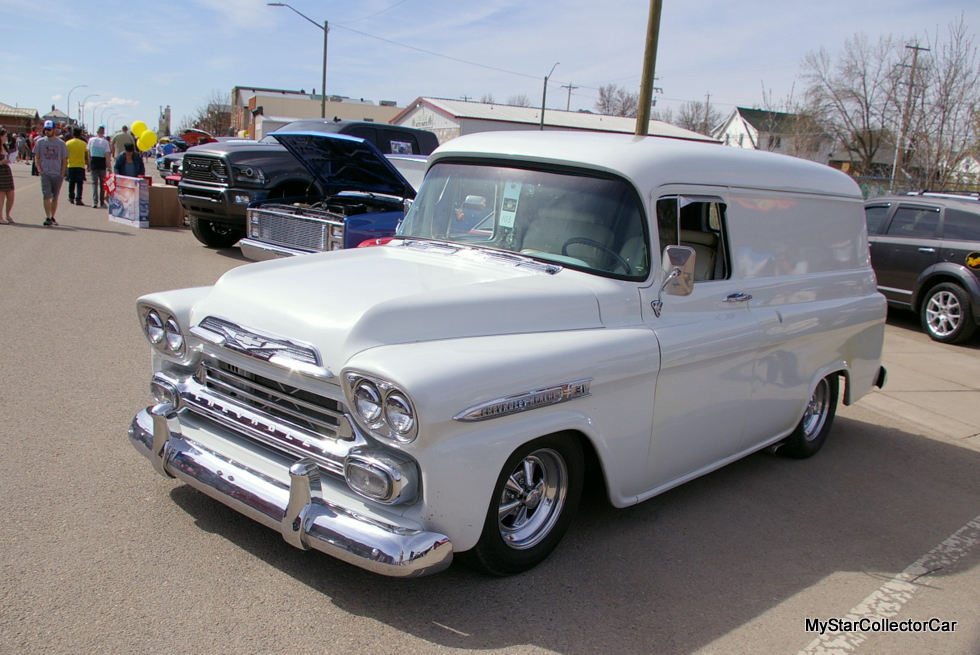 Roger and Mona Jubinville are the current owners of a stylish 1958 Chevy Apache panel truck with roots that go back 42 years to Roger's days as a single guy.
In fact, the Chevy panel was even a courting truck for Roger to convince Mona that she should have both Roger and his panel truck in her future plans.
It's pretty clear that Roger married the right woman because the three of them have been together for a long time-with no end in sight.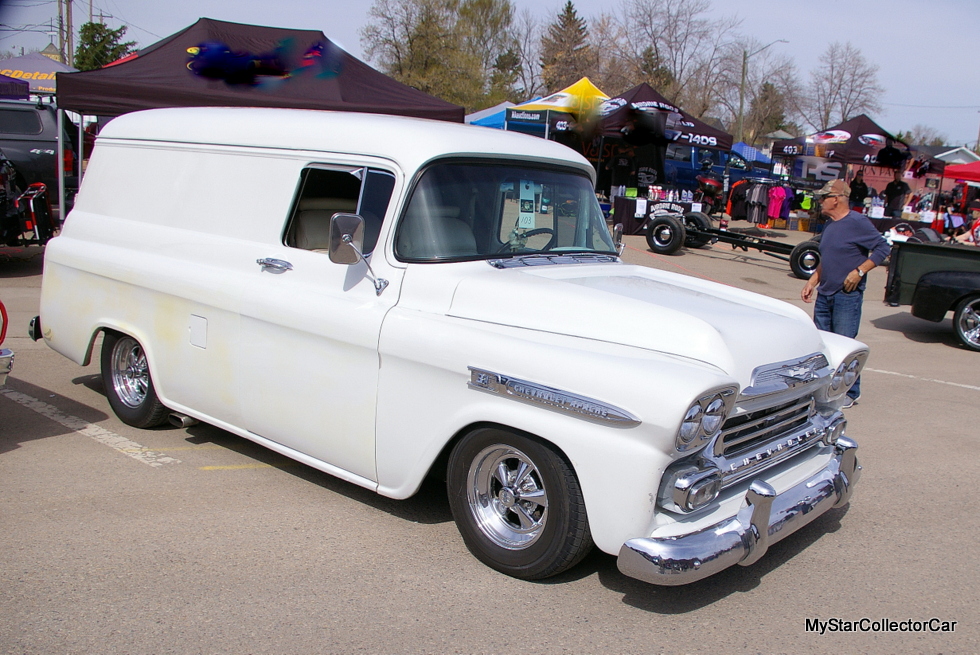 Roger said his panel was "rough when I got it" after its service as an electrical contractor's truck. Most panel trucks from a bygone era were owned by hard-working people who used them under pretty tough conditions and got rid of them when they could no longer keep the pace on a job.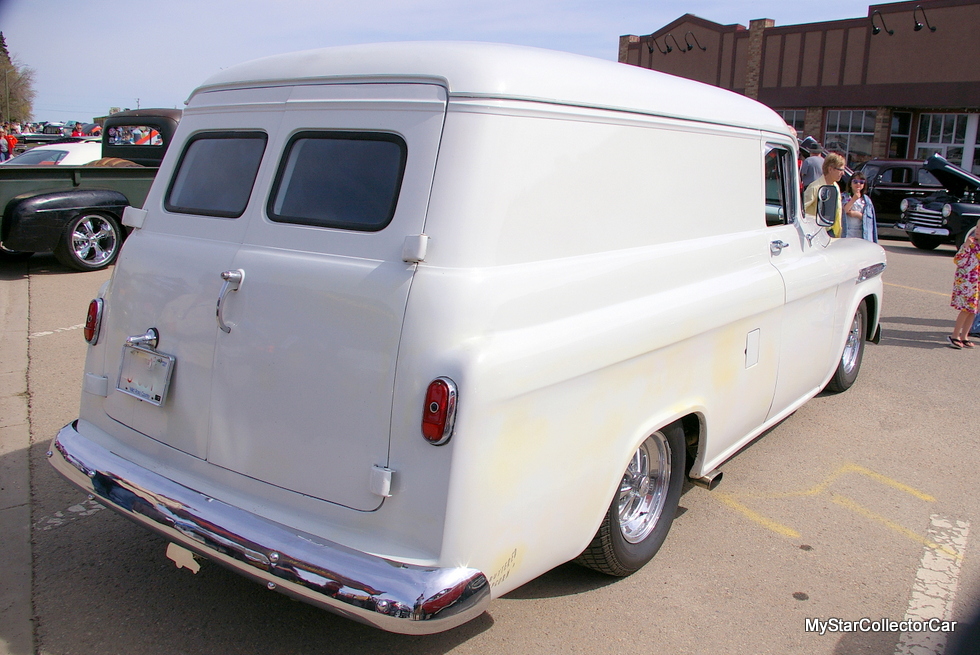 Roger told MyStarCollectorCar that his '58 Chevy panel was rare because few of them exist after almost 60 years since they were built in a GM factory.

42 years of ownership meant Roger had been through many phases with his Apache panel truck. Roger and Mona chose to delay the process for 13 years because their kids came first when it came to family expenditures.
The truck has been through many changes over the years, not the least of which was the engine under the hood. Roger mentioned that he had gone through two GM six-cylinder engines (including the original six-banger), a 327 Chevy small block V-8, along with its current 1985 Camaro 5.7 liter 350 engine mated up to a Turbo 400 auto tranny.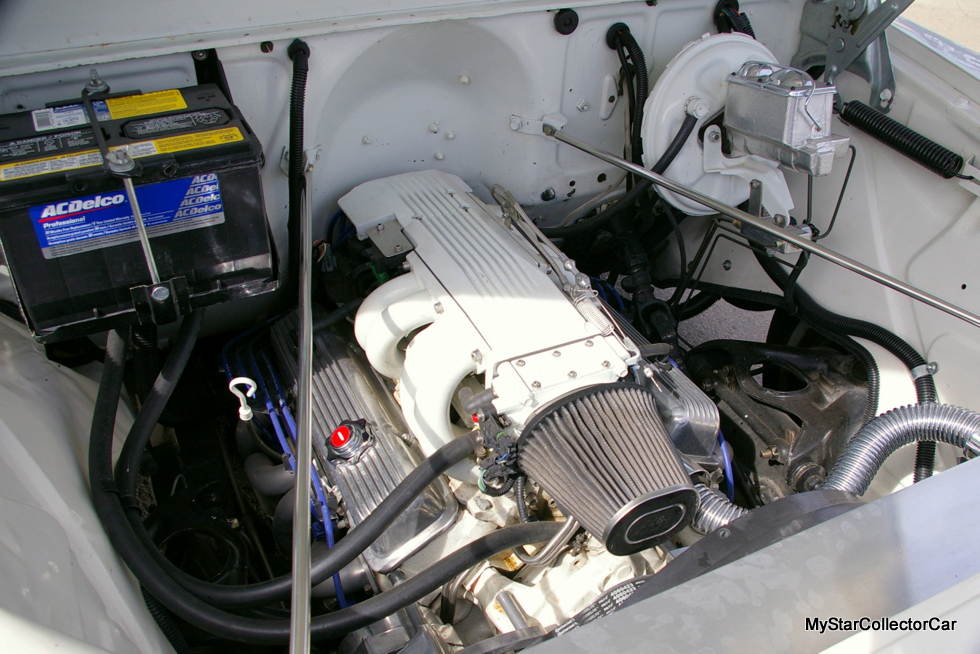 As mentioned, the truck was very rusty when Roger bought it for $150.00 42 years ago, so he applied his fabricating talents to make new panels for the Apache. However, the rear portion of the panel truck still has its original floor.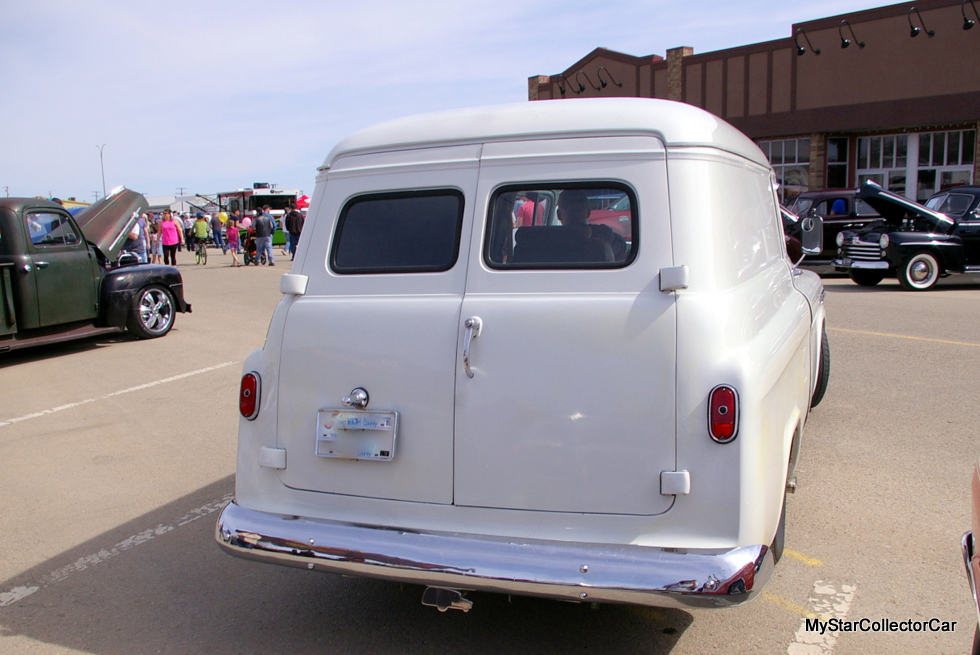 We asked why the truck was labeled "Buttered Popcorn" and got a solid answer from Roger. He told MSCC the truck was painted white from its factory blue in 1990 and a painter's mistake meant the yellow primer seeped through the white paint after about a month.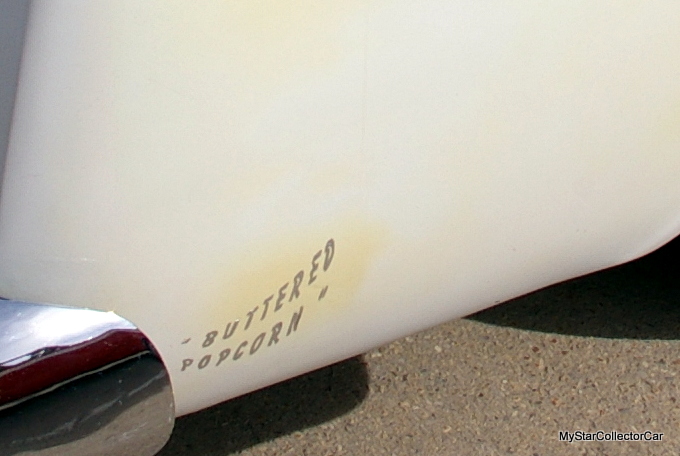 Roger and Mona are practical people who could easily live with the issue instead of a repaint bill so they just lived with the color blend for the past 28 years-plus they were able to place the "Buttered Popcorn" label on the panel's side.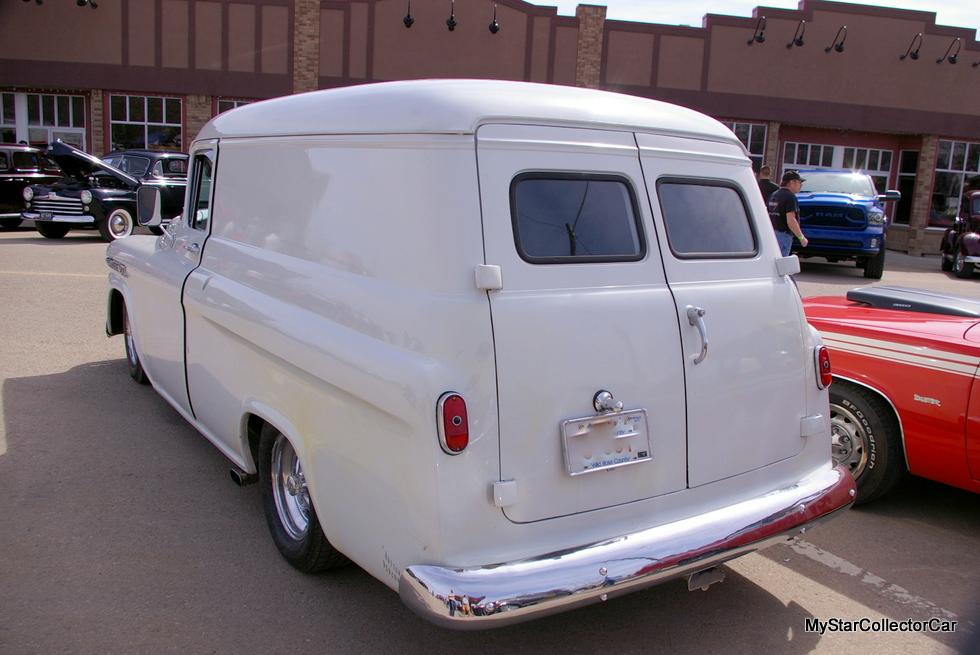 Roger kept the hot rodder's mix-and-match philosophy alive during the past 42 years. Now his Apache panel truck has a '70 Camaro front end, a '75 Le Mans rear end/tilt steering, and '75 Buick Riviera seats, among other alterations to the original vehicle.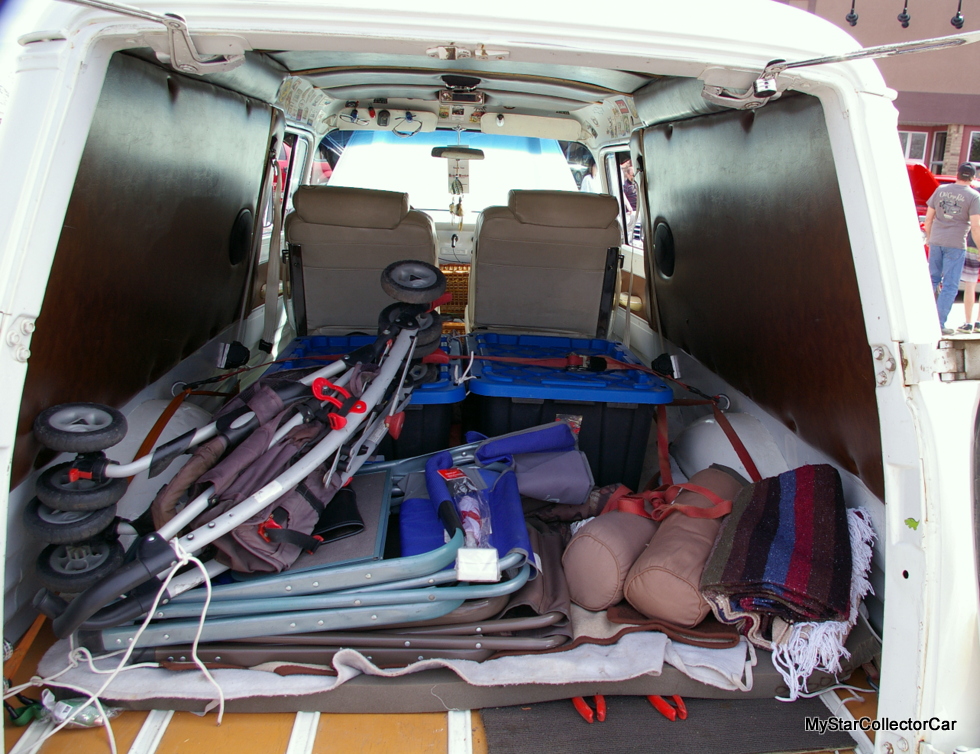 The resto-modded Chevy Apache is easily able to cope with modern traffic and has taken Roger and Mona on many road adventures over the years. The Apache was always meant to be driven and they enjoy every opportunity to hit the highway in their unique panel truck.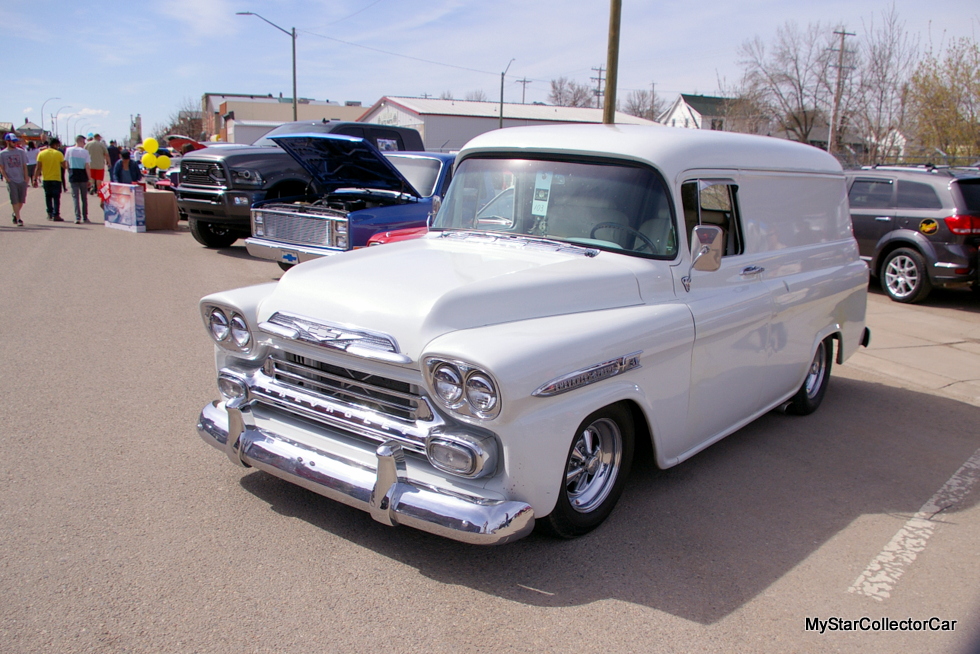 The 1959 Chevy Apache story that began 42 years ago when Roger bought his panel truck has a happy ending that continues to play out for Roger and Mona in 2018.
BY: Jim Sutherland
Jim Sutherland is a veteran automotive writer whose work has been published by many major print and online publications. The list includes Calgary Herald, The Truth About Cars, Red Deer Advocate, RPM Magazine, Edmonton Journal, Montreal Gazette, Windsor Star, Vancouver Province, and Post Media Wheels Section.