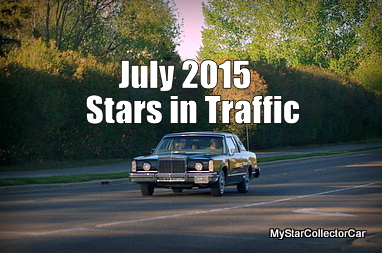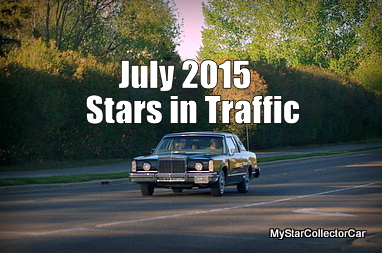 JULY 2015 STARS IN TRAFFIC: EARLY SEASON RETURNS ARE IN—IT'S A GREAT ROAD SHOW
One of the best barometers of spring is the appearance of old iron on the streets.
This season was a slow starter but the momentum picked up in a big way later in the spring.
Cars are like kids to car guys so they throw a wing over their beloved ride every time the weather gets iffy.
You could call them helicopter owners.
Take a look at the early returns for Stars in Traffic 2015.
It's a great road show.
For past MSCC Stars in Traffic Click Here
CLICK HERE to Like us on Facebook
CLICK HERE to Follow us on Twitter
CLICK HERE to Follow us on Pinterest
Please re-post this if you like this article.