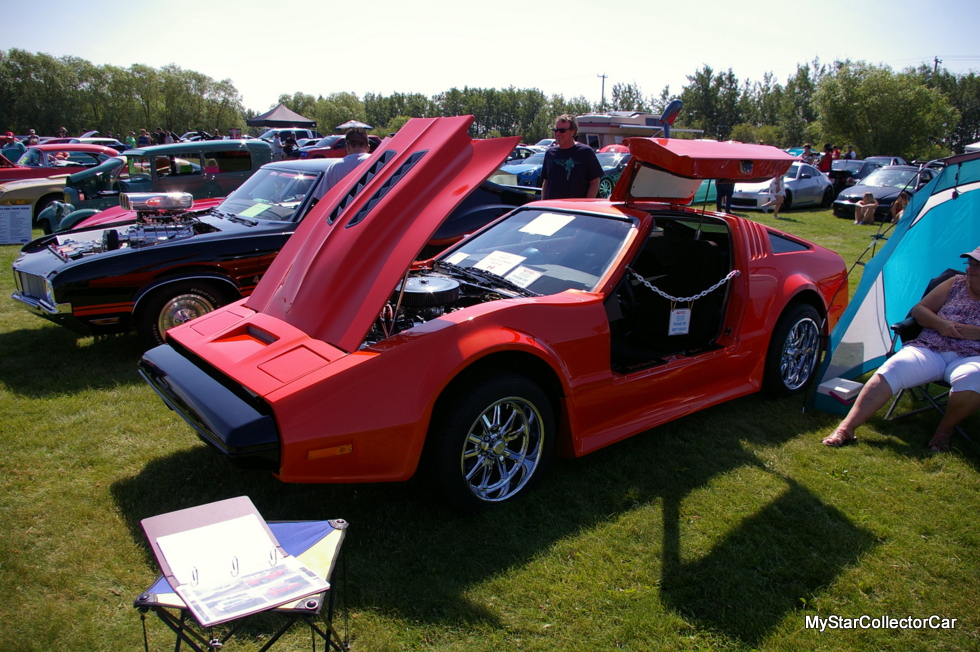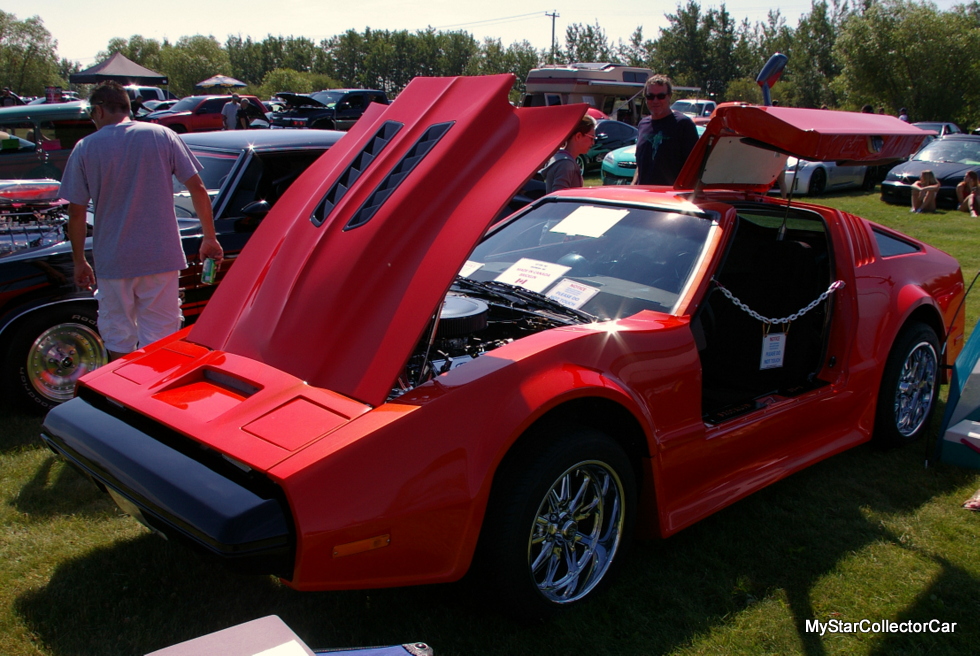 The Bricklin sports car was a great idea that was built from a lot of bad ideas.
The first bad idea was the financial investment because the Canadian province of New Brunswick was the biggest investor in the Bricklin during its brief production run from 1974 to '75.
The Bricklin was an ultra-cool gull-winged sports car designed to rival the famous Corvette. The second bad idea was the Bricklin was built from a bad marriage of fiberglass and resin, thus it was not ready for production in the mid-70s.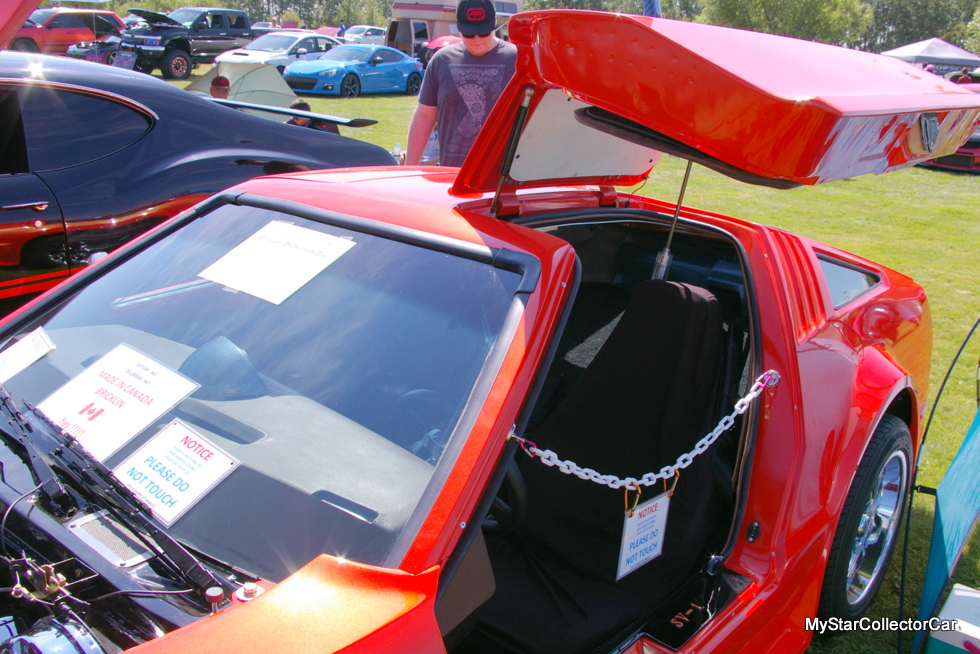 The production issues, cost overruns and quality issues plagued the Bricklin, so its parent company slipped into receivership before the Bricklin (but not the Bee Gees) could generate enough revenue from sales just by staying alive in the future.

None of the story behind the Bricklin really mattered to Brian Madu because he was an impressionable kid when he first saw a then-new Bricklin in a local mall back in the mid-70s. That fateful meeting of car and kid was a pivotal moment in Brian's young life and he vowed to own a Bricklin one day.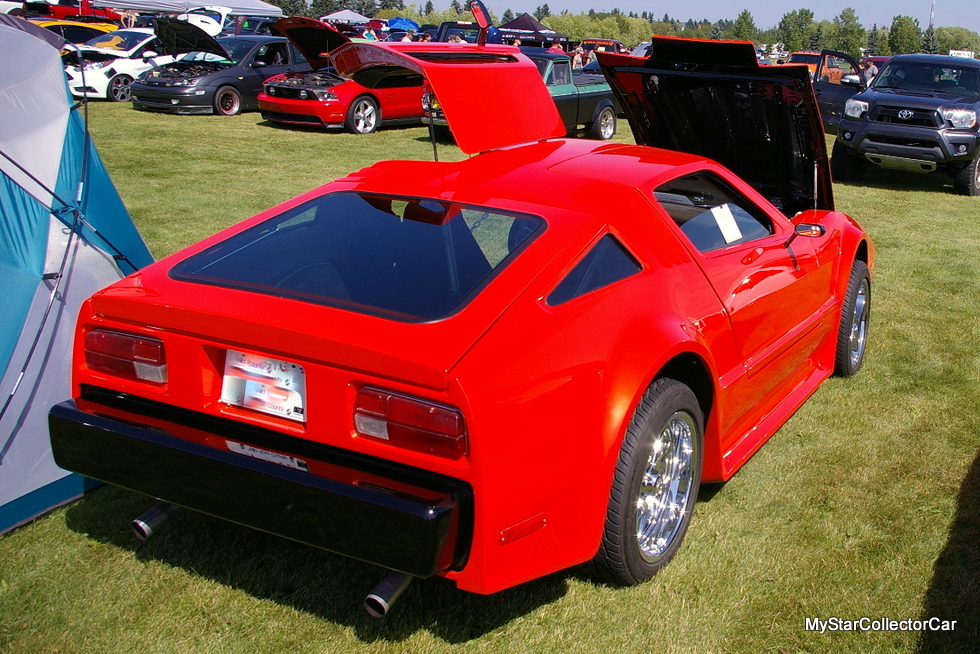 That day came about 10 years ago when Brian purchased his 1975 Bricklin SV1 and his journey with his dream car had many twists and turns for Brian.
The Bricklin was similar to the Corvette because both had fiberglass bodies, but Chevy had been involved with this concept for over two decades by the time Bricklin jumped into the game in 1974.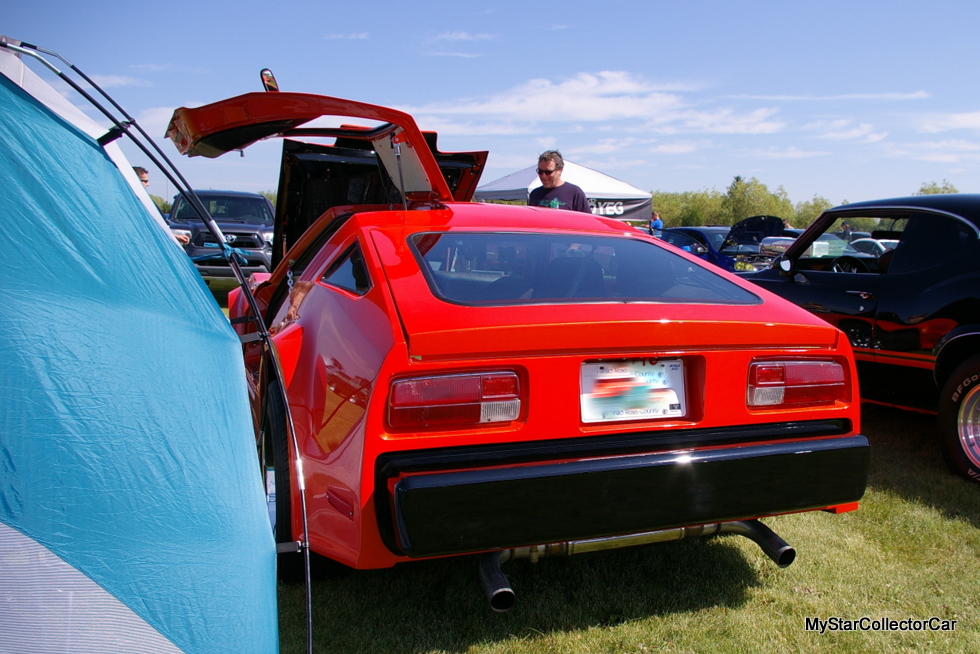 The Bricklin was not given a good shakedown because money was an issue for the company, so they hit the market before they were ready to roll.
Brian was unable to find a suitable repair for the Bricklin's body because of the bonding problems, so he bought an after-market shell that was built after a solution was found to the fiberglass/resin issues.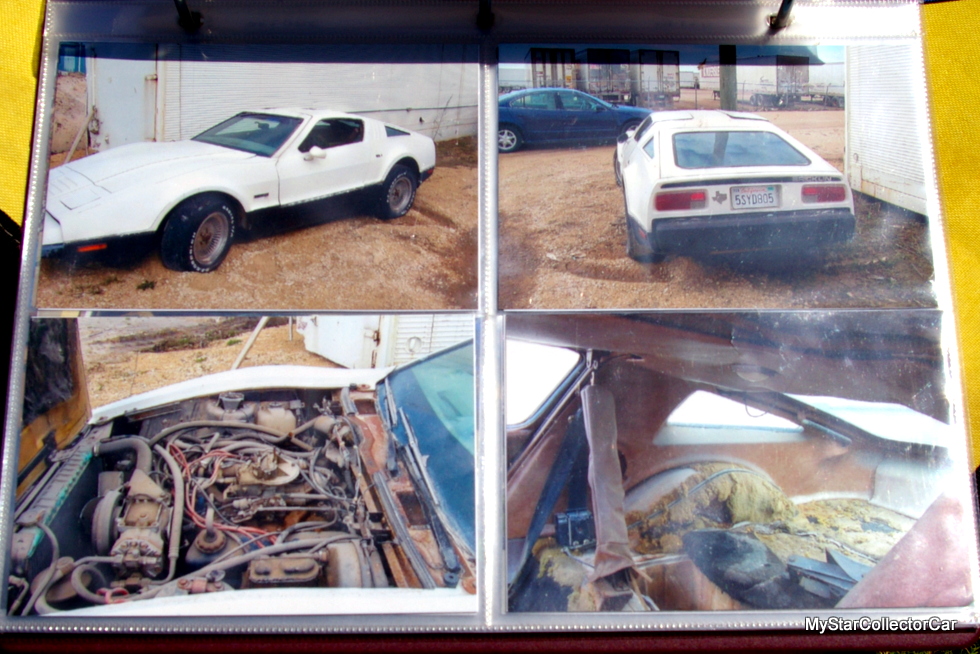 Brian also had to replace the 50 feet of vacuum hoses on his Bricklin because they were rendered unworkable over time. Brian told MSCC that his car "did not have the Bricklin wink", condition where a faulty vacuum system caused a headlight failure that rendered one up and one down on its hideaway lights.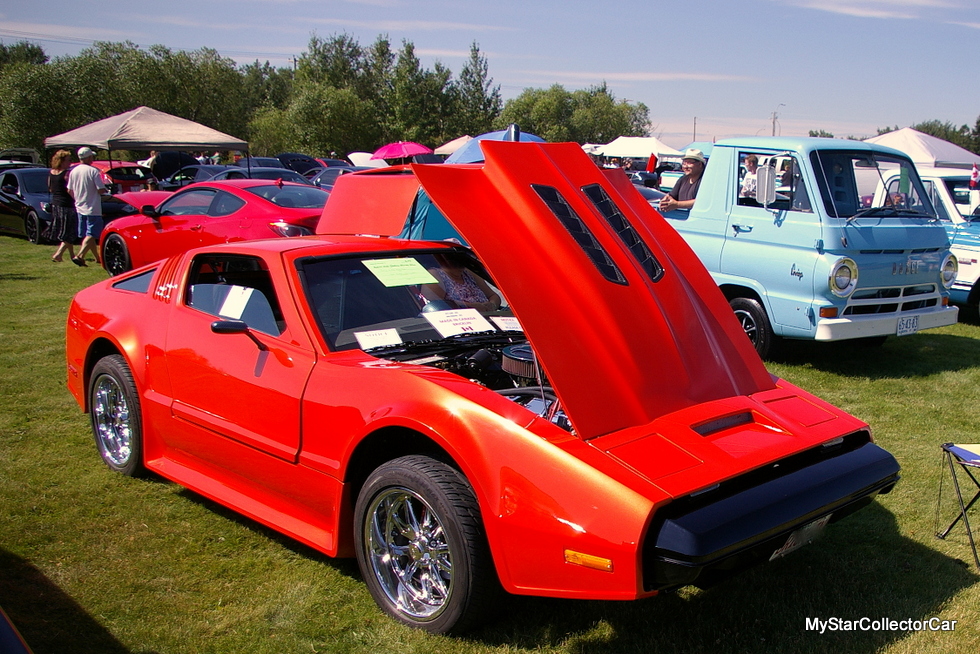 Brian replaced the vacuum headlight system with an electric system that works efficiently- and every time.
Brian is married to Ann-Marie and this remarkable woman played an important role in the Bricklin's restoration because Ann-Marie sold her 1969 Mustang to help pay for the upgrades.
The car now boasts a new Ford 302 replacement engine mated to a Ford overdrive automatic transmission that delivers all the power and reliability found in a new power train. Brian was critical of other car guys when he said "they built a 70 to 100 k car and said it was cheaper to put a Chevy in it". Brian's answer: "What??"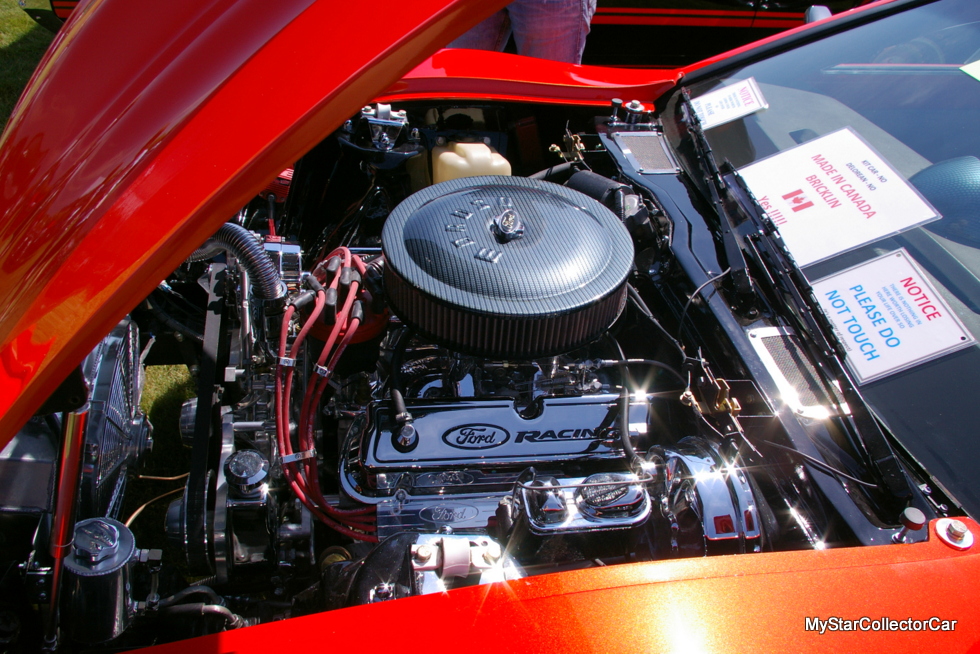 Brian was heavily involved in the 9 ½ year restoration and categorizes his efforts as "torn right down to a bare frame". Then he built the car back to better-than-factory condition when he even used Grade 8 metal during the Bricklin's reconstruction. "That's why it took 9 ½ years", according to Brian.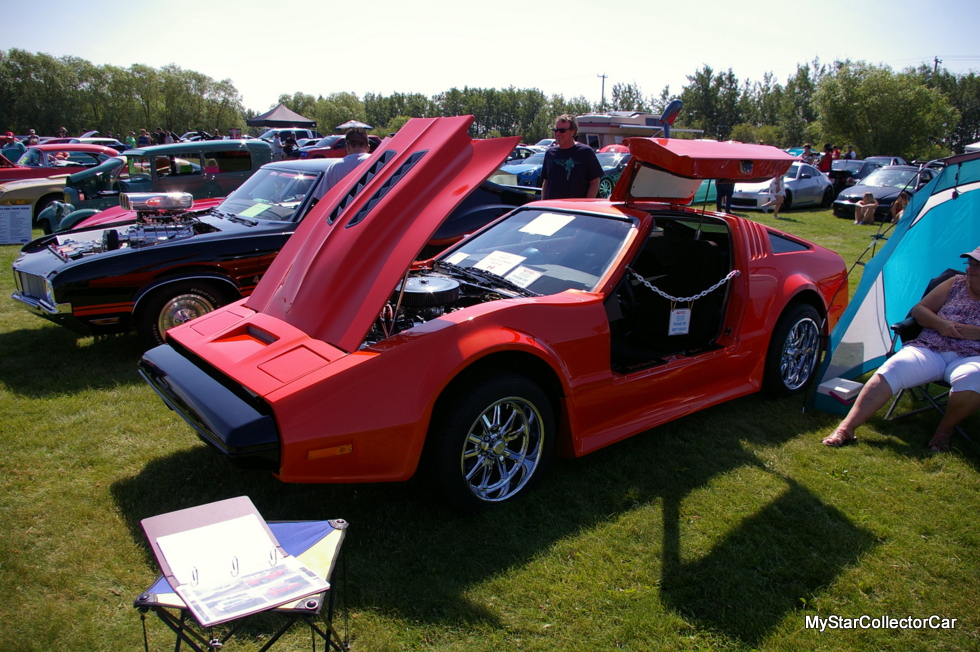 Brian changed the car from its original gold to an orange metallic pearl combination that was completed by a painter whose finished product was "way beyond my expectations", in Brian's own words.
The Bricklin has only been back on the road since June, 2017 and will undergo a few more of Brian's mods during the winter months. Right now Brian and Ann-Marie are having some fun with the Bricklin. "We want to enjoy the driving and pass the gas station", according to Brian.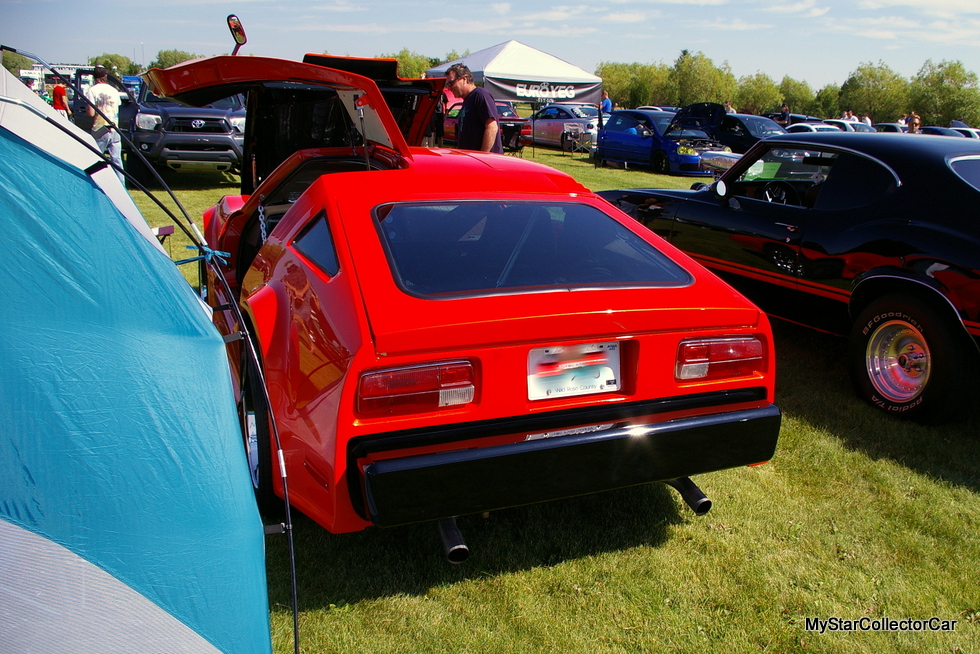 He added his reason for tinkering with the Bricklin: "What else do you do in Canada during the winter months"?
Jim Sutherland
CLICK HERE to Like us on Facebook
CLICK HERE to Follow us on Twitter
CLICK HERE to Follow us on Pinterest
Please re-post this if you like this article.