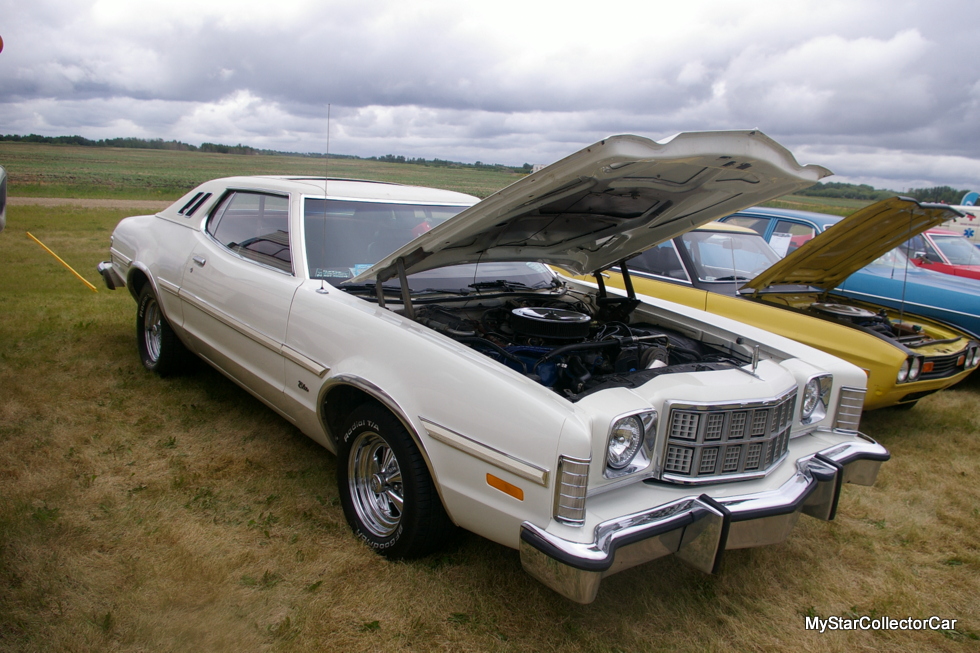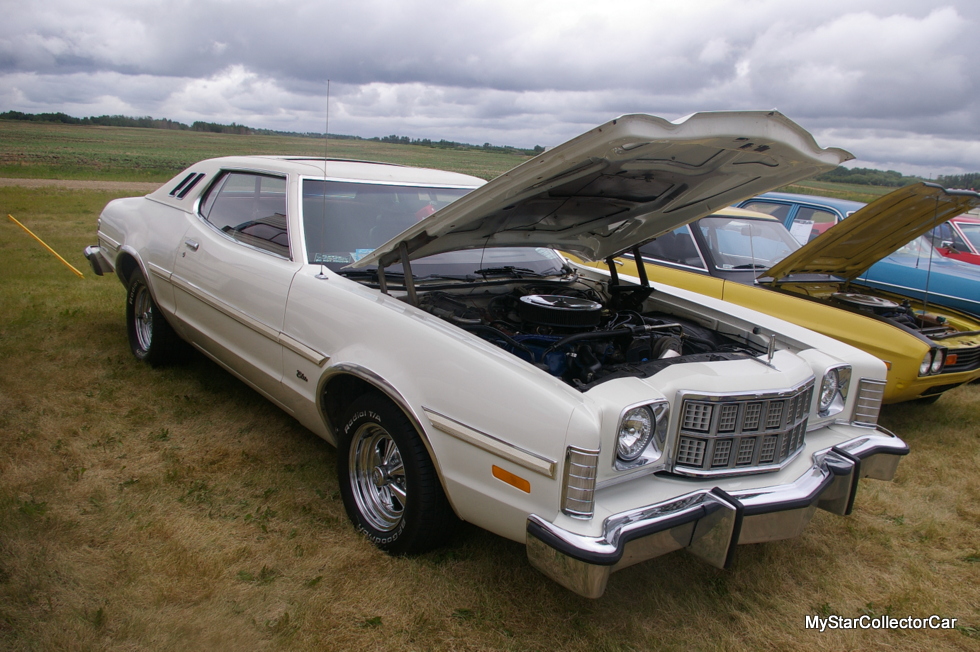 The Ford Elite was a sporty addition to the Blue Oval family in the 70s.
The Elite was a two door model designed to fit the budget of a customer who wanted a Ford with a smaller price tag than a Thunderbird without sacrificing style in the bargain.
Tyler Ellis was a 14-year-old kid when he had an opportunity to buy a 1976 Ford Elite from his father.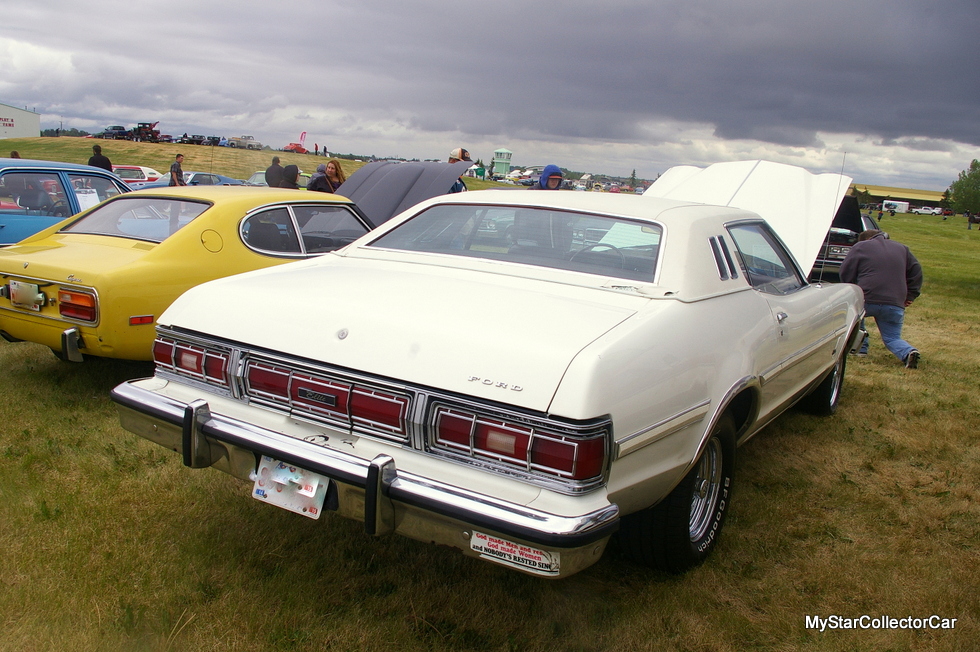 Tyler's father bought the car from his secretary for Tyler's sister and she drove it for two years until she was given a Honda Civic by her grandparents.
The Elite was parked against a ditch for seven years until Tyler was 14 and decided he wanted to purchase the car from his father. By then it needed plenty of work before it was ready for the road so Tyler worked out a purchase/restoration financial plan with his dad.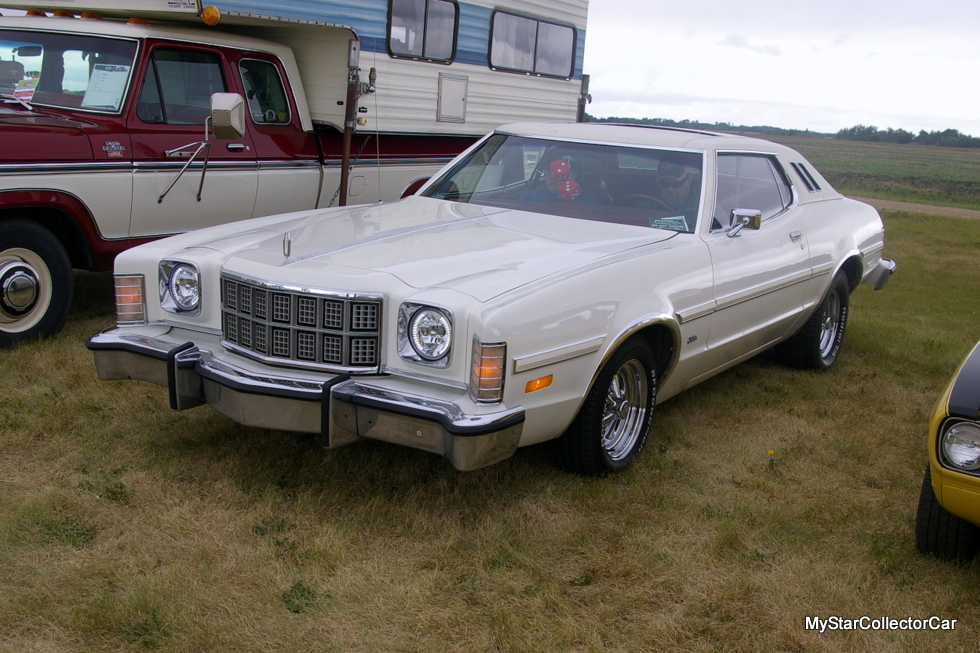 The Elite's rear quarters were gone and Tyler was able to remedy that problem. He was also able to pay his father in full by the time Tyler was 16 and ready to hit the road as a fully licensed Ford Elite owner. He drove the car every day for 4 years as a kid and his attachment to the car remained strong over the years because it was a father/son project.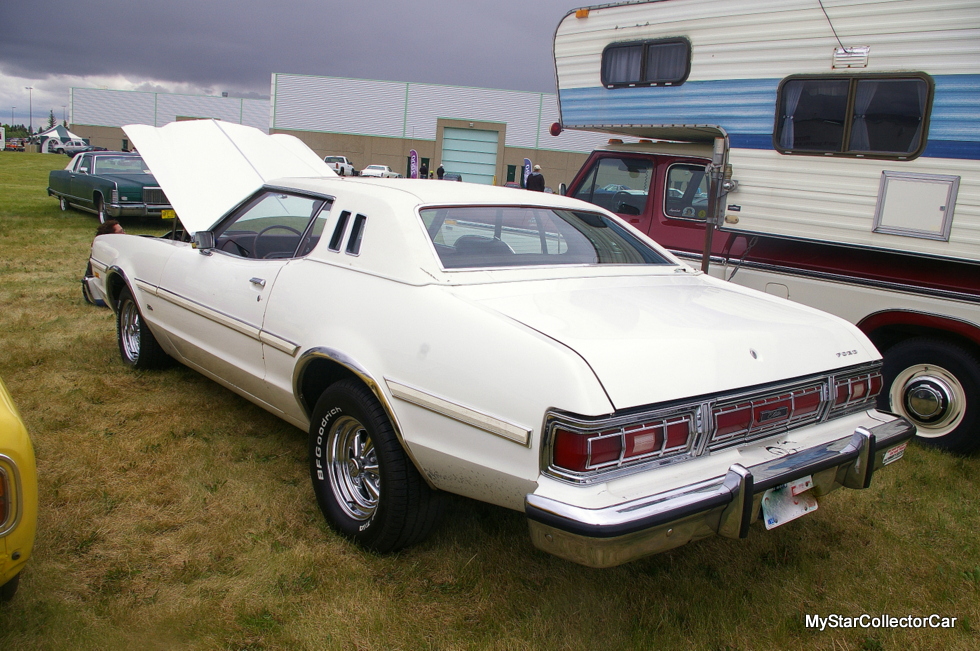 Tyler's father passed away a few years ago and the car has become even more important to him because of the connection to his father. In fact Tyler's dad saved the car when he parked it out of harm's way after Tyler retired the Elite from the road.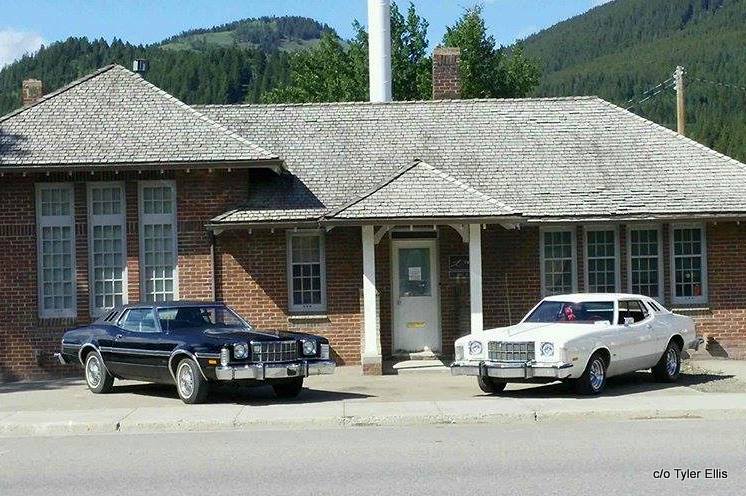 These days the car is a big part of Tyler's own family, including his wife Christine and son David. We caught up to Tyler and Christine at an early season show in 2015 and they had driven several hundred miles to attend the show, despite an over-heating issue that forced them to run with the heat on and windows open to keep the engine cool. "We're not trailer queen people", in Christine's words while Tyler added; "I really love this car- it's fun to drive".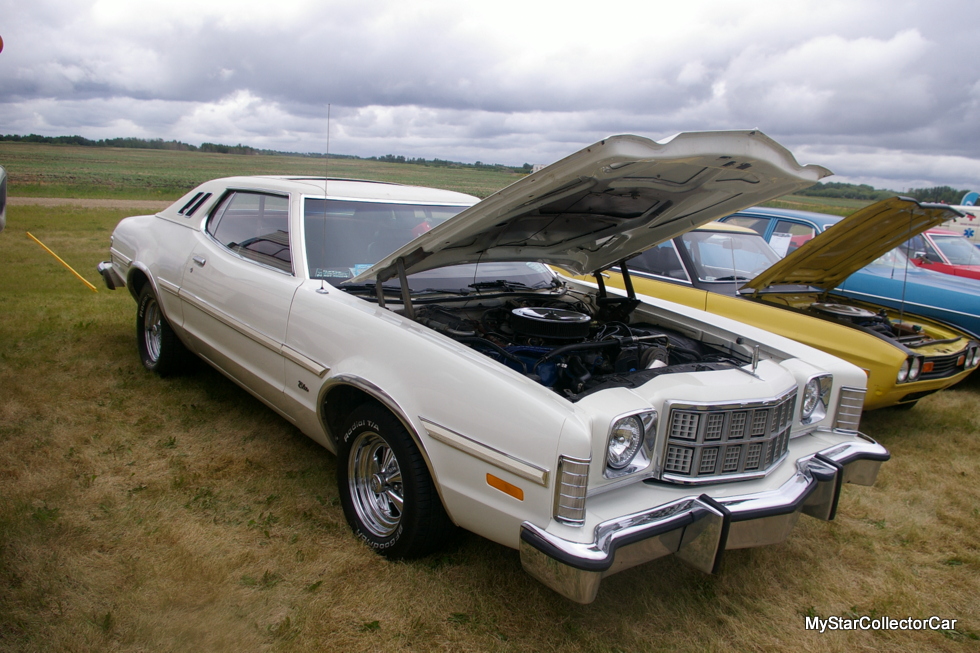 The Elite is equipped with a big 460 cubic inch engine, C-6 transmission, tranny cooler and low gears for a trailer package, so it screams in protest at 70 mph (110km/h) on the highway. Tyler wants to install a six-speed transmission solution to that problem in his future plans.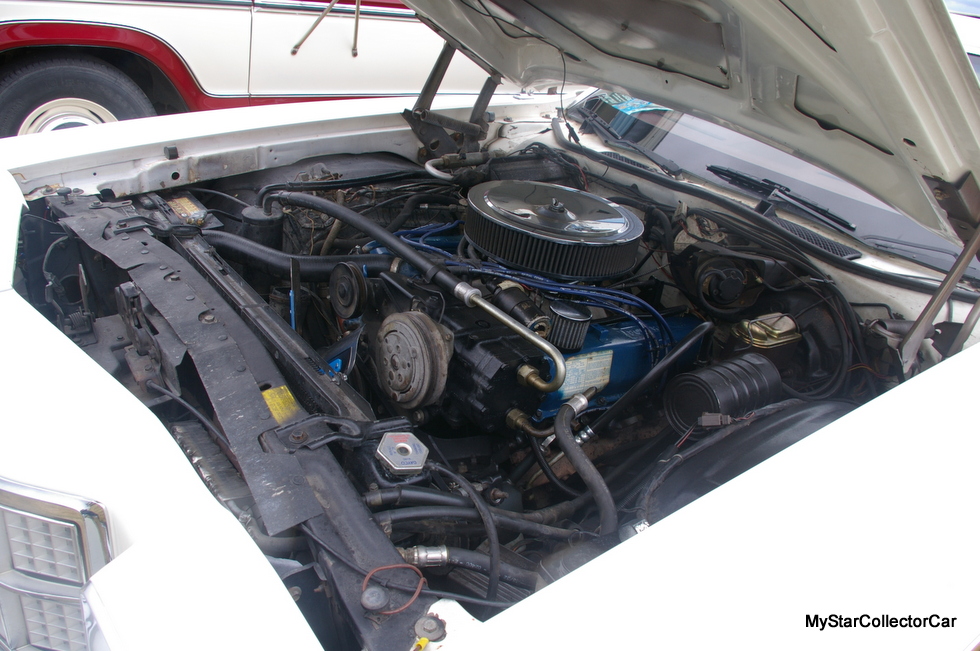 The car is part of a wave of interest in 1970s vehicles and Tyler has found it is starting to receive a lot of attention at recent shows. The 70s rides had their own distinctive style, particularly the two door models with their short rear decks and long hoods, and Tyler's Ford is a great example of this classic 70s automotive style.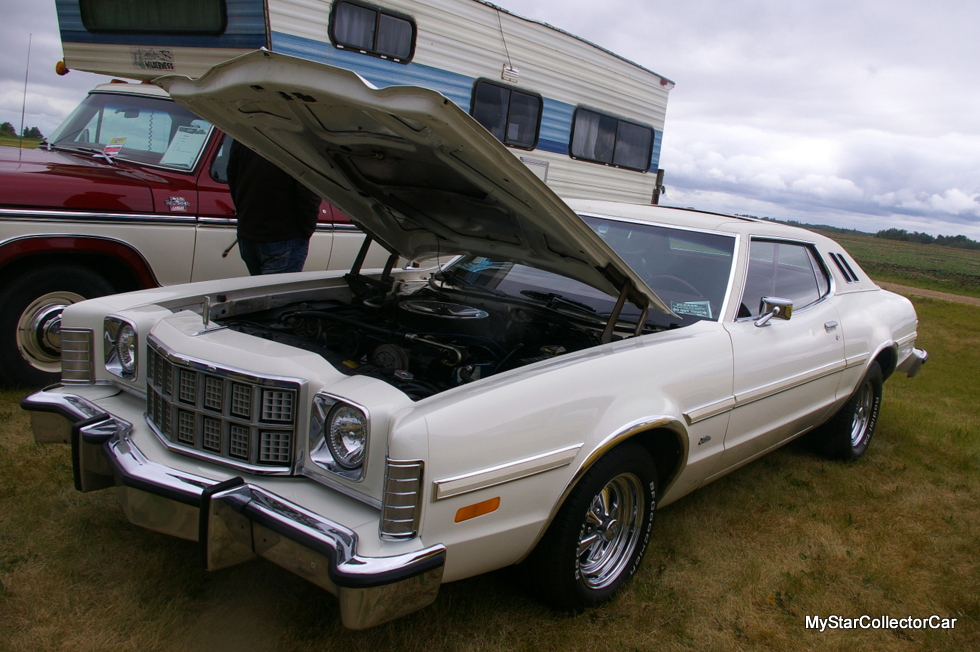 We mentioned that Ford Elites were a family legacy and now this legacy extends to David because he is the proud owner of a 1975 Ford Elite.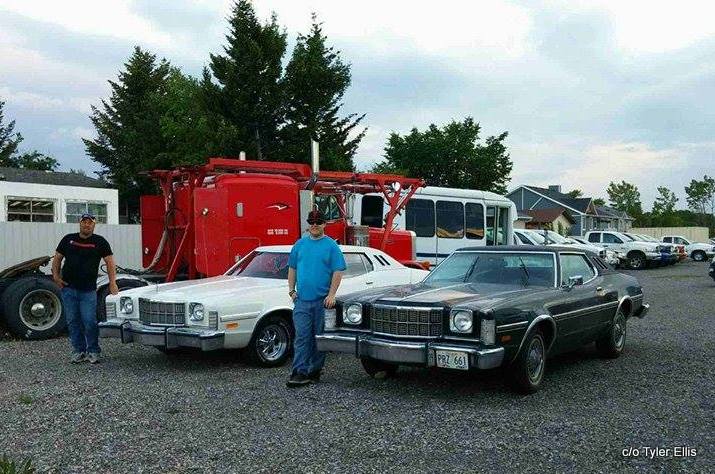 We expect that Tyler and David will log many miles on the road together in 2016-since both now have a vintage Ford in their future.
Jim Sutherland
CLICK HERE to Like us on Facebook
CLICK HERE to Follow us on Twitter
CLICK HERE to Follow us on Pinterest
Please re-post this if you like this article.