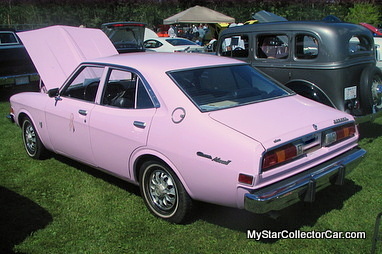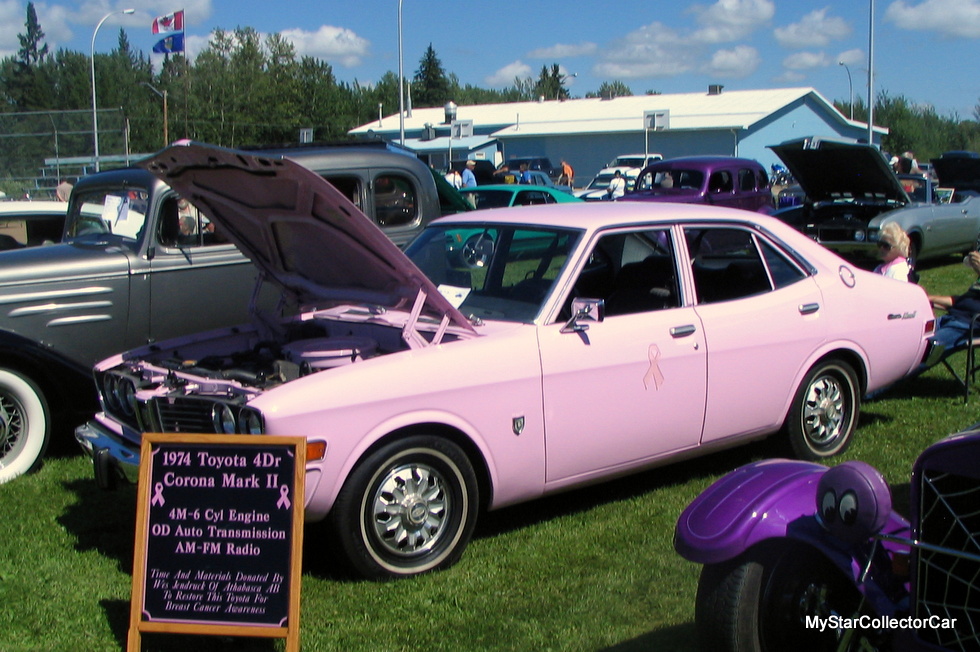 A 1974 Toyota Corona Mark II caught our undivided attention at a car show because they are not a common sight 40 years after they arrived as an early visitor from their Japanese car manufacturers.
These cars helped establish a beachhead for a major invasion of the cars from the Land of the Rising Sun but, back in '74, Toyotas were not a typical vehicle choice for North Americans.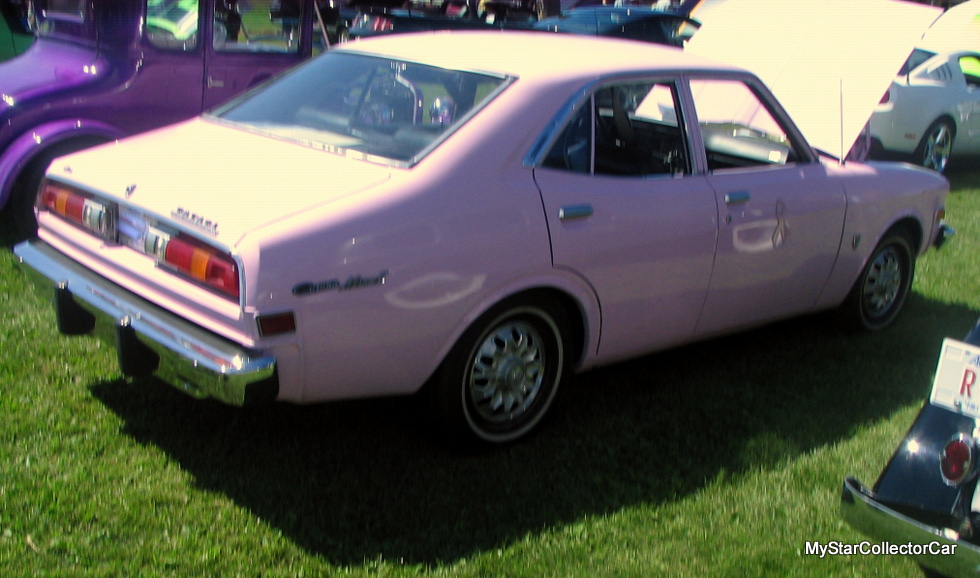 These second generation Toyotas began their production run in 1972 and became a more popular choice for North American car buyers in 1974 when the Arab oil embargo changed the game on gas-guzzlers.
The idea of an import car with a more frugal approach at the gas pumps captured the attention of North American consumers.
A pink 1974 Toyota Corona was even more of an attention-getter at a small show last summer. The owners were Wes and Myroslava Jendruck, a friendly couple who really enjoy their unusual set of wheels.
Incidentally, pink was not a factory color option for a Toyota Corona in 1974-or any other year in the 70s for that matter.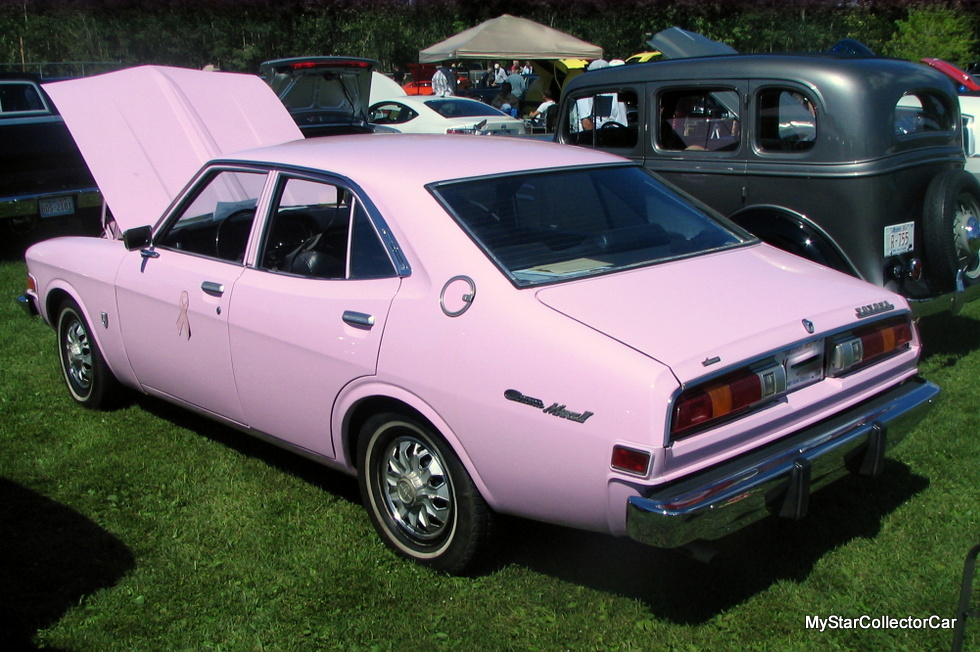 Myroslava picked pink as the color choice because she and Wes wanted to draw attention to the issue of breast cancer. Most people are aware pink has become the signature color for the breast cancer campaign and, for Myroslava, it seemed like a great way to advertise for this worthy cause.
Wes discovered the Toyota at a farm sale and stepped up to the plate when nobody was interested in the 40-year-old car.
One would assume that a farm auction would not be an ideal place to sell an older import car, so the Toyota was purchased by Wes for what he described as a "very reasonable price."
The Toyota brand has long been one of Wes's favorite automotive choices so it was serendipitous for him to be at the right place at the right time to buy a vintage Toyota.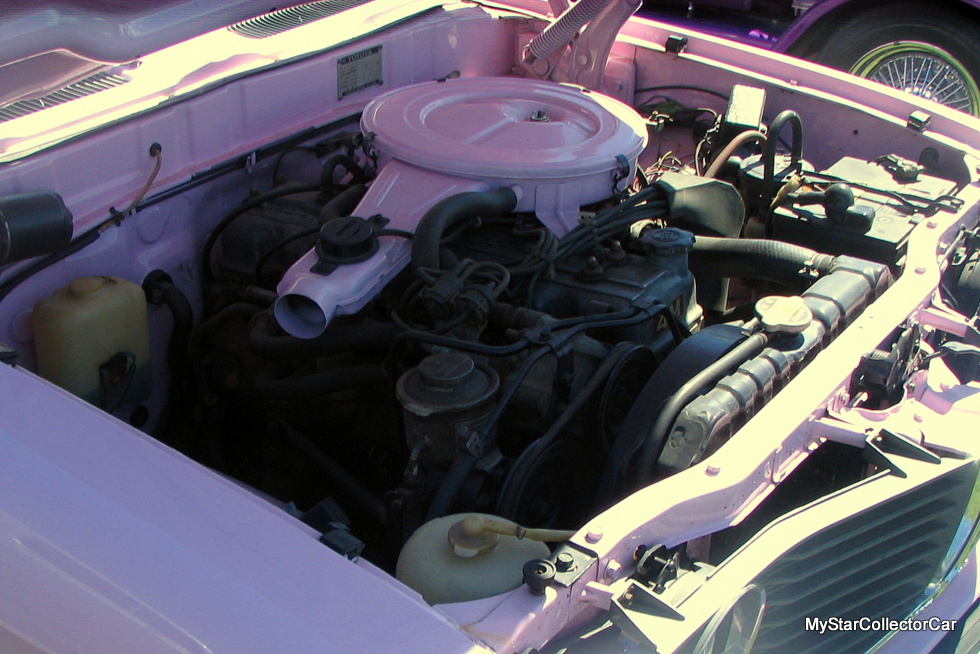 Sadly, it would be reasonable to assume the car may have even been squashed if he had not been at the sale.
The car was in pretty good shape and only required a moderate amount of body work around the wheels wells that was repaired with a minimal amount of patch work.The body shop then applied the pink paint job and suddenly the Jendrucks had a major conversation piece with a charitable purpose.
The car is powered by its original six-cylinder engine and is still very capable of highway speeds on its way to shows and events with Wes and Myroslava.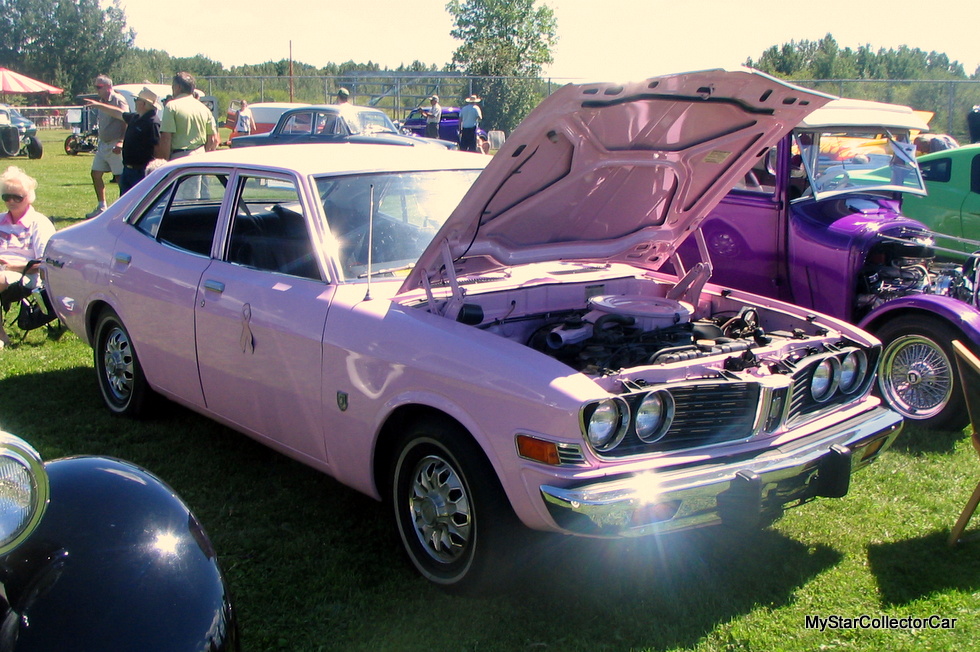 The vintage Toyota always draws a great crowd of curious onlookers because of its color and scarcity, so it helps when the owners are eager to share its story.
We cover a large number of car shows during the course of the year and we get a pretty fair insight into which vehicles become a star attraction at these events.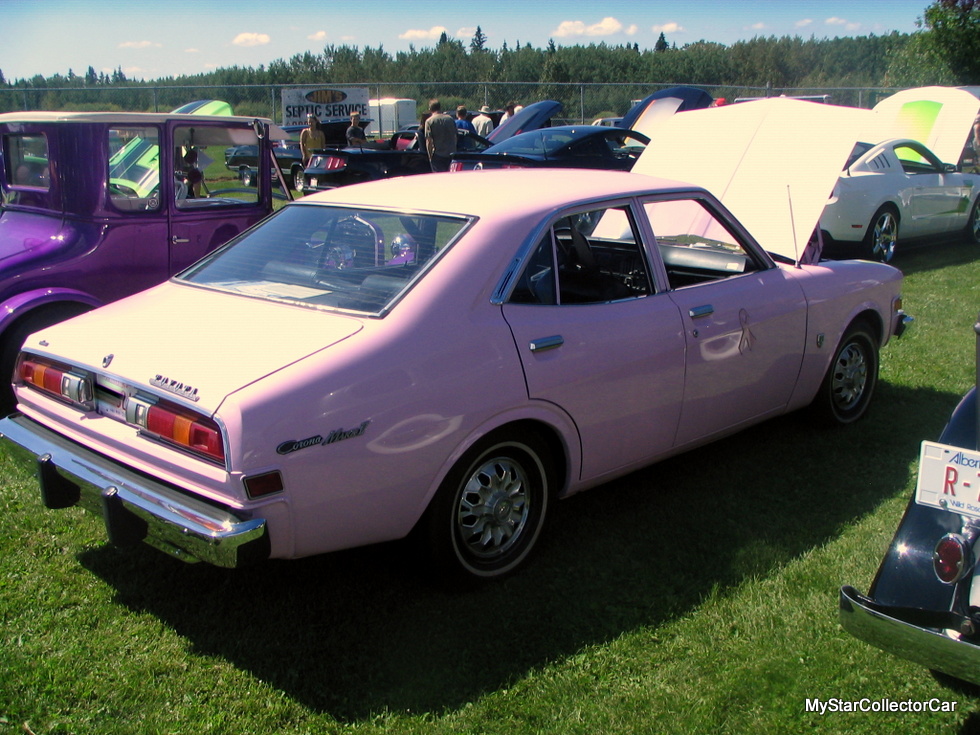 This pink 1974 Toyota Corona Mark II was definitely a big star when we discovered it at a show.
Jim Sutherland