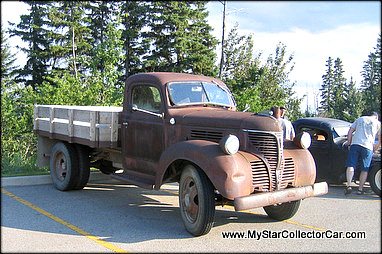 People tend to notice when an unrestored workingman's truck built in the late 40s shows up a car show.
Many people will never have seen one on the road because most of these brutes have been worked to death long before 2013.
We spotted this very unusual truck at a 2012 car show and found that its current owner was the grandson of the original owner.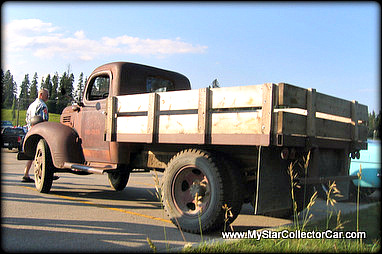 Current owner Mark Duval has a strong sentimental bond with his Grandfather's truck and now shares it with his own two boys.
Mark wanted to keep the original look of the truck as well as its original flathead six truck motor. He re-built the six and put a five -peed manual transmission behind the flattie to get the truck down the road.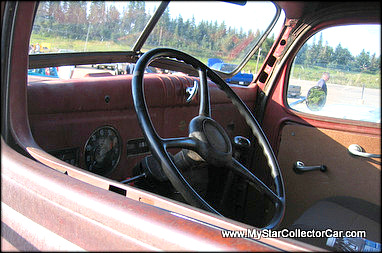 The Fargo was a Canadian-built cousin of the Dodge truck that was close enough in appearance to make most people check out the badges to tell the difference between the two trucks. The last Fargo pickup left the Canadian Chrysler truck factory in 1972, while the last US Fargo was sold in the 1930s.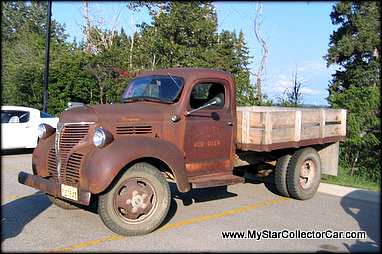 Mark's truck is not famous for its blazing speed but most of these large trucks were used for farm and construction work, so they were geared low in order to take maximum advantage of their minimal horsepower.
Consequently Mark has little fear of speeding tickets in his one and a half ton Fargo, but these days he simply wants to enjoy a leisurely pace in his large family heirloom.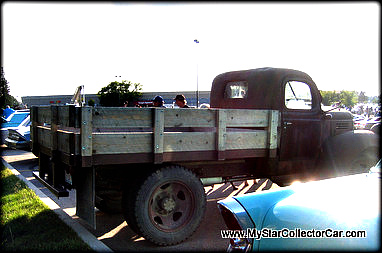 The old workhorse wears all of its years on its outer skin and that is a big part of its appeal for Mark in 2013. The Fargo was an important part of his grandfather's livelihood when it first hit the road with his granddad behind the wheel in 1947 and that fact was never lost on Mark, although he is far too young to remember when the Fargo was brand new. In fact he wasn't even around when the truck first became a member of his family.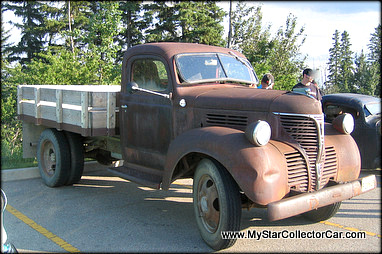 The family business decals still show on the doors and the Fargo's original appearance is an important part of its appeal to Mark. His grandfather and the truck were a hard-working team together and the memories are obvious when you see Mark around the old family friend.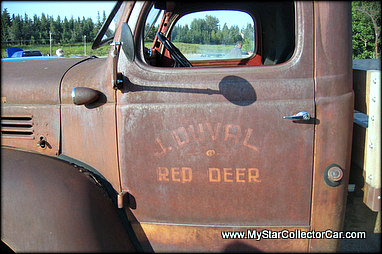 The Fargo has a reduced workload in its new role with Mark as its owner. These days it just delivers fun and fond memories to Mark when he gets behind the wheel and goes for a drive with his boys. His sons are starting to build their own family memories with Mark and the Fargo, so it is very likely that a new generation of Duvals will also carry on a family tradition with the Fargo in the future.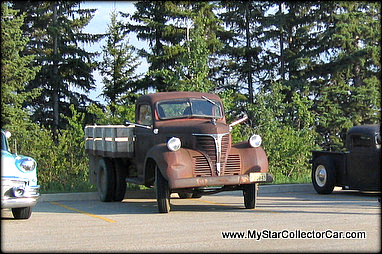 We look for the story behind the vehicle with every interview that we undertake at MSCC.
Many of our favorites have a family link with a happy ending and Mark Duvall's 1947 Fargo is a great example of both concepts.
Jim Sutherland
Take a look back at another mscc story about a Grandfather's 1947 Fargo from August 2009