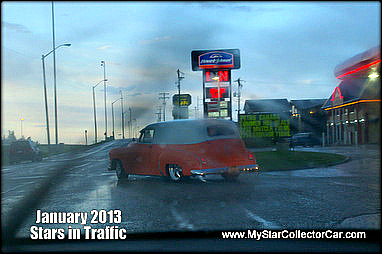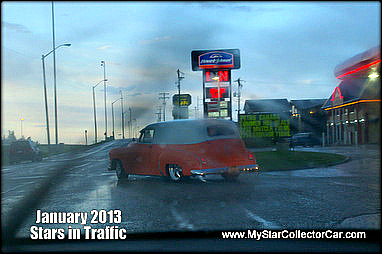 Car shows are generally the exclusive domain of people who love old iron. In essence, car shows are preaching to the choir about the appeal of the classic ride.
There's nothing wrong with that because more than one person has become an old car convert simply from soaking in the atmosphere at a car show.
The car show is one way to highlight the appeal of the car hobby but there's another venue out there that's equally effective and far more spontaneous…
It's called the street.
Old iron on the street is an ambush in waiting to convert unsuspecting non-car people to this great hobby.
There is nothing like a Hemi '71 GTX or tricked out 32 Ford to sell the message of cool inherent in old iron.
It just takes one classic ride in a sea of modern traffic mediocrity to bring the next generation into the world of old iron so don't just take your rides to shows…drive them like you stole them.
Have a look at past Stars in Traffic.