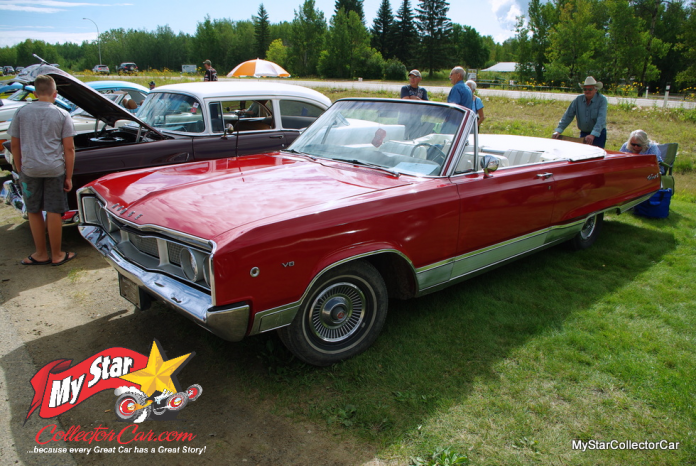 If you want to start a raging debate in the car hobby bring up the Canadian-only models.
Pontiac guys in the States will rarely cave in their skepticism about a Canadian-badged car like a Beaumont or Parisienne because — to them the Canuck Ponchos are simply Chevys with Pontiac sheet metal.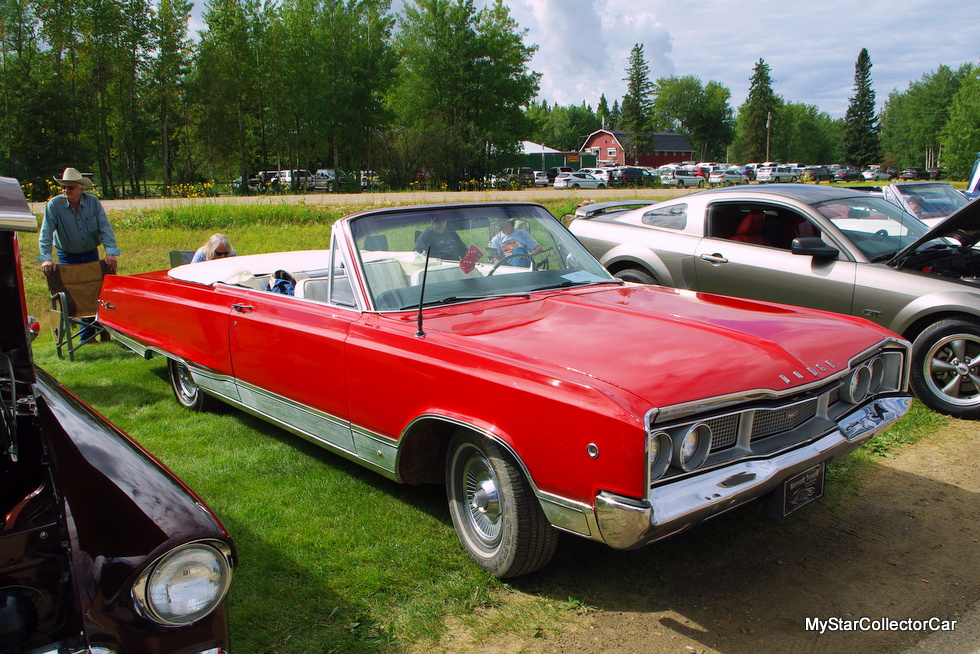 Rod Farnsworth is the proud owner of a very real 1968 Monaco 500 convertible and although it is extremely rare (less than 500 produced), they did make them in Canada. Rod understands the confusion, but he won't budge on the history behind his C-Body Dodge.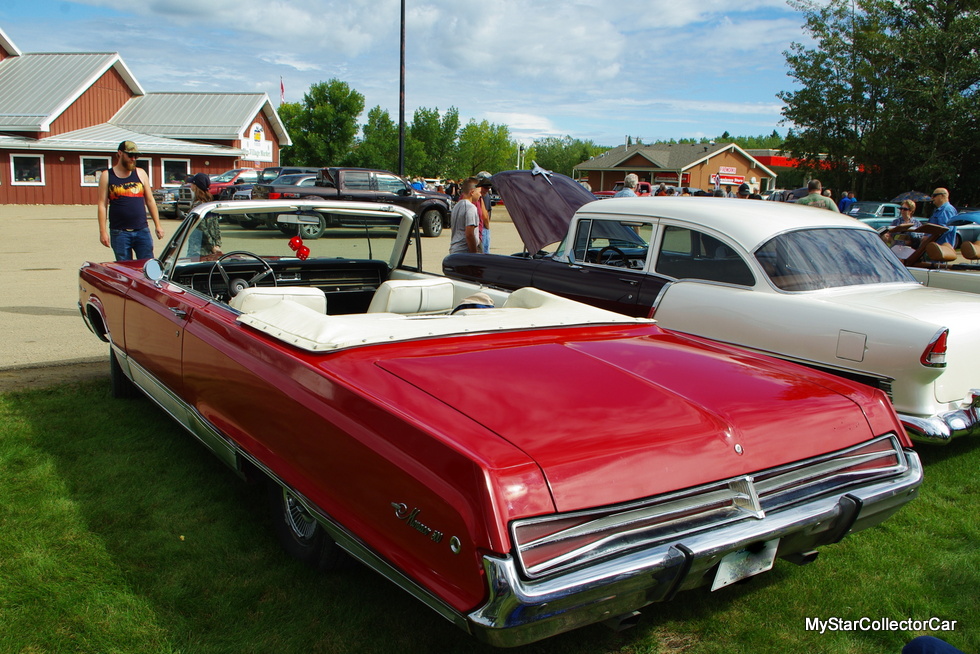 He also knows the history behind this particular car—it was bought new in Regina, Saskatchewan, Canada and it originally had a 318 V-8 under the hood. The 318 was replaced with a 383 at some point so now this massive convertible has a much better passing gear — but it still shows a mere 54,000 original miles on the clock.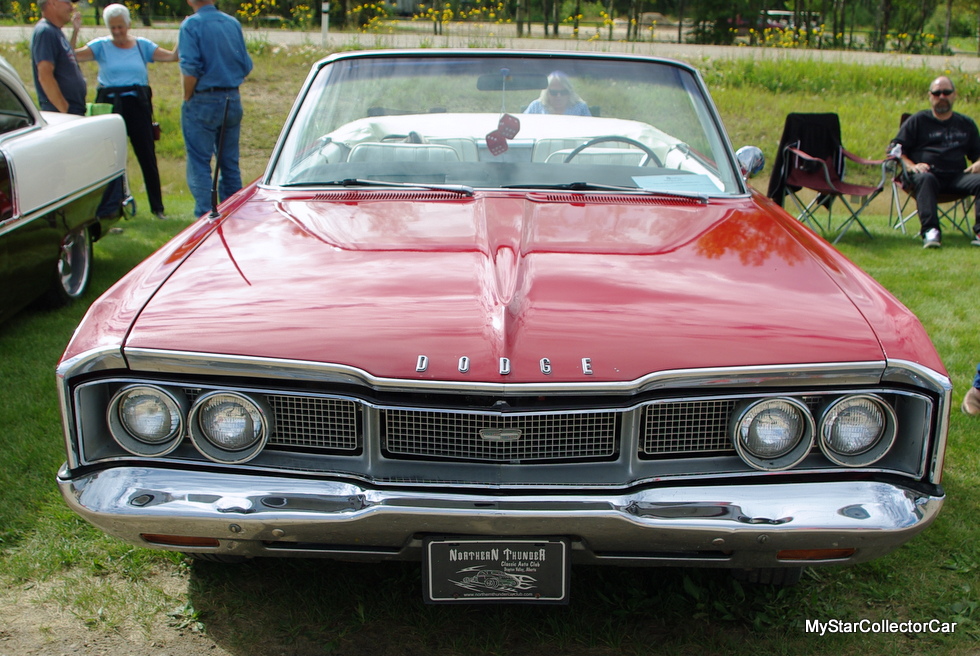 Rod said his Monaco "did a lot of parades" in its time and that's not surprising given the large interior. The car shows a little wear and tear on the seats and panels, but it's generally what you would expect to see in a 52-year-old car. The engine compartment shows it's seen some real world driving but the overall condition is typical for a well-maintained, low-mileage '68 Monaco 500 convertible.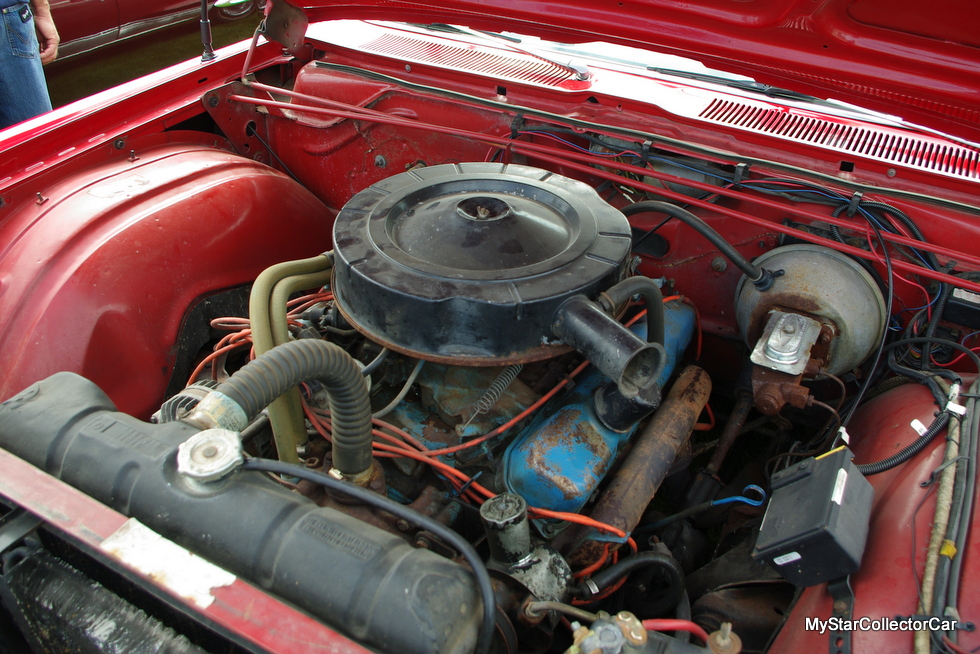 Rod wasn't locked in on what he wanted when he bought this car, but he knew it had to be from this era in the 60s — he remembered how much he wanted a car like this when he was a teenager.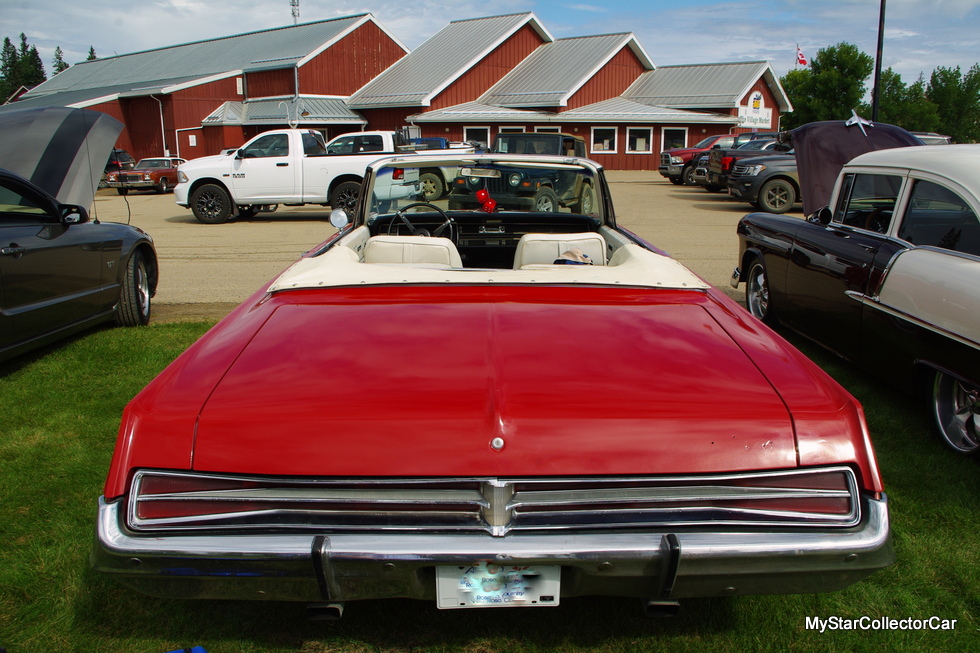 This Monaco took him right back to an era when a car like this meant everything to a high school kid because it is such a high-end car for its time. The Road Runner may have been king of the road back in '68 but this Monaco 500 told the world you were in a different tax bracket back then.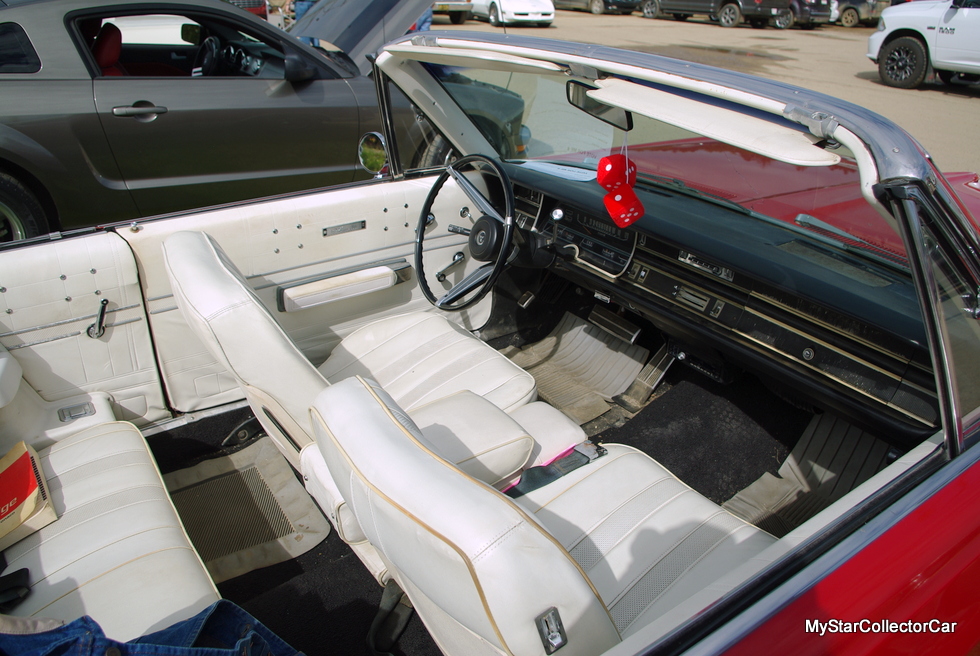 Most car guys have a game plan with their newly-acquired classic and Rod is no exception. He's in a personal debate about the merits of a new paint job and other cosmetic work. He loves the survivor state of the car and he knows a paint job would take the car to another level — where he might not want to run up real world miles.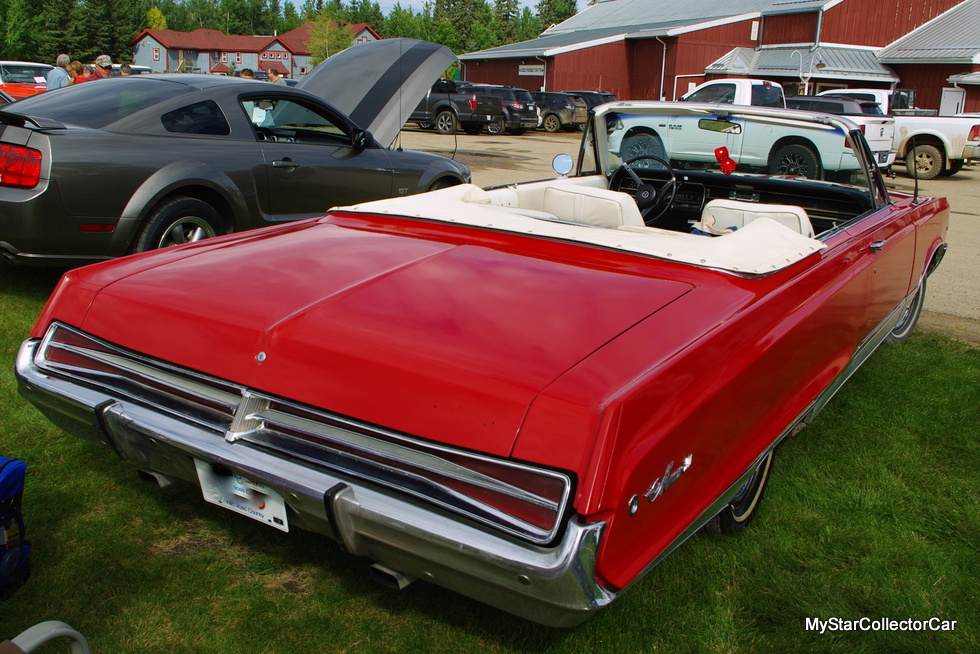 That would change Rod's basic plan because it was all about the driving experience and at this point he's very happy to hit the road in this big Dodge. He runs it at highway (or better) speeds when he's on the road because this is the ultimate freeway machine. Rod said the only issue is "it wants to follow the road a little but it's pretty minor".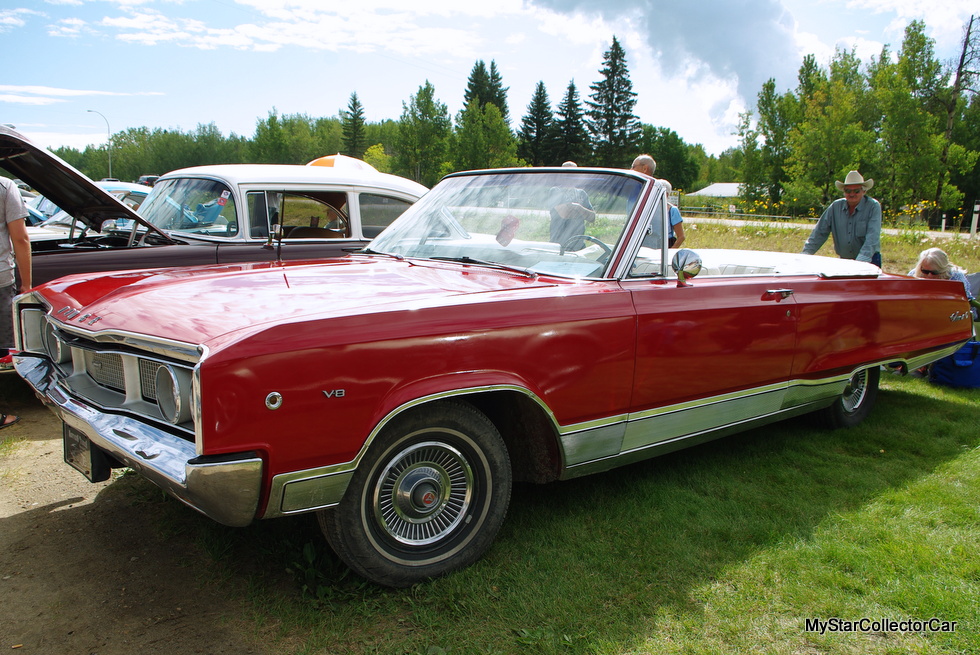 He said it's noisy—like every convertible ever built, but "it's no different than two-year-old convertible". The gas mileage is decent and the Monaco attracts a crowd wherever he goes so mission accomplished on the fun part of the equation.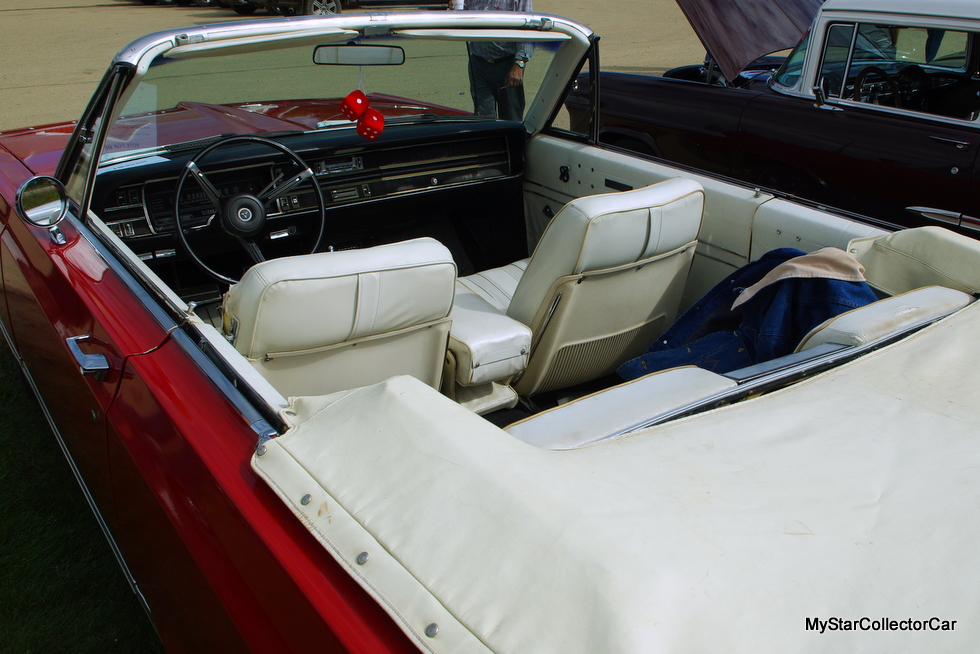 By: Jerry Sutherland
Jerry Sutherland is a veteran automotive writer with a primary focus on the collector car hobby. His work has been published in many outlets and publications, including the National Post, Calgary Herald, Edmonton Journal, Ottawa Citizen, Montreal Gazette, Saskatoon StarPhoenix, Regina Leader-Post, Vancouver Sun and The Truth About Cars. He is also a regular contributor to Auto Roundup Publications.
Please re-post this if you like this article.