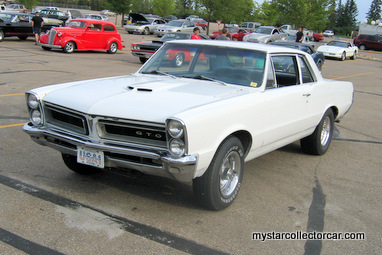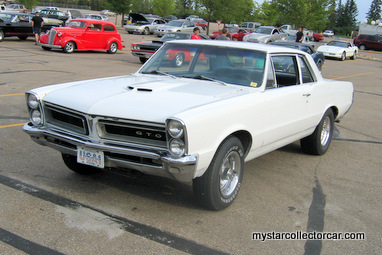 Larry Burt is one of those unpredictable guys at a car show.
Not because he has a hair-trigger temper-far from it in fact. Larry is one of those guys that have a big selection of choices when it comes to vintage muscle.
Larry really likes a car when it is dressed up with a big block that is also wearing a nifty bow-tie under the hood.
Larry is a proud Chevy boy and he is not afraid to tell the world about it.
But Larry's first purchase was actually a 1965 Pontiac GTO back in 1975.
Larry "had to have it" when he first saw the Goat all those years ago. But he was separated from ownership by $1100.00 at the time, so he sold a few bikes and scraped up the cash.
The Goat was an original 389 car with a two- speed automatic– a combination that Larry tolerated until he could go Tim Taylor and put more power under the Poncho's hood. Pontiac may have been a close first cousin of Chevy in the General's family, but Larry knew he wanted a big block Chevy in his Goat.
Larry "hates 389s"( his words-not ours), so the 389 "went into a dumpster"(Larry again) as soon as Larry could swing the heart transplant. The GTO is now propelled by a monster 502 Chevy big- block and bullet-proof power transfer system that delivers mid-11 quarters.
Larry and his Poncho have weathered the years together fairly well. The car looks pretty much like it did in '75, so Larry says that he can "get in and turn 16 again". Most of us have lost contact with our first car love, so we can only envy Big Larry.
The odd relationship between a Chevy boy and his Poncho will last forever. Larry says that he "wouldn't pay 50 bucks for another one, but he wouldn't take a million dollars for his GTO".
The first love is obviously the deepest for Larry.
Jim Sutherland @mystarcollectorcar.com
Many more car and truck stories, sections and photos athttps://www.mystarcollectorcar.com/