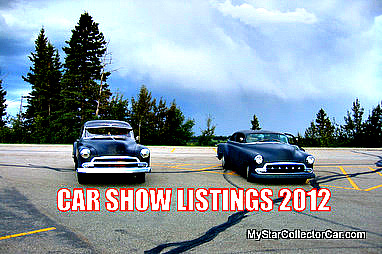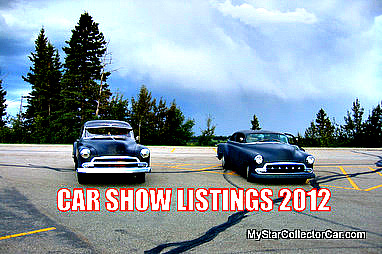 Today is the first day of the rest of your car shows.
It's 2012 baby…time to ring out the old and ring in the new old stock.
MSCC invites you to check out the best car show calendar in North America on our site-https://www.mystarcollectorcar.com/2-features/special-issue/1332-january-2012-car-shows-and-club-events.html 
It takes an enormous amount of work to compile a comprehensive car show and event calendar, but it is a labor of love when it comes to showcasing the events for the upcoming year.
The process involves locating and verifying the events, then checking the links to make sure they are valid and active. Let us know if any of these links suddenly become inactive….that happens occasionally.
Some of the links are not active, in fact some of them are deader than Donny (Ralph 'Happy Days' Malph) Most's career, and that flat-lined a long time ago for Mr. Malph. These dead end websites also go right into the discard pile right next to Potsy.
We also want people to link to car shows and not naked female celebrity sites from our events page. We take no moral stand on other personal hobbies, but we don't want to make a 1964 Chevy compete with a born-in-1964 Courteney Cox. Full disclosure here: we would also pick Courteney Cox.
We are extremely proud of our very comprehensive 2012 car show calendar and will continue to add to it as we receive more event information from the thousands of clubs in North America. Just make sure that your website and information is accurate and updated when you send it to us.
Feel free to help us showcase this important part of the collector car culture as we build the best online car event calendar in North America, complete with pictures from some of our favorite cars from past shows.
Jim Sutherland
More car stuff at– https://www.mystarcollectorcar.com/