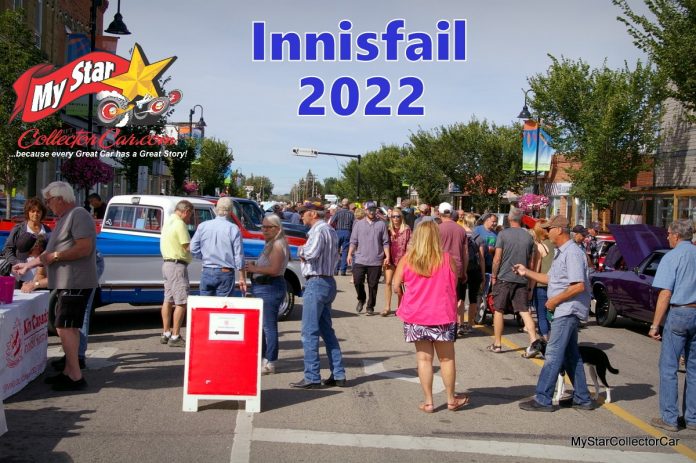 I've been to many Innisfail, Alberta, Canada car shows over the years, but this one exploded in size.
Old iron blends in well with older structures, so you get some great pictures because of the period-correct background. This year's show was so big it extended into side streets—they were in uncharted territory at the Innisfail show this year.
This event had a carnival feel, so the row of food trucks really added to the atmosphere. They even had cotton candy—it was kiddie heaven.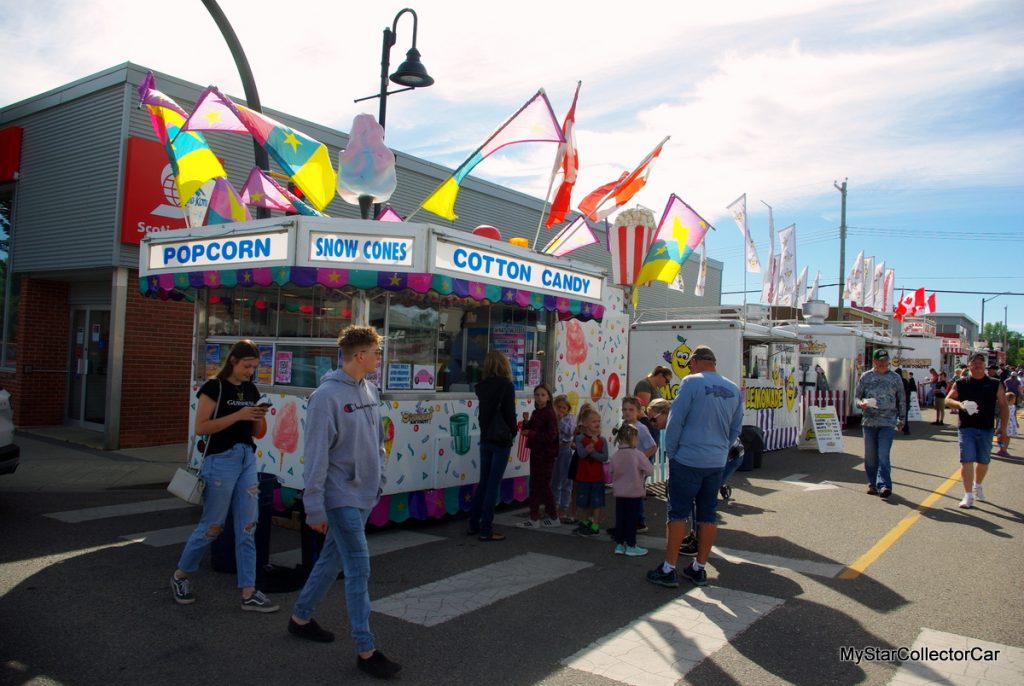 The cars (and trucks) are the real stars of the show, so the mission was clear—seek out great owner's stories and put them on MyStarCollectorCar.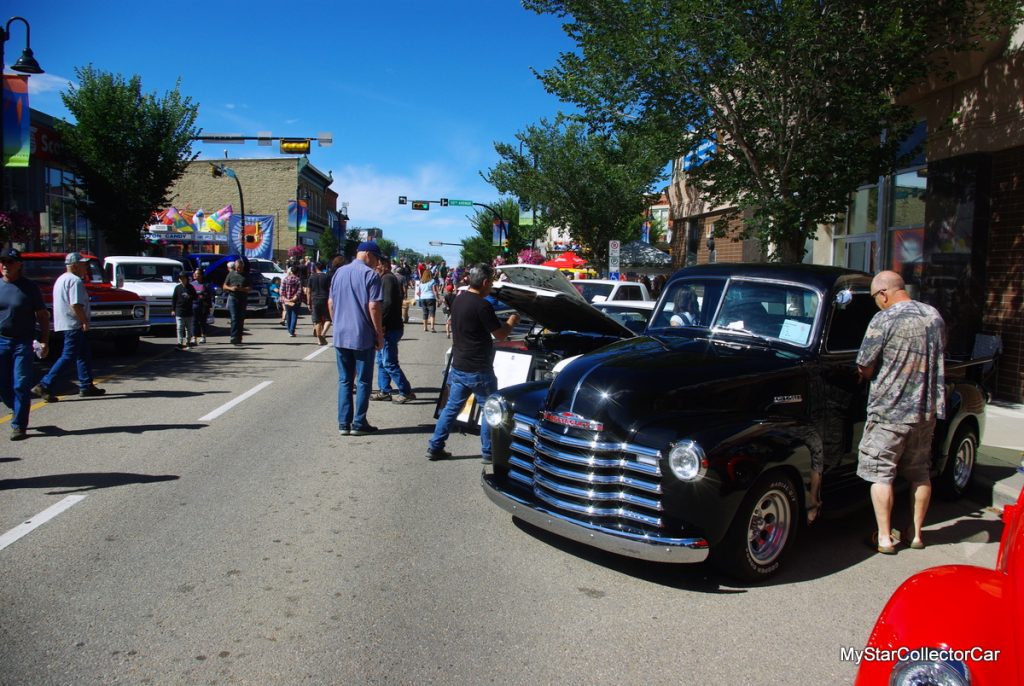 Jim found a 1971 Ford F-100 that was a combination of stock and resto-mod. The owner was true to the factory look but he wanted a driver.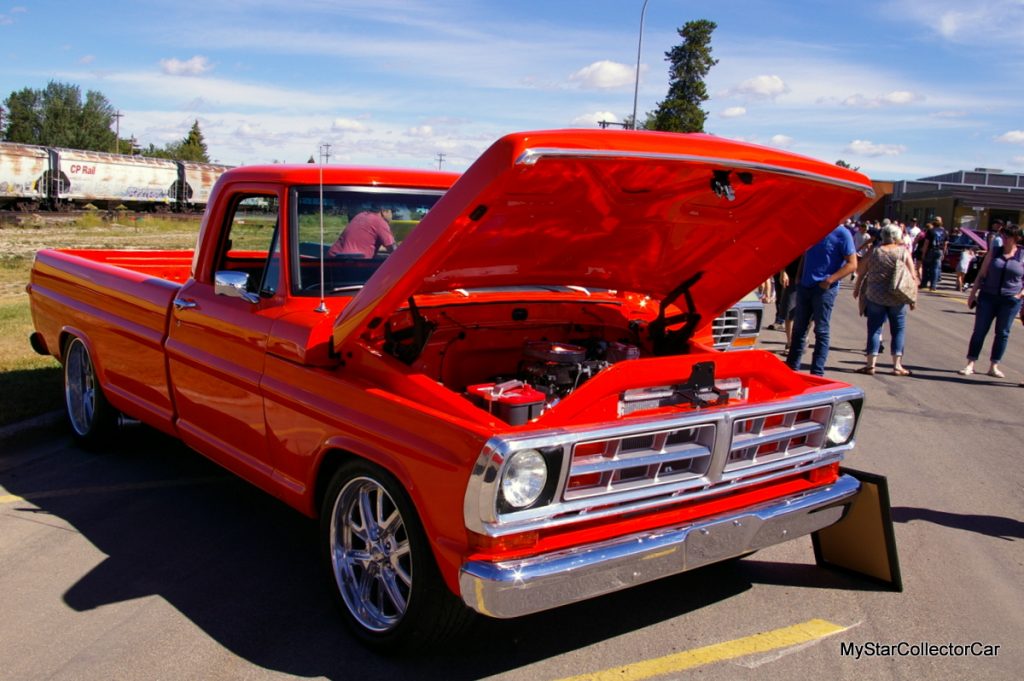 He did that—and more. Jim promises it will make a great future MyStar owner story with plenty of personal history behind the project.
I found a rare Mopar at the Innisfail show. It was a 1964 Dodge Dart GT—these are extremely rare cars and fortunately the owner decided to show up in Innisfail. That was a great decision.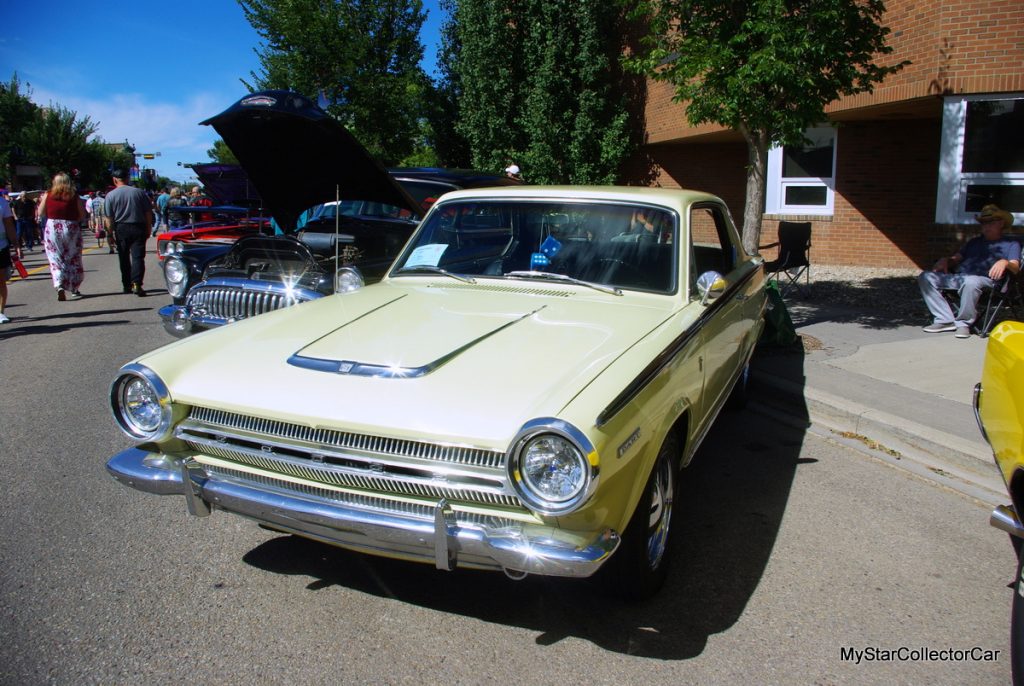 They built a few of these '64 Darts, but they never built one like this—it had a surprise under the hood that made it one of a kind.
I also spotted a '57 GMC 950 COE (cab over engine) at the show. For the record, COE trucks are some of the hottest commodities in the hobby because they make cool—and functional customs.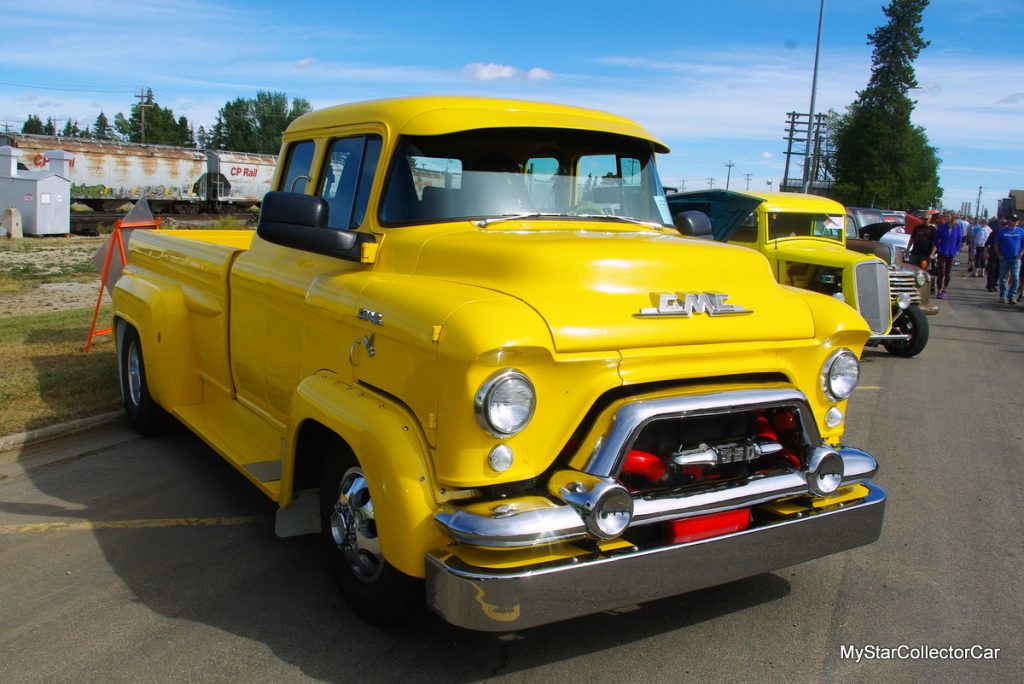 This '57 GMC 950 was no exception. The owner went through detailed plans before he even turned a wrench–the planning paid off because this truck is not only ultra-cool—it's practical. I took a lot of notes on this truck because there are so many details behind the project.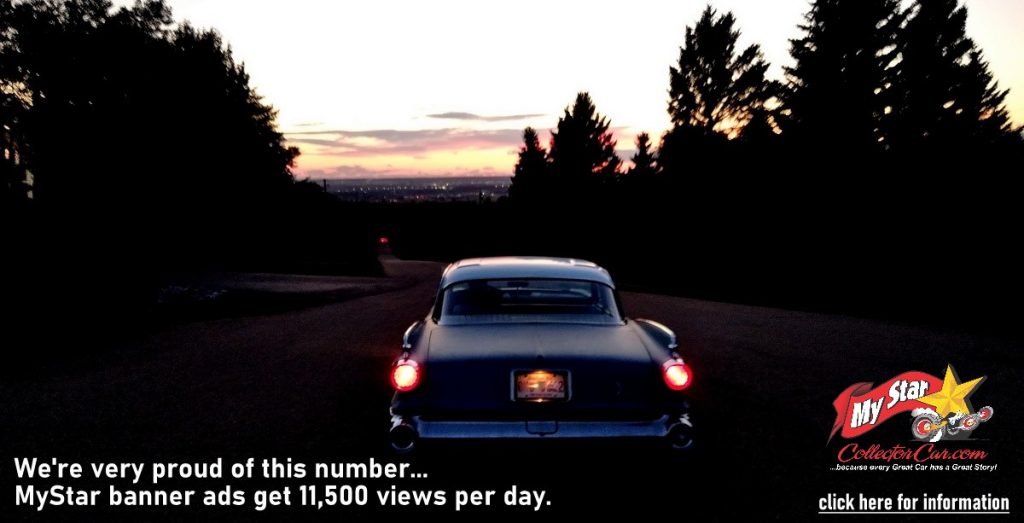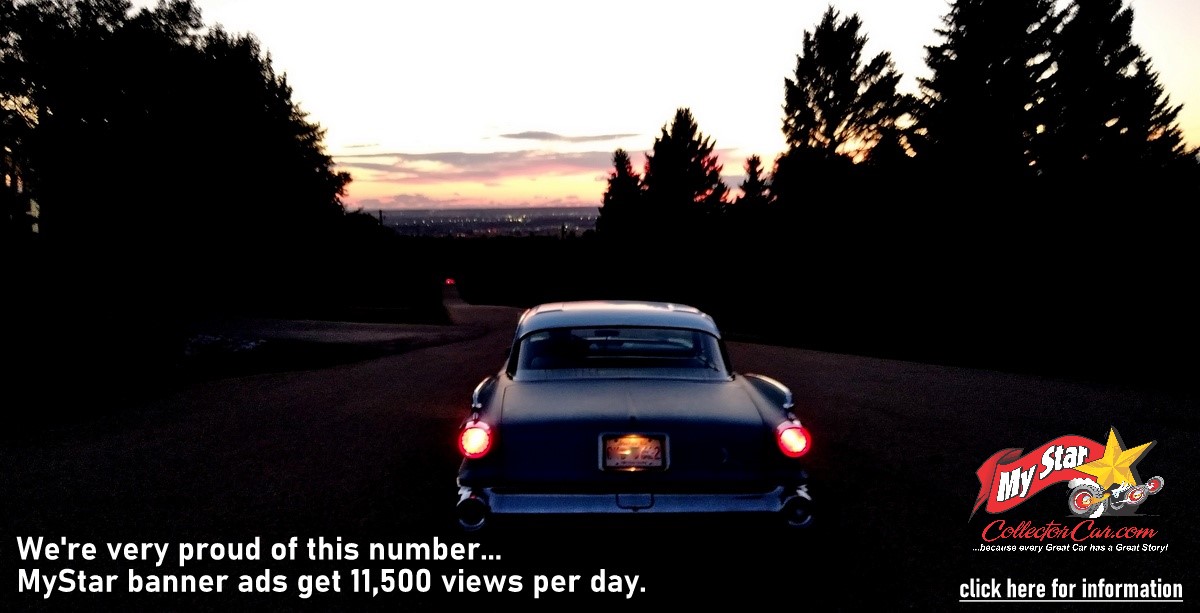 The final car was one I've known since I was a kid. A local farmer owned this '59 Dodge Custom Royal four-door sedan and he lived about half a mile from where I grew up. The first owner was a snowbird when the snowbird concept was relatively unique, so the car never saw any miles.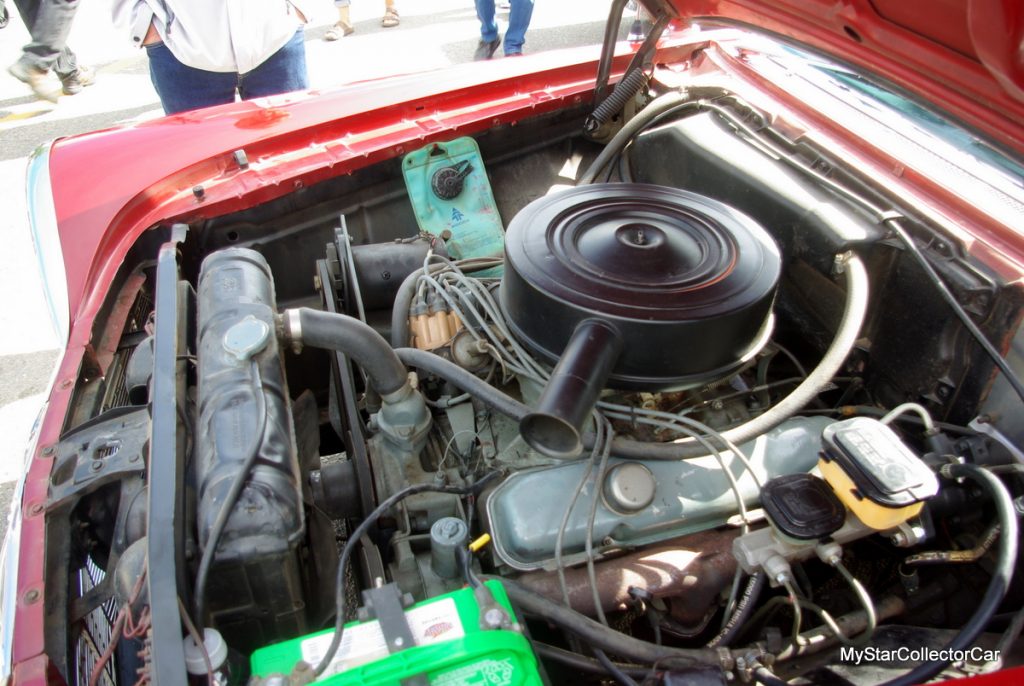 That was just part of the story—he sold the car to a guy with a young family and eventually the Dodge left the family. Decades later, it's back in the family–in the hands of the grandson of the second owner. That's a very short, less detailed version of what you'll see on MyStar in 2023.
Every car show in the world wants to thrive and Innisfail is no exception. They've operated this event in different venues and on different dates and they've always run a nice show.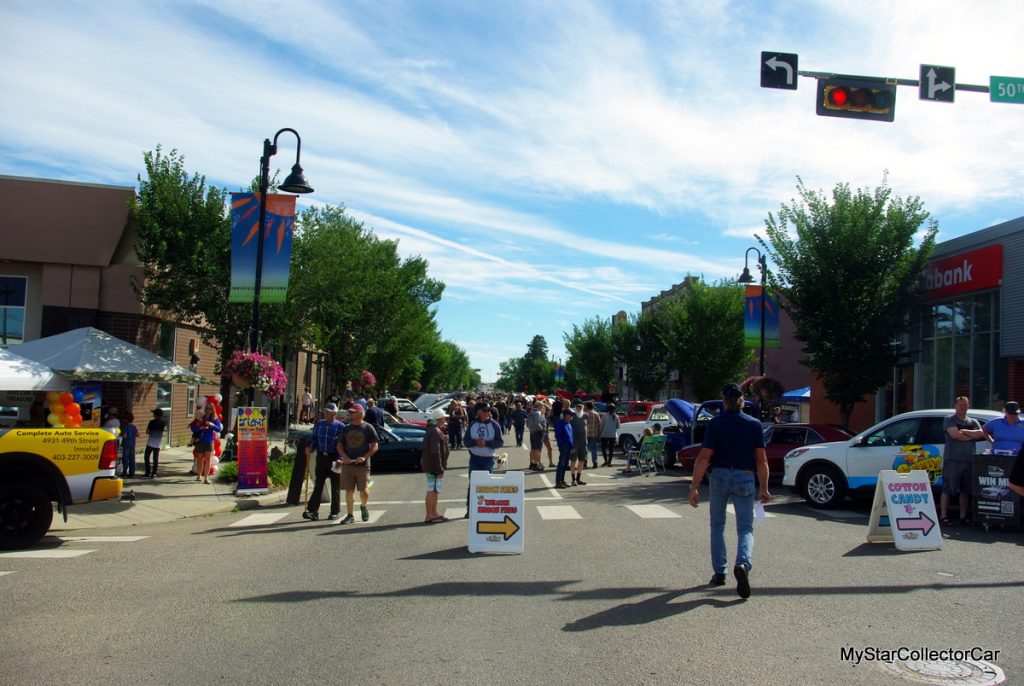 By: Jerry Sutherland
Jerry Sutherland is a veteran automotive writer with a primary focus on the collector car hobby. His work has been published in many outlets and publications, including the National Post, Calgary Herald, Edmonton Journal, Ottawa Citizen, Montreal Gazette, Saskatoon StarPhoenix, Regina Leader-Post, Vancouver Sun and The Truth About Cars. He is also a regular contributor to Auto Roundup Publications.
Please re-post this if you like this article.