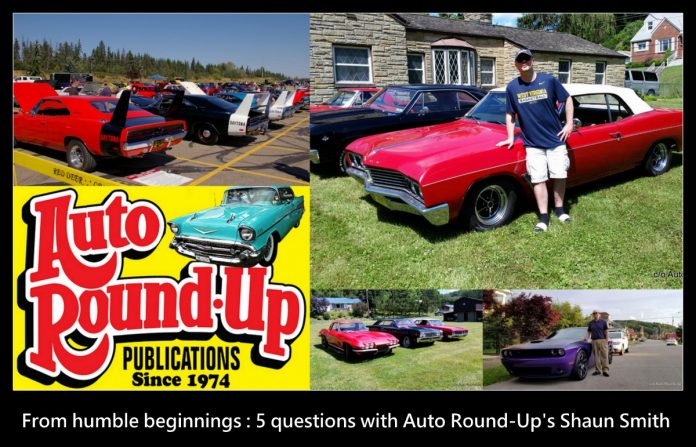 Auto Round-Up is a go-to source for any car search and they're one of the few paper sources left in the classic car sales world.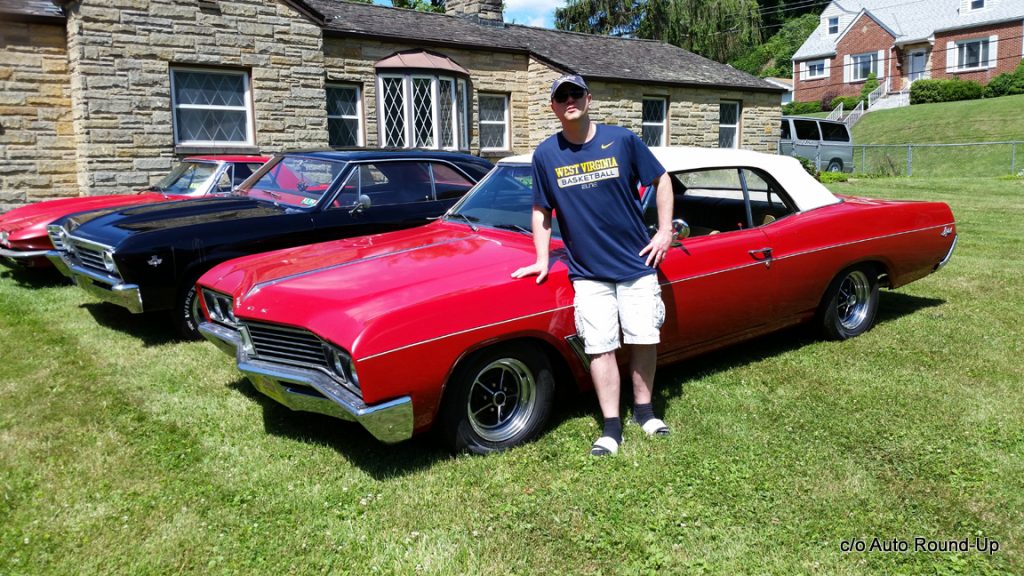 1-When did Round-Up begin?
"My father, Ron Smith, founded Auto Round-Up Magazine in 1974. In fact, last year, we celebrated our 45th Anniversary, which coincidentally coincided with the release of Auto Round-Up's 1,000th issue. Back in the 1970s, our home state of West Virginia had started an "Abandoned Vehicle Project" in an effort to clean up the region. The government was in the process of seizing vehicles from the 1920s, 1930s, 1940s and 1950s if they did not run by a certain deadline. Dad's mission was to go around and save those vehicles by taking photos and posting descriptions on bulletin boards at convenience stores and grocery stores across the state. This was all in hopes that people who saw these posts would respond to the sellers and purchase their vehicles. It didn't take long before folks started buying up these project vehicles and restoring them. Before he knew it, hundreds of cars had been "saved" from the crusher. The vehicles were being restored and placed into the right hands of those who appreciated them, rather than the government melting them down for scrap metal, only to be lost forever. Finally, one day, my father was posting up some "ads" on a bulletin board and a random person approached him and asked if it was possible "to see all of the ads?" The light bulb came on and Dad started making copies of the ads on a few pages paper and began distributing them for free in those same retail locations. Then, another random person asked if they could get it mailed to their house. At this point, he was forced to charge and created a publishing business from scratch. The photos were copied on a copier and the descriptions were typed up on a typewriter. Then copies were made and stapled together into an 8-page booklet publication, titled Auto Round-Up Magazine. To this day, we have held true to that original concept of "Free Advertising" and believe that is the core value of not only our publishing company, but also as a connection of preserving the collector car hobby. And that my friend, is how it all began. The rest is history".
2-Have you always been immersed in the car hobby?
"Yes. And I say that with a big smile and a big heart. I grew up in this, so there was really no defining line between the hobby and the magazine business. They have always been one and the same. At the age of four, I was helping make deliveries of copies to stores and at the age of eight, I was handling some of our billing management. Of course, Dad had (and still has) a 1967 Corvette Stingray convertible with both tops as well as a 1967 Chevy Chevelle Malibu, so my interest and influence has always been there and, more specifically in the muscle car category.
But, I love all cars. I am not completely biased as there is something super special about every generation of vehicles made from the past. I recently had a 1967 Buick Skylark convertible that was a lot of fun. We did some minor restoration on it. I currently have one of the few 2018 Dodge Challenger T/A models that has the 5.7-Liter V8 Hemi MDS VVT engine under the hood and is Plum Crazy Purple with the black satin paint on the hood, top, trunk, complete with side stripes and decals. Believe it or not, it was made-to-order and was manufactured in a factory in Canada. It's super powerful and packs a punch! I'm not sure what my next ride will be, but I'm always looking!"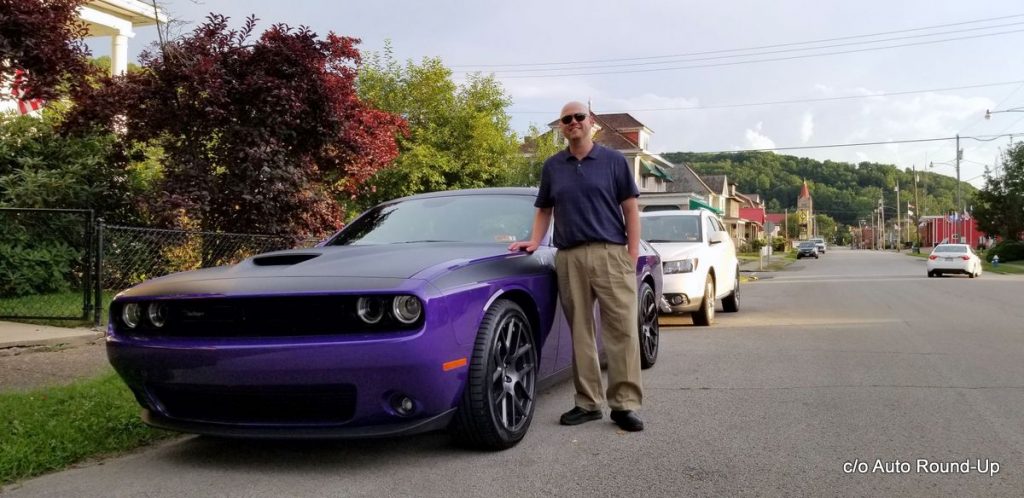 3-What are some of the more unique vehicles you've listed over the years?
"I wish I had a photographic memory, but I don't (ha-ha!). In fact, age and a fast-paced publishing career do not improve that at all! A lot of the original bargains came about in the 1980s, when the hobby really took off. I think everybody grew along with it and it was a golden era, so you saw a lot of vehicles being sold at certain prices, but the market kept exploding, which created legendary deals in our publications. I think that's what really put us on the map. In recent times, it's the super-rare muscle cars that really grab my attention, like the Super Birds, Daytonas, original Shelbys and real-deal GTOs.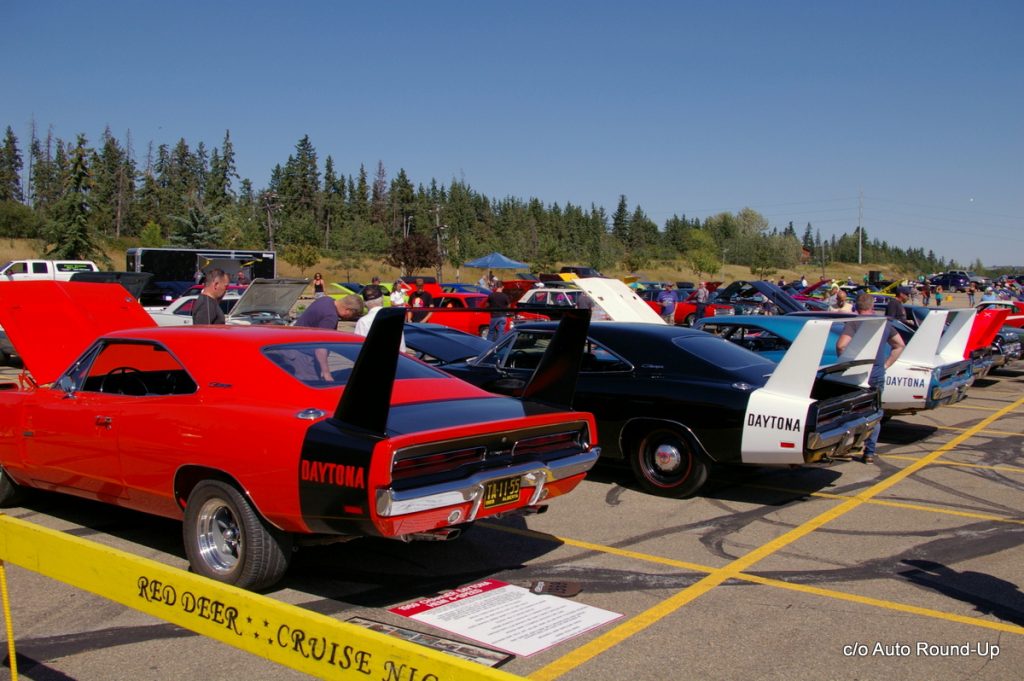 But there is also a lot of unique stuff from the 1940s and 1950s floating around out there that I believe are undervalued and they really catch my eye as well. A low production of any model from that era will undoubtedly increase in value. One of the more memorable advertisements was a movie prop from the 1982 film titled The Best Little Whorehouse in Texas. A reader had acquired a rooster statue from the movie set and had advertised it in our miscellaneous section for $5,000, which everybody at the time agreed was way too much. That ad ran for years, and many people probably still remember it. We had complaints about it because it wasn't an automotive item for sale. In fact, shortly after that ad was published, we received ads for horses and I believe we sold one of them! There is no correlation between these stories; in fact, I think we mistakenly received the horse ads because there used to be a Round-Up Horse magazine. I remember my Dad saying, "just keep running the rooster ad, someone will eventually buy it and then we won't have to worry about it anymore!" I don't know whatever happened to the rooster, I just hope it doesn't show its ugly head again due to the karma of bringing it up in this interview. Ha-ha!"
4-You've expanded to specialty issues and features so can you explain a little more about that?
"Absolutely. So, yeah, we were publishing our core three titles, Auto Round-Up (our bi-weekly publication) and our monthlies, Truck Round-Up and Classic Car Round-Up. Classic Car Round-Up used to be named Auto/Truck Round-Up Monthly and was printed in Quebec. At that time, it was a combination magazine, comprised of the same content from Auto Round-Up and Truck Round-Up and was sold exclusively in bookstores. However, over the years, it became its own entity and to help eliminate the confusion in the name, we re-titled it, so readers would know that it was different. I mention this because that original success in creating a new publication was a direct connection into what we are doing today, just in different ways. So, let's fast forward to a few years ago. Newsstand magazine sales have continued to struggle due to many factors and some larger publishers began to experiment with what the industry calls "Special Issues." These were one-shot releases that were centralized around a niche theme and they were wildly successful and helped fuel publisher's sales. I brought the idea up to our distributor and they gave me a green light to try two in 2015 and the results were great. The original two were Classic Chevy Round-Up and Classic Ford Round-Up. Each year since that initial test, we have released more Specials geared around niche categories—however, with one twist. While we realize there are "Ford" people and "Chevy" people who are super loyal to their brand, there are also just, plain universal car people that like all vehicles. So, we give them a chance to subscribe at a discount to receive the entire lineup each year. This year, we have the mix-and-match option, which makes it even better. The 2020 Special Issue expanded lineup of eight (8) issues includes Chevy Trade Round-Up, Cars of the 60s, Ford & Mustang Round-Up, Street Rod Round-Up, Cars of the 50s, Truck Trade Round-Up, Mopar Muscle Round-Up and Muscle Car Round-Up. There is still time to order the remaining issues by calling our office at 304-884-6887 (M-F, 8AM – 4:30PM, EST) or visiting our online store at autoroundup.com.
5-What are your future plans for the hobby?
"For the magazine side of the equation, to expand on the above question, we may increase our Special Issue Lineup to a couple of more issues. We are in a continuous process of improving our website and digital advertising options. We are also assessing reader feedback to see if adjustments need made in certain processes both digitally and in print as well as customer satisfaction. Expansion of our print magazines in more retail stores is likely as some publishers have went all digital or folded during this unfortunate pandemic. In fact, we realize families are having a tough time right now, so we just launched an Early Bird Subscription Combo Deal where customers have the opportunity to subscribe to all three of our core titles for one, low price. And, we have incorporated in a more cost-efficient price for Canadians, which has been a struggle with the USPS rates where they are today. (Our postal system eliminated the Publishers' Periodicals class of mail for foreign periodicals a few years back. This drove up postage costs tremendously and that's when all magazines were forced to raise their Canadian subscription rates).
"For the hobby side of the equation, it's all about, "Keep on rollin'!"—my tagline used in my Auto Round-Up editorial column. What can we do to preserve the hobby? What can we do to help improve it? How can we efficiently and cohesively work together to be the most effective? I've recently been expanding on this topic in my editorial for the past several months. I think there is a sense of urgency at play. We hope to continue to help collectors who wish to deplete their inventory into restorer's hands via our free advertising model. We believe that this has a huge, positive impact and really contributes to the car hobby. We will also continue to promote free event listings for clubs in our print publications and on our website to generate more traffic at shows, cruises and other club outings. For the future, however, and for the sake of our beloved hobby, while it is important for me to carry on my father's legacy and dream in these wonderful automotive publications, it is my belief that ALL OF US must band together and start thinking about how we transition this way of life over to the next generations. It's bigger than us and more important than our publications—it's about the entire hobby. And, it's going to take more than just everyone supporting the hobby's businesses. I'm talking about classic car dealers, parts suppliers, restoration shops, publications, clubs, organizations, individuals etc. as well as SEMA and other organizations joining together to help figure this thing out. I think it is our responsibility to do just that, but I believe it's going to have to be a collective effort and the rallying call needs to come from a unified voice in our collector car hobby. That person isn't me, but there are definitely some good candidates out there that can help lead the charge and help pay it forward. The more I think about it, it wouldn't surprise me if a few of the larger non-profit organizations consolidated for this effort. There are a lot of good things going on out there and a lot of positive efforts. We need to expand on those and keep paying it forward. That's the key.
And, I am a firm believer that we will all get there.

Shaun Smith
By: Jerry Sutherland
Jerry Sutherland is a veteran automotive writer with a primary focus on the collector car hobby. His work has been published in many outlets and publications, including the National Post, Calgary Herald, Edmonton Journal, Ottawa Citizen, Montreal Gazette, Saskatoon StarPhoenix, Regina Leader-Post, Vancouver Sun and The Truth About Cars. He is also a regular contributor to Auto Roundup Publications.
Please re-post this if you like this article.