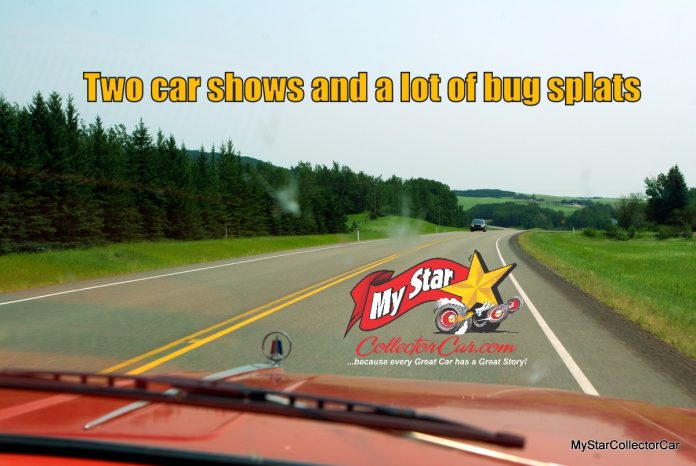 MyStarCollectorCar likes a challenge, including a car show double-header in one day when possible.
2021 has lessened the fear factor for car show organizers, most of whom were flattened by the rules and regulations put forth by the red tape experts. We have noticed a big increase in car show attendance because of last year's lack of events, so we at MyStarCollectorCar join the crowds whenever we have the opportunity.
This weekend offered two car shows in communities that are about an hour apart and located in central Alberta Canada. The first community is Rocky Mountain House, Alberta, a town not located within the Rocky Mountains, but the famous range can be seen to the west of Rocky.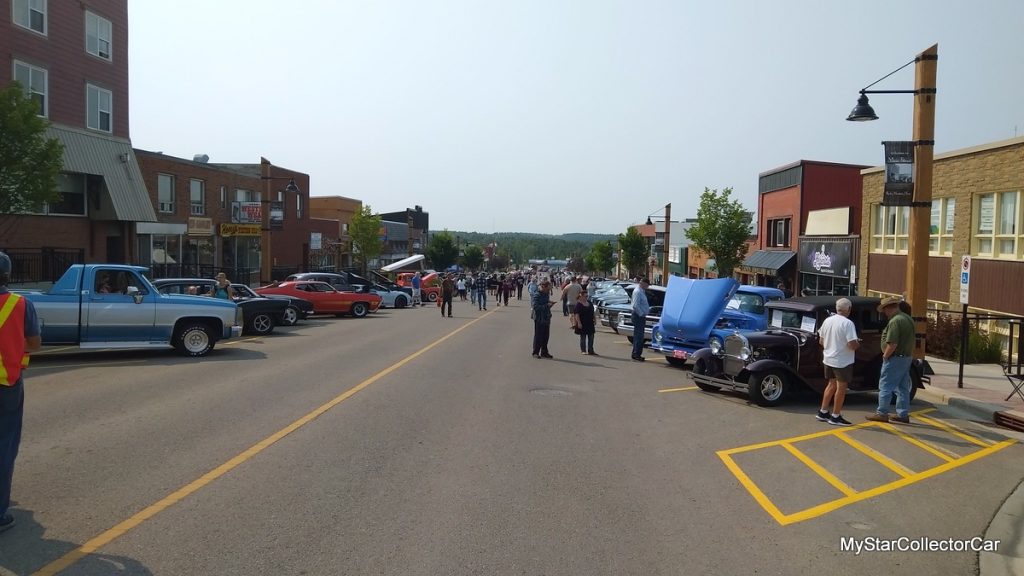 Rocky Mountain House stages an annual car show in late July that falls on the same day as Lacombe, Alberta, a community about an hour northeast of Rocky if one takes the scenic route. Our mission was to attend both shows and interview a few owners at the two events. Mission accomplished on both tasks, although a few flying bugs sacrificed their lives on the car's windshield along the way.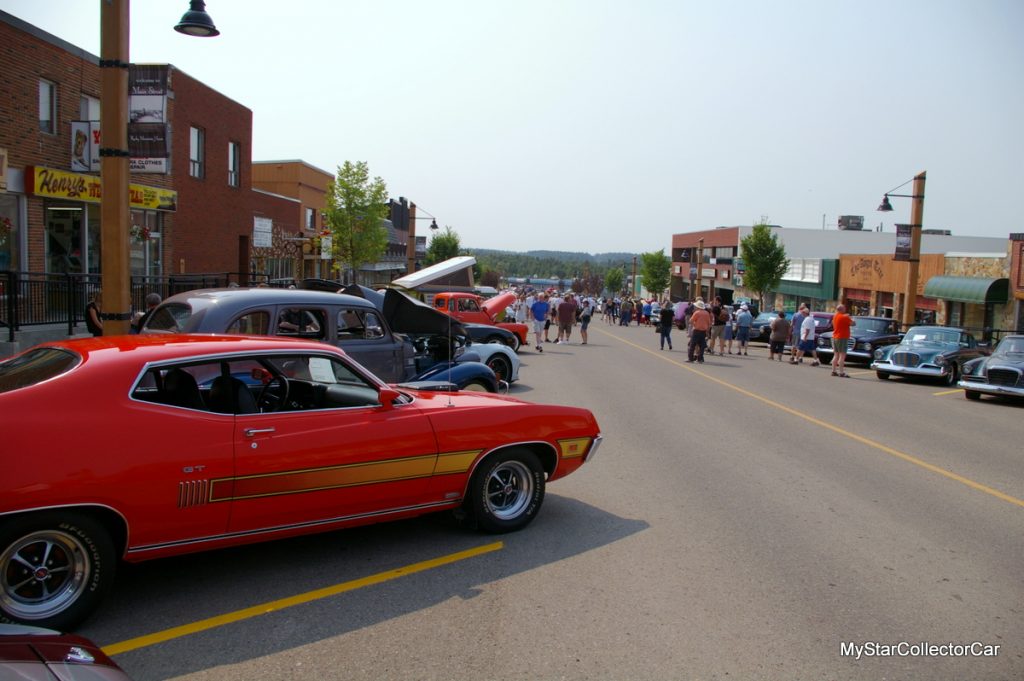 The first show on our travel agenda was the Rocky event. We arrived about a half hour before their start date (10 am) and the staging area on Rocky's Main Street was already jammed with cars, including the Studey club and a side street with a group of Canadian-only vehicles (Mercury and Fargo trucks, along with a Meteor and Acadian car).
However, we chose to interview the owner of a 1966 Fargo ¾ ton 4×4 truck that gathered plenty of attention on Main Street, even though it was located at the bottom of the hill.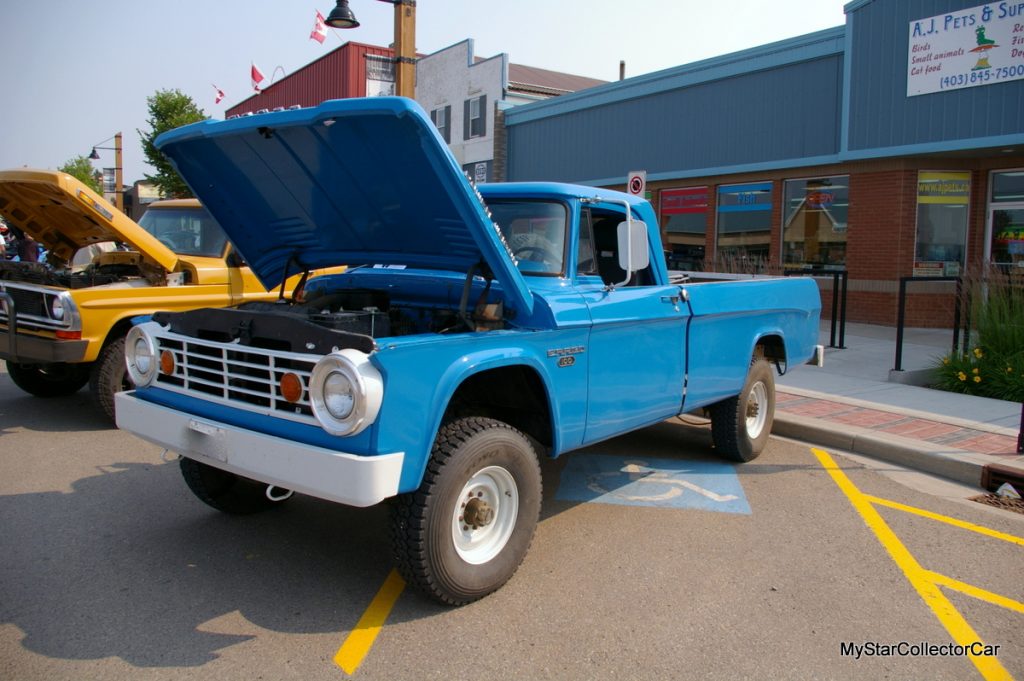 The truck has an interesting back story and a talented owner who restored his Fargo, a major project that was well beyond the capabilities of most car guys. The '66 Fargo's full restoration process will be revealed in a future MyStarCollectorCar article.
A 1971 Ford Bronco also required a major rebuild before it was ready for the road.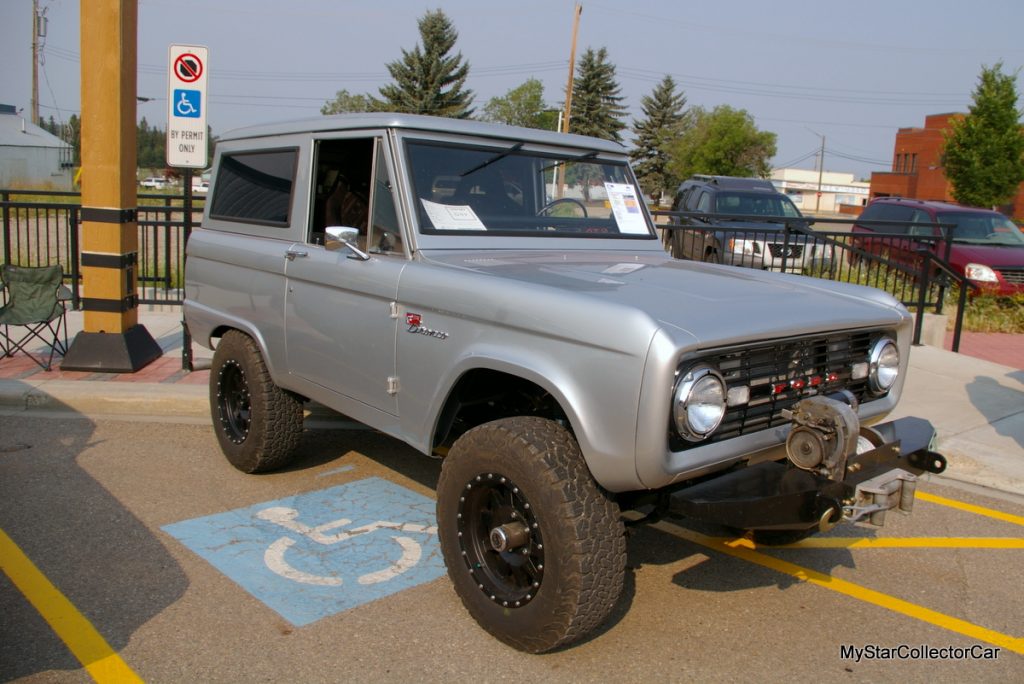 It has a deep family connection, and its current owner is an accountant (as well as a hands-on car guy), so a Bronco restoration was not exactly his field of expertise-but he did it. Find out how and why in a future MyStarCollectorCar piece.

A 1959 Dodge 500 grain truck was another standout at the Rocky show, mainly because it is a heavy truck from Mopar's past and it has a young owner.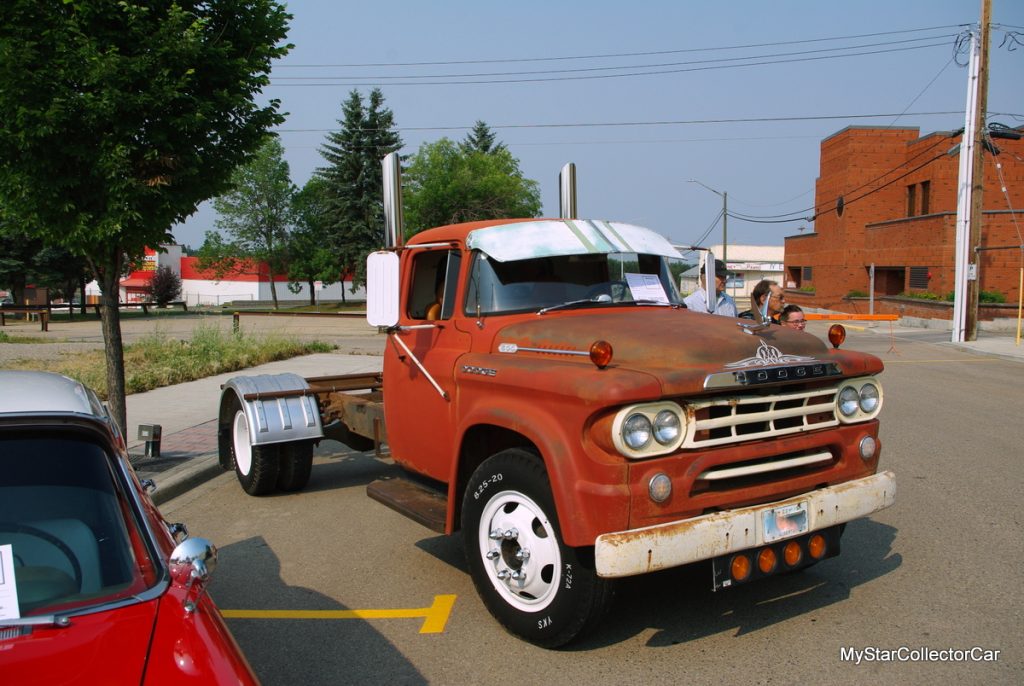 This farm truck has a direct connection with the owner's family, and he is talented enough to breathe life back into it. Learn more in a future MyStarCollectorCar feature.
There was a one-owner 1970 Ford F-100 Sport Custom truck with a big history.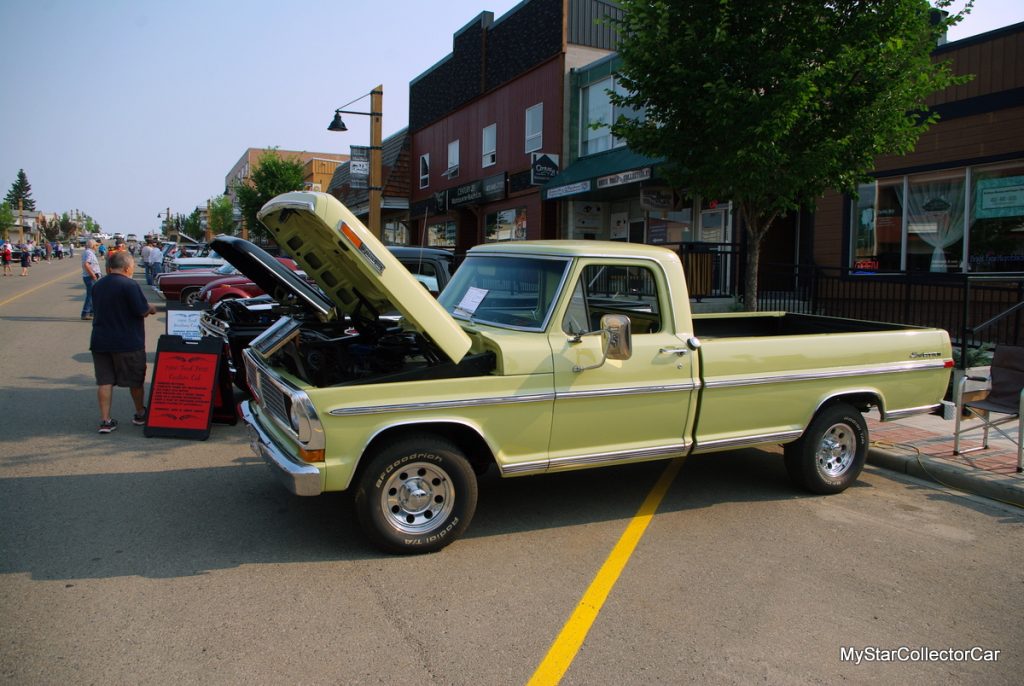 Fortunately, its owner had a big attachment to his first new truck so he kept it and brought it back to showroom condition.
A 1955 Ford Fairlane two-door sedan resto mod caught our attention at the Rocky show because it wore badges of honor in terms of travel, however we did not connect with its owner…yet.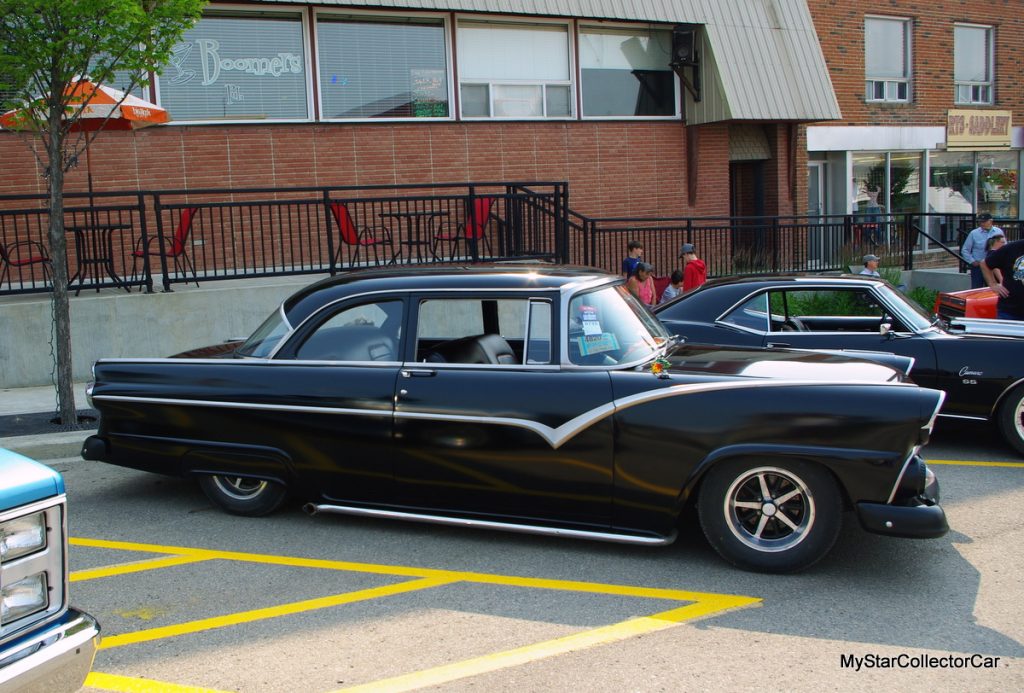 Look for its full story in a future MyStarCollectorCar article.
We hit the road to Lacombe and remembered the big 2019 storm that flared up in the afternoon that year, so we allowed extra time this year because car guys and hail do not mix well. Fortunately, it was a perfect day with no danger of bad weather, so we were able to soak up the Lacombe car show without any weather misadventures.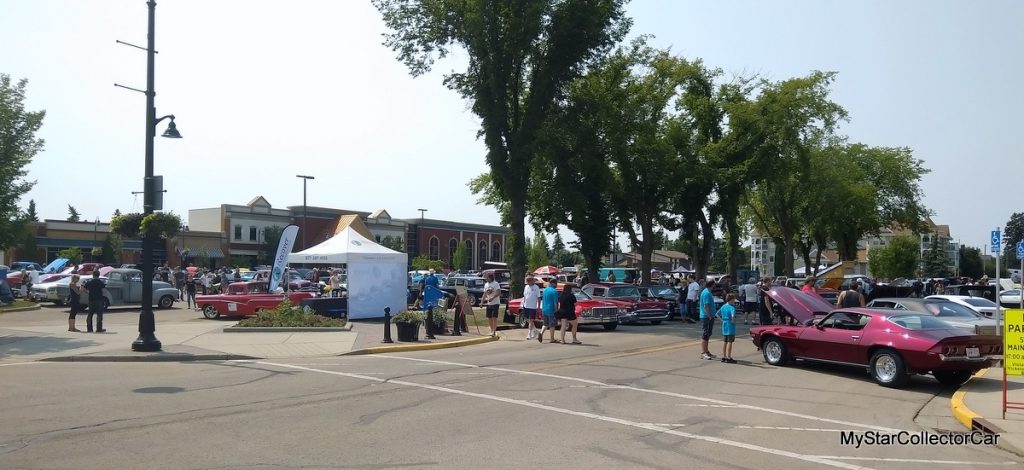 A bright yellow 1970 Plymouth Duster 340 was at the Lacombe show and MyStarCollectorCar connected with its owner. He is the right owner at the right time for the car and now the two of them enjoy any opportunity to hit the road together.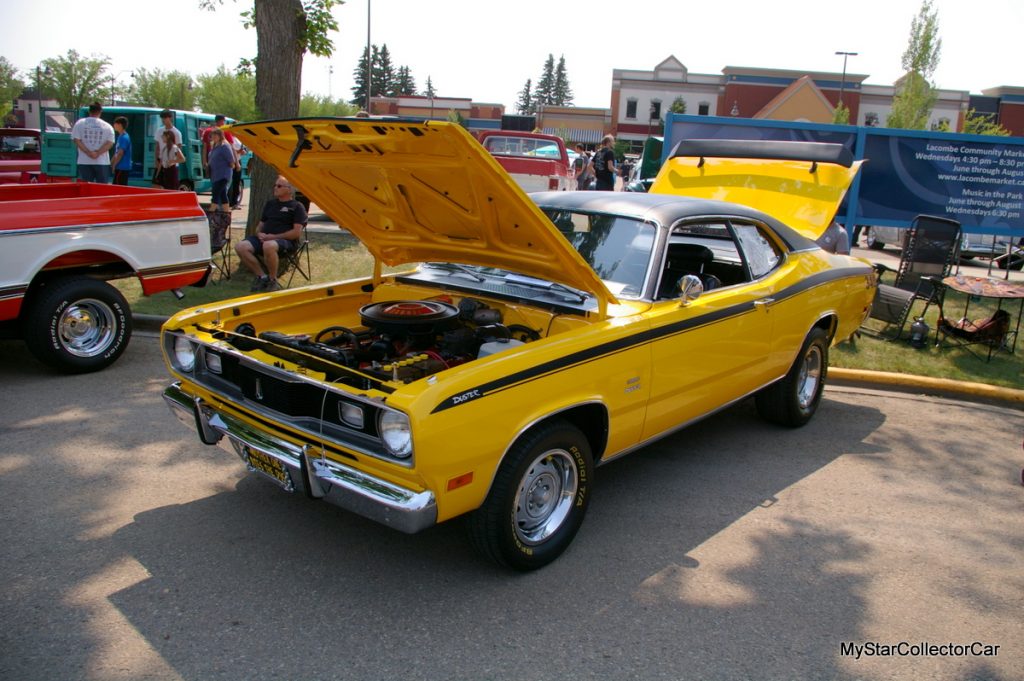 MyStarCollectorCar gathered all the details behind this remarkably preserved Duster and will share them with our readers in a future story.
The final entry on our double header car show list was a highly unusual 1965 Ford Custom that really was a custom built by the car's creative owner. It already had a solid back story before he gave the '65 Ford a new look, but MyStarCollectorCar will reveal the how-and-why behind the build in a future article.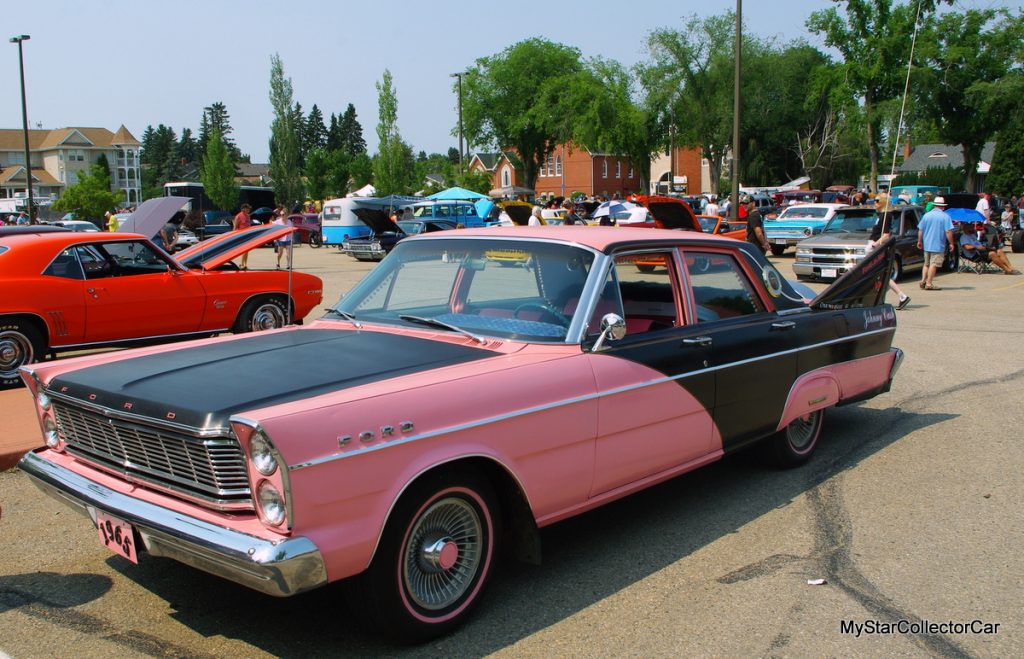 BY: Jim Sutherland
Jim Sutherland is a veteran automotive writer whose work has been published by many major print and online publications. The list includes Calgary Herald, The Truth About Cars, Red Deer Advocate, RPM Magazine, Edmonton Journal, Montreal Gazette, Windsor Star, Vancouver Province, and Post Media Wheels Section.