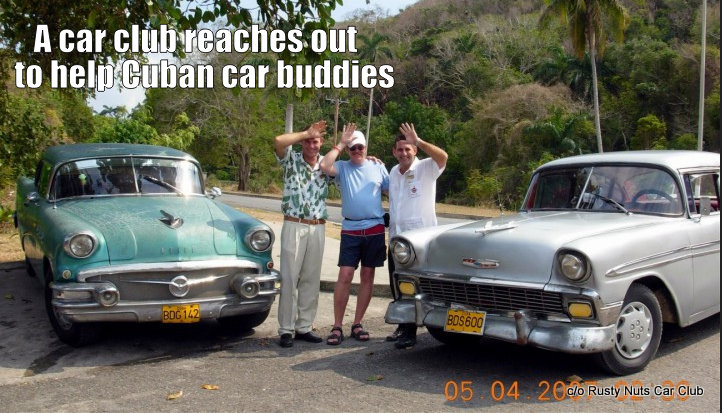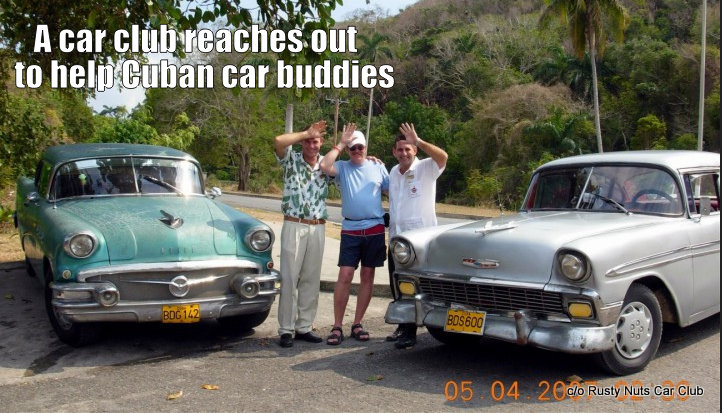 Cuba is often called the "land that time forgot" because old Detroit iron is still alive and well on the streets of cities like Havana.
The clock stopped on January 1, 1959 when Fidel Castro grabbed the keys to the castle from Fulgencio Batista.
'The United States cut the ties so Cubans never got a chance to see the 1960 Chevys, Fords, Pontiacs, Mercurys, Dodges, Plymouths, Cadillacs, Ramblers, Studebakers but they did get an eternal car show for the last 56 years.'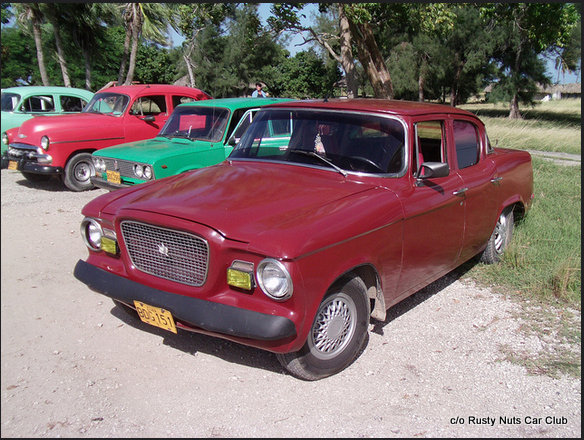 The Rusty Nuts Car Club has been around since 1999 and they have chapters in Holland Landing Ontario, Lindsay Ontario, Red Deer Alberta, Florida and now in Cuba. They're an informal organization but they thrive on fundraising and the promotion of the old car hobby.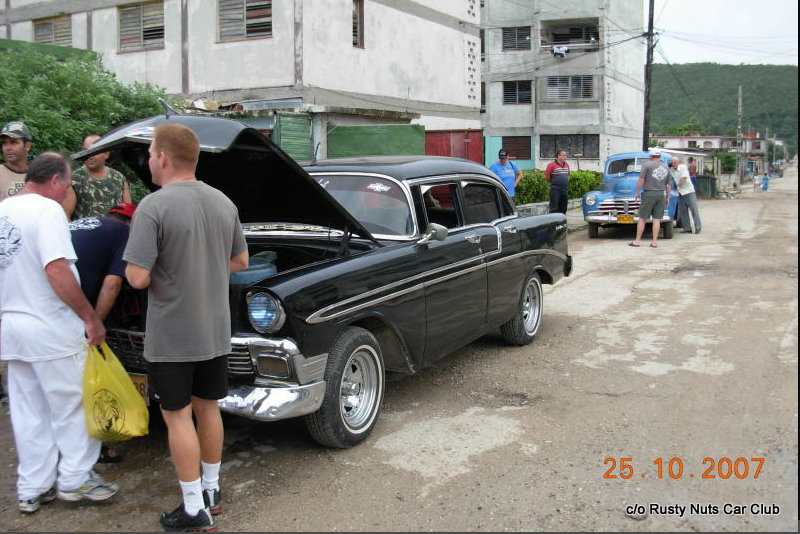 Their biggest and most unique annual project is a car show in Cuba. They brought the camaraderie of an organized car show to a country where '55 Chevys are a routine daily sight on the streets and highways of Cuba. Ian Rome is the current President of the Rusty Nuts Car Club worldwide and he was a key player in the development of this car show in the land that time forgot. Ian gave a brief history of the club: "The Rusty Nuts of Holland Landing started in 1999 with six friends and it has kept its focus on people".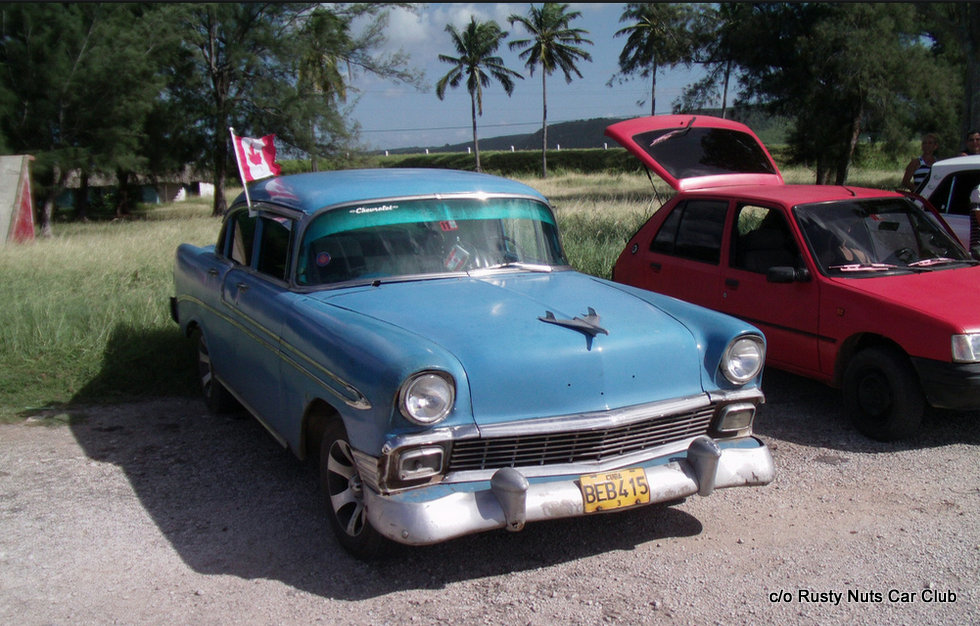 Ian explained how the show started: "We started going to Cuba in 2003 and started running Car Shows down there in 2007. To this day we have run 7 car shows—2007, 2009, 2010, 2011, 2012, 2013, 2014".
The shows exploded in popularity over the years as Ian explained, "The numbers increased each year— 12 , 25 , 40 , 55 , 75 , 100 , 150 in 2014".
Ian had a pretty basic explanation for the idea of a Cuban car show: "The origins of the show are simple. We just fell in love with the Cuban people, as well as the Cuban cars. We thought it would be nice to help them start a car show like the ones we enjoy in Canada—complete with raffle draw prizes and sometimes some trophies".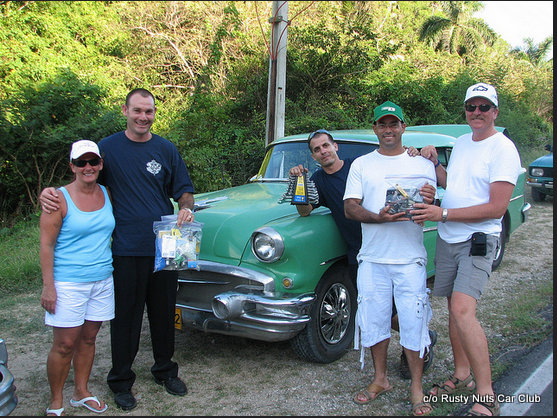 Ian was amazed at the Cuban car guys and their shared enthusiasm for old iron: "Cuban car guys love their cars as much as we love ours, they just have a few more hurdles to overcome, to drive, improve, and restore their cars".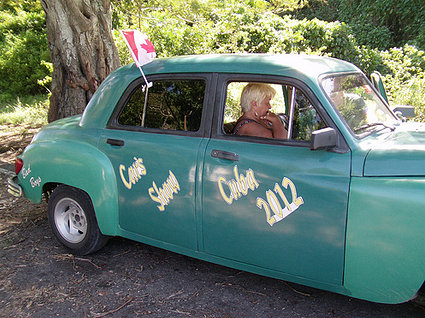 There were bigger hurdles for Cuban car guys a few years ago but new doors are opened every year according to Ian: "The cars are good and getting better. Most converted to diesel engines as that is the cheap fuel. Availability of parts is much better through Miami and Mexico as well as mechanical, body and air conditioning services".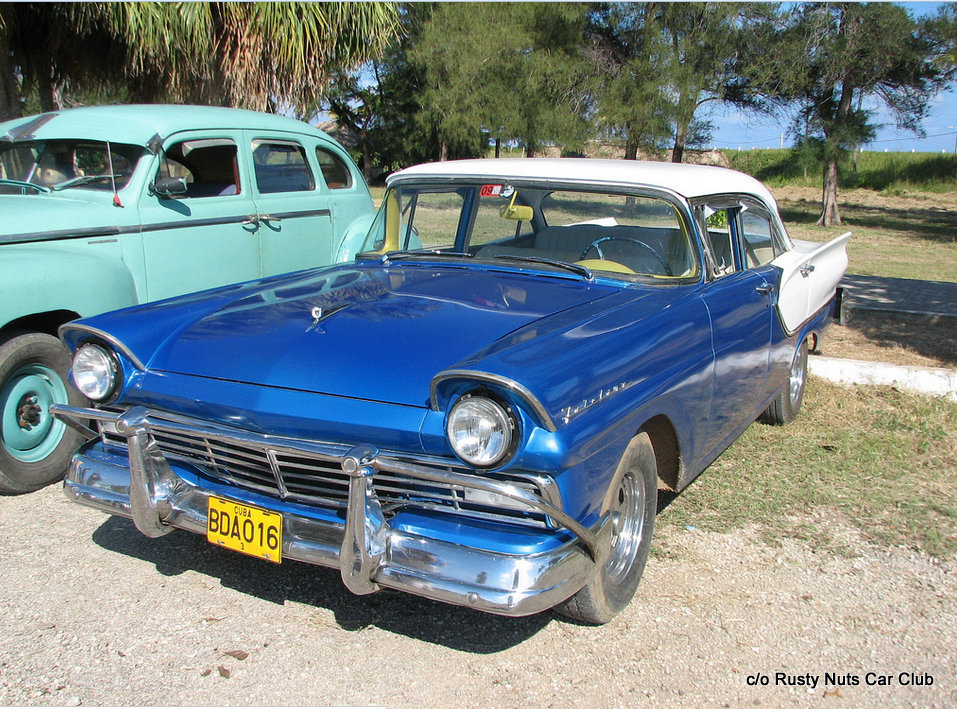 Cuban car shows faced other challenges never seen in other areas of the world: "The show was a bit challenging in the early years as the Cuban population was not allowed to meet in any large groups other than family. This was forbidden by the government so the first 3 years were pretty secretive, after that it got much easier to the point where local police were helping with traffic and in 2014 we were featured on the Provincial News Report on TV".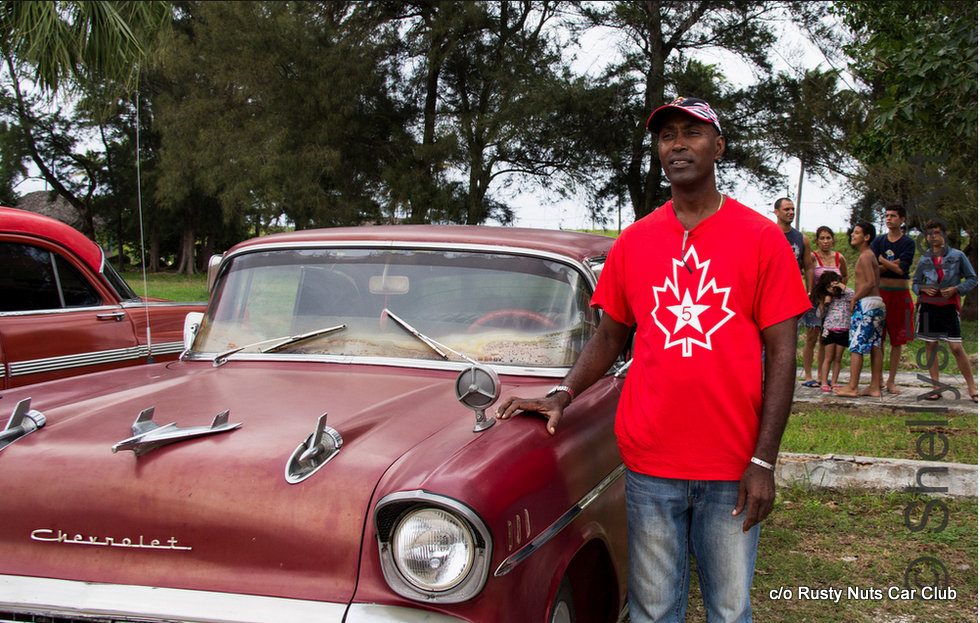 The results of their efforts paid off in a big way: "The locals love it, they love the cars, the fellowship and love the chance to win a much needed and hard to acquire tool. In 2014 we had 150 cars and roughly 500 people there. It has become a true community and family event".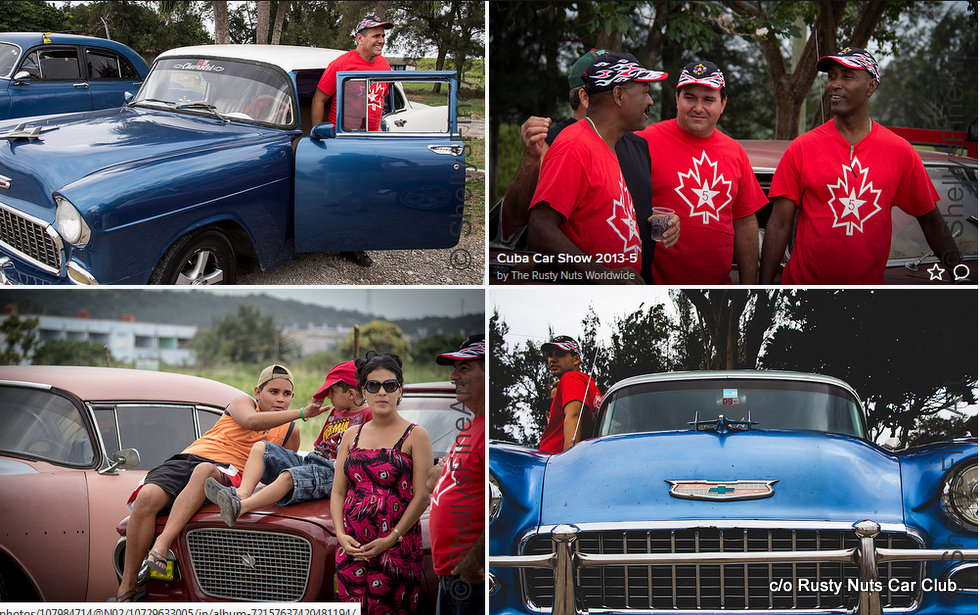 Future planning is essential for any event and the Rusty Nuts Car Club is well-positioned to maintain this show under any shifting scenarios: "For the future we are planning a show for the fall of 2016 , late October or November, who knows how many will attend. It will take on a bit of a new feel as the logistics for bringing a large amount of prizes to Cuba has changed due to duty and taxes. It took a lot of money and trips down to get all the stuff down there especially as the numbers at the show increased so we may just have a few bigger prizes for 2016".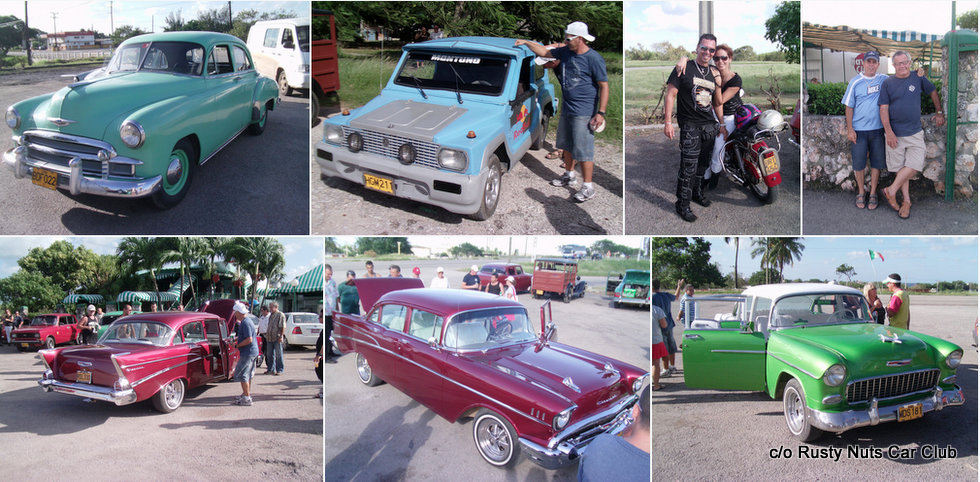 Ian and his fellow club members are heavily committed to these Cuban car shows because they are such a great example of the car guy connection across any border but he did want to end with a shout-out to fellow car guys:
"We are always looking for additional help in the process".
For more information please contact The Rusty Nuts on their website or check out their You Tube videos.
Jerry Sutherland
CLICK HERE to Like us on Facebook
CLICK HERE to Follow us on Twitter
CLICK HERE to Follow us on Pinterest
Please re-post this if you like this article.