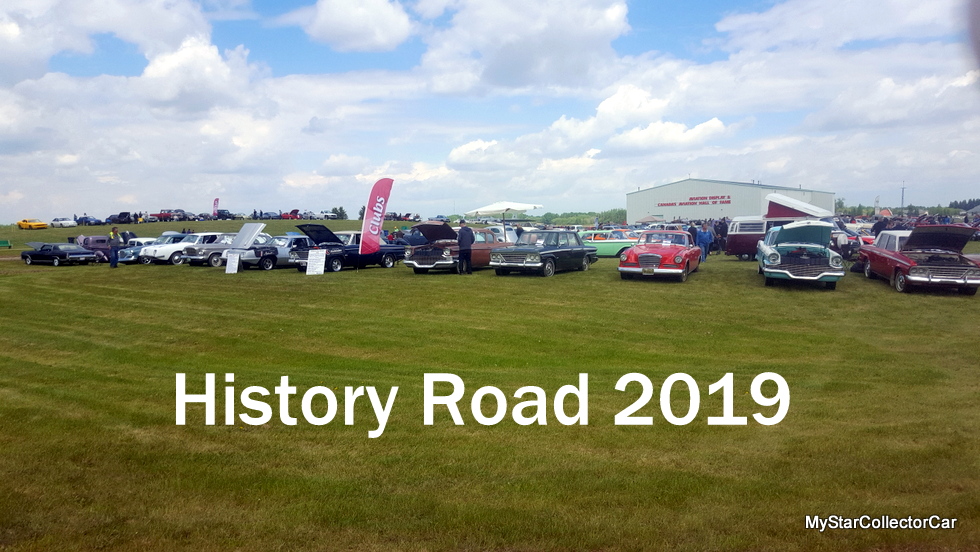 One of MyStarCollectorCar's favorite events is History Road held in June every year at the famous Reynolds-Alberta Museum in Wetaskiwin, Alberta.
The museum runs with the big dogs on a global scale and is a perfect venue for the annual History Road car show that features some of the museum's vintage vehicles, along with some of the most interesting rides owned by car guys and girls in western Canada.
The 2019 show was blessed with decent weather (no small feat in an Alberta June) and had a large number of entries for MyStarCollectorCar to gather stories.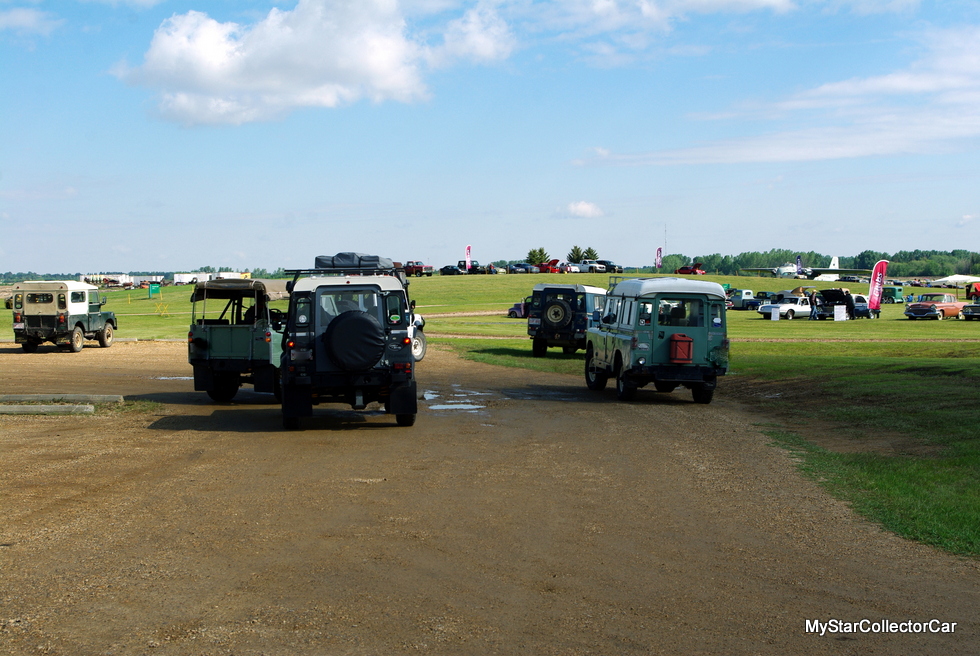 The first vehicle that caught our attention was a 1961 Imperial: a flagship model for Chrysler when it left the Mopar factory 58 years ago.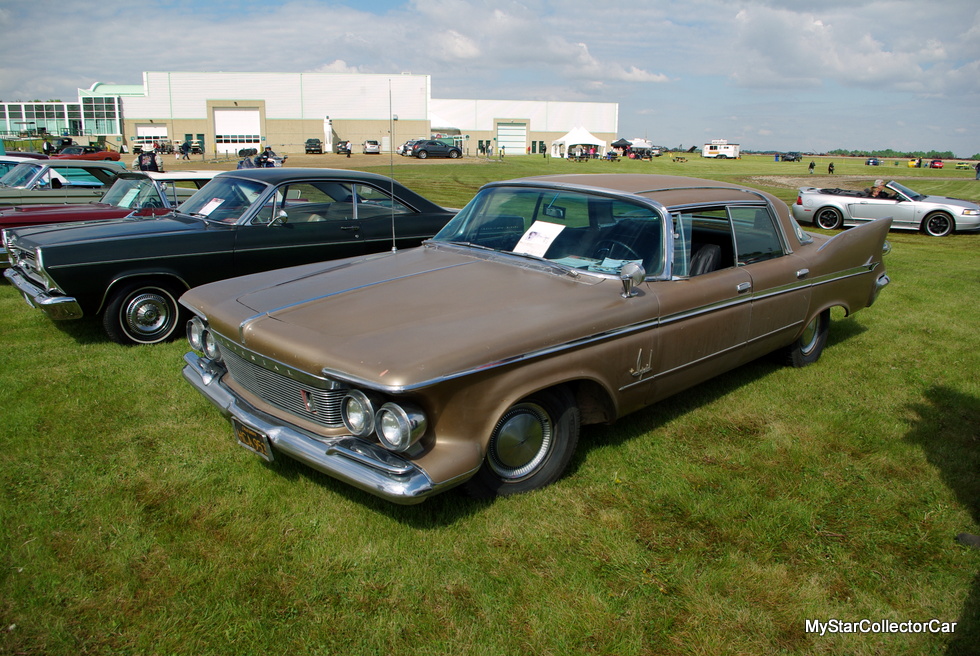 This beautiful luxury ride was a fully-loaded car with one extraordinary feature that made it incredibly rare: this Imperial had a strong link with legendary actress Doris Day and MyStarCollectorCar will reveal that connection with the late entertainer in a future article.
A 1960 Plymouth Fury two-door hardtop was also in attendance at the History Mile show and this strikingly rare car got plenty of attention from curious onlookers. The 1960 Fury represented the last of the finned cars from Plymouth, but it also represented a major portion of its owner's personal history.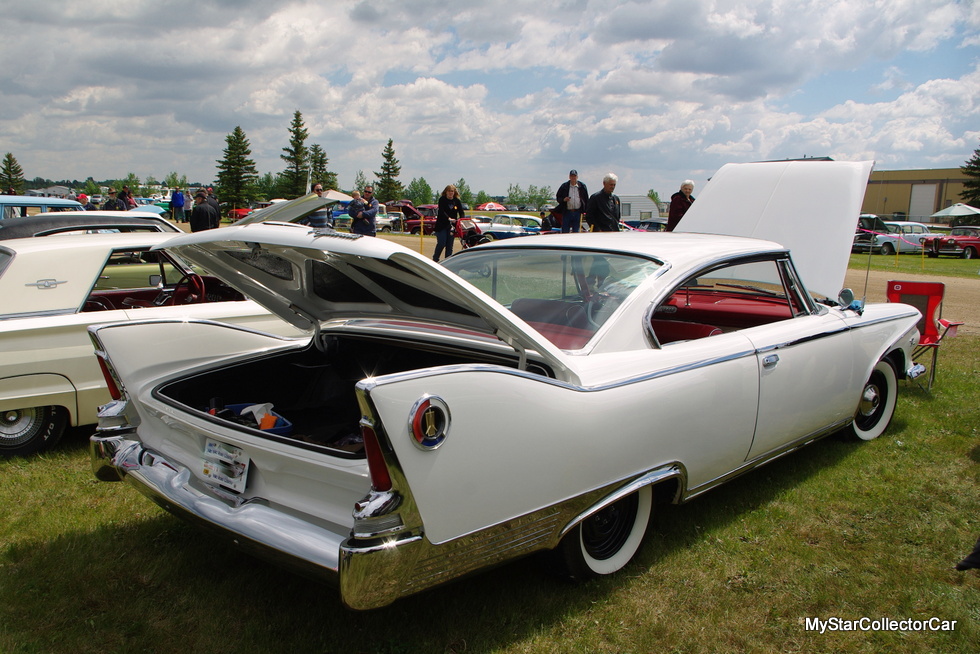 We were fortunate enough to connect with its owner and discover why his '60 Fury means so much to him and his family. MyStarCollectorCar readers will be able to uncover the car and owner's complete story in a future feature.
Coincidentally, a 1960 Plymouth restoration has been the latest focal point of an ongoing restoration process by popular YouTube star Scott Newstead of 'Cold War Motors' fame but he was at History Mile with one of his favorite driver cars; a 1971 Citroen that Scott has taken on numerous road adventures since he resurrected the car from the dead five years ago.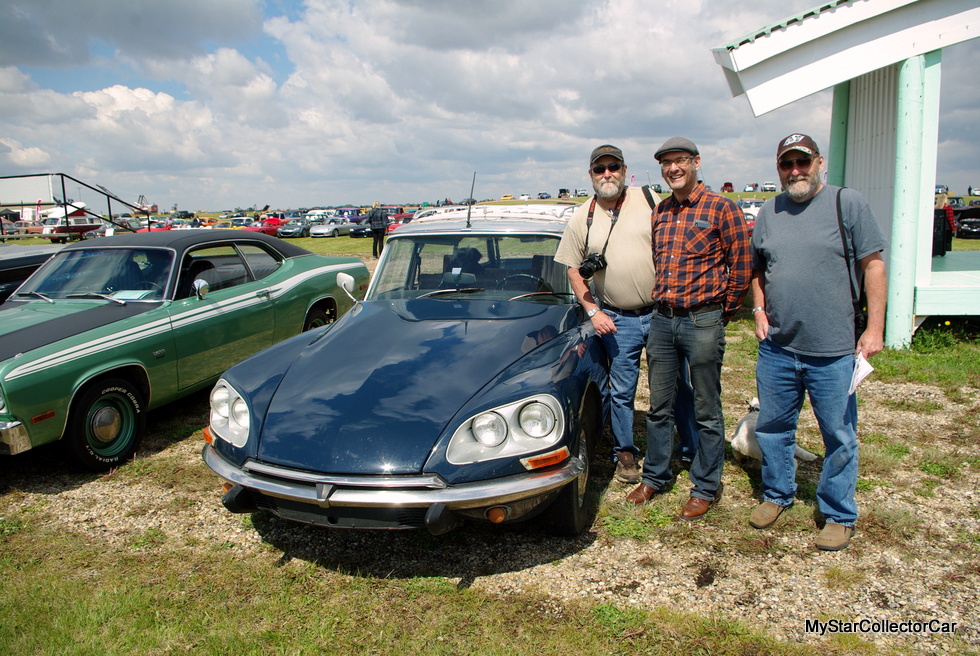 Scott provides a very entertaining interview about his unusual French station wagon for a future MyStarCollectorCar interview.
A 1973 Buick Riviera boattail represents one of the best automotive designs created during the Me Decade. The '73 Buick Riv was an interesting car in its own right, but its current owner also had a very interesting holiday trailer in tow behind his car at the History Road show.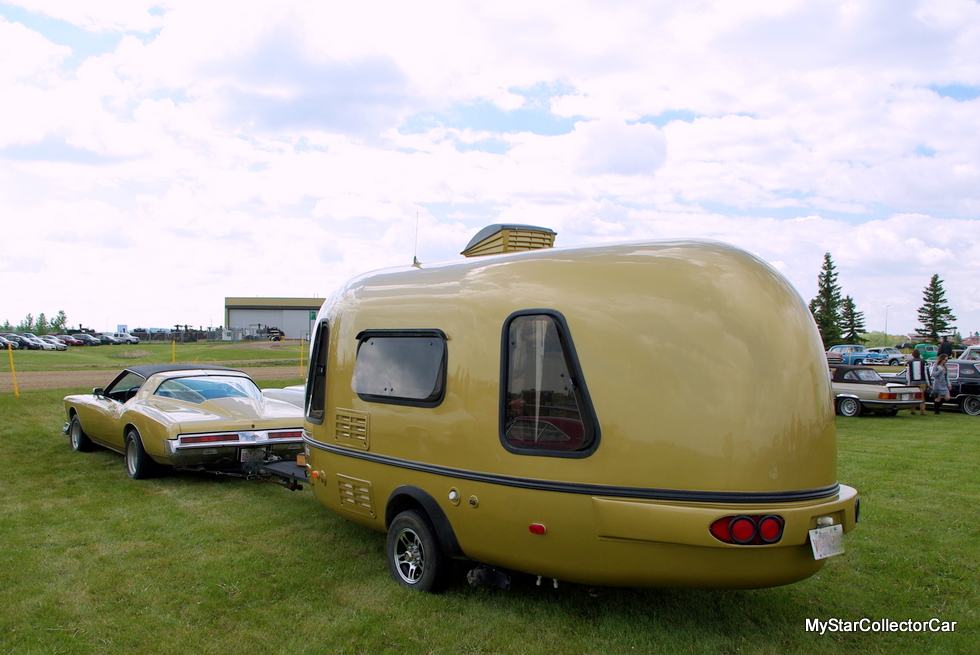 Learn all about this dynamic duo in a future MyStarCollectorCar story.
A 1971 Jaguar E-Type 2+2 is an exotic British car that will be an unusual feature story in a future MyStarCollectorCar article.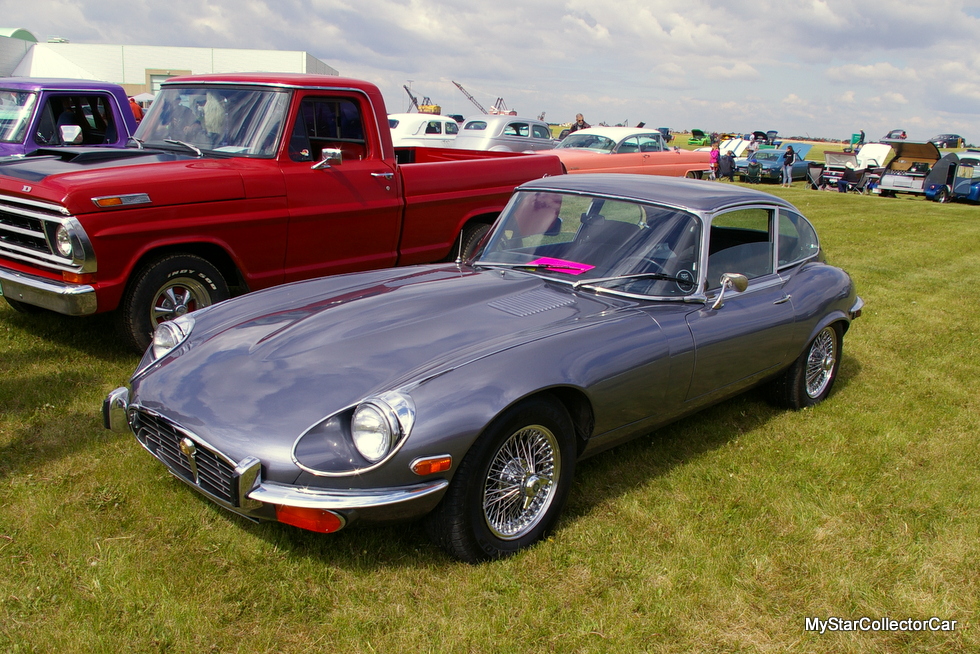 This car pulled into the History Road show and garnered plenty of attention from the public. The Jaguar was also purring like a kitten and its owner explained how he was able to bring out the best in this beast after it was locked away for many decades.
History Road also featured a 1953 Packard Mayfair that showcased the best of the pre-1955 automotive era with that automobile philosophy applied to a small car manufacturer with big ambitions.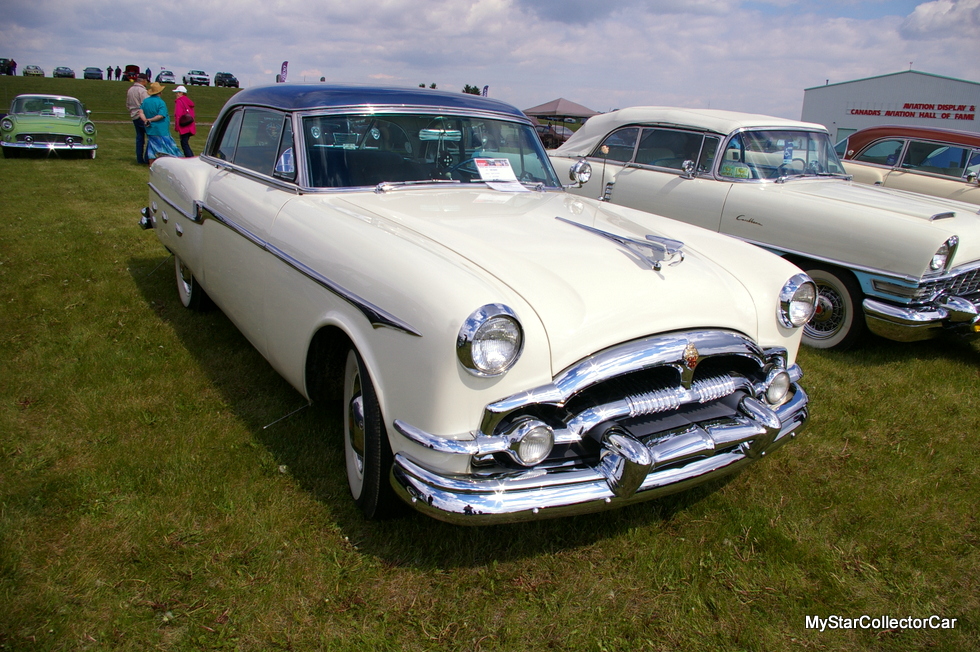 The '53 Packard featured all that was right about their vehicles during the early 1950s and MyStarCollectorCar was able to connect with the owner of this stylish car for a future article.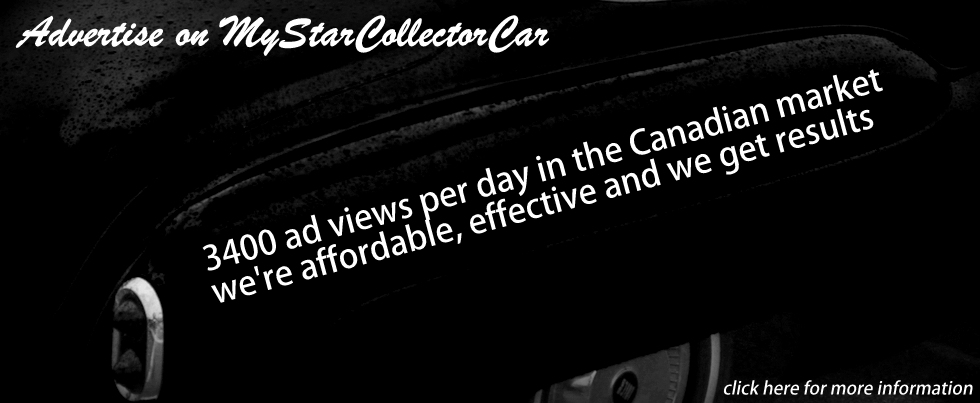 A 1969 Corvette with a 427 under the hood is an untamed beast of a car from the Muscle Car Wars of the late 1960s. The current owners of the 'Vette were a young married couple when they purchased the car in 1972.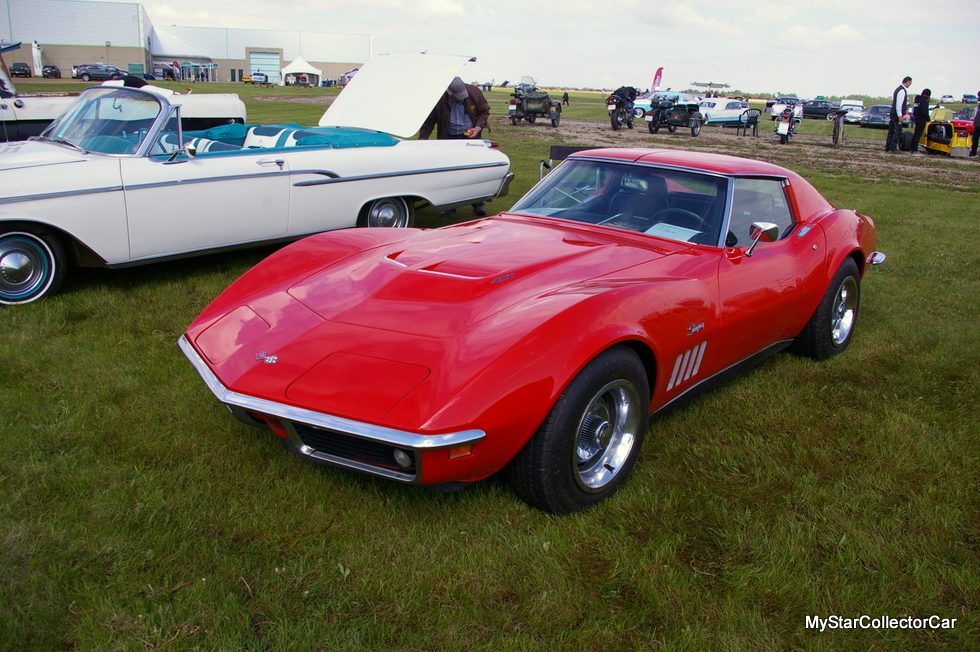 The good news is they are still married, still have the car, and built a lifetime of memories with their 'Vette.  The best news is their story will be a future feature here at MyStarCollectorCar.
Last, but most certainly not least, was a 1958 Dodge Sweptside pickup truck at the History Mile show. Its owner discovered the rare truck rusting and ignored on a rural property and he was able to convince the owner to sell the Dodge truck to him after lengthy negotiations.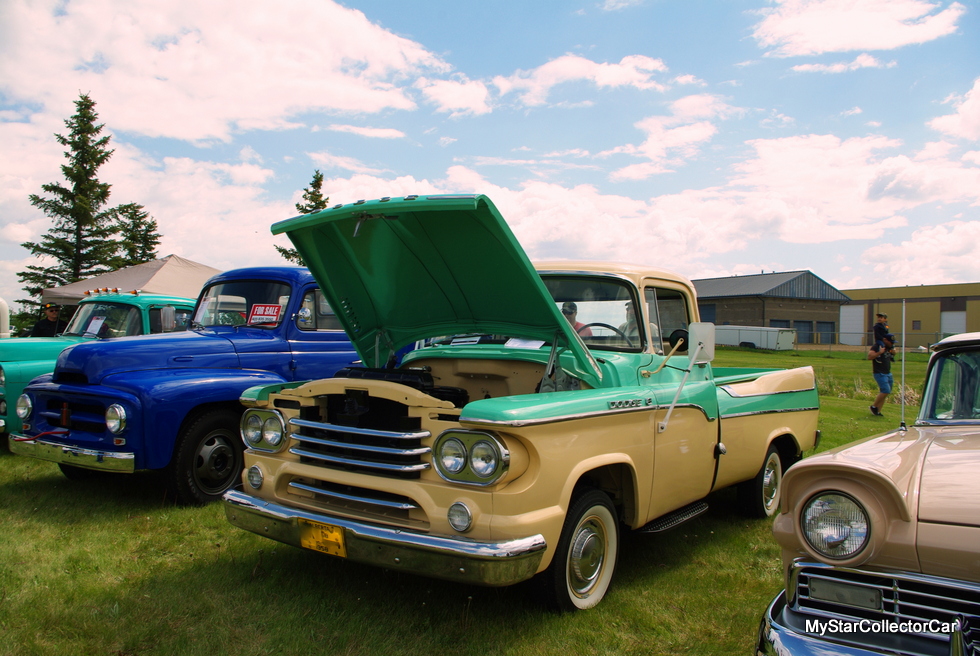 The restoration process was not easy and meant the truck's owner had to bring his vintage Mopar pickup back from the dead. The result was a beautiful and unique reminder of an era when the Chrysler Corporation loved fins on their vehicles. Read all about this remarkable '58 Dodge truck in a future MyStarCollectorCar article.
We at MSCC would like to thank Reynolds-Alberta Museum for another one of our favorite annual car shows and MyStarCollectorCar already looks forward to History Mile 2020.
BY: Jim Sutherland
Jim Sutherland is a veteran automotive writer whose work has been published by many major print and online publications. The list includes Calgary Herald, The Truth About Cars, Red Deer Advocate, RPM Magazine, Edmonton Journal, Montreal Gazette, Windsor Star, Vancouver Province, and Post Media Wheels Section.