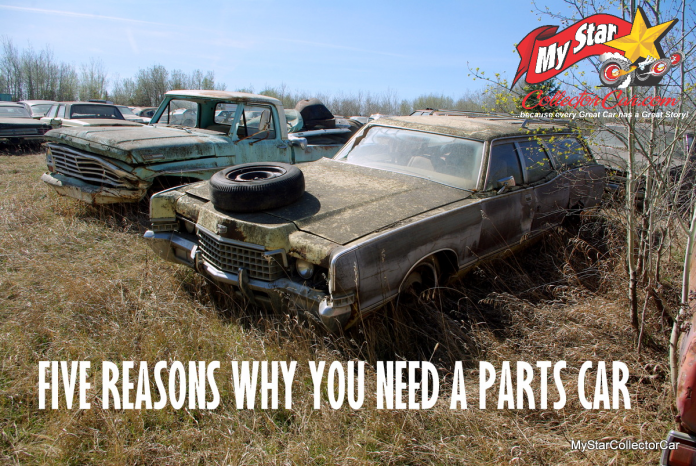 You hear the term "parts car" a lot in the car hobby because parts cars are such a vital piece of the car project puzzle.
Most car guys' wives see parts cars as a more pathetic version of the pile of junk their husbands are working on, but MyStarCollectorCar has the answer.
Here are five reasons why you should have a parts car.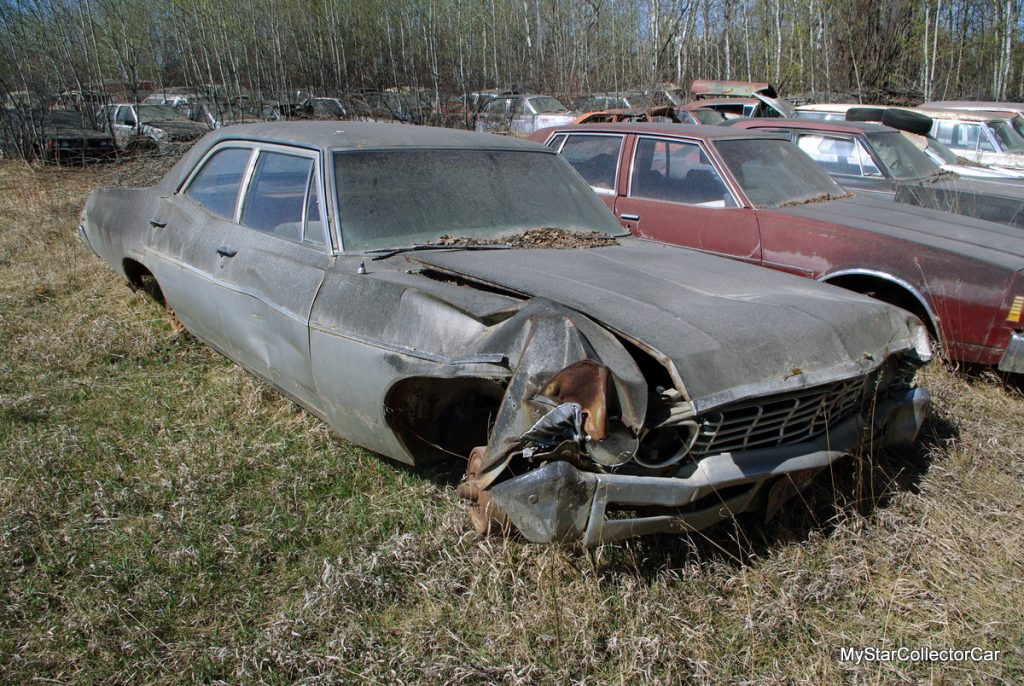 Reason Number One
Reason number one is obvious – you get a parts car for parts. The most visible parts are things like fenders, hoods or bumpers but the real gold in a parts car is found in the numerous little clips, screws, brackets and other things hidden under the sheet metal.
You won't even know you'll need them until you tear a project down and find out the small piece that holds your radiator in place is either missing, rusted into dust or too far gone for any viable restoration.
Fortunately, you have a rolling parts store in that forlorn bush car you wisely rescued from oblivion.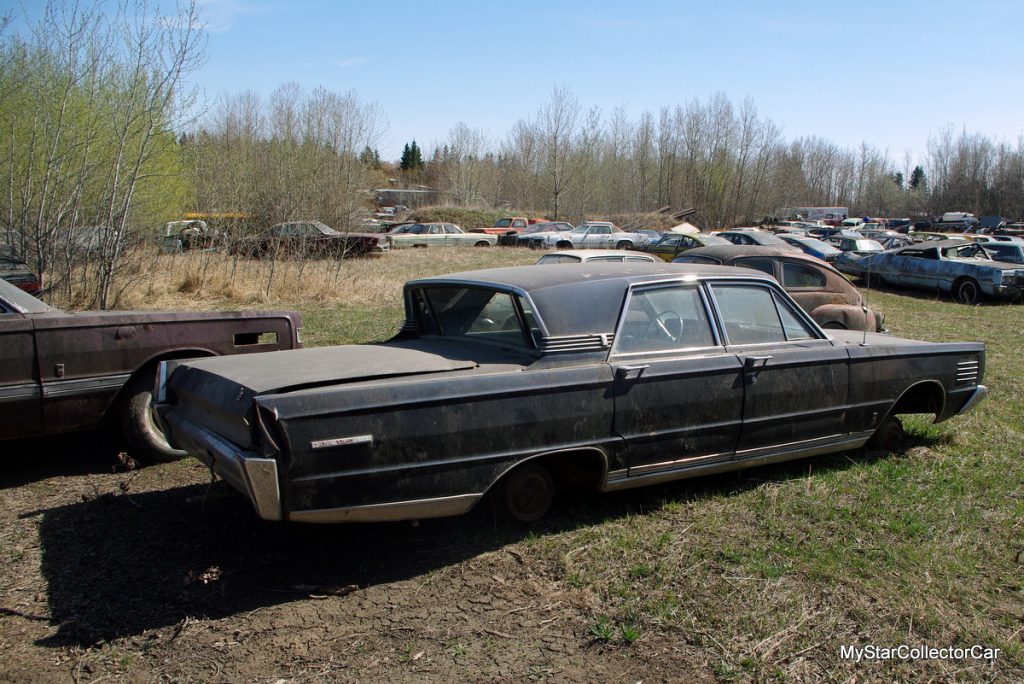 Reason Number Two
Reason number two is also obvious. Your donor car is a blueprint to help you put the unholy mess you tore apart – your project car.
Far too many guys get the 'ripping apart a car' phase done in a weekend but once the next decade slides by, the memory of the process is long gone. All you have are muddy recollections, a torn-apart car and a strong sense of regret because you knocked back a keg of beer during the deconstruction phase.
That parts car is your life raft because it's a copy of what your project used to look like before you tore it apart on a Budweiser-fueled wave of enthusiasm.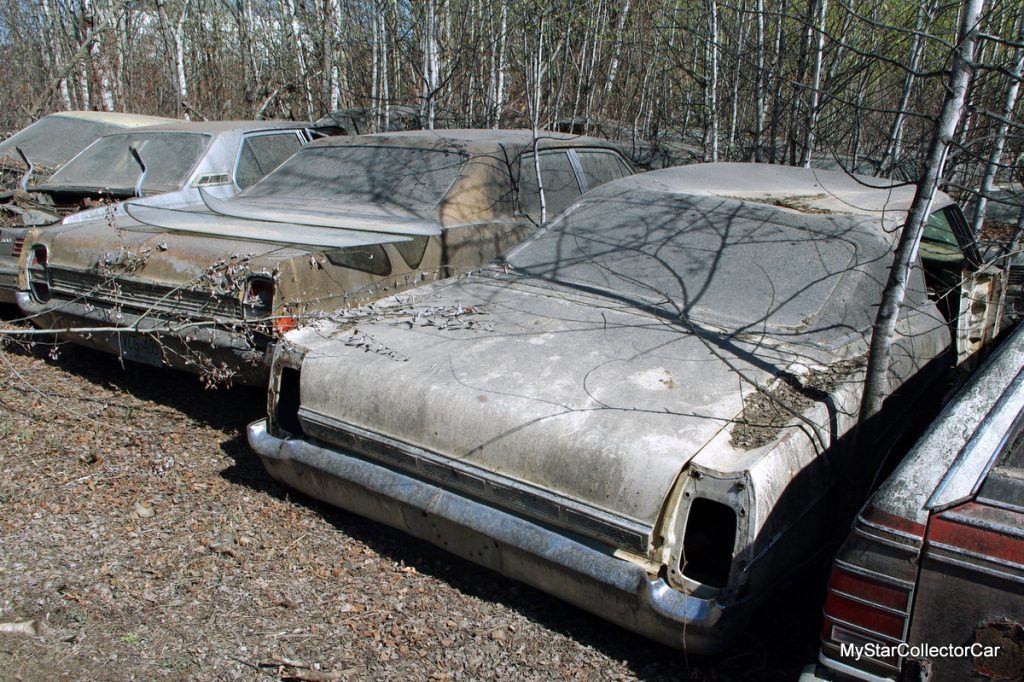 Reason Number Three
The parts you don't use are gold to the next guy. Those hard-to-find seat mechanisms or impossible-to-find dash trim pieces are platinum when they hit an online auction or parts for sale venue.
The best thing is you get to choose the finest example of the part and use it on your car and still use the runner-up as a valuable commodity in the world of rare automotive pieces.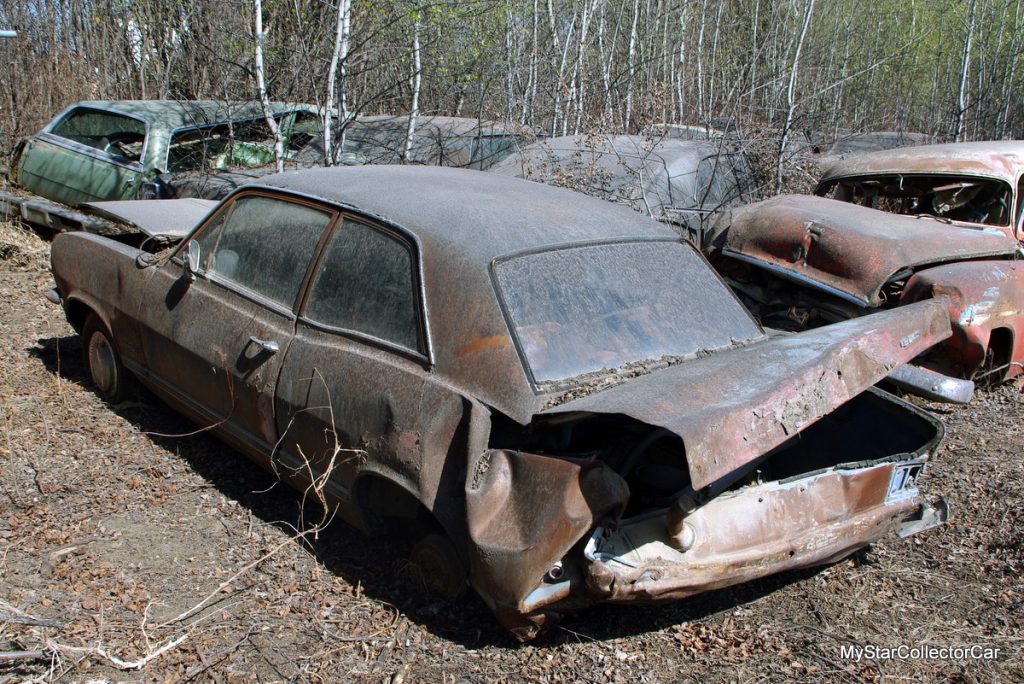 Reason Number Four
The donor car may be better than your project car. This isn't uncommon because once you dig beneath the surface of vintage iron there's one rule – expect the unexpected.
That project car may hide some nightmares you can only see when you gut it and get down to the frame or the subframe. If it's a unibody, you may find a nightmarishly difficult engineering challenge to get the car even close to factory specs because everything under the car is metal-colored dust.
Look no further than the parts car – it may be your only hope for resurrecting the whole project. Reverse roles on the parts car/project car relationship.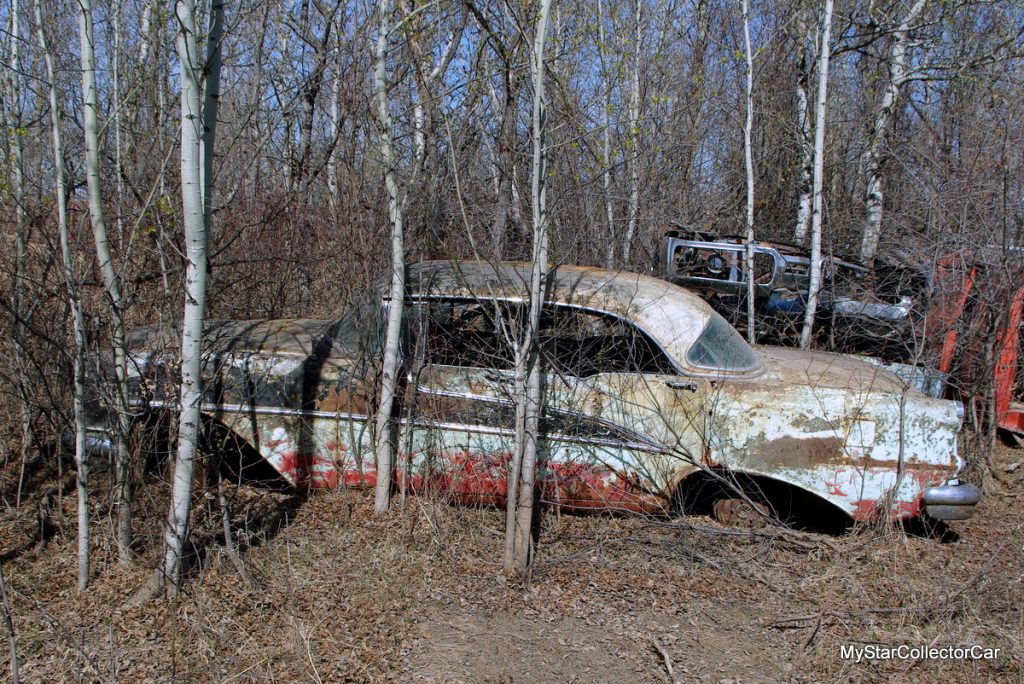 Reason Number Five
The parts car may be the next project for another guy. Sure you've picked the best pieces, but if you keep it reasonably intact, the next guy may put your parts car back on the road.
Maybe he's more talented than you so he can take on more complicated projects, or maybe he's dumber than you, but either way your parts car gets another shot at life. Plus the sale of the donor car offsets the cost of your project.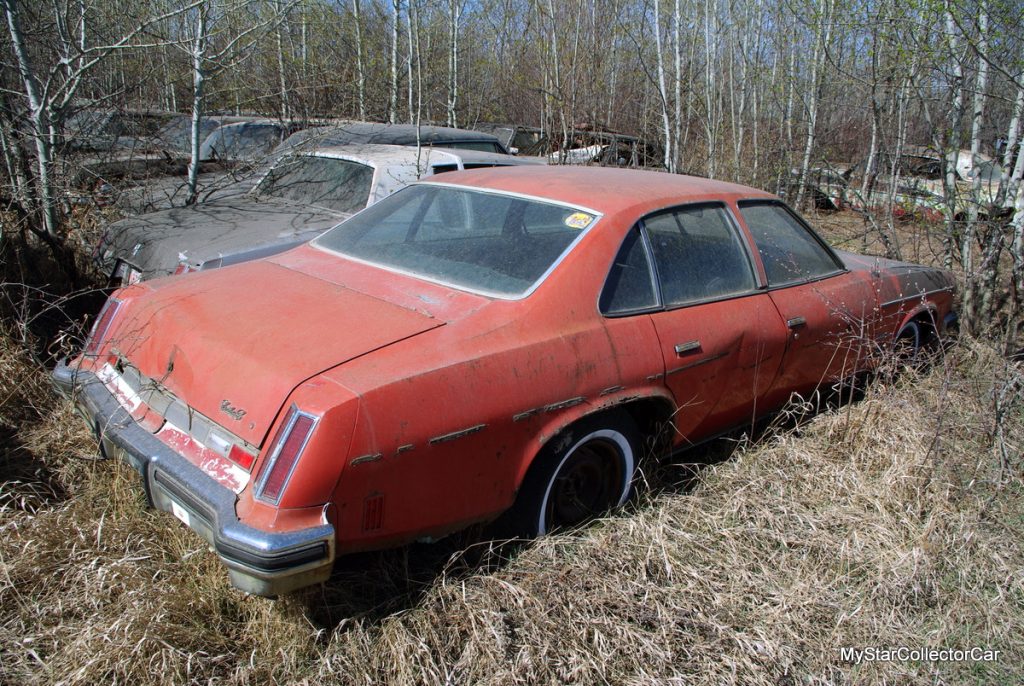 Will these five reasons make an unwilling spouse see gold in a project car?
By: Jerry Sutherland
Jerry Sutherland is a veteran automotive writer with a primary focus on the collector car hobby. His work has been published in many outlets and publications, including the National Post, Calgary Herald, Edmonton Journal, Ottawa Citizen, Montreal Gazette, Saskatoon StarPhoenix, Regina Leader-Post, Vancouver Sun and The Truth About Cars. He is also a regular contributor to Auto Roundup Publications.
Please re-post this if you like this article.