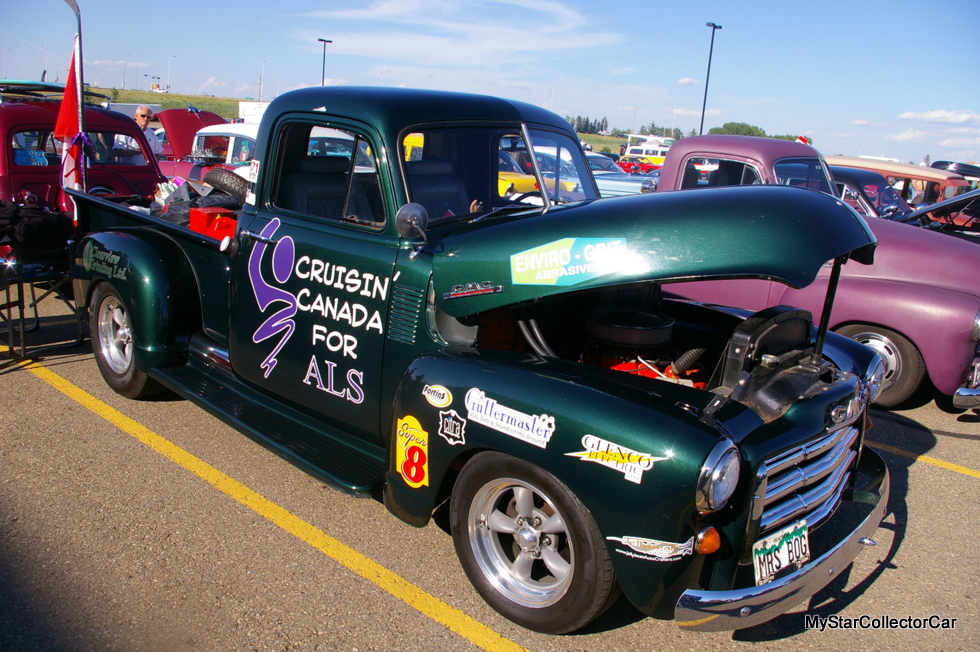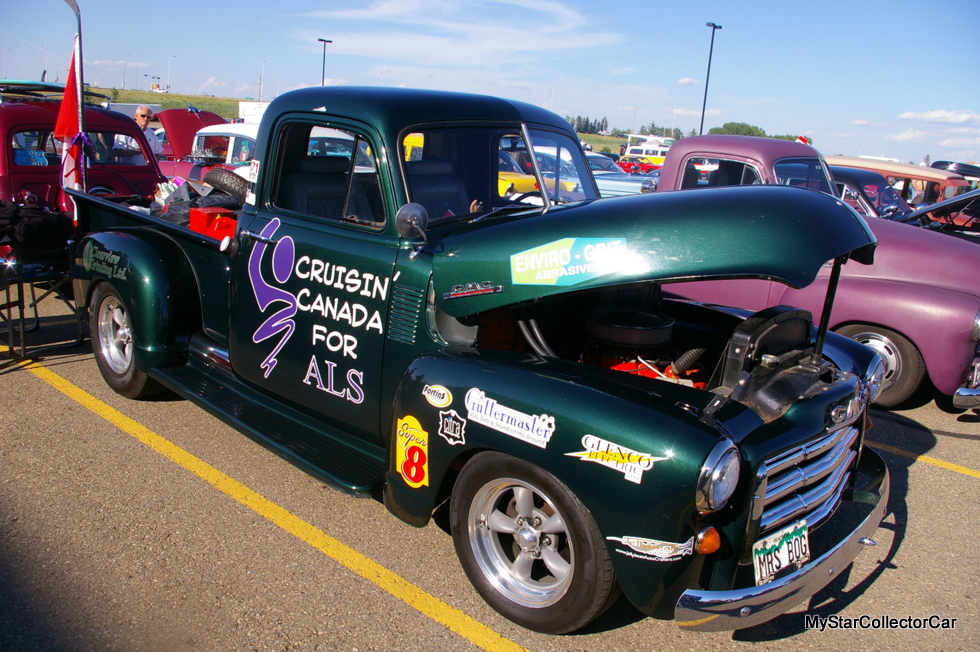 Mark and Dianne Boutillier were definitely not afraid of a road trip when they left Vancouver, BC on June 1st of last year in their 1953 GMC resto mod pickup.
'The difference was their road trip was a little longer because Mark and Dianne were headed for the Canada's East Coast, specifically Halifax, Nova Scotia and the small Canadian province of Prince Edward Island.'
Most people are aware that Canada is one of the largest countries in the world in terms of size. This road trip was about 3600 miles one way and that distance did not include any side trips off the main route because this trip was also a fundraiser for ALS research.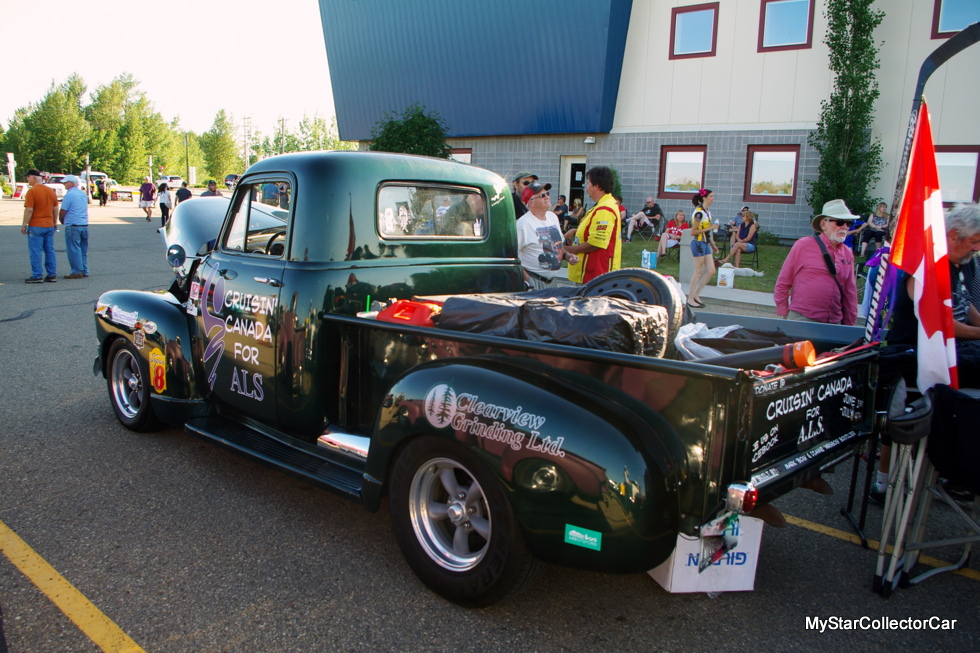 ALS is often referred to as Lou Gehrig's disease because the late baseball legend was a victim of this neuro-muscular disease and became a famous example of a life cut short by this affliction. Mark and Dianne lost two friends to ALS, including one who passed away shortly before they left on their Cruisin' Canada for ALS tour.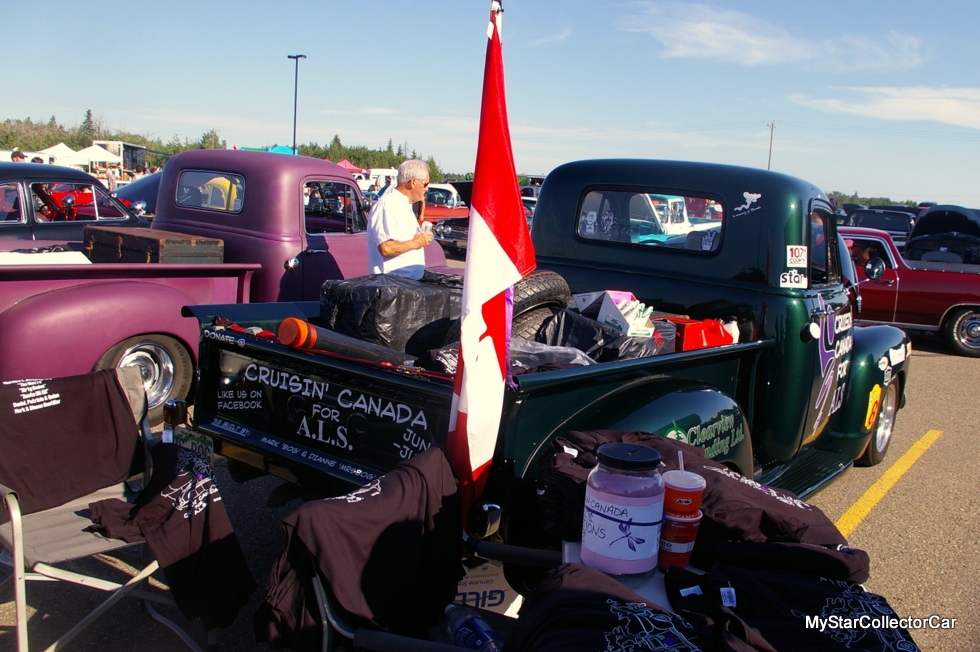 They were also inspired by the famous Ice Bucket Challenge that caught fire with people in 2014 and raised an incredible amount of money for ALS research-plus the Challenge raised public awareness about the disease. Mark and Dianne were certain their ambitious plan to cross Canada in the resto-mod GMC and return in a little over a month would provide more publicity and money for the fight against ALS.

Their journey was a cross-country fundraiser to provide research money for the fight against ALS. We caught up to Mark and Dianne in central Alberta when they had already logged 8800 miles on the road and with about 600 miles left on their journey. As mentioned earlier, they were not afraid of a long road trip in their GMC.

Mark is a talented guy who was able to build his 63-year-old GMC into a strong street machine. He had the GMC for about 10 years and the truck was rebuilt into its current configuration a couple of years ago.

Mark told us his alterations included a 1973 454 Chevy big block donated by an old police car. The 2:93 highway gears allowed Mark to get decent mileage on his long road trip because his truck averaged 21.5 MPG on the highway. Mark said he averaged about 70-75 mph (110-115 km/h) on the trip and the truck handled the pace very well along the way.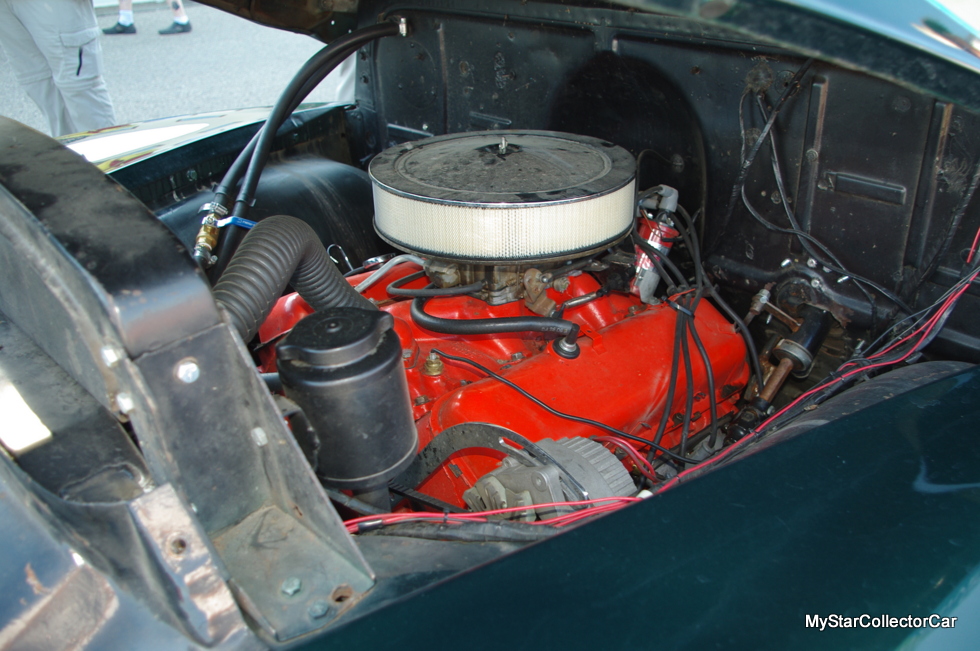 The massive distance and numerous stops for local fundraisers in town along the way meant they had to keep a brisk pace to fulfill their goal to arrive at the finish line back in Vancouver by July 4th and they met their goal in the GMC with a big block beast under its hood.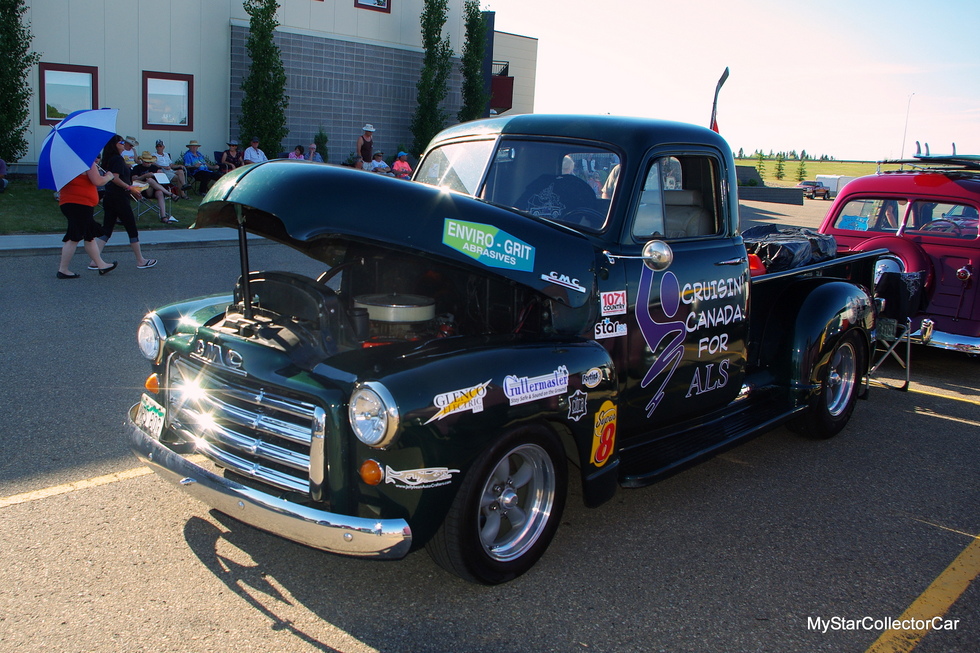 The GMC had a Camaro front clip and Caddy seats to offer a better ride for the trip. Mark also moved the big block back and down to give the truck better stability. Mark is an old school car guy so his ride reflects his effort to build a reliable ride that could handle the pace. However, he did throw out his distributor points the day before the trip and put in an electronic ignition the day before the trip.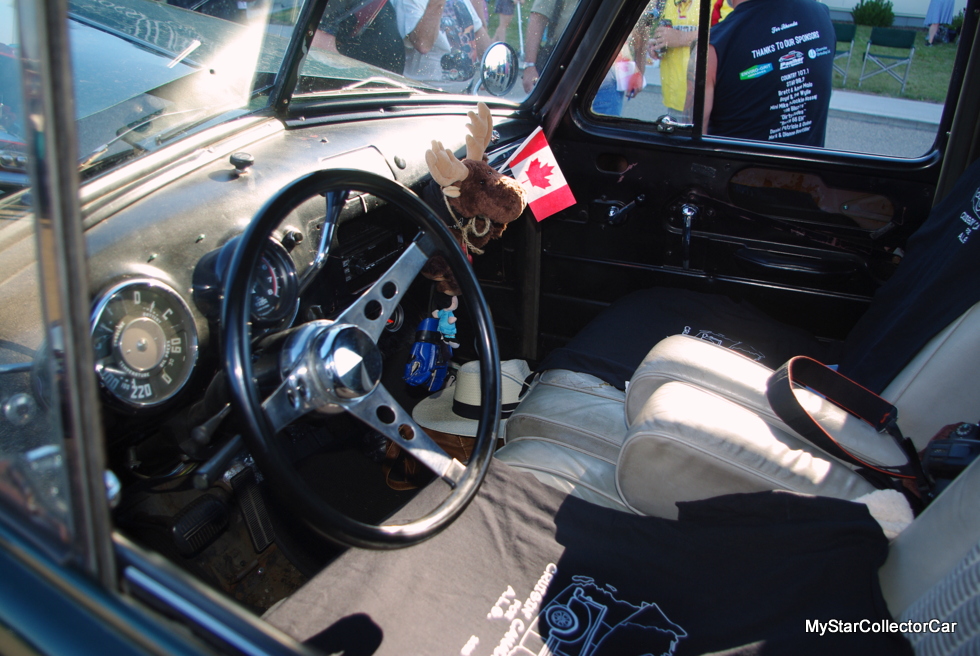 The result was the road trip of a lifetime for two people who hit the highway for all of the right reasons in their custom GMC truck.
Congratulations to Mark and Dianne for their spirit of adventure and dedication to a great cause.

Jim Sutherland
CLICK HERE to Like us on Facebook
CLICK HERE to Follow us on Twitter
CLICK HERE to Follow us on Pinterest
Please re-post this if you like this article.