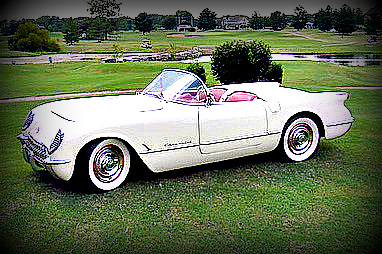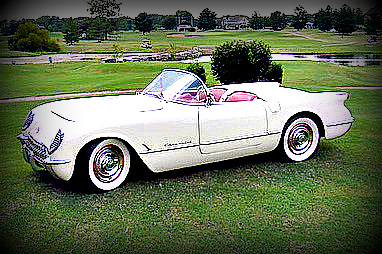 The 1953 Chevrolet Corvette was a complete departure for General Motors because it was designed for only two passengers in the post-war population explosion when more-doors were king.
A two-door hardtop and a convertible (all with four seats) was as close as Detroit had come to full-blown sporty before the 'Vette in 1953.
The times were changing in 1953 because a little publication known as Playboy was also born that year, and its first edition had a semi-clad Marilyn Munroe as its first pinup girl.
The idea of a two-seater drop top American sports car was radical enough, but a slightly naked Marilyn was enough to upstage the car in '53.
Either way, North American culture became as explosively different as a nuclear bomb did to conventional warfare in the 50s. Playboy and Corvettes survive to this very day, although the magazine is a lot tamer than a 2012 'Vette, a car now pushing 200 mph in factory form.
The 1953 Corvette was powered by a six-banger and didn't exactly snap necks en-route to 60 mph, but its owners looked great behind the wheel of these pioneers in impractical modes of transportation from the General.
The original Corvette style was a trademark for the rest of the decade and the first two years of the 60s as Chevrolet tinkered with cosmetic changes. GM added a small block V-8 to the 1955 models and bumped the horsepower with fuel injection in the 1957 models.
But things got radically different in 1963 when the split window Corvette Sting Ray took to the streets, complete with fastback design and hidden headlights. The car looked fast-even when parked-and is recognized for its major contribution to a brand new look in the 60s car culture.
The Corvette got bigger and meaner over the years as big blocks and brute force dominated the basic 'Vette philosophy until the car settled on the 350 as its base power plant in later models, starting in the late post-oil embargo 70s.
Since then, the 350 engine has been engineered and massaged into one of the fastest production engines available to Corvette drivers, most of whom likely cannot handle the horsepower generated by the famous Chevy small block in its 21st century form.
That is no matter though, the original intention of the Chevy was its style, but now 'Vette owners can add a whole lot of speed into the equation after 58 years on the market.
Jim Sutherland
More car stories at-https://www.mystarcollectorcar.com/ 
Copyright 2011