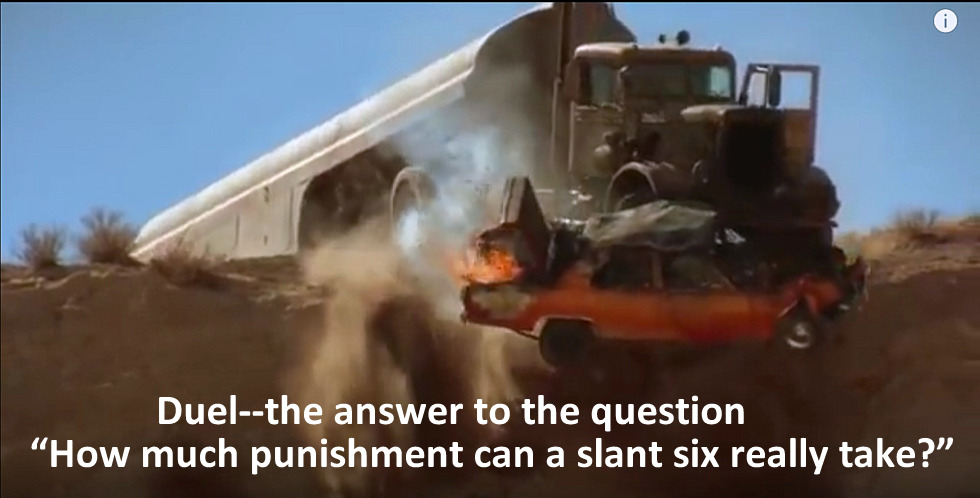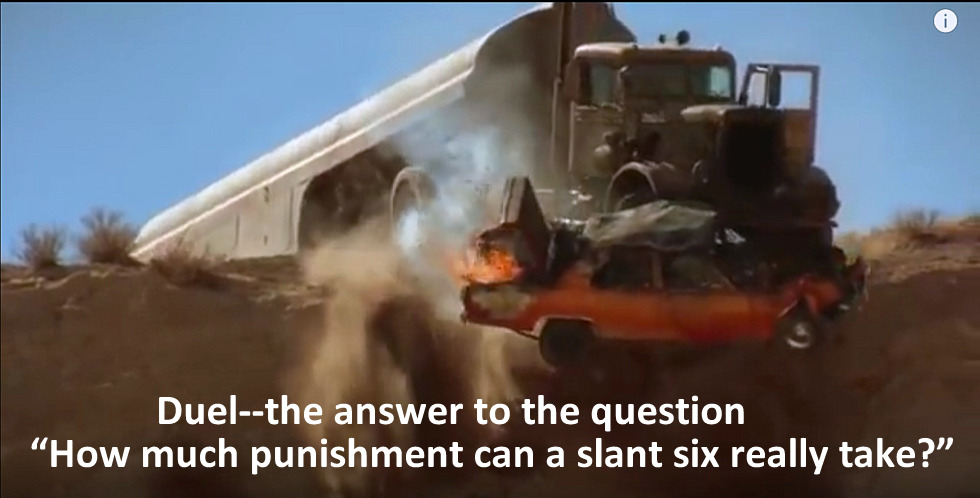 TV Westerns ruled the airwaves when I was a kid. For me, the toughest choice was to pick my favorite show and TV hero.
I lived in a television universe that offered a multitude of incredible choices ranging from Bret Maverick (James Garner) on 'Maverick', to Josh Randall (Steve McQueen) on 'Wanted Dead or Alive', to Marshall Dillon (James Arness) on 'Gunsmoke'.
Nowhere on my list was Dillon's wimpy sidekick Chester Goode; a skinny deputy who was ably played by Dennis Weaver. Chester was a nice guy, but he was a sidekick to Dillon and was never able to handle a situation as well (and violently) as Marshall Matt Dillon.

Thus I was not surprised after I watched 'Duel' when it aired on TV in 1971 because Dennis Weaver was the star of the show-along with a 1971 Plymouth Valiant four-door sedan and a 1955 Peterbilt 281 big rig hauling a fuel tanker.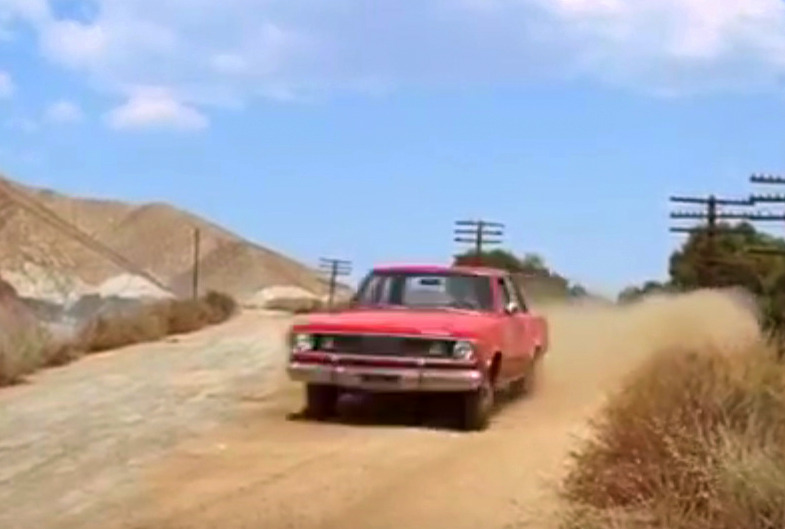 The movie 'Duel' became a launch point for a then-unknown director by the name of Steven Spielberg and was a big surprise to car guy viewers when it hit the small screen in the early 70s.
Unsurprisingly, Weaver played a wimpy salesman named David Mann and was perfectly suited for a TV movie role which involved a deadly confrontation between Mann and an unseen semi-truck driver.
Weaver drove a Plymouth Valiant that was supposedly equipped with a Slant Six engine, although the collection of movie cars included 318 V-8 versions for stunt purposes. The Peterbilt was a beater that appeared to need a major rebuild-but was still on the road rolling coal and dense blue smoke.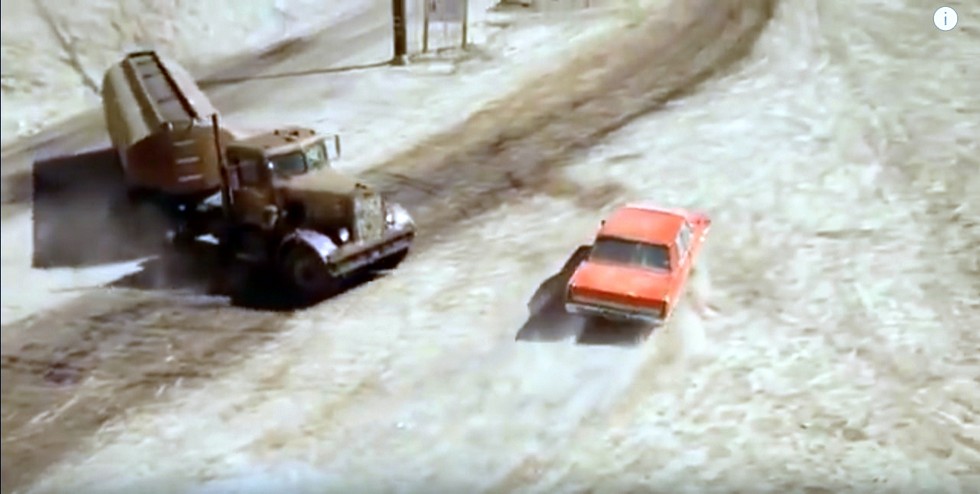 The entire movie stemmed from an incident wherein travelling salesman Mann (played by Weaver) passed the big rig and somehow ignited a confrontation between the two drivers.
The truck driver targeted Mann and easily caught the Valiant whenever the spirit and level terrain moved him.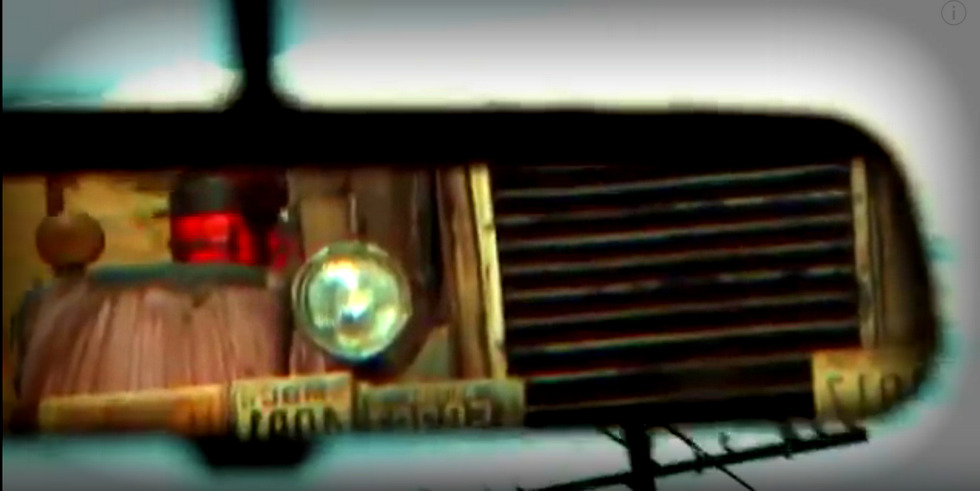 Mann was unnerved by the situation and was forced to drive well beyond his limits as a driver-and well below the speed limit in the early stages of the movie. Mann's lack of speed was an understandable situation because this guy was a complete gelding and the truck driver knew it.
I drove a 1971 Plymouth Duster equipped with a Slant Six through the Rocky Mountains several times after I saw 'Duel' and never experienced extended time under the speed limit or psychotic truck drivers who wanted to destroy my Duster and me during my years behind the wheel of my Valiant-based model.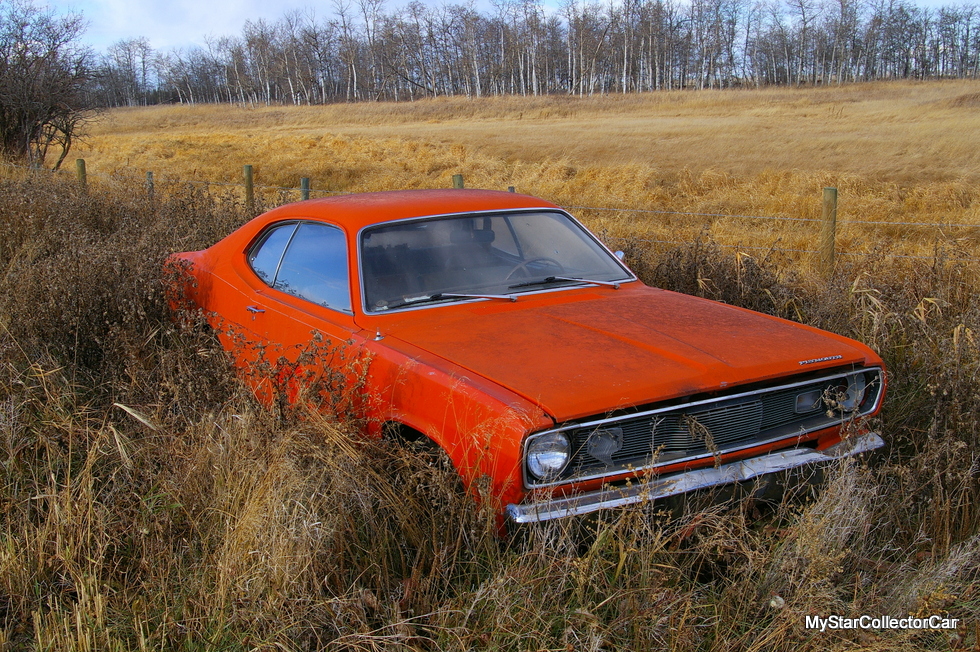 My Leaning Tower of Power (225 six cylinder Mopar engine) was able to handle the highway pace through the mountains with ease. Consequently, my biggest concern was over-speeding and radar traps in front of me-not driving too slowly and crazed big rig killers behind me.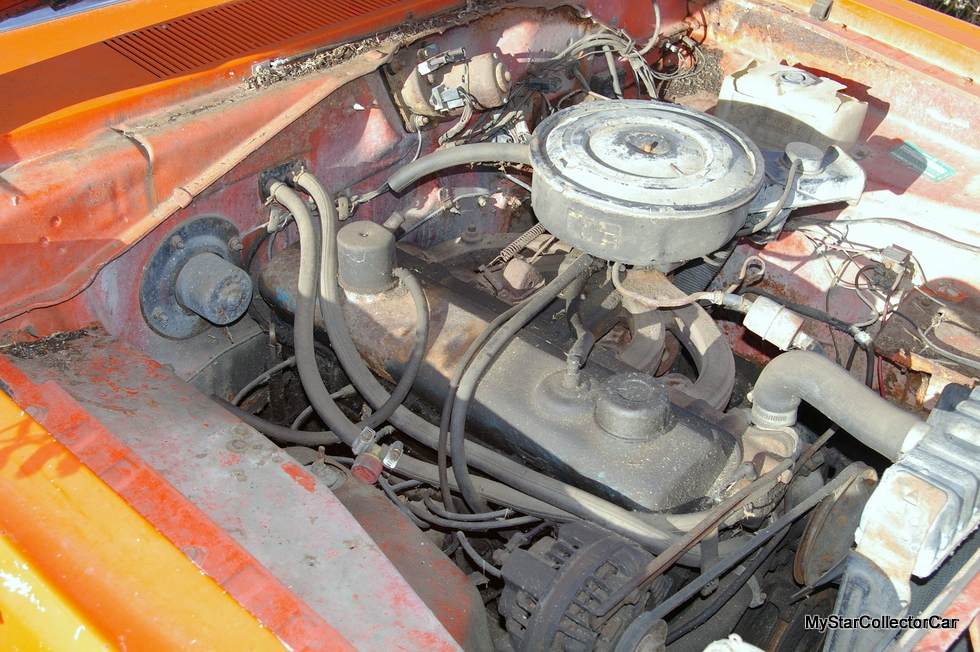 However, I was not in a TV movie where it was difficult for the weak-willed Mann/Chester to outrun a big rig presumably powered by diesel and evil.
There are many twists and turns in the 'Duel' plot and its curvy mountain roads. The tension rises and I was left with only two questions when 'Duel' reached the closing credits: What would Marshall Dillon do under similar circumstances and why didn't that Slant Six blow up when the radiator hose blew up?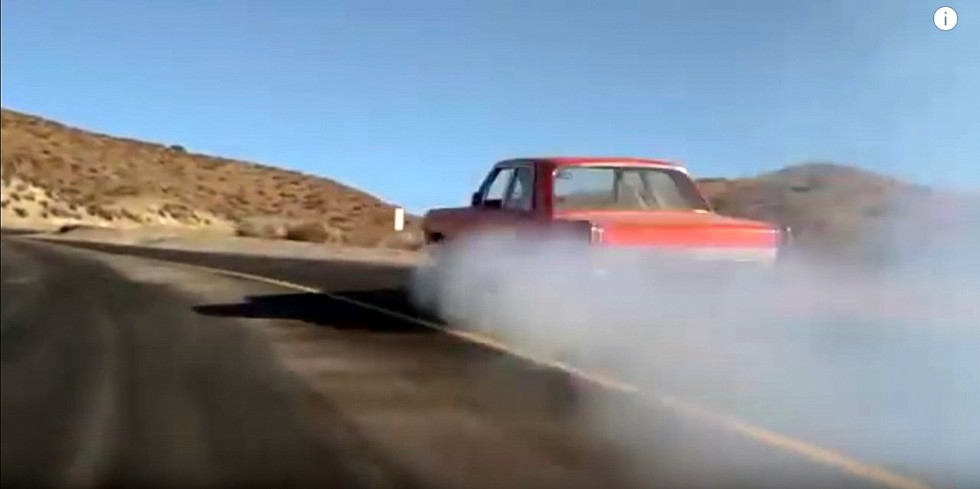 I learned later in my Duster (and car guy life) that a Slant Six was a tough engine to kill. Chester learned that fact earlier in the 70s.      
BY: Jim Sutherland
Jim Sutherland is a veteran automotive writer whose work has been published by many major print and online publications. The list includes Calgary Herald, The Truth About Cars, Red Deer Advocate, RPM Magazine, Edmonton Journal, Montreal Gazette, Windsor Star, Vancouver Province, and Post Media Wheels Section.