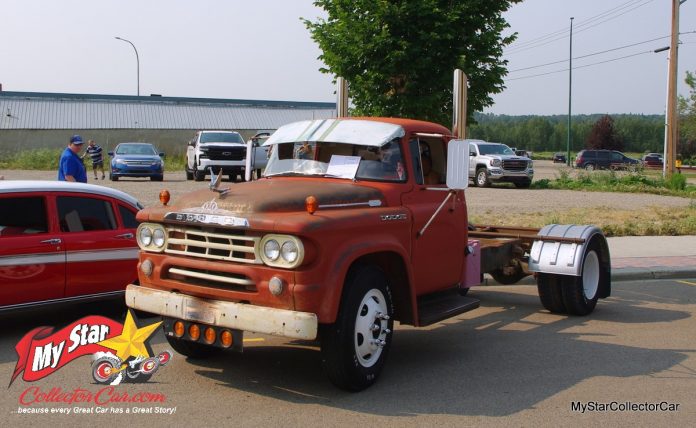 Grain trucks never had much of a life after retirement because they were built for hauling grain, so once they couldn't handle the job they were shoved into a back corner of the farm and left to rot.
This 1959 Dodge 500 is a good example. Jason Hoiland is the proud owner of this brute–he was born around the same time this 58,000 original miles truck hauled its last load of grain in 1998. Jason also has a family connection with this truck–it was on his mother's side of the family and the big Dodge was used by her relatives in Saskatchewan, Canada.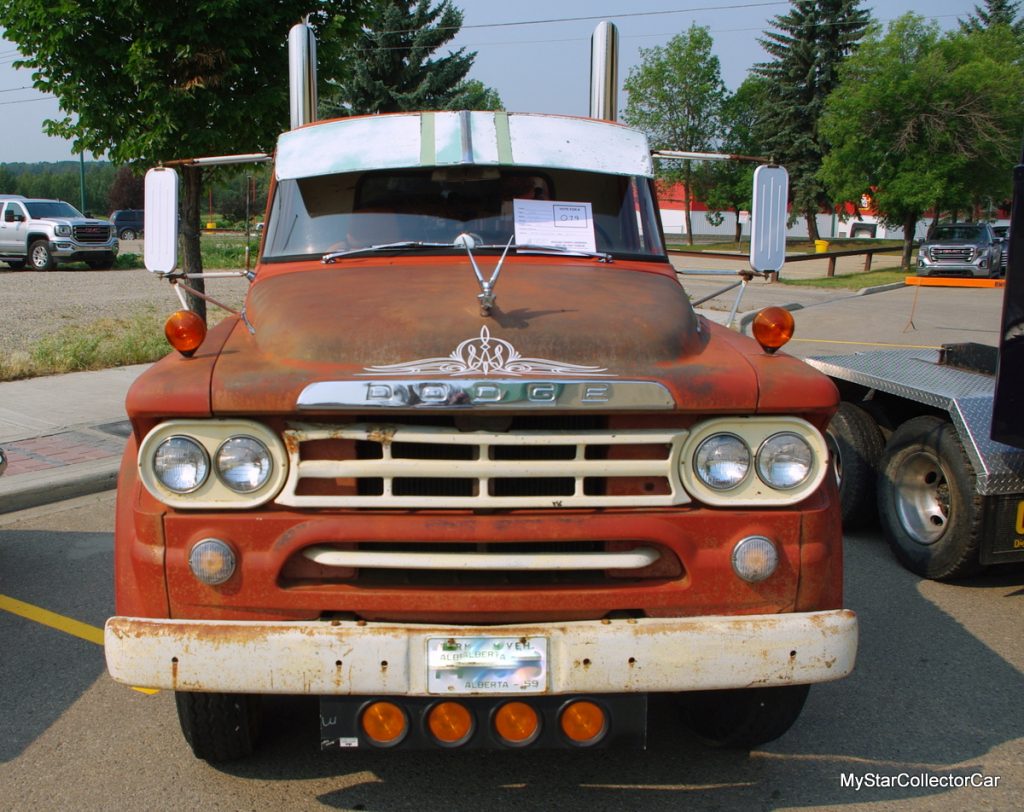 Jason's dad knew about the truck, but it was Jason who took a deep interest in saving it–he said,"He bought it–but I got it". They brought it home in 2019 and Jason mapped out a game plan for the old truck. The box was the first casualty because Jason wanted a wide-open chassis look on the big Dodge.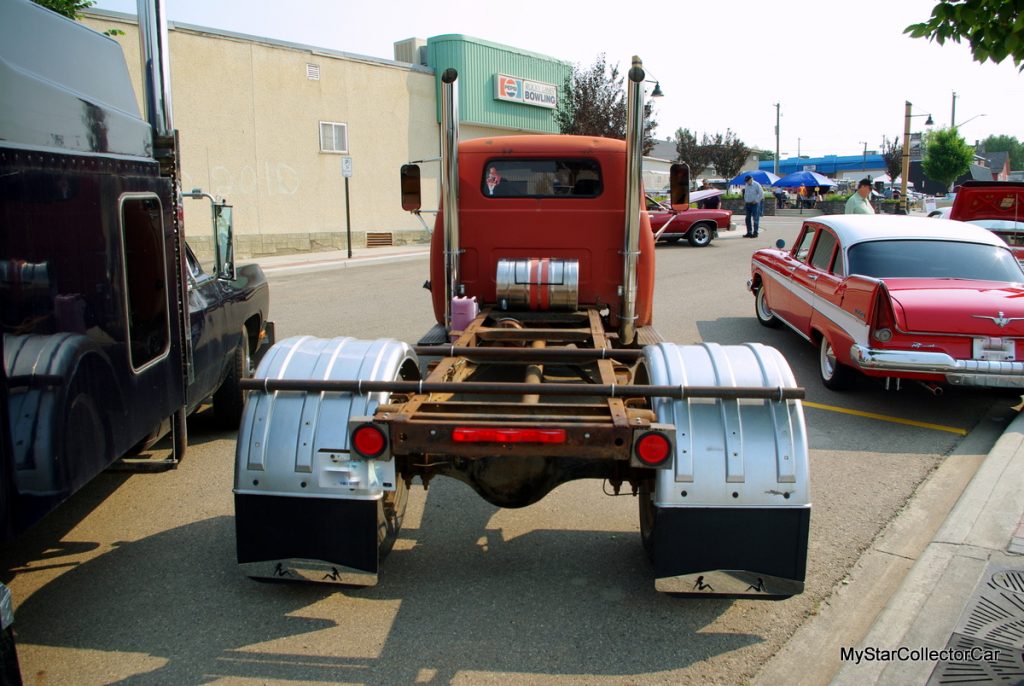 He had to do some serious wiring because this old farm truck came from an era when trucks needed only one light at the back end. The reason was simple–grain trucks did most of their work in the fields, not on the superhighways.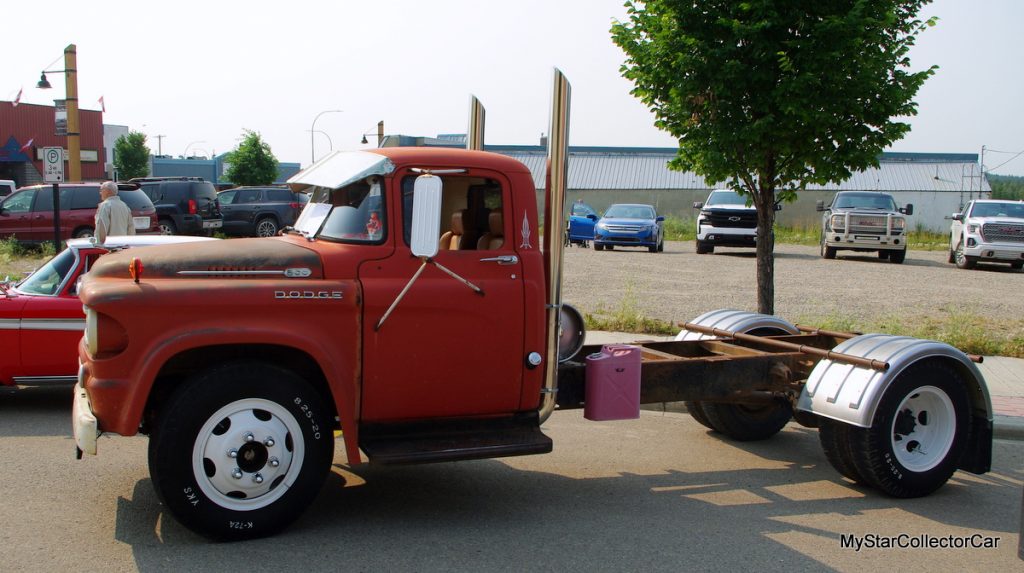 Jason knows his way around old iron so he wired up new signal lights, brake lights and taillights because the truck had to pass a safety inspection–and hand signals wouldn't cut it. He had to completely redo the brake lines, add a dual master cylinder, and retrofit a booster because he had "zero brakes", but the Dodge sailed through the safety inspection after all Jason's work.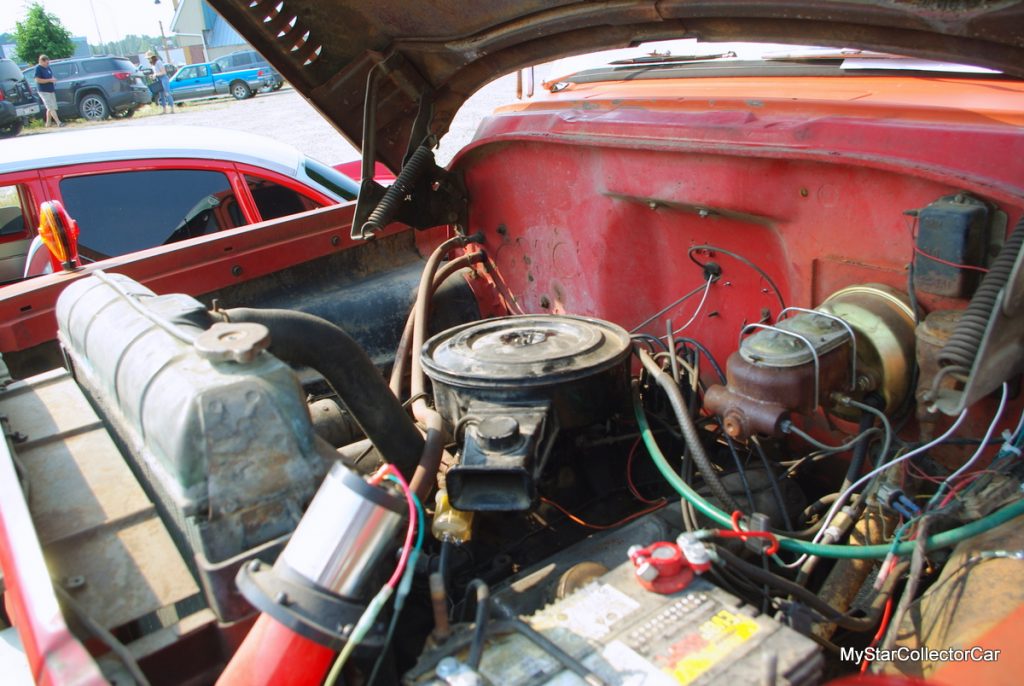 The biggest issue was finding parts because these trucks aren't like a '69 Camaro–you can't open up a giant parts catalogue. He said, "When you type in Dodge 500 in a search, it always comes up as a car".

Jason also went after the engine because the long hibernation meant things like fuel pumps were long past their shelf life. That was another parts supply issue, so he rigged up an electric pump.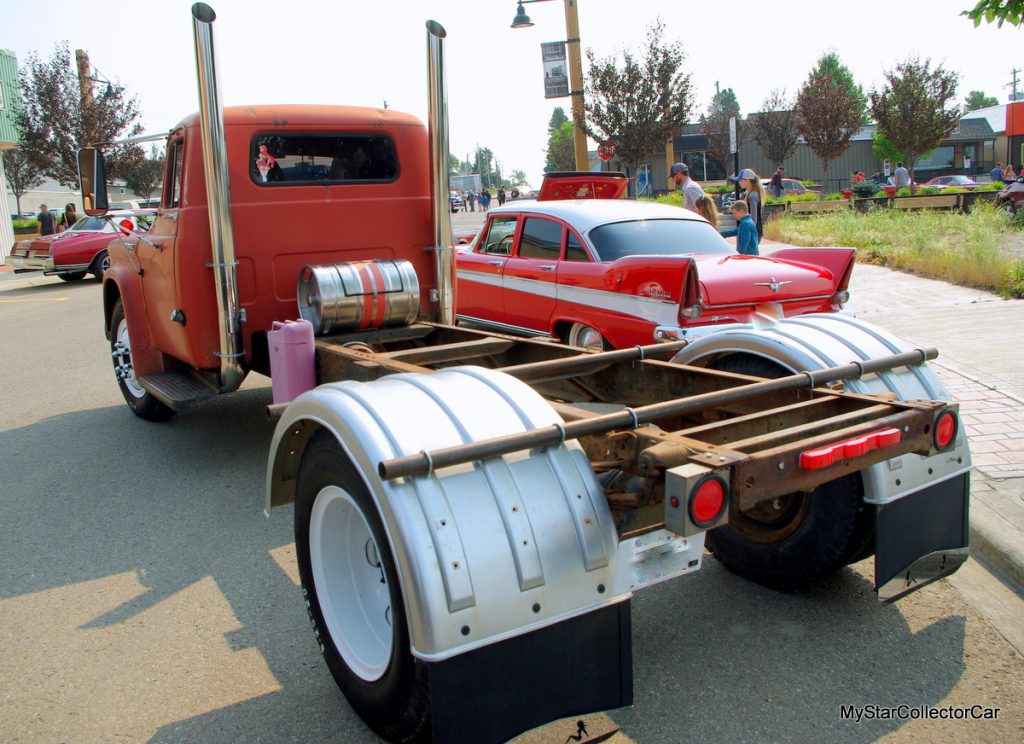 This was definitely an old-school build because Jason outfitted the truck with a large number of donor parts. The visor is a well-used old school piece scavenged from a donor; the console, stereo and tach are all from a swap meet, there's a beer keg toolbox and the seats are from a Nissan 350Z.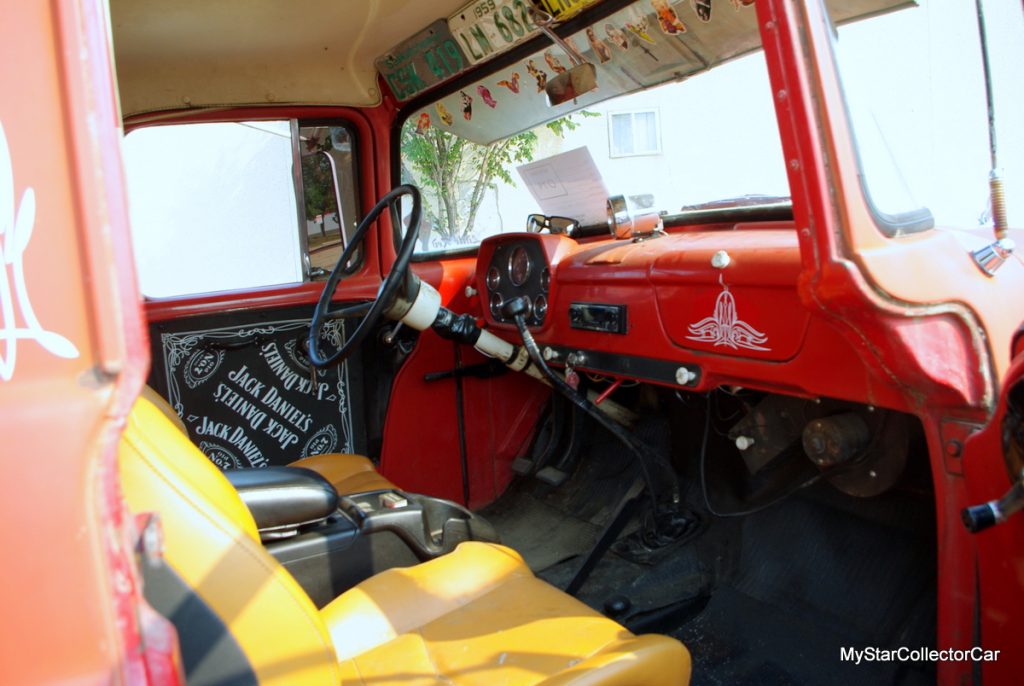 Jason is realistic about his D500. This is a Canadian model, so it came with a 313 poly V-8–it's coupled to a 5-speed split axle although Jason thought it spent most of its 58,000 miles in 1st or 2nd gear. Jason admitted it's revving at 3200 rpm when he maxes out at 58 miles per hour. There's no weight on the back so Jason said, "it's pretty bouncy".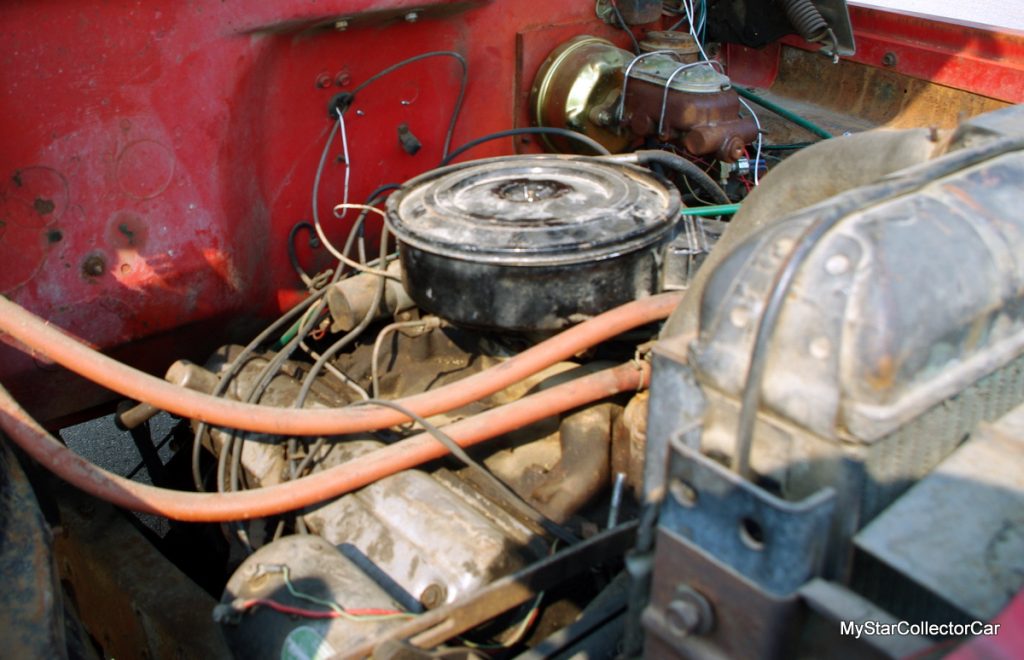 Jason's game plan is to put air bags on the rear so it's a little less of a challenge on the road. His ultimate goal is to haul a trailer with the old Dodge, so that suspension upgrade is a certainty this winter.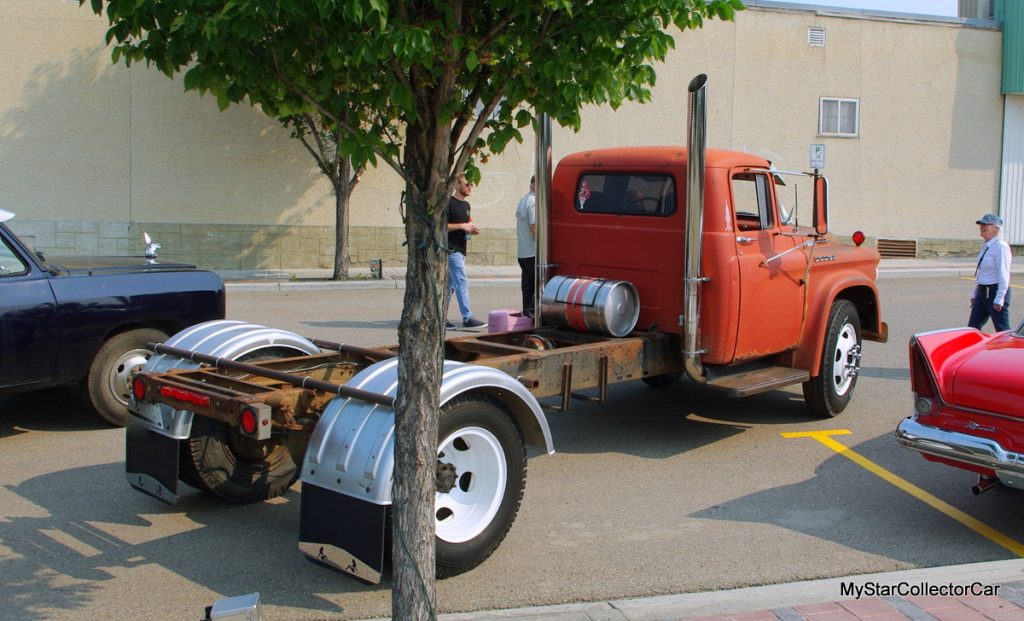 That's how cool old grain trucks find work after life on the farm.
By: Jerry Sutherland
Jerry Sutherland is a veteran automotive writer with a primary focus on the collector car hobby. His work has been published in many outlets and publications, including the National Post, Calgary Herald, Edmonton Journal, Ottawa Citizen, Montreal Gazette, Saskatoon StarPhoenix, Regina Leader-Post, Vancouver Sun and The Truth About Cars. He is also a regular contributor to Auto Roundup Publications.
Please re-post this if you like this article