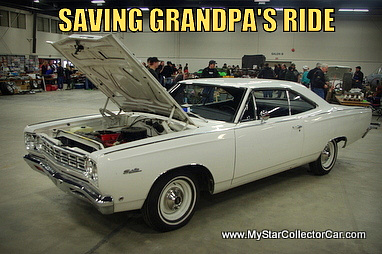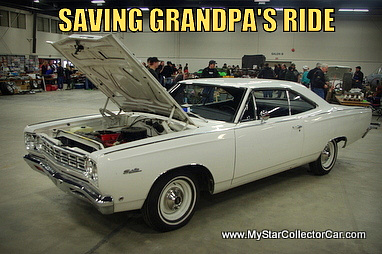 I read an old car magazine from 2008 about a guy who butchered a one of fourteen 1969 Plymouth Sport Satellite convertible to build what he called "Project Frankenstein".
He thought it was a cute name…I thought it was grotesquely accurate.
Project Frankenstein guy took a 135,000 mile three on the tree 318 V-8 survivor and turned it into some kind of cutting-edge, resto-mod lab experiment.
He "was still working the bugs out of it" at the time the article came out back in 2008.
This guy had one of the rarest Plymouths on the planet, according to Mopar guru Galen Govier and he morphed it into yet another modified B-body. He took a bulletproof and very basic engine-transmission combination and turned it into a test tube for new tech.
He defended this by bragging that he "didn't turn it into another GTX clone". That may be admirable in the loosest interpretation of the word "admirable" but what he actually did was deprive today's and tomorrow's Mopar guys of a very unique piece of Chrysler Corporation history. Not only that, he would have been the focus of attention at any large Mopar meet because of his unique 3-on-the-tree Satellite convertible.
The only hope is some of the 14 cars are still around and not in the hands of another guy committed to a pretty bad idea.
I've never liked seeing someone grab an old ride like a barebones 9000 mile slant 6 Plymouth Satellite, gut it and turn it into a big block clone car. There's only one reason these guys massacre cars like that-they want to save a few bucks on bodywork.
There's nothing that cuts the resto-mod bill down faster than a pristine, always garaged, babied, low-mileage Grandpa's car. Grandpa may have loved the car but the minute his heirs get involved in an estate sale that old ride is going straight to the Land of the Big Blocks.
These resto-mod guys aren't stupid-they can pay two or three times book value to Grandpa's heirs, promise to keep it intact and have the old six-banger engine yanked out of the car before the 6 o'clock news that night.
The cost savings are enormous but the ethical questions circle the whole project because more and more classic cars are coming out in reproduction bodies. We are on the cutting edge of 3-D computer technology so any car ever built is literally a laptop away from reality.
You don't have to cut up Grandpa's Plymouth so let's leave a few around so the next generation will see what we really drove and not another Hemi GTX clone.
I'd like to end this on a positive note. I was at a swap meet in the spring and this '68 Satellite was for sale. It was the real deal, slant six Grandpa's survivor car and the guy who owned it was definitely a big block guy.
He drove this old Plymouth for awhile and he definitely wasn't impressed with the lukewarm performance so he wrestled with the idea of cranking out another GTX clone.
Happily, he didn't. He sold it to somebody who truly appreciated this survivor for what it was…a unique piece of Plymouth B-body history.
The world is a better place-we didn't need another Frankenstein Plymouth.
Jerry Sutherland