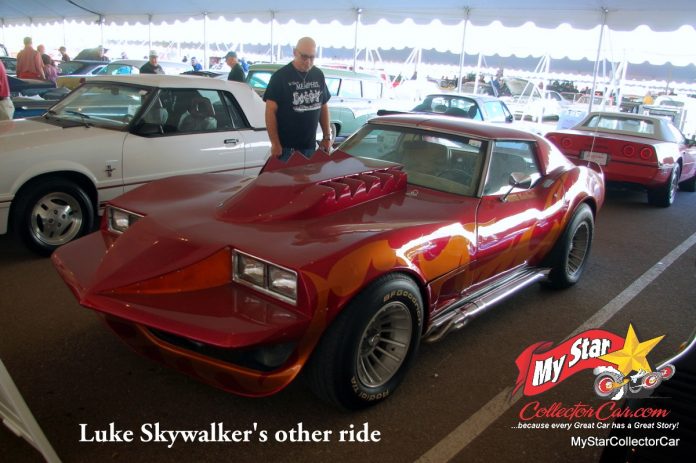 Most of actor Mark Hamill's Hollywood fame extends from his Luke Skywalker role in the ultra-famous Star Wars series, particularly the 1977 blockbuster that introduced young Skywalker to a huge legion of fans.
Audiences were introduced to young Skywalker's first set of wheels in 'Star Wars', namely an X-34 Landspeeder hovercraft that was essentially a space-aged beater and a daily driver for the future Jedi before his career as a space cadet.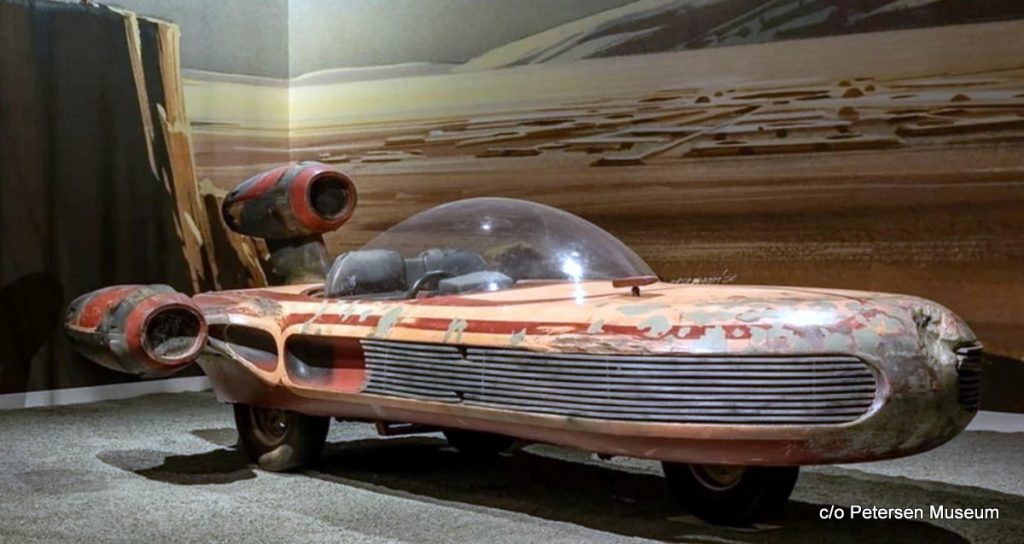 The X-34 Landspeeder was not a central component of the ultimate game plan for Hamill's role in the Star Wars franchise and was eventually sold by Luke Skywalker to help fund his space travel. However, the X-34 Landspeeder was significant enough to be included in a display at the famous Peterson Automotive Museum a few years ago.
Mark Hamill rode his Star Wars success into a lucrative career as Luke Skywalker, but his role in 1978's 'Corvette Summer' could have been a career-killer for him, if not for his ongoing Skywalker role.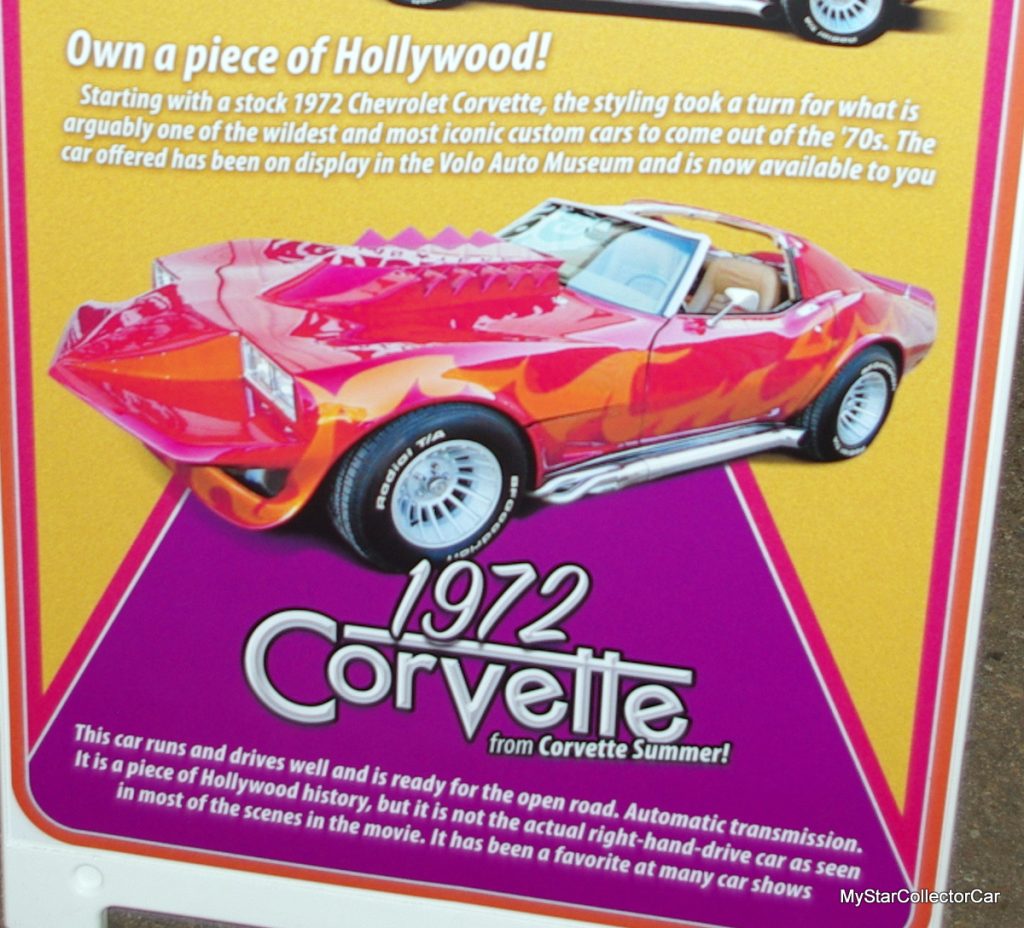 'Corvette Summer' starred a customized 1973 Corvette that had undergone a major facelift, along with a switch to right-hand-drive. Beauty is in the eye of the beholder when it comes to custom cars, a notion that was abundantly clear in a movie where the Corvette was built by a high school shop class.
We at MyStarCollectorCar bought into the notion the custom Corvette was created by teenagers armed with tools and subsequently let loose on a project. Mainly because it did look like a car built by young car guys who blended limited amounts of creativity with raging rivers of adolescent hormones and produced a four-wheeled monstrosity.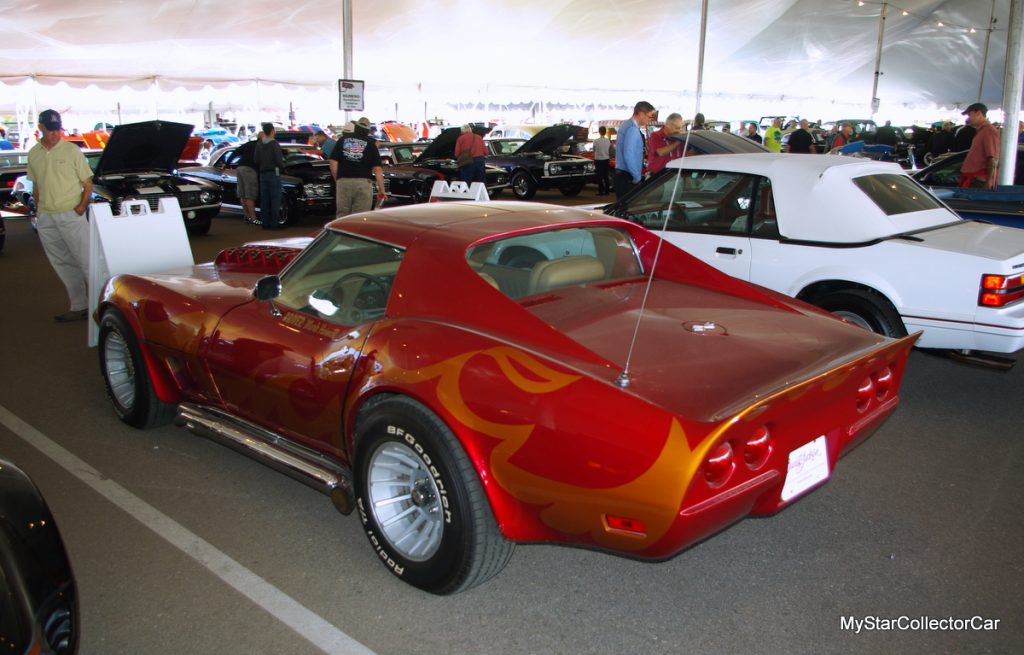 Less believable was Mark Hamill as a high school kid, given the fact he was between 26 and 27-years-old at the time and not particularly close to his teenaged years. Nevertheless, Hamill's movie character (Kenny Dantley) was a young car guy who saved the '73 Vette from the crusher after other junkyard cars were squashed in the movie's introduction. Maybe the crusher would have been a merciful end for the Vette.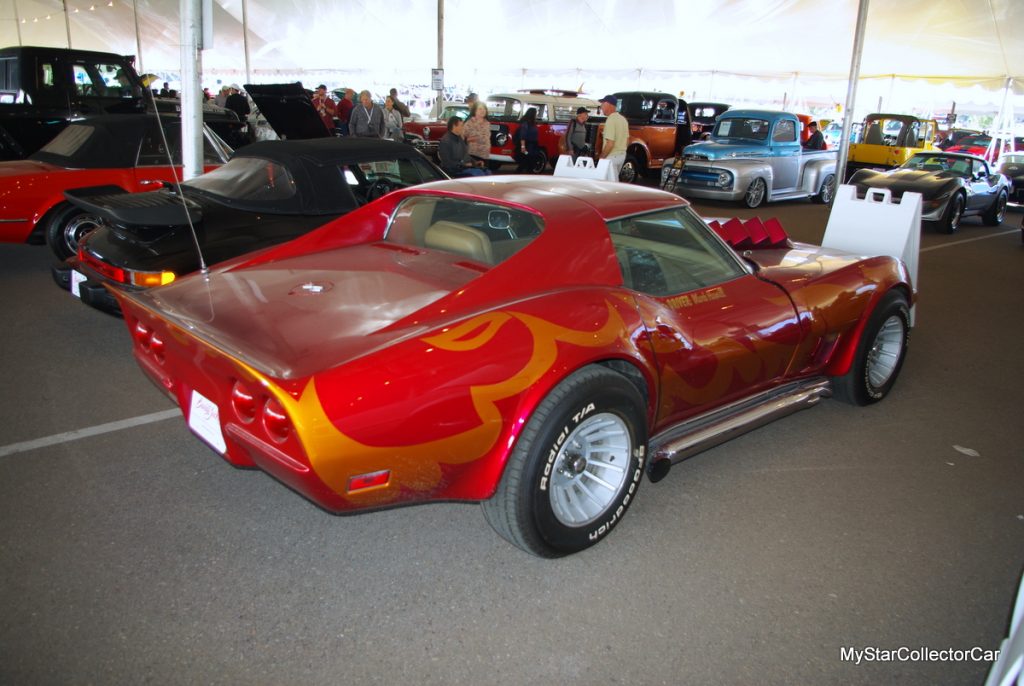 However, the plot did not thicken for viewers, in fact it got extremely thin when the custom car was stolen from the high school shop and prompted Kenny Dantley to begin a search for his beloved Vette.
The movie provided fleeting glimpses of the stolen Vette- but it's just out of reach for Kenny, unlike the apprentice hooker named Vanessa who joins him on the search. Vanessa's van becomes their temporary home and primary transportation vehicle for the balance of the movie while they hunt down the car's thieves.

The distinctively awful look of the Vette was obvious-even under the gold paint that hid the Vette's original red paint scheme. Consequently, the stolen custom Corvette was easy to spot on the road.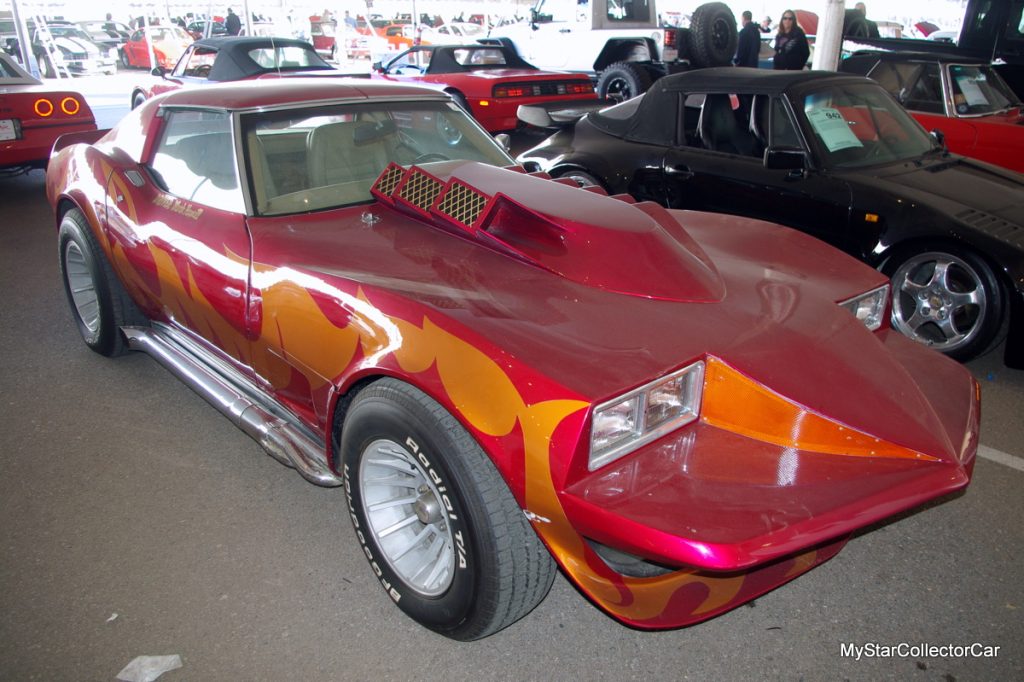 BY: Jim Sutherland
Jim Sutherland is a veteran automotive writer whose work has been published by many major print and online publications. The list includes Calgary Herald, The Truth About Cars, Red Deer Advocate, RPM Magazine, Edmonton Journal, Montreal Gazette, Windsor Star, Vancouver Province, and Post Media Wheels Section.