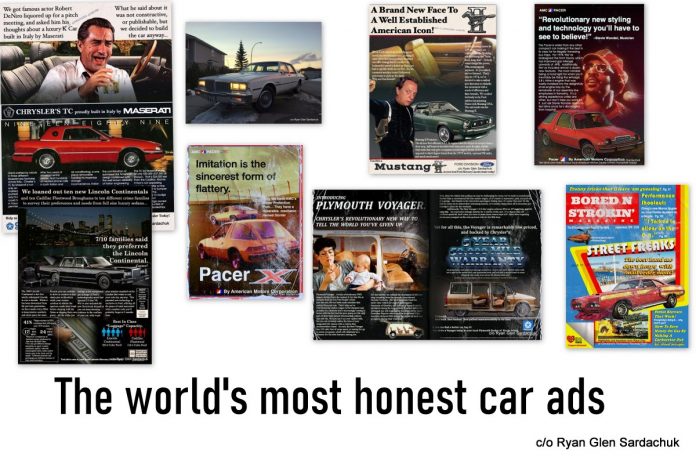 I see a lot of car stuff in the course of any given day because I seek it out, but this fell into my lap on a newsfeed.
Ryan Glen Sardachuk is the creative spark behind the 'Chuk It' Advertising concept even though he was born a decade or two after the era he pummels in these ads.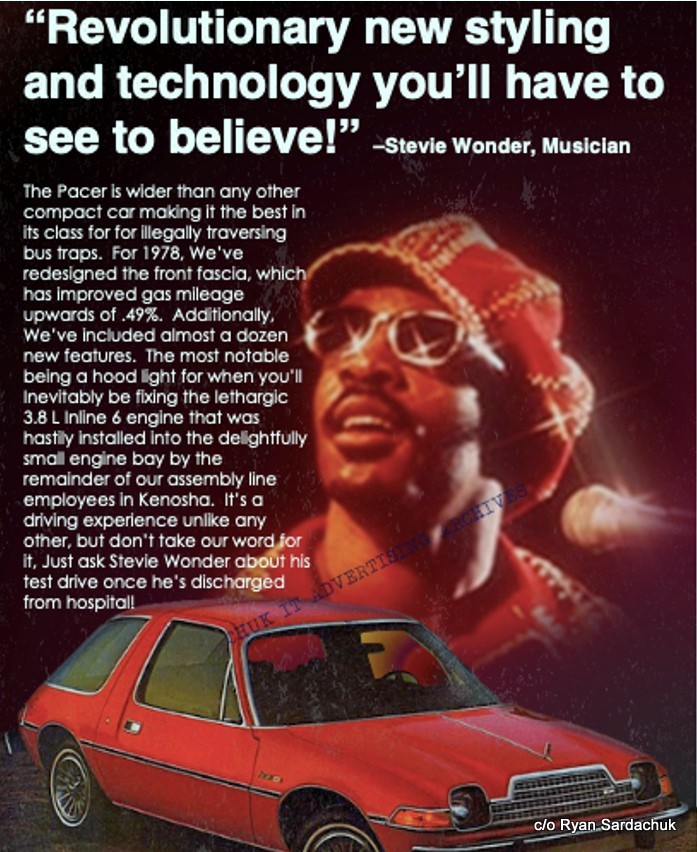 Ryan got into hardline ad copy accidently when he tried to sell a Ford F-150 on a social media page. He explained how it went: "I came up with the most brutally honest humorously degrading ad for that truck… And to my shock, people flocked to the posting in droves! Before I knew it, I was getting requests from other people in the same boat, so I started writing ads for their equally worthless cars. And thus, 'Chuk It Advertising was created".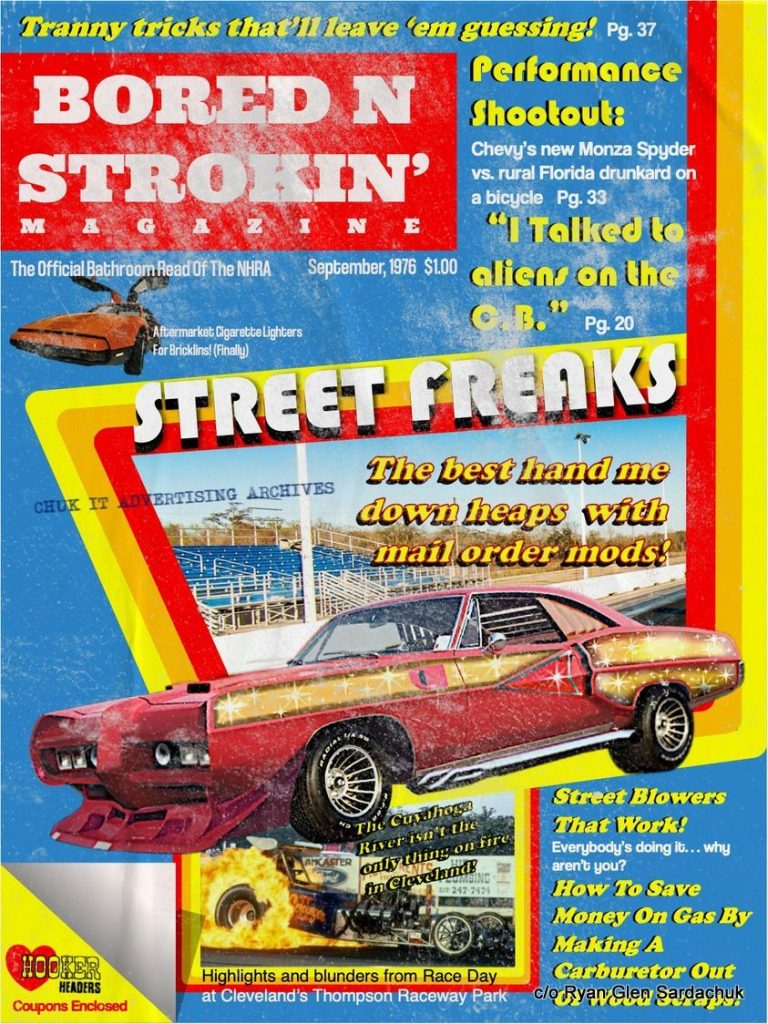 Here's an example of copy he wrote to flog a 1983 Pontiac: "Are you in search of a B-body Impala to tastelessly convert to a donk, but have to settle for the "Pontiac option" since you still have 5 payments left on your DUB rims, and you're pushing your luck with your sob stories at Money Mart? Do you want a V8 car that promises to deliver that lethargic malaise performance that you've come to expect from Hall & Oates era GM? Then saddle up there, tire kicker, because you could be the new owner of this $3000 "Is Pepsi okay?-spec" compromise car of the hype-inflated classic car market!".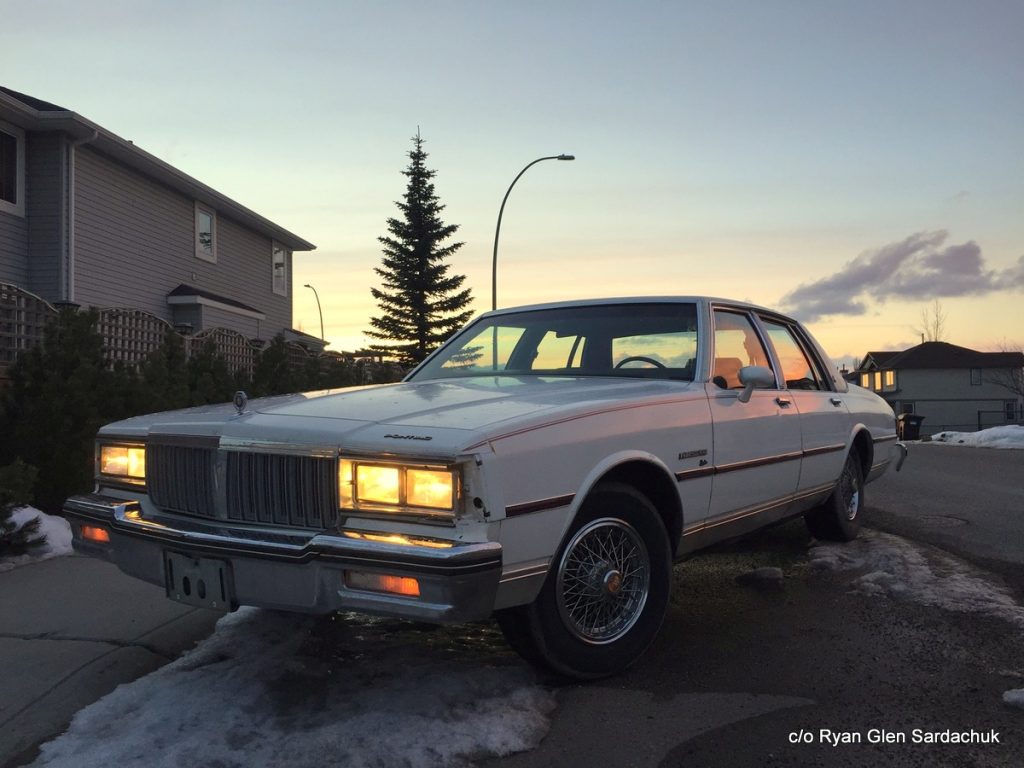 Ryan explained why a guy in his 20s has such a fascination for old ad copy: "As someone who was not only a classic car nut from a very young age, I also was quite intrigued by 50s-80s automotive ads I had seen as a kid in some old Reader's Digest magazines from those decades that my dad had laying around. A lot of the print car ads from that time (particularly in the 70s and 80s) had this delightfully corny feel to them, which makes them fertile ground for satirical portrayals".

He did have an inspiration: "Fast forward to today, I found out about this one graphic designer named Cris Shapan (definitely worth checking him out as well) that makes a whole host of rather hilarious vintage themed book covers, ads, etc. I was amused, fascinated, and inspired by his style, which got the wheels in motion for me to do something similar, but with more of a focus on vintage automotive print advertising".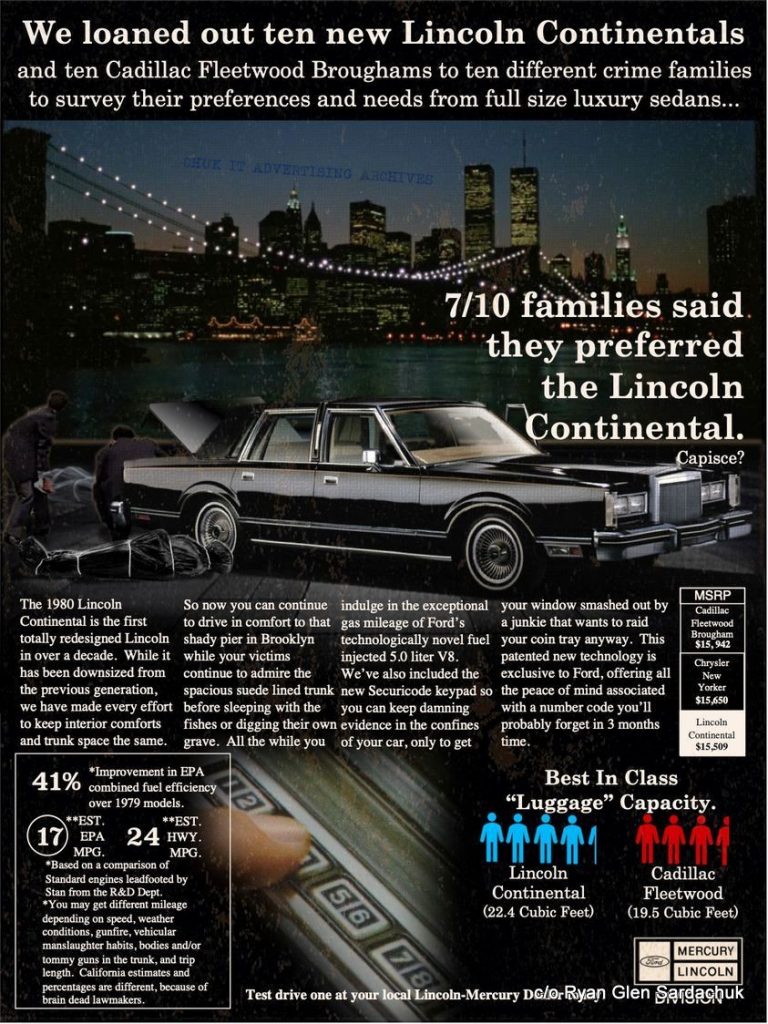 Ryan is really happy to learn and amuse readers at the same time: "While my visual arts pursuits have always been more traditional such as automotive themed painting, I've always had this casual interest in graphic design, but I was far from good at it. So I figured these ads would be a fun way to not only dial in those skills a bit, but also to express humorous automotive writing similar to my classified ads, combined with a nerd-like passion for automotive history both good and bad".
"And that was the birth of the Chuk It Advertising "Archives" Implying that these were rejected ad pitches for magazines from decades ago that found themselves in some box at a flea market or something".
There's a line in this fake Pacer ad that's gold: "Only we have AMC's Buyer Protection Plan…They have a miserable mechanic named Gunther".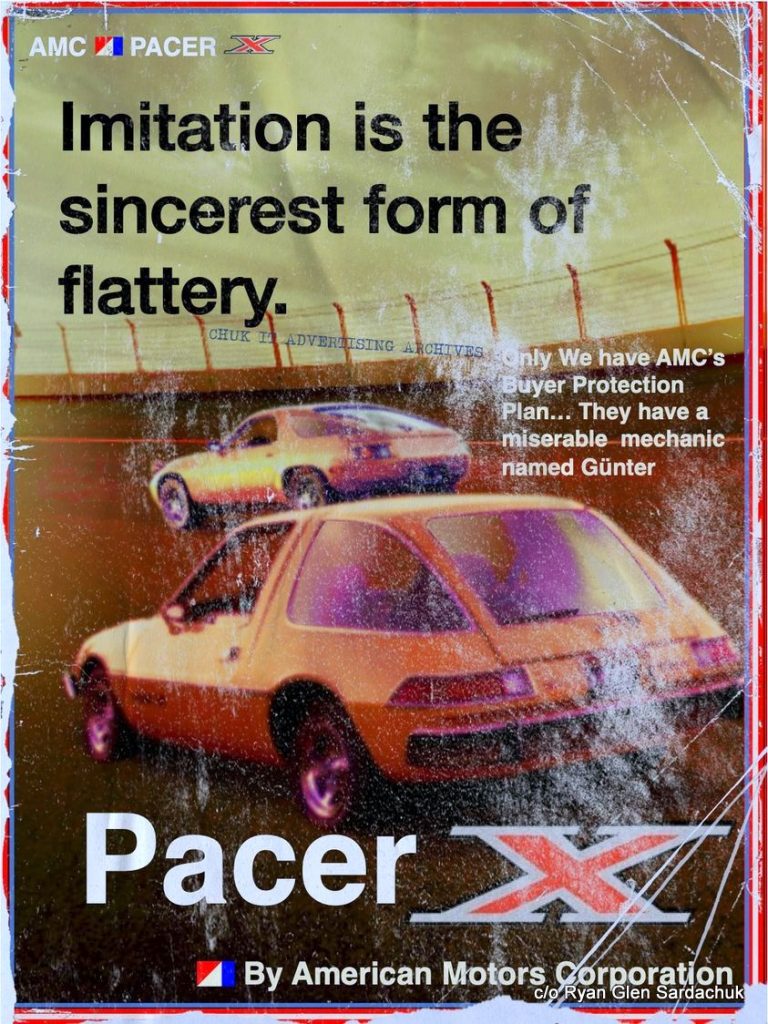 Or this line–even if it offends fans of the classic Plymouth Voyager minivan: "Chrysler's Revolutionary New Way To Tell The Word You've Given Up".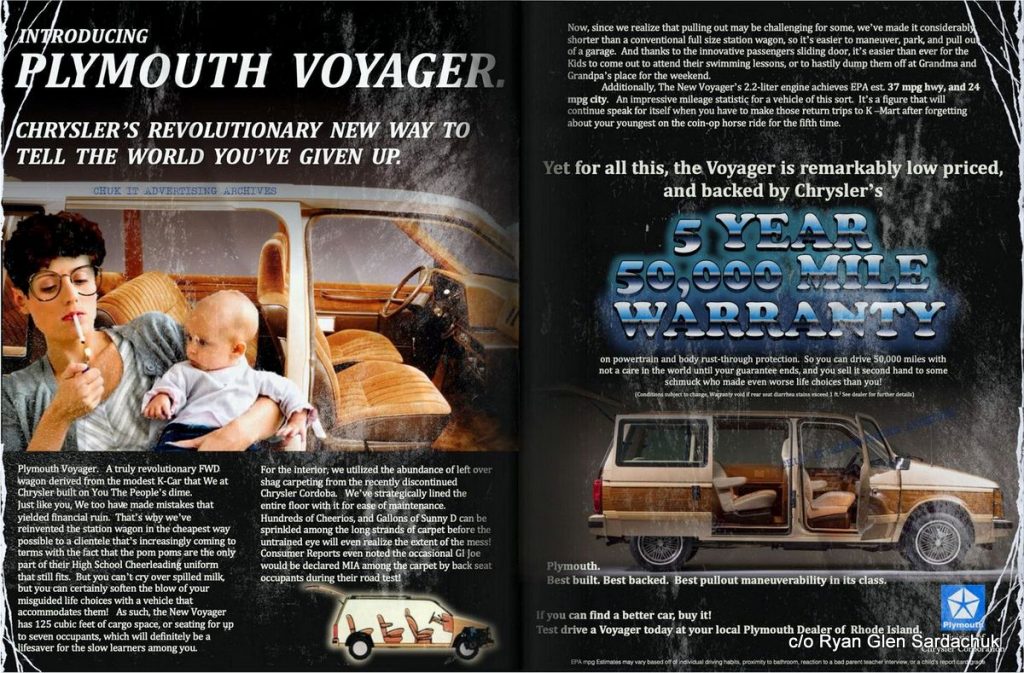 How about replacing the legendary Steve McQueen with Don Knotts in a Mustang II Bullitt ad with this copy: "After Steve McQueen politely declined our offer, stating he couldn't be bothered to unveil a dolled-up Pinto".
This fake Canadian Tire copy may or may not be steeped in the real world: "Can doing vehicle maintenance as a couple be an affordable alternative to marriage counselling, or a fast track to divorce?"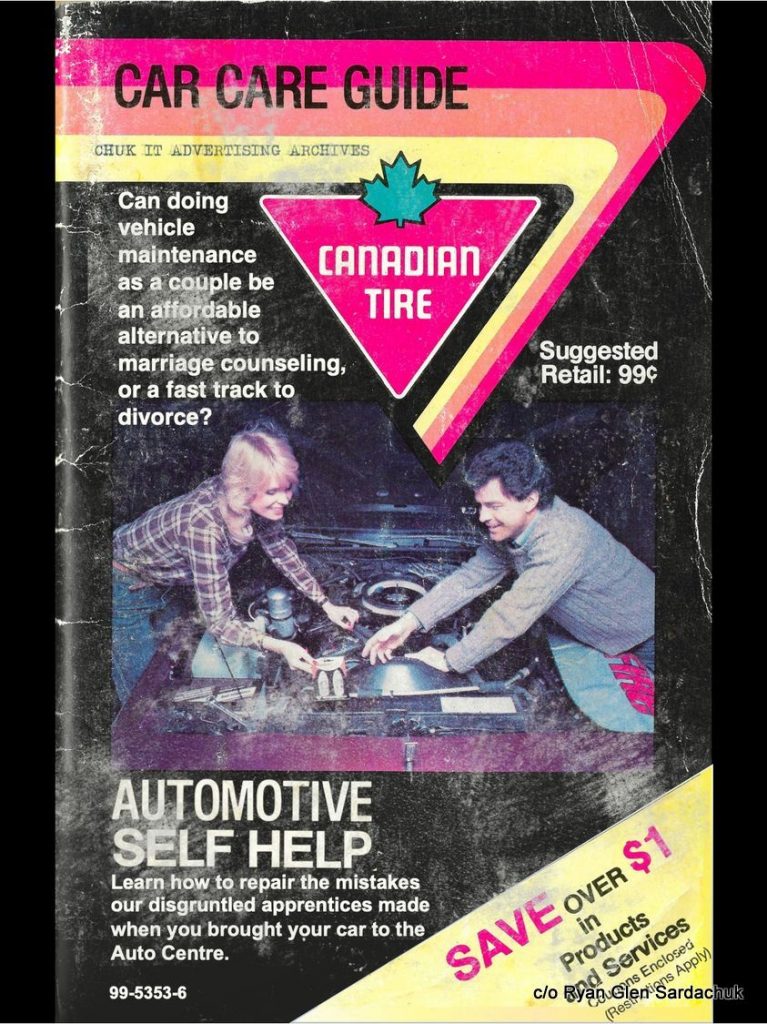 By: Jerry Sutherland
Jerry Sutherland is a veteran automotive writer with a primary focus on the collector car hobby. His work has been published in many outlets and publications, including the National Post, Calgary Herald, Edmonton Journal, Ottawa Citizen, Montreal Gazette, Saskatoon StarPhoenix, Regina Leader-Post, Vancouver Sun and The Truth About Cars. He is also a regular contributor to Auto Roundup Publications.
Please re-post this if you like this article.