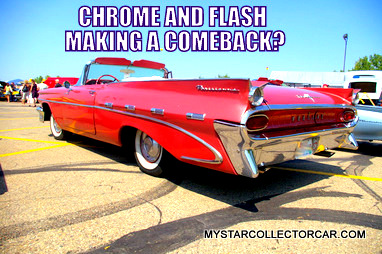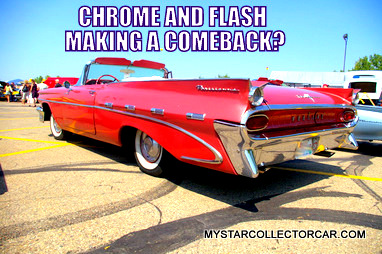 A recent commercial featured a new truck with a variety of purchase options.
The possibility of cash incentives for buyers was balanced against other choices like more chrome on the truck.
It was an old school option that has a lifetime reservation in the hearts and minds of car guys who love bright work on their rides.
It is very likely the idea of car bling reminds car guys of the old days when chrome was a fashion statement on Detroit iron. The more chrome on the vehicle the more digits on the sticker price. It was a simple fact of life in those days.
The excessive use of chrome was an idea that was always warmly embraced by hot-rodders and customizers, and that philosophy survives to 2011.
Some guys will go minimalist with chrome valve covers and timing chain covers, while other guys will even chrome their dog. It is always a question of personal taste and a big enough budget.
Factory chrome was always designed to accentuate the body- lines of the vehicle and the designers were generally on the money with their use of chrome trim. However the real chrome artwork in many old school rides was typically found in the hood ornament.
Therefore we applaud a new era of chrome options where painted door handles can be dressed up with a little glitter. The use of chrome has always been a home run with us, although excessive use of chrome can be a risky path in the wrong hands. Think excessive make up on women and the negative connotations thereof.
But we are happy that chrome (like rock and roll) is here to stay, at least for the foreseeable future in new car world as well as the glorious past.
Jim Sutherland
More chrome dream stories from the
past at
https://www.mystarcollectorcar.com/2-features/stories.html
COMMENTS 
BOB:"The new Camaro, Mustang and SRT8 could use more chrome. They could call it a nostalgia package".