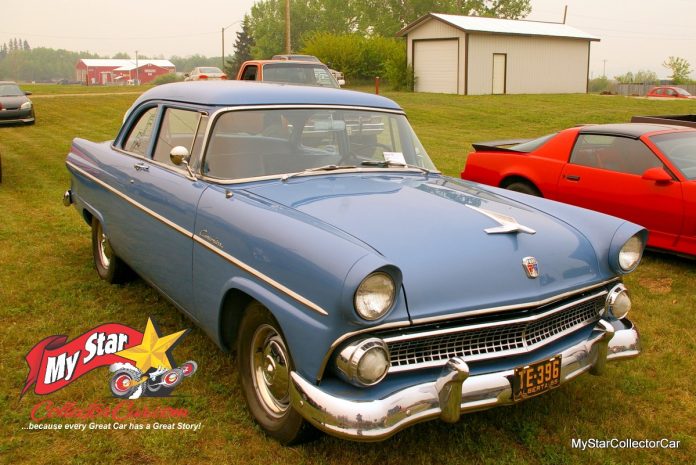 The title may confuse some of our MyStarCollectorCar readers if they have never heard of 1950s rock and roll singer Rompin' Ronnie Hawkins and his most famous song, 'Mary Lou'. The song was released in July 1959 and reached #26 on the music charts that year.
'Mary Lou' was a fictional gold-digger in the song and charmed a lovestruck idiot out of his brand-new Cadillac before leaving him behind in the dust, so to speak.
The message was simple: Mary Lou was even able to bilk this clown out of a modest 1955 Ford after taking his Caddy away from him in the past.
A 1955 Ford was simply an affordable used car when Ronnie Hawkins released his famous song in 1959, but it was an indication of Mary Lou's spell on her hapless suitor.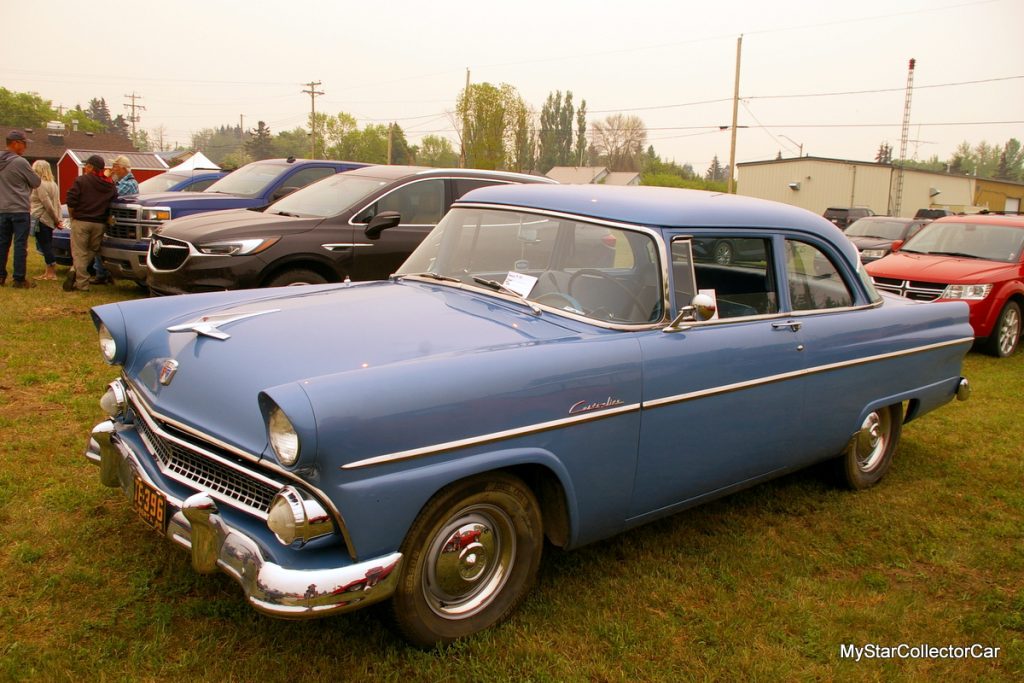 Fast track to a car show in 2023 when MyStarCollectorCar encountered the proud owner of a beautiful 1955 Ford two-door sedan. His name was Pete Uschenko and he had never heard of Mary Lou (the song) and it is very doubtful he would have surrendered the keys to her, given his devotion to the car.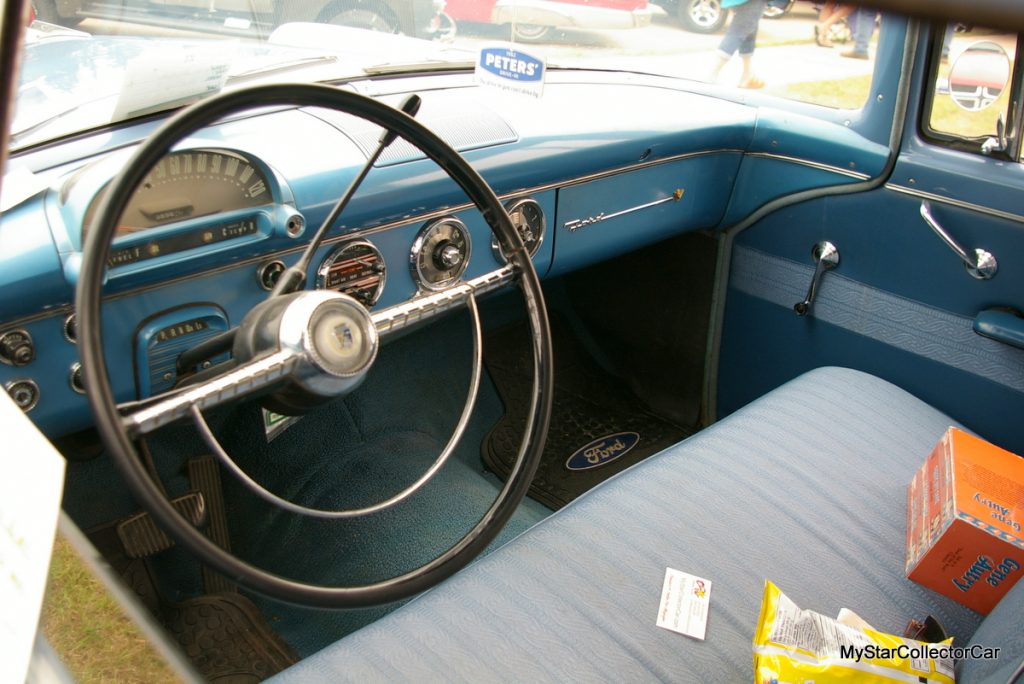 Pete purchased the '55 Ford because it reminded him of his first one from Pete's early years. Additionally, he is a second-generation Ford guy who was influenced by his father. The original car left a big impression on Pete, big enough for him to search for another one when he reached a point in his life when he could buy another '55 Ford to take a trip down memory lane.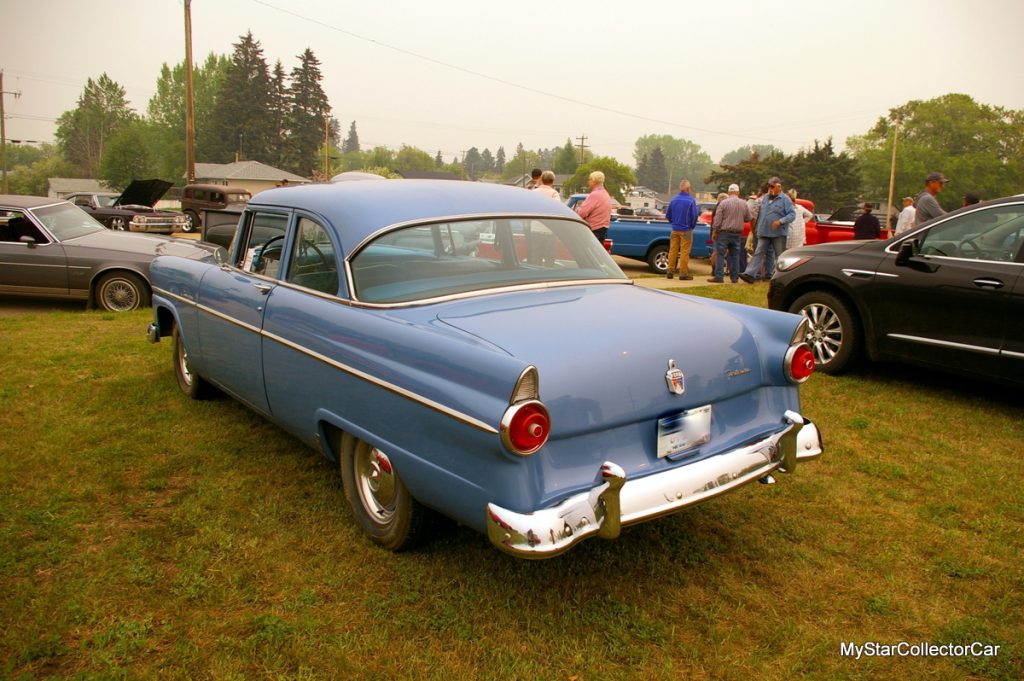 That opportunity came less than a year ago when an online buy/sell ad caught Pete's attention and he decided to move on a 1955 Ford that was not drawing a ton of interest. The car had undergone a solid restoration, a factor that appealed to Pete even though he has accumulated enough car guy skills over the years to handle a major project.
However, the main appeal of the vintage ride was the fact it was a replacement for his first '55 Ford and was a get-in-and-drive car that did not require a major overhaul, a fact not lost on Pete because he knows how much work is required for a quality restoration.
Pete added, "I can work on a Chevy and get mad, I can work on that Ford and get mad…but I would much rather work on a Ford and get mad".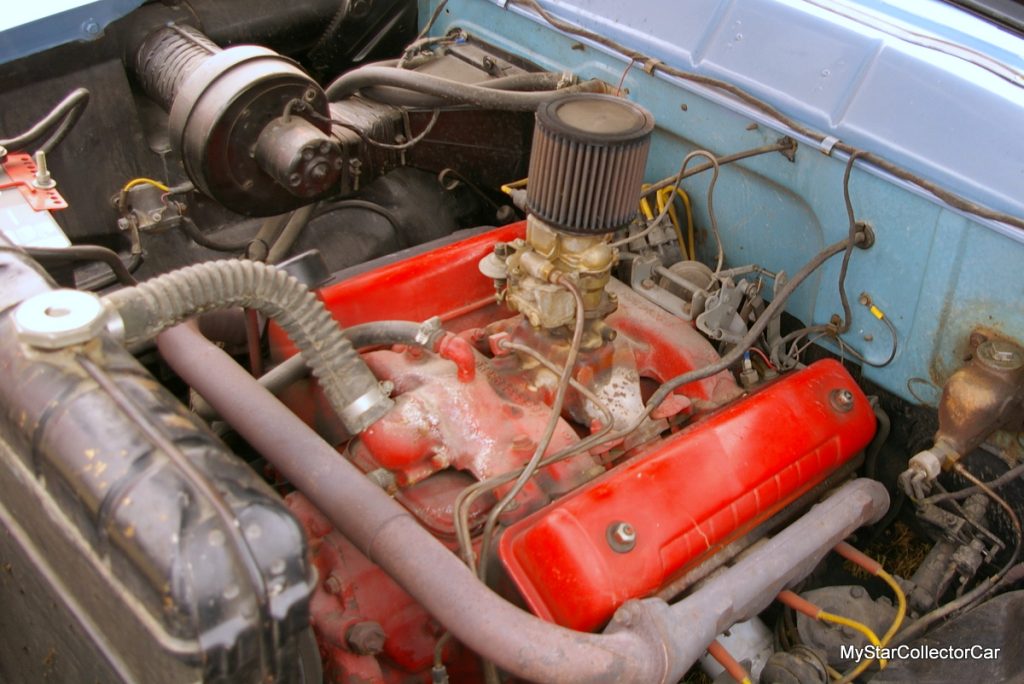 The '55 Ford retains its originality, including a 6-volt electrical system, vacuum wipers, and 272 cubic inch engine under the hood. It also has its 3-speed automatic transmission and AM tube radio to add to its factory specs.