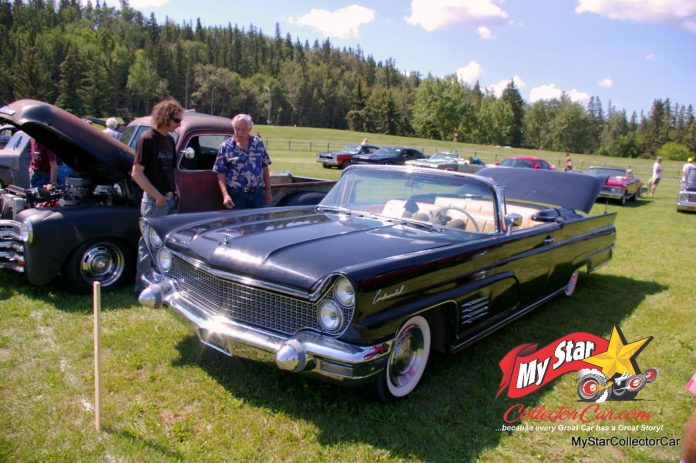 The 1960 Lincoln Continental represents the last of a design era for the famous Ford flagship.
The car embodied the futuristic space age style of the late 1950s, even though the 1960 Lincoln was at the cusp of a new automotive decade that did not embrace the fins and bling associated with the Fabulous Fifties rides.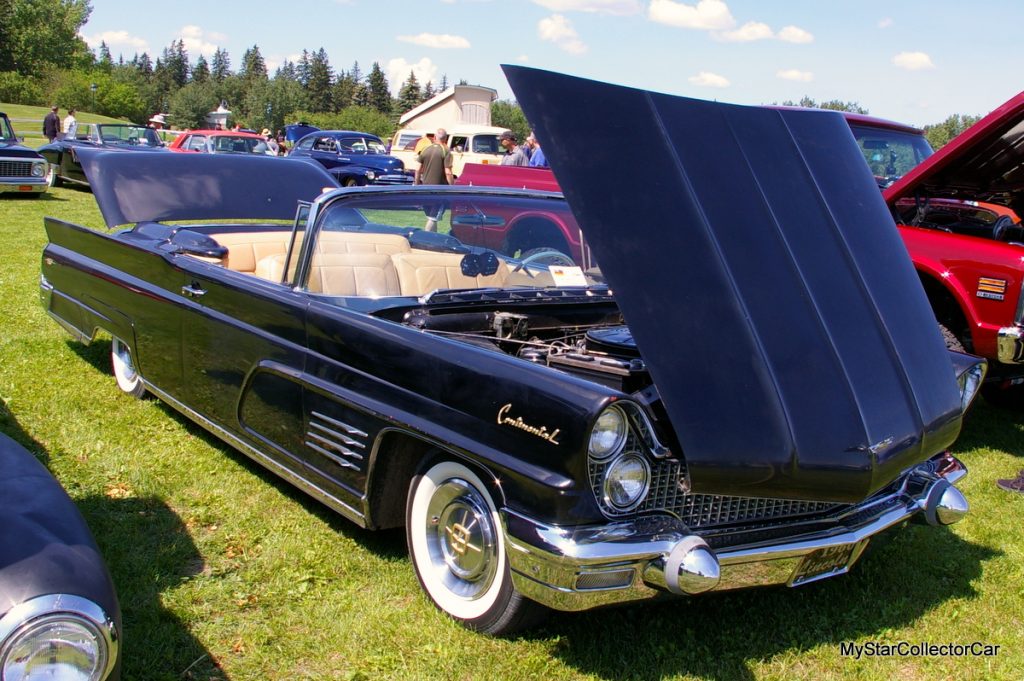 This brief history Lincoln Continental lesson was not needed by Jace Gourlay, the proud young owner of a 1960 Lincoln Continental convertible that has several decades on Jace in terms of age.
Jace was already a fan of vintage Lincolns built during a bygone era long before he bought his '60 convertible. The car was originally purchased in Oregon by a customer who (according to Jace) insisted on a repaint before he paid for the Lincoln convertible.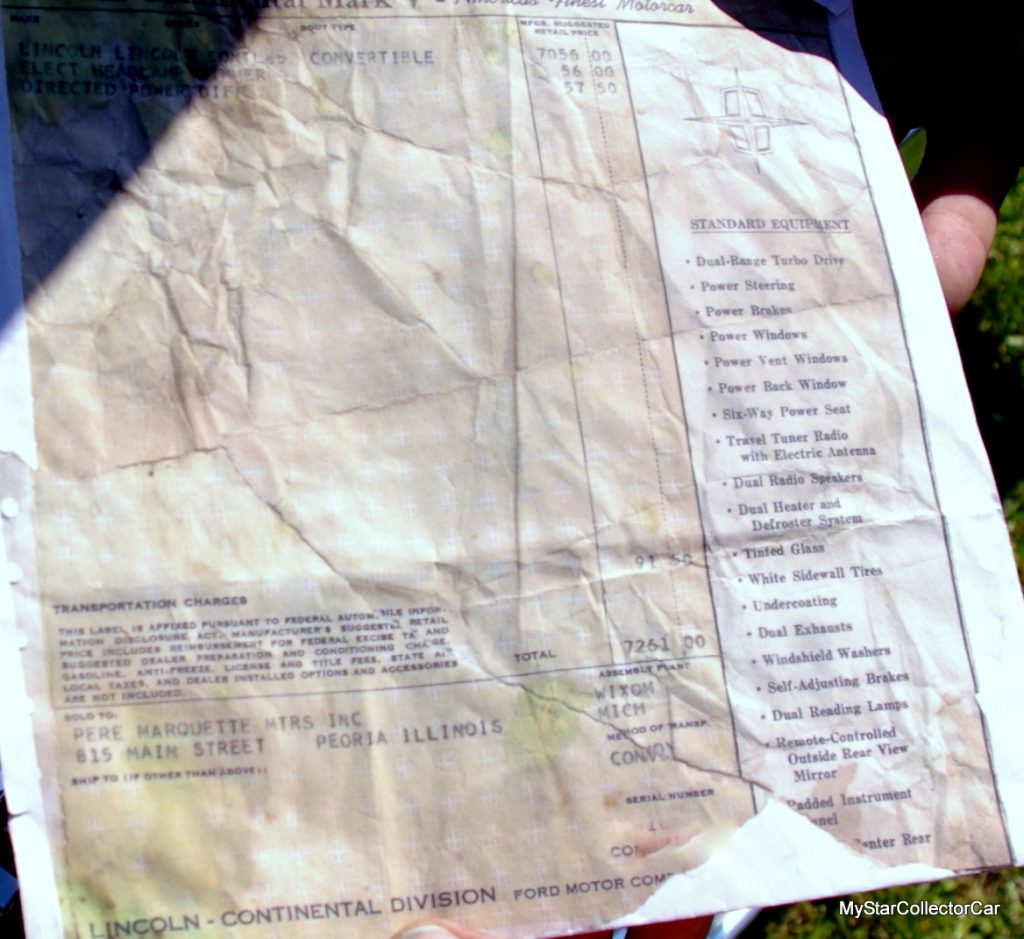 The '60 Lincoln's initial buyer had the car painted black and it still retains its 63-year-old paint job, so the car can be considered a survivor in terms of its originality if the quirky customer's demands are factored into the term.
It is no secret that Lincoln Continentals were upper end vehicles built by Ford to showcase a car designed for an affluent buyer. They were full load vehicles that were loaded with luxurious features not found on mere mortal Ford cars.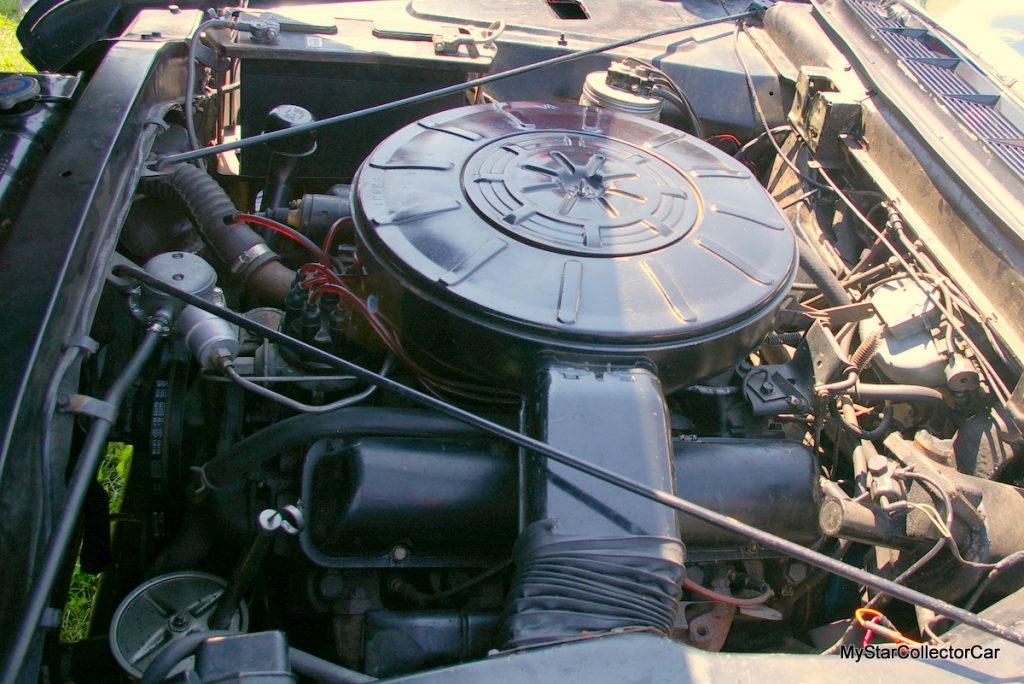 Jace's car has power everything, including seats, steering, brakes, windows (including power vent windows), antenna, trunk, and convertible top. His car also has a leather interior for extra luxury appointments.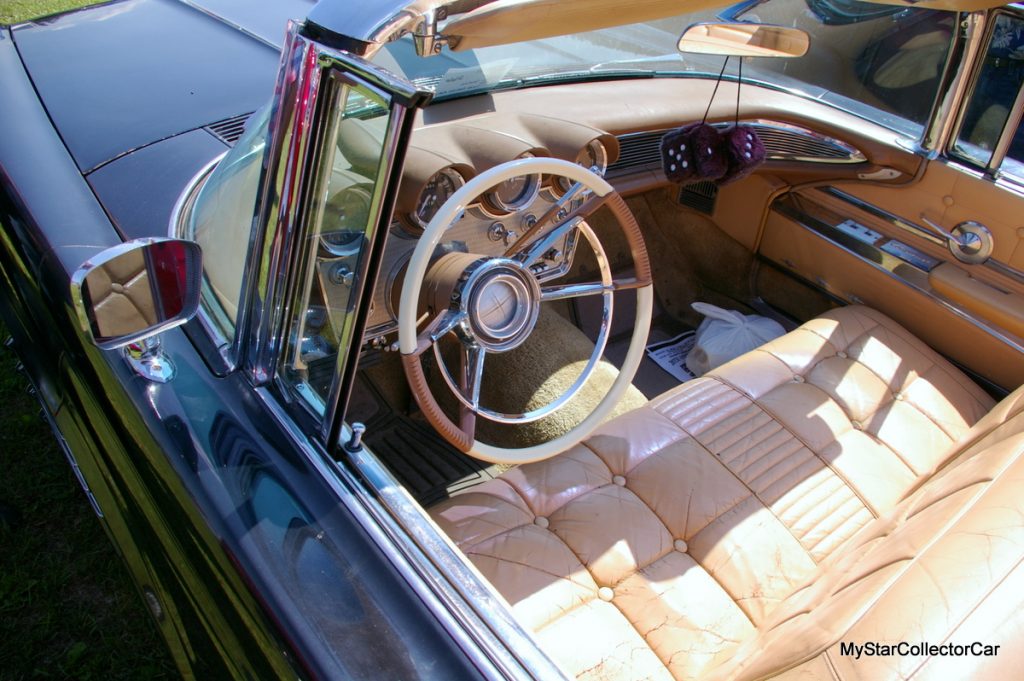 One of the more unusual features on Jace's Lincoln Continental is its auto dimmer switch, a light-activated headlight switch that automatically dims the car's headlights when they are on high beam, and the convertible is approached by an oncoming car.
Older MyStarCollectorCar readers may recall how the auto dimmer feature reacted to all light sources, including blinking traffic lights late at night- and were a source of irritation to other drivers- including law enforcement agencies at the time.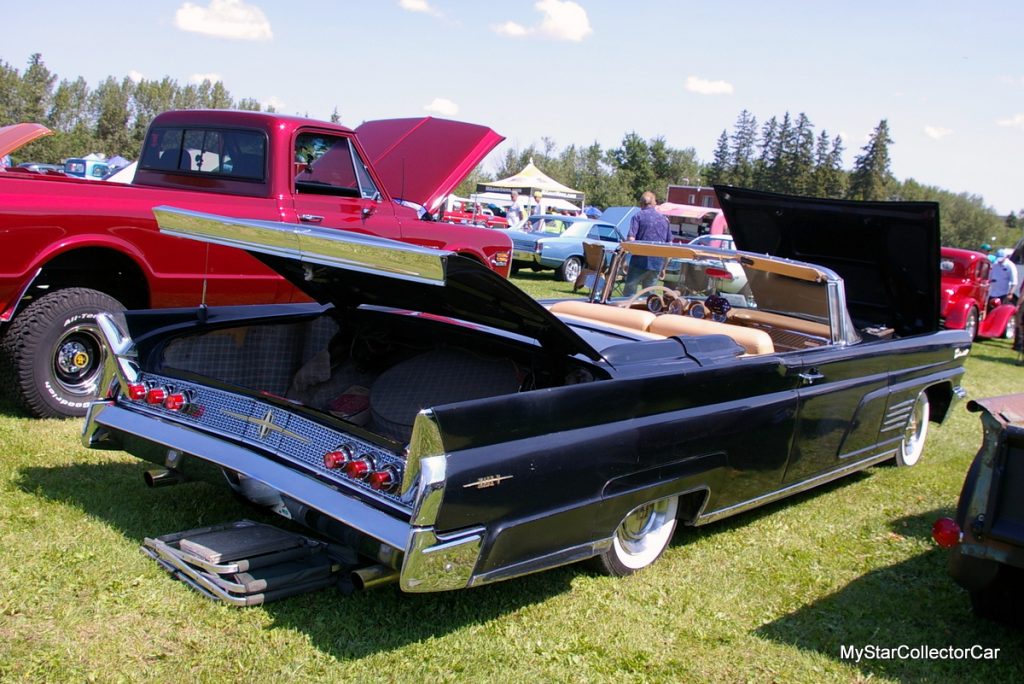 Jace has not encountered this auto dimmer problem in traffic, but his car required an in-depth mechanical inspection before it could be registered in his area and nearly failed because the inspector thought he had a headlight problem.
Fortunately, Jace was able to explain the auto dimmer switch and got his '60 Lincoln convertible to pass the inspection once the auto dimmer was covered and the headlights were no longer influenced by its photo sensor.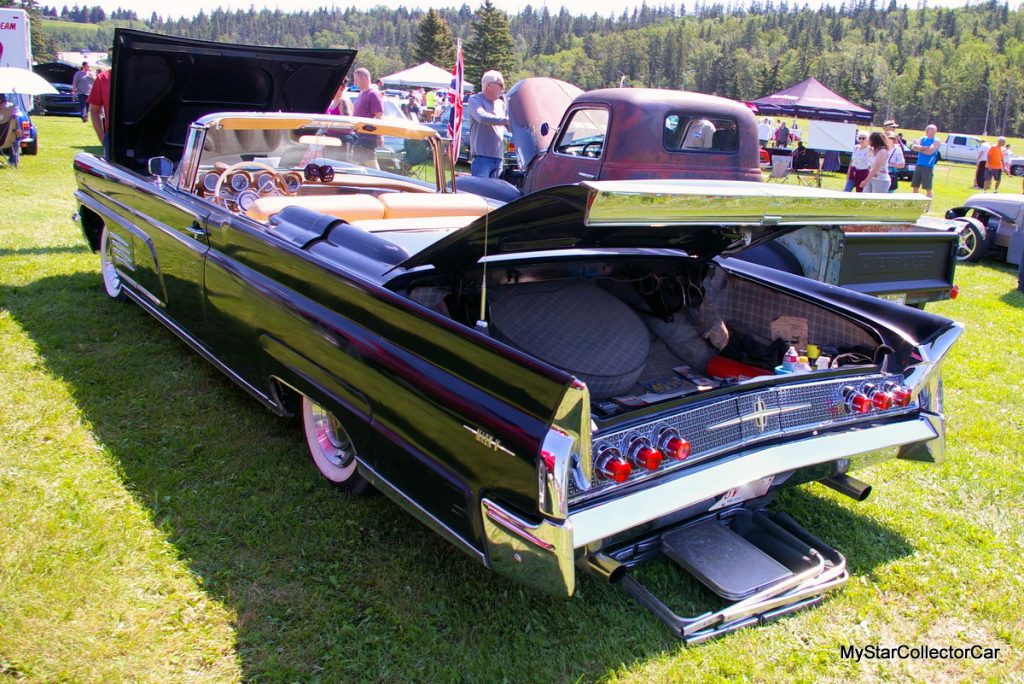 Another unusual feature on Jace's car is its vacuum windshield wiper system. Most major domestic car builders had already switched to electric wipers, but 1960 Lincoln Continentals still had the old vacuum system.
In fact, Jace mentioned his car had an extraordinary number of vacuum-activated systems and he had already spent many hours tracking down vacuum leaks in the 62-year-old car. He was also waiting for replacement tubes for the car's radio, an understandably scarce automotive item in 2022.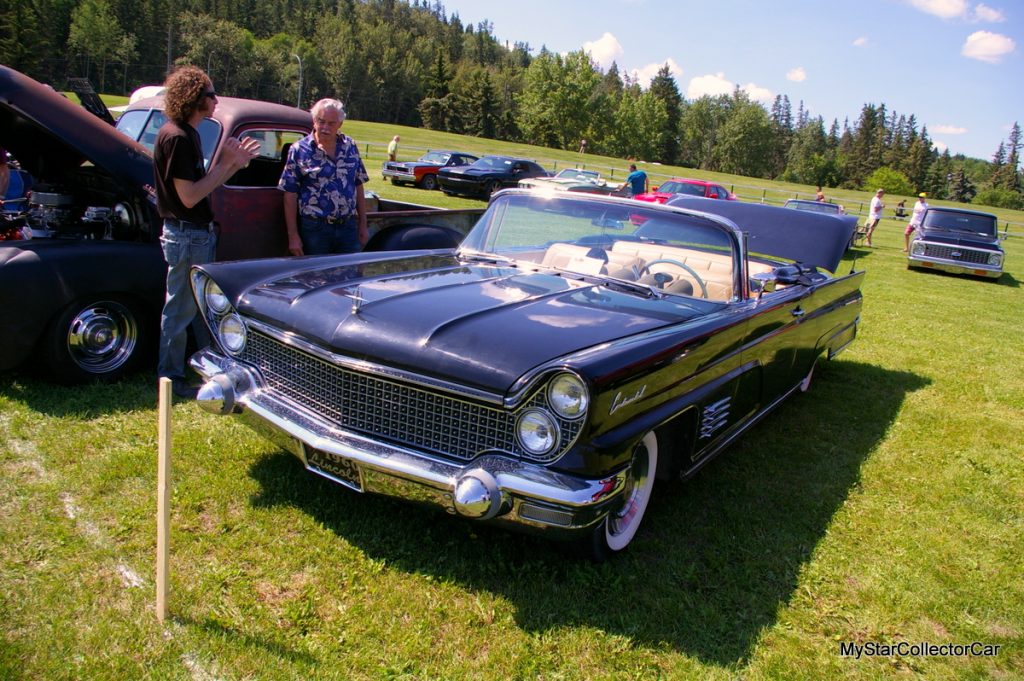 BY: Jim Sutherland
Jim Sutherland is a veteran automotive writer whose work has been published by many major print and online publications. The list includes Calgary Herald, The Truth About Cars, Red Deer Advocate, RPM Magazine, Edmonton Journal, Montreal Gazette, Windsor Star, Vancouver Province, and Post Media Wheels Section.