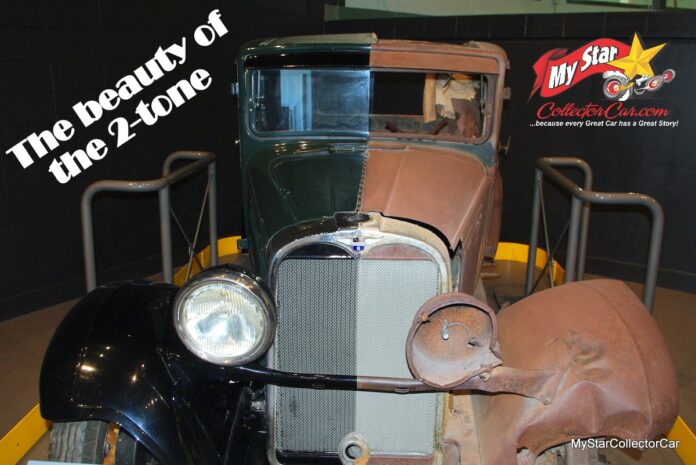 Two-tone paint jobs have regained a foothold in the new car industry and we at MyStarCollectorCar applaud 2023 auto makers that have chosen to resurrect an old paint scheme idea that goes back to the 19th century when the 1886 Benz Patent Motorwagen debuted in Europe.
Multi-color paint schemes were associated with upscale cars during the pre-war era, a time when even Henry Ford had to abandon his autobiographical statement that customers could "get a Model T in any color-as long as it's black". Ford's proclamation tied in with his 1914 mass-production plan that emphasized cost- efficient measures like one paint choice to make the Model T affordable for more people.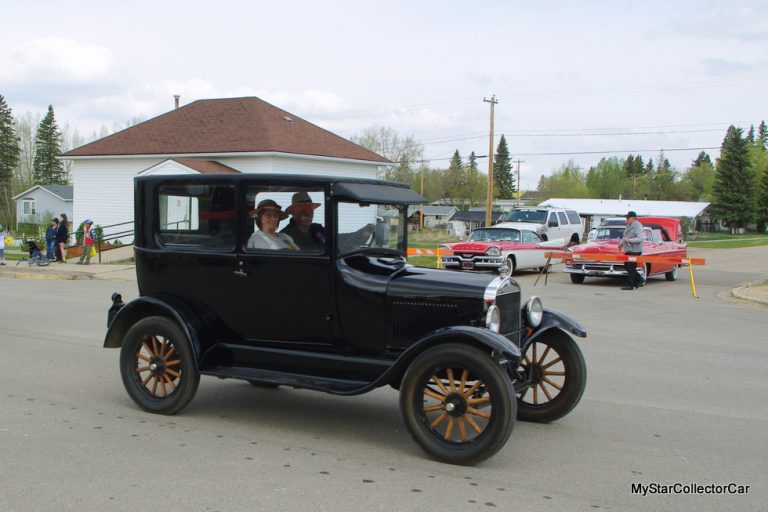 However, even the Model T had a few two-tone paint scheme options in 1926 because so many other car manufacturers built multi-colored vehicles. Just for the record, the multi-colored 1926 Model T Fords retained their black fenders.
The choice to use more than one color in a vintage vehicle's paint scheme prompted MyStarCollectorCar to assemble a list of vehicles that look better with a two-tone paint job. Your list may vary, but we like our choices.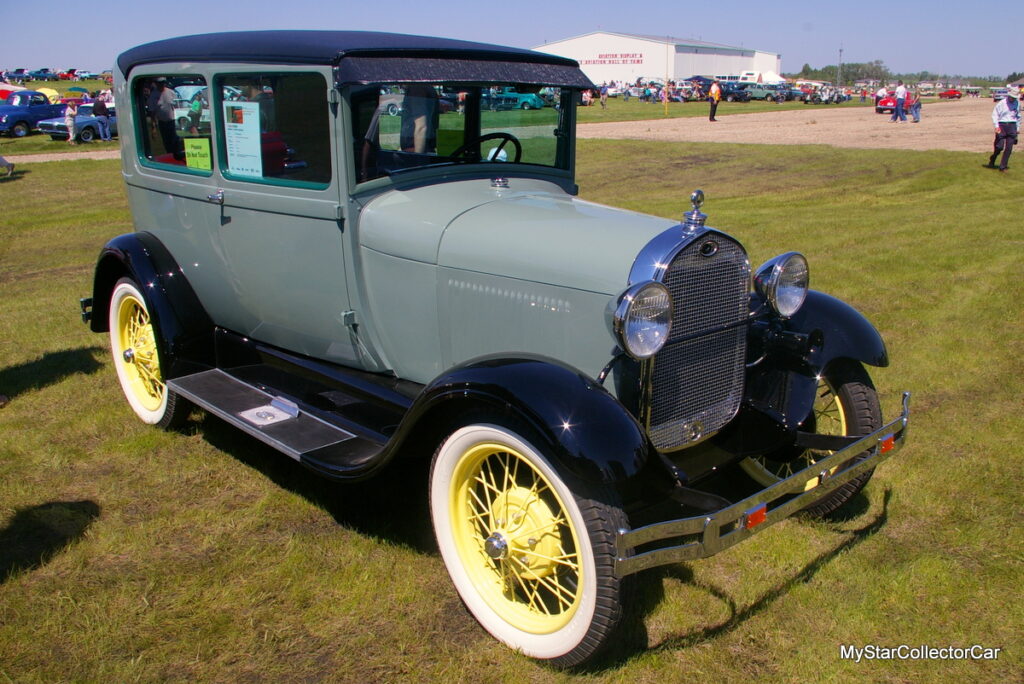 Pre-war cars are a given, but the two-tone paint job began to lose some steam during the 1940s when the pent-up customer demand for a new post-war car meant they were not fussy buyers since car factories were military contractors during World War Two.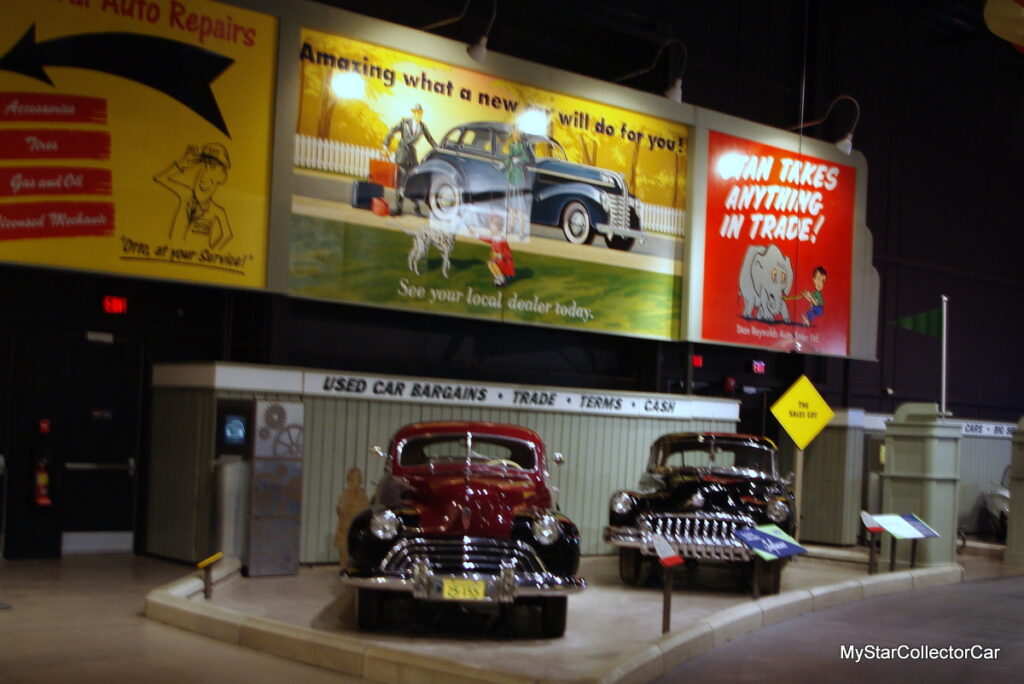 The average car buyer just wanted something to drive, so it was unnecessary to slap a fancy paint job on their vehicles, although customers were able to get a vehicle with more than one color on it.
Nevertheless, we at MyStarCollectorCar believe the lines of typical 1940-48 domestic vehicles are excellent candidates for two-tone paint schemes because of their large fenders that were not integrated into the body lines. Consequently, the 1940-48 cars' bolt-on fat fenders are a solid base for a color contrast from their bodies.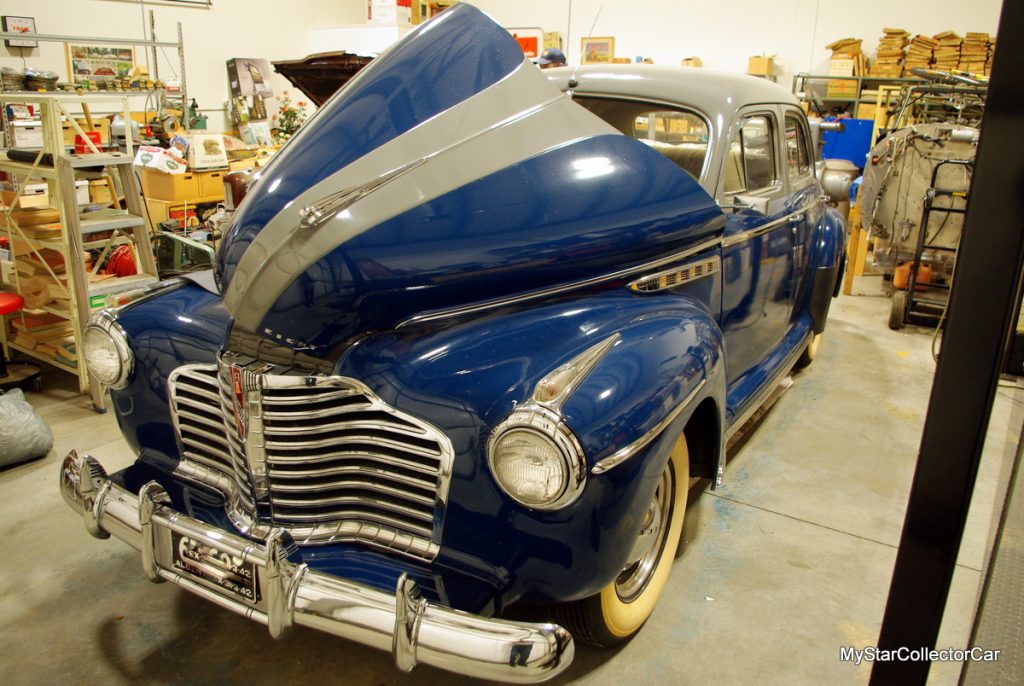 The two-tone trend was revived during the 1950s and was a solid showcase for two-door hardtop models during the front nine of the Fabulous Fifties. We at MyStarCollectorCar also believe the early 1950s hardtop design also readily lent itself to a two-tone paint scheme because it made the cars look sleeker and faster in the bargain.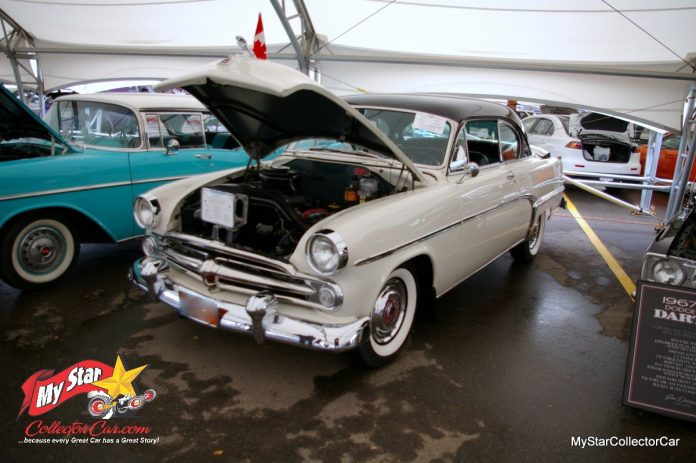 The latter part of the 1950s is arguably the golden era of the two-tone paint program because the cars were chrome dreams in technicolor paint jobs. In fact, the technicolor term is even more accurate since many domestic car builders offered more than two colors in their paint schemes.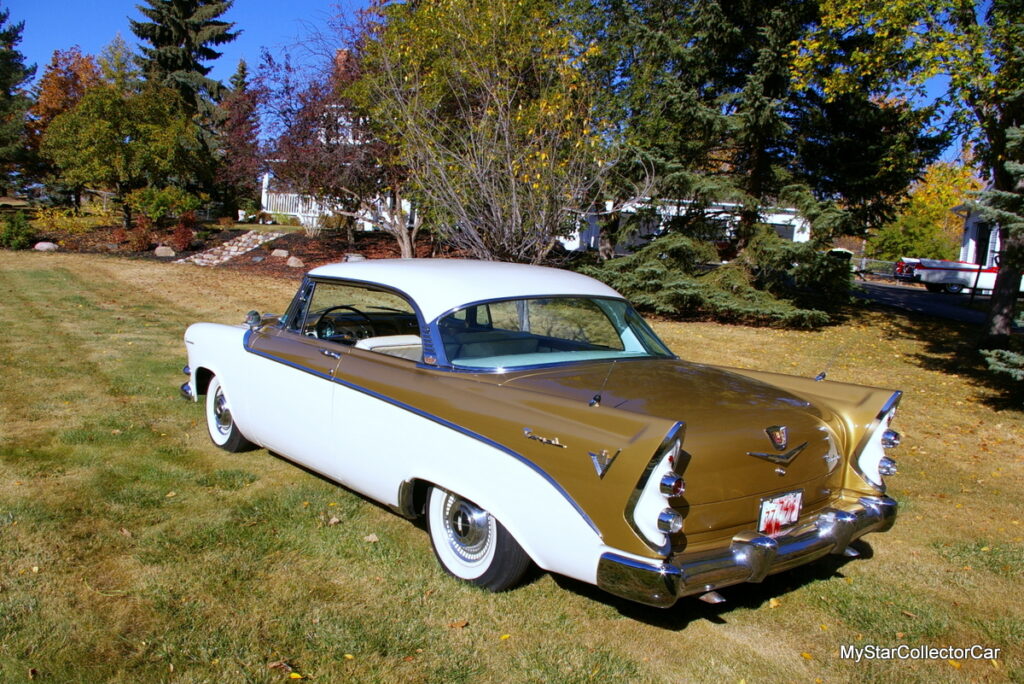 The two-tone trend became less of a factor during the 1960s, although vinyl roofs were typically a different color than a car's body, a trend that continued into future decades. However, the overall result was the still the same: one car with two colors.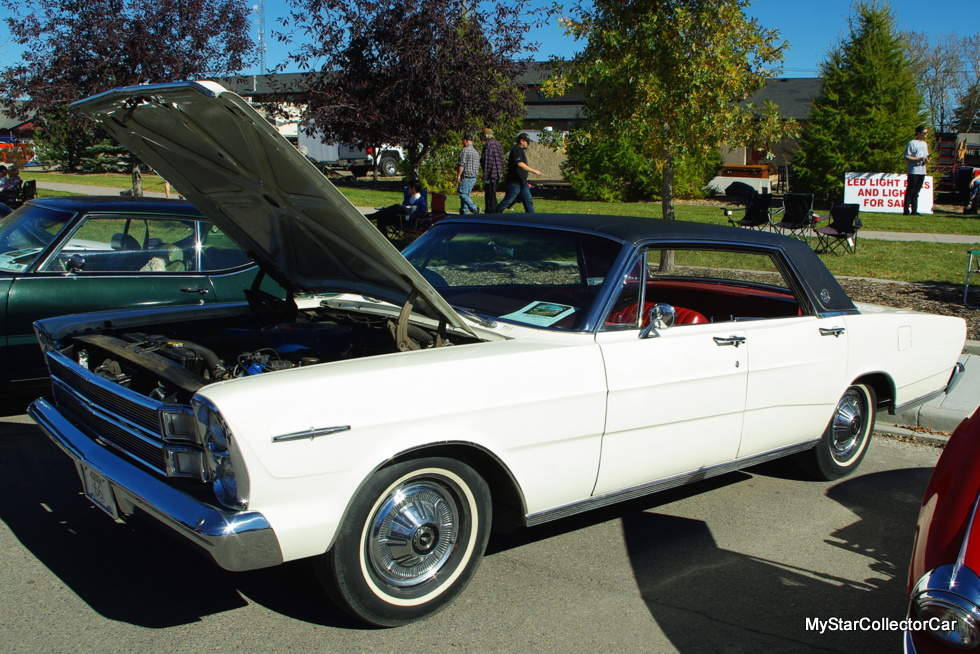 No article about two-tone paint jobs would be complete without including pickup trucks as solid candidates for extra colors on their body panels. The trucks were built for practical purposes but followed the two-tone trend over many years.
The 1970s may be the decade when domestic pickups really showed their colors in a big way because the slab-sided design of that era's trucks could be broken up by two colors. This trend was most obvious with Dodge pickups because the border between the two colors was a strip of appropriate brightwork.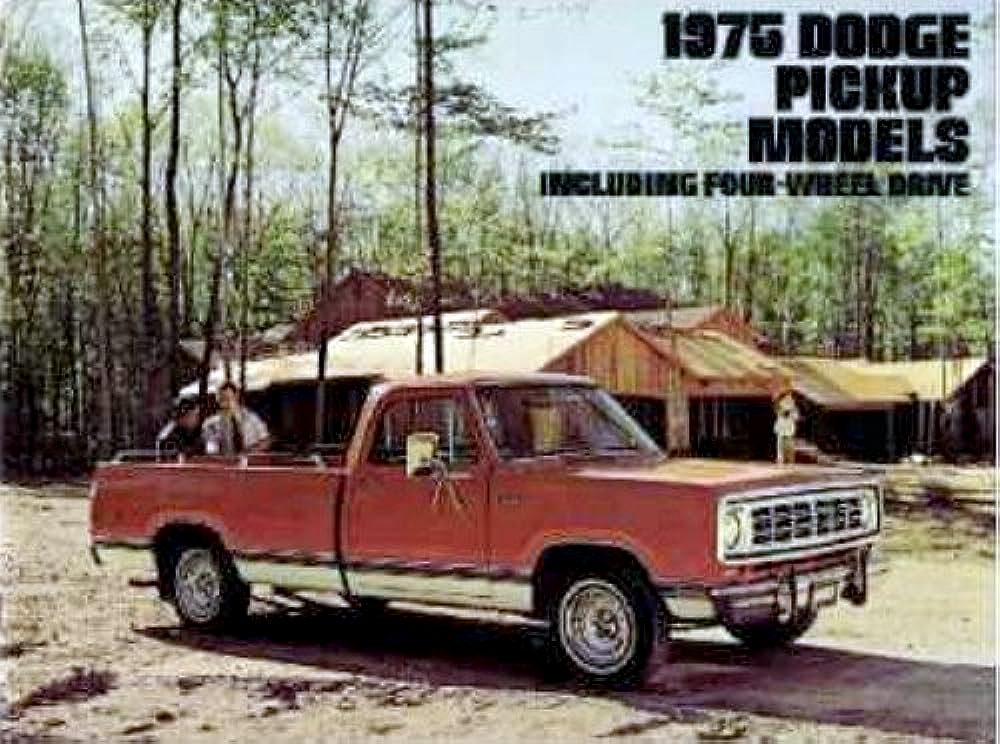 GM's very popular Square Body trucks also looked better in a two-tone paint job because of its slab-sided design, while the Ford trucks enjoyed the same visual enhancement with multiple exterior colors in the Blue Oval game plan.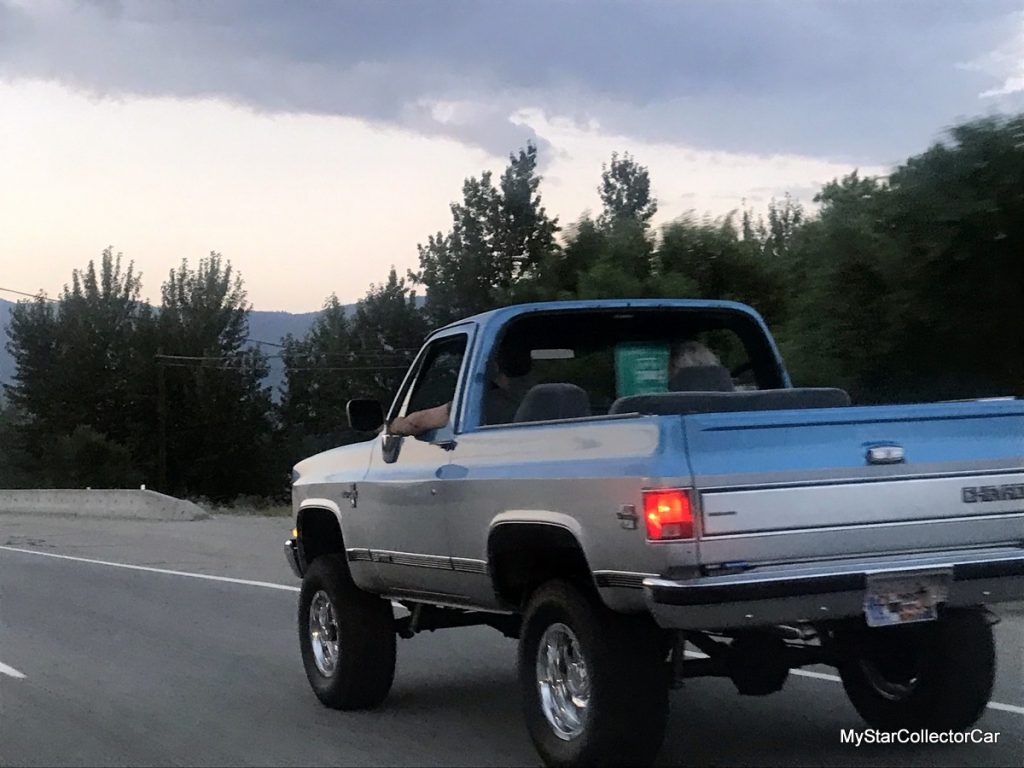 BY: Jim Sutherland
Jim Sutherland is a veteran automotive writer whose work has been published by many major print and online publications. The list includes Calgary Herald, The Truth About Cars, Red Deer Advocate, RPM Magazine, Edmonton Journal, Montreal Gazette, Windsor Star, Vancouver Province, and Post Media Wheels Section.