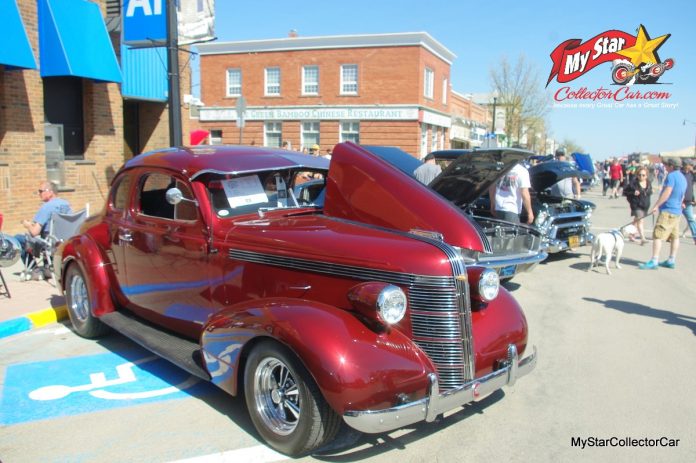 You don't have to look too hard to find a late 30s Chevy street rod at a bigger show, because they built so many of them.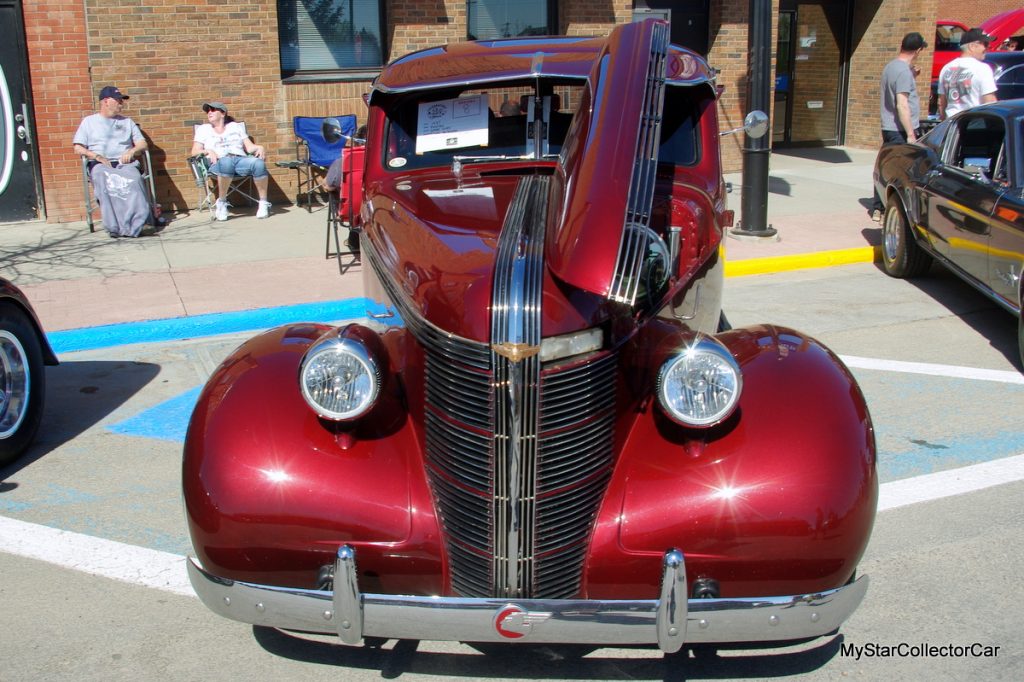 Gale Kenney was looking for something unique when he found a '37 Pontiac that came from a Minnesota farm 24 years ago. The selling point for Gale was simple—everything was there. Pontiac parts from this era are really hard to find. This Poncho had been street-rodded years ago because it had a '57 Chevy small block and a 2-speed automatic but it was a mess. It was a runner, but it needed help.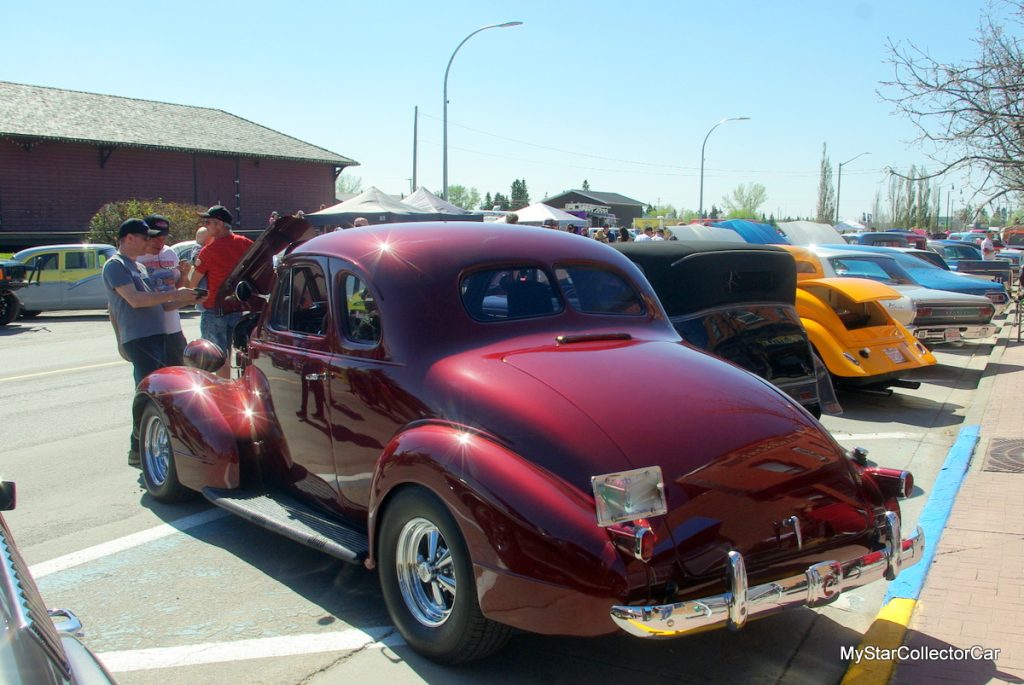 Cattle had rubbed up against it, and the gas tank was a mass of nasty sludge. Gale said there was a "lot of body work" to get the car straightened out, but rust issues weren't a problem. He did all the work himself—including the paint because he's a veteran autobody tech.
Gale had a game plan for the Pontiac, so he dug into an old-school playbook and went to the junkyard parts game plan.
He found a gently-used 305 Chevy small block out of a boat—it only had seven hours on it, so it was pure gold. His buddies called it a boat anchor because of where it came from, but it was a great start for the project.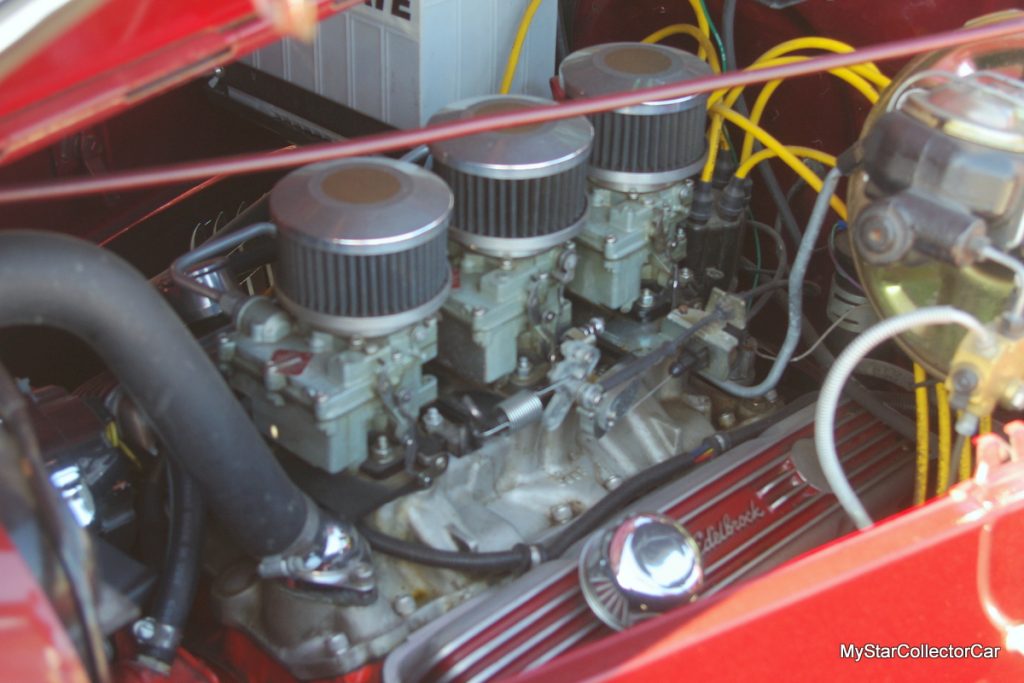 Gale recognized the Pontiac roots, so he made a big effort to keep the Poncho heritage alive. He added a GTO tri-power carb to the mix, but the intake is from a Chevy. Gale said it was set up so well he has never touched it. He added a 4700-R to drop the revs on the small block, but the rear end is out of a Firebird. The gas tank came from a Pontiac Phoenix and the tilt steering is from a Firebird.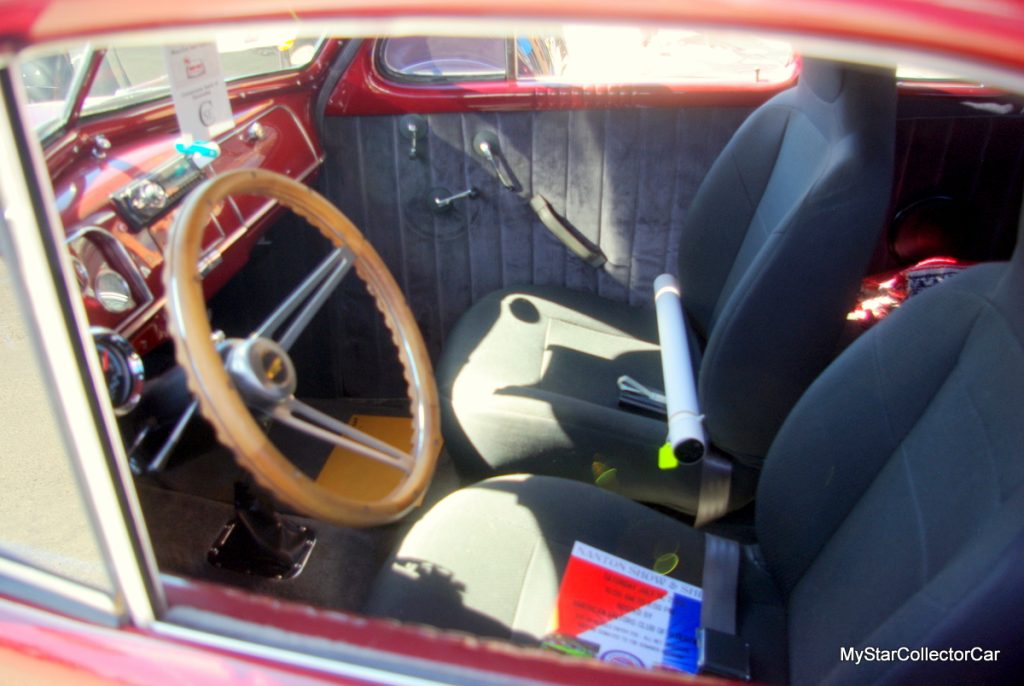 He put a Nova front clip under the Pontiac because he wanted it to handle a lot better than a stock '37 Poncho. The seats were from a Jeep Cherokee because Gale liked how they felt and fit—they've worked out well. The rear brake light came out a Yukon—so did the overhead console.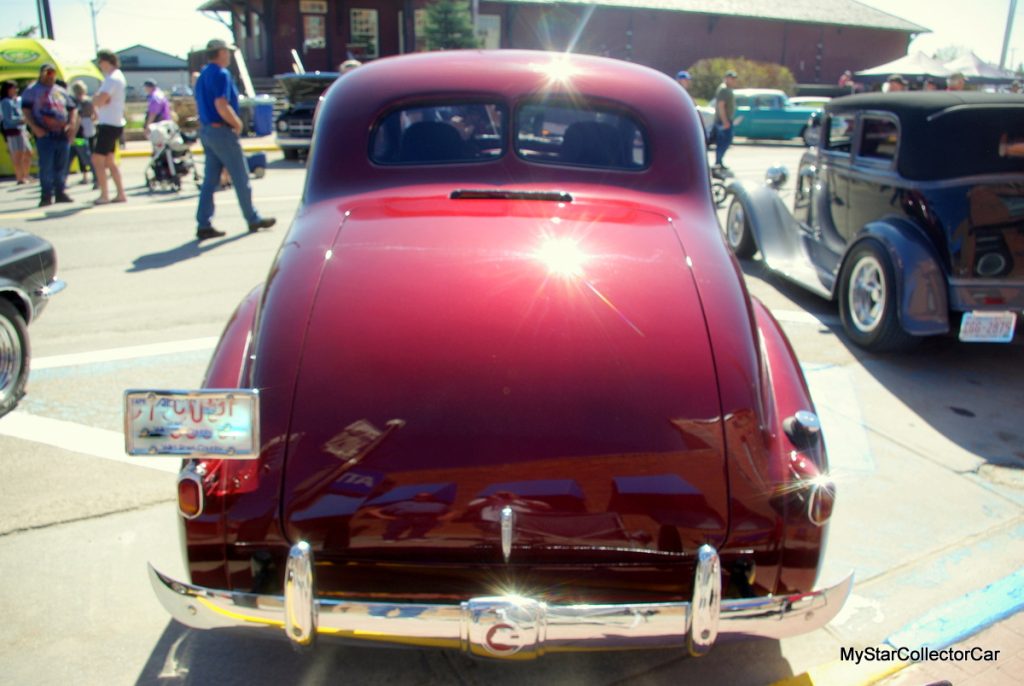 Gale wanted an old school look to the car, so the valve covers even have a cast iron, vintage look.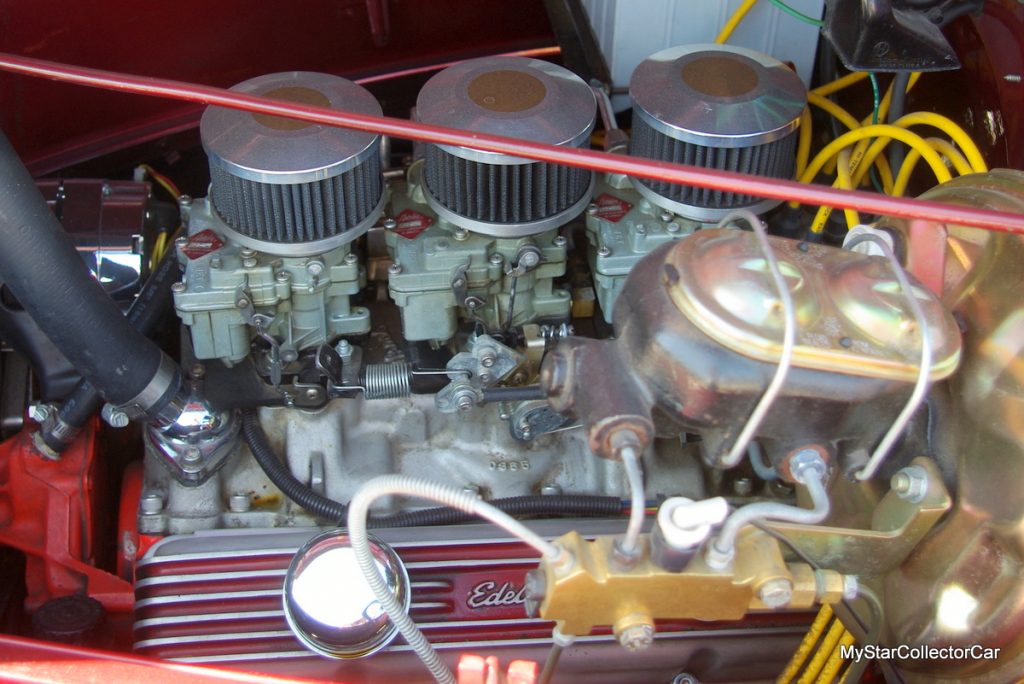 This car is not a trailer queen. Gale has put 20,000 miles on the car since 2010 and he said he "gets 23 miles per gallon if I don't step on it—around 6 if I do". He likes to hit the open road and attend shows in places like Yellowstone National Park, Idaho–and many other venues. He drives it regularly from May to October then he parks it for the winter.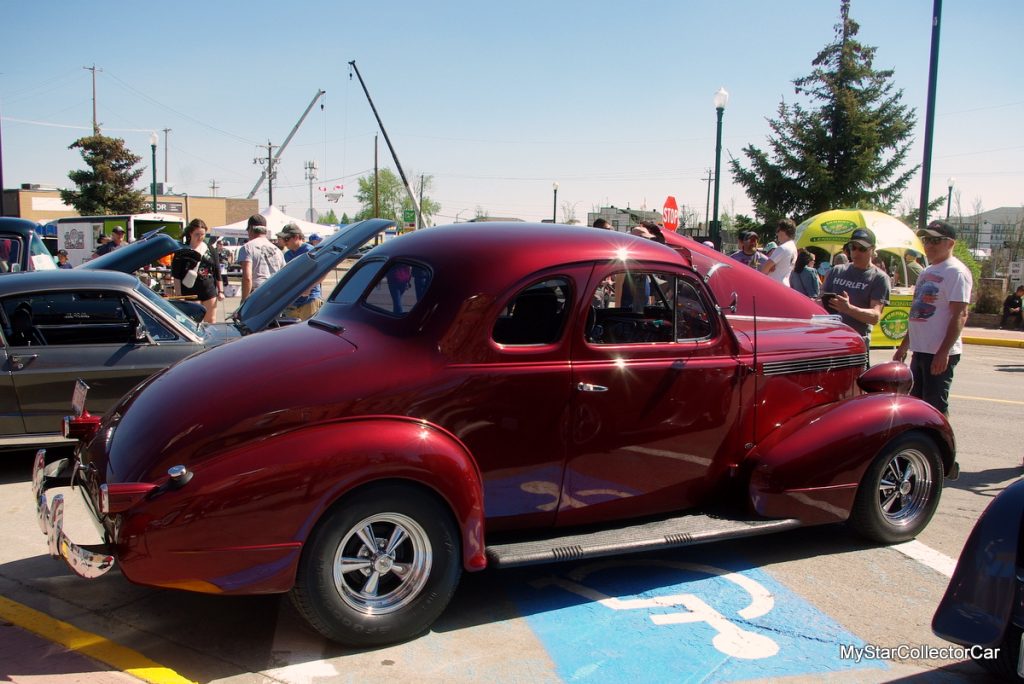 Gale had a budget of 16,000 dollars for the project and it came out at $16,447.00. Most guys couldn't do a project like this for 16K, but Gale had the talent and the vision to pull it off.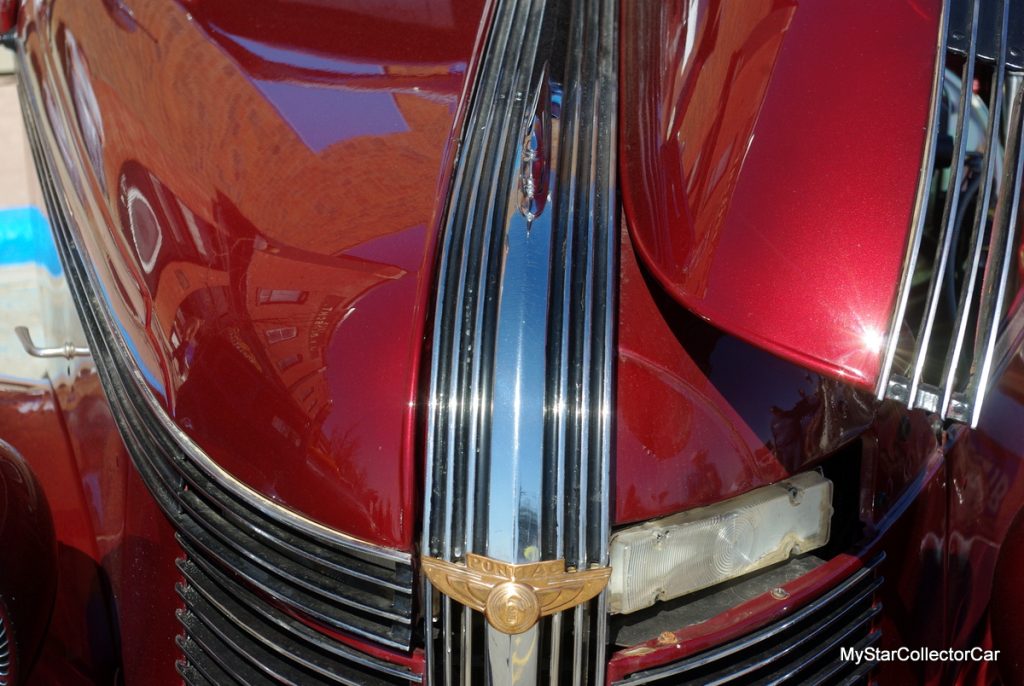 By: Jerry Sutherland
Jerry Sutherland is a veteran automotive writer with a primary focus on the collector car hobby. His work has been published in many outlets and publications, including the National Post, Calgary Herald, Edmonton Journal, Ottawa Citizen, Montreal Gazette, Saskatoon StarPhoenix, Regina Leader-Post, Vancouver Sun and The Truth About Cars. He is also a regular contributor to Auto Roundup Publications.
Please re-post this if you like this article.